Instagram is an extremely popular social media platform among people of all ages, especially teenagers and young adults. Have you ever met the following scenarios present when using Instagram?
Many users are afraid of taking a screenshot because they think that Instagram will send notifications to the person whose content's screenshots they are taking.
And some users are also worried about whether Instagram sends notifications when they take screenshots of direct messages and stories.
Are you using Instagram with the same doubts? In this article, we will answer the question "Does Instagram notify when you screenshot?". We will also illustrate how to take screenshots on Instagram without them knowing.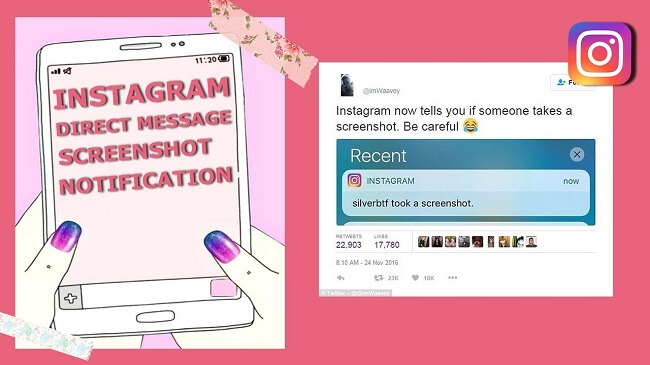 Does Instagram Notify When You Screenshot Direct Messages
The direct message could be text, regular photos, and videos as well as disappearing photos and videos. A disappearing photo or video is something that the receiver can see only once or twice as per the settings by the sender, and then it will disappear from the chat.
Instagram direct message has a unique feature whereby the sender of a message can delete the message on both sides. Therefore, if you are a receiver of a message, you cannot be certain that the received message will stay on your conversation thread forever.
That is why it is all the more important to take screenshots of certain messages. Now, the big question is "Does Instagram notify when you screenshot messages".
Yes, Instagram sends a notification to the sender of the message when the receiver takes a screenshot in direct messages. This is to protect the privacy of Instagram users.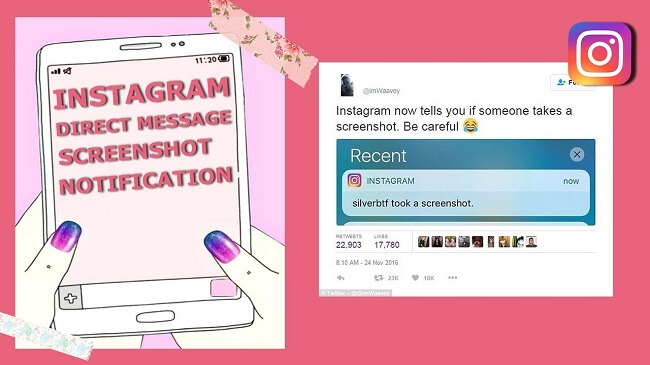 Does Instagram Notify When You Screenshot A Story
Instagram Story is a widely used feature whereby users post photos and videos, and it lasts for 24 hours. After 24 hours, the story will disappear not just from the story section but also from profile as well as DMs.
Therefore, one might be tempted to take a screenshot of someone's beautiful story. But the question arises, "does Instagram notify when you screenshot a story". The answer is no.
Instagram does not notify the users who posted the story when someone else takes a screenshot of his story.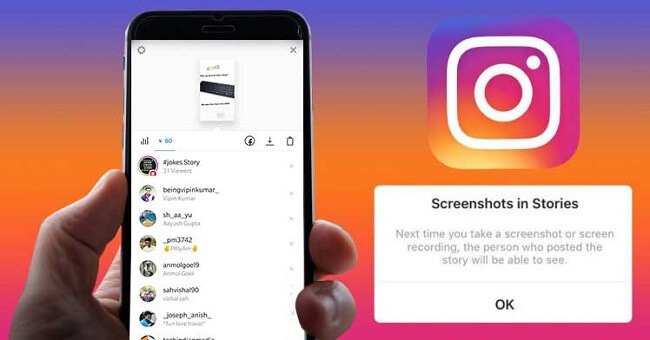 NOTE:
However, Instagram introduced the feature of notifying users when screenshot a story, for a few months back in 2018. Currently, the feature is not available, and therefore, you can take screenshots of stories without any worry.
Related Read: How to View Someone's Instagram Story Without Them Knowing? - 100% Work
Does Instagram Notify When You Screenshot Photo or Video Posts
Instagram is the best place where you can find creative photos and videos. You might be tempted to take screenshots of photos and record videos posted by someone else.
However, you might be worried if that other person will get a notification regarding your screenshot-taking activity. Well, there is no such feature available on Instagram.
This is because when you are posting photos and videos on your profile, they are meant for your followers and even for all to check them out.
Hence, Instagram has taken no measure to safeguard these photos and videos, and anyone can take screenshots without any worry.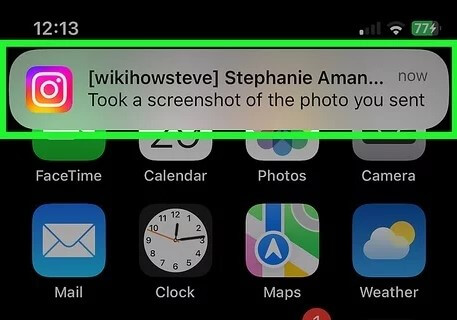 NOTE:
Instead of taking screenshots of photo and video posts, you can bookmark them and check them out at any future instance. However, if the users delete the bookmarked posts, you will not be able to see them.
Does Instagram Notify When You Screenshot User Profiles
Instead of a single photo or video, you may want to take a screenshot of a user's complete profile. This includes his profile photo, statistics, bio, and even posts and highlights.
There could be various reasons for which people may want to take screenshots of user profiles, such as sharing with others, saving for future use, and likewise.
You may be wondering, "can people see when you screenshot on Instagram?".
Well, Instagram does not notify the user whose profile photo you are taking. Therefore, you can take a screenshot of any profile without any worry. This is because profiles are meant to be public, and anyone can access them anytime.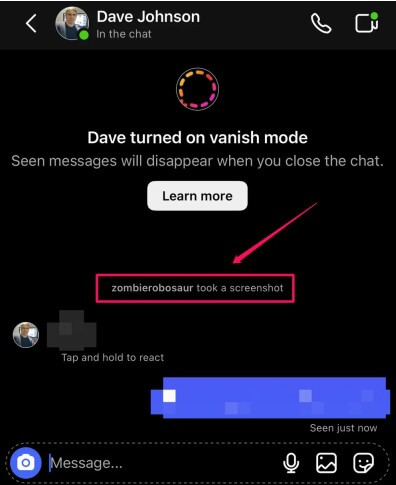 NOTE:
If you are worried that unknown people can take screenshots of your profile and misuse it, you can make your profile private. In that case, only your followers can access and take screenshots.
Tips: How to Screenshot on Instagram Without Them Knowing
Only when you take screenshots of direct messages, the sender will get a notification about your screenshot-taking activity. However, with the rise in online privacy, it is possible for Instagram to introduce screenshot notification feature for posts, stories, and even profiles.
Even if it happens, there are certain ways by which you can take screenshot on Instagram without them knowing.
Way 1: Use KidsGuard Pro
The best way to record someone's direct messages, posts, stories, and other items on Instagram is by using KidsGuard Pro, which allows to work for both iPhone and Android device. You have to deploy the app on the target person's phone, and you can track and record all his social media activities.
Step 1: Click the button to select a suitable plan and get the KidsGuard Pro from your email.
Step 2: Download KidsGuard Pro on the target person's phone by visiting download page www.clevguard.net. from his phone's web browser.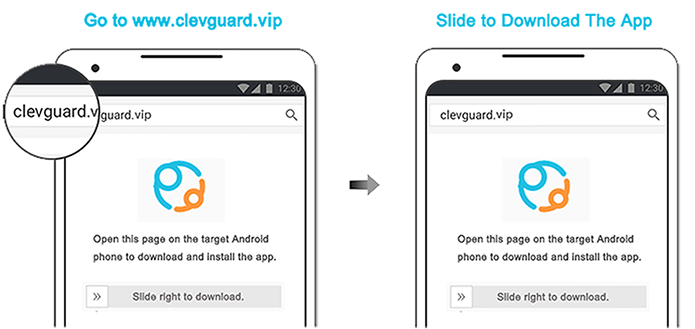 Step 3: Install the APK file of the app and open the app. Log in with your KidsGuard Pro account's credentials.

Step 4: Get back to your phone or computer and open KidsGuard Pro dashboard and find Social Apps and click on Instagram. You will see all the direct messages, and you can take screenshots or export data to save them for future reference.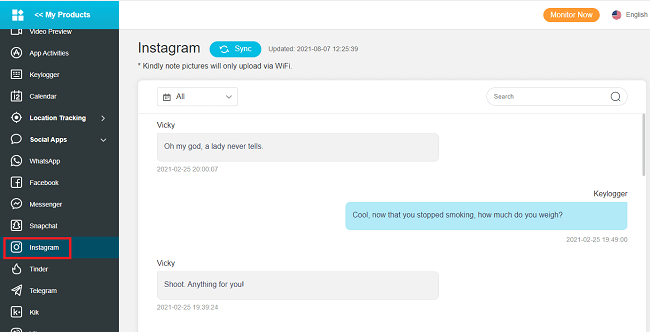 Other Interesting Features:
Social Media Activities – Apart from Instagram, you can track the target person's WhatsApp, Facebook Messenger, Snapchat, Tinder, Telegram, Kik, Viber, LINE, WeChat, QQ app activities.
Real-Time Screenshots – You can take real-time screenshots of the target person's phone from your phone without him knowing. You can also take photos with his camera and record his calls. Additionally, You can take screenshot of social media apps such as screenshotting on Snapchat without knowing
Phone Data – You can check the target person's call logs, contacts, messages, browser history, location history, real-time location, photos, and videos remotely from your phone or computer.
Keylogger – The instagram tracker app also has an inbuilt keylogger to capture every keystroke. You can later check the recorded keystrokes and find out accounts' credentials of the target person includes his Instagram account.
Sensitive Words Alerts – You could set one or several words for the target words and once they send or receive those words, the app will keep the record and send alert to you via E-mail.
Way 2: Take Screenshots In Airplane Mode
The reason this method works is because when your phone is in Airplane mode, the phone or any app does not record your activities. On top of that, you can force stopping Instagram app.
Hence, the Instagram app will not know about your screenshot-taking activity and will not notify the sender even when it is a disappearing photo or message.
Step 1: Open the Instagram direct messages whose screenshot you want to take.
Step 2: Pull down the phone menu and turn on Airplane mode.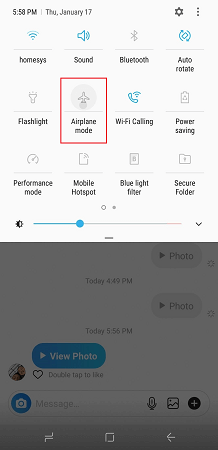 Step 3: Take the desired screenshot with your phone's key combination or any screenshot-taking app.
Step 4: Go to Settings> Apps> Instagram and tap on Force Stop option.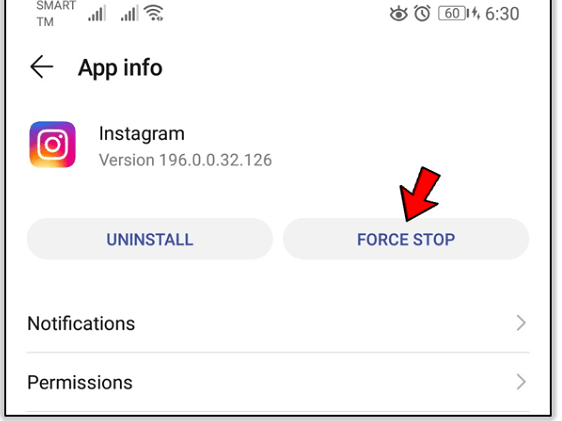 Step 5: Turn off Airplane mode and open Instagram and carry on with your social media activity.
Way 3: Use Another Phone Camera
The easiest way to capture a screenshot of an Instagram post, story, DM, or profile is by using another phone camera.
Therefore, you must have two phones with you to capture a screenshot in this way.
There is no doubt that when you capture the screen of your phone with another phone's camera, the quality will not be as good as a true screenshot but it will get the job done.
This way, the sender of the message will not get any notification as Instagram will not be able to detect your screen capturing activity.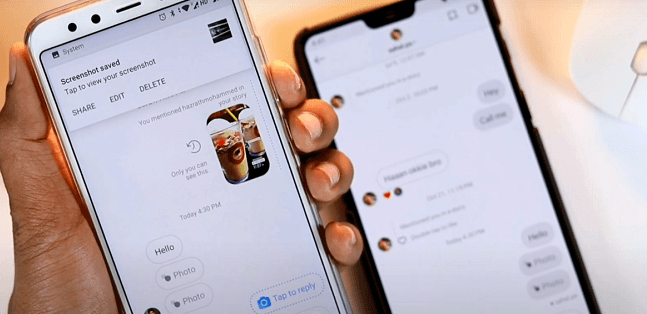 When Does Instagram Notify that a Screenshot Has Been Taken?
When you screenshot a story, post, or video on Instagram, the other user will not be notified that you've taken a screenshot. However, if you screenshot a disappearing photo or video sent to you through direct message, the sender of that message will be notified by Instagram.
Screenshotting an Instagram photo is the equivalent of taking a picture. With that said, you generally won't be notified once someone has screenshotted unless you are watching their Story or interacting with them on a one-to-one direct message thread.
Though Instagram used to notify screenshots on stories, it no longer does. It is possible that Instagram's screenshot notification policy could change again, so it's a good idea to double-check. When someone screenshots a disappearing photo or video you sent, a small hatched circle will appear beside it.
Screenshots will also be notified in the conversation summary on your main messages page, where you'll see the note "Screenshot".
How to Make Likes on your Instagram Posts Hidden?
To hide your likes, count on a new post, tap the "advanced settings" box at the bottom right of the final editing screen, then switch on "hide like and view counts on this post". Once you've posted the photo, no one will see how many likes it gets.
The spirit of this is to give people a choice, "Instagram's CEO Adam Mosseri told the BBC." Maybe you want to be a little less worried about how many likes everyone's getting for a couple of weeks or a couple of months and then maybe you want to switch back. If it's a one-way door, people tend to get hesitant about using the control".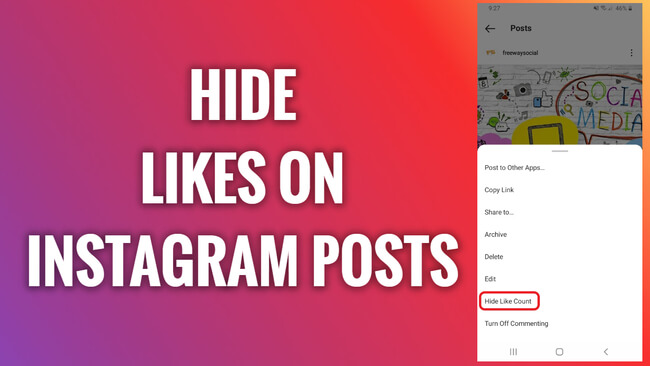 How to Avoid Being Detected for an Instagram Screenshot?
Did you know that Instagram previously tested the ability for its users to register if someone has been taking screenshots of their story? Although this feature was later discontinued, it caused many people to question whether people could see if you've been snapping their Instagram story.
Taking screenshots of Instagram stories or shared photos might seem like a relatively straightforward task, but don't be fooled because there's one fairly well-known way that involves tricking the user into downloading an app.
However, this process is a little bit risky and while it can help you keep your screenshots private, it could get you in trouble with the platform in the future if they ever come up with a new way to detect what you've done.
If you want to take a disappearing picture or story on Instagram from someone else's account, the simplest way is to use Airplane Mode.
Conclusion
Hopefully, you have got the answer to the question "does Instagram notify when you screenshot on Instagram". Except for disappearing photos and videos on direct messages, Instagram does not notify users when a screenshot is taken.
We have also stated the tricks to capture any screenshot without them knowing or getting any notification. The best way is to install KidsGuard Pro on the target person's phone.