Knowing how to hack someone's text messages without having their phone is attractive to many. However, this is a very difficult task and even if you can get it done, there are some conditions that have to be met. To satisfy your curiosity, we prepared this article to help you understand whether it is possible to hack text messages without target phone and what are the legit and correct ways to do so.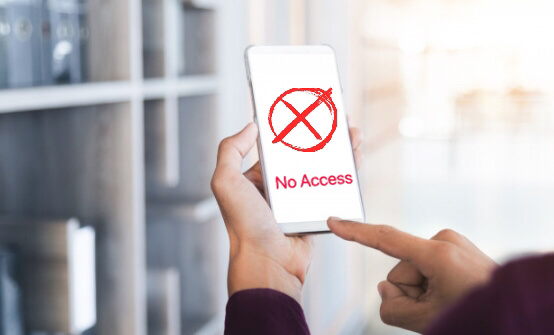 Is It Possible to Hack Text Messages without Access to Phone?
Questions about the possibility of hacking someone's text messages without having their phones have lingered for too long. The security of user data is a top priority for each phone maker. So there is no way to hack someone's text messages without access to phone completely.
The good news is that thanks to the advances in the technology, you can do that if you use a good hack app and one-time access is enough. It is an app designed to hack text messages or any activity of target phone correctly.
In order to save your time, we have tested and reviewed the most reliable hack app - KidsGuard Pro, which comes from a reputed company with millions of customers around the world. Keep reading on and see what can this tool do for you.
Correct Ways to Hack Someone's Text Messages without Having Their Phone
If you take a quick look at Google search, you would find a lot of messages hacking apps online, but not all of them are as good as KidsGuard Pro text hack app. Actually, this is not only the most popular way of hacking messages, but the only effective way too.
This program has included all the basic features that help you get fully control of someone's text messages, you can:
See the content of each outgoing, incoming and deleted messages.

Get the contact details of message sender and receiver.

Access date and timestamp of each message.

It is available for iOS and Android as well.
Moreover, KidsGuard Pro is popular because of the variety of features that it offers. You can achieve more than just reading text messages. If you want to hack WhatsApp messages and other social media apps, monitor call logs, track search history and more, then it is the right tool for you! To know how it functions and looks like, check out the live demo.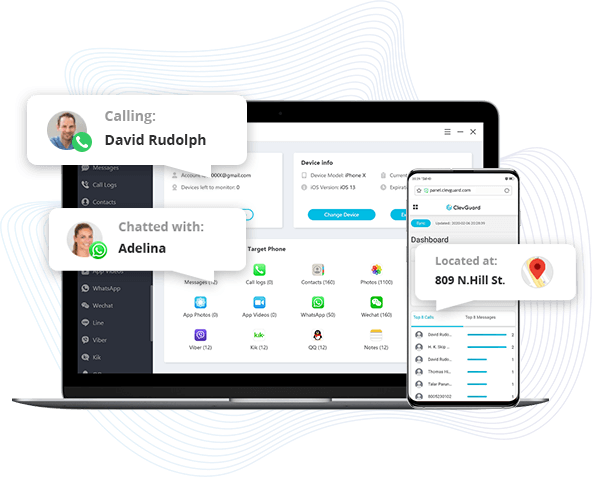 Another great thing is you can hack someone's text messages with this program on Android and iPhone without them knowing. Since there are many differences in iOS and Android systems, the solutions for both are not the same. The first step you should do is determine the type of phone model you want to hack. Then choose the part that fits your need to begin your journey now!
Steps to track text messages on iPhone
KidsGuard Pro for iOS is a computer-based software. It can extract the backup of target iPhone to let you view the files. If the target computer contains a backup of target iPhone, you can hack into someone's iPhone messages without having their phone. Let's show the steps in detail.
Step 1: Create an account on KidsGuard Pro website with a valid email and buy a license for iOS plan.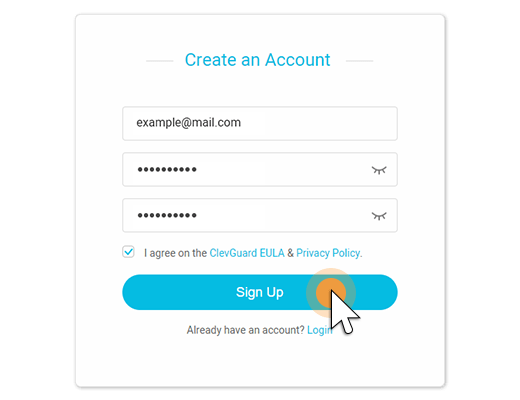 Step 2: Download KidsGuard Pro app on target computer and install it. Then it will scan and display the existing backups of target device.

Step 3: Check the backup of target iPhone and click "Messages" in the left side. It is suggest that you'd better to export the data (messages, photos, videos, voices, etc) you want and check later. Please note that you can even see deleted messages on target iPhone.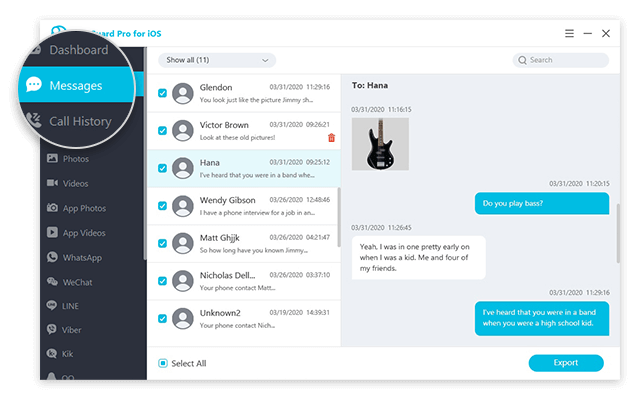 If the iPhone you want to spy on is not on the backup list, you can connect it with the computer to generate a backup for once. After that, you don't need to access it again. You can check out its iOS demo and know how it looks like.
Steps to monitor Android users
KidsGuard Pro is available for all Android devices. But you will have to access and phone and install the app on it for one time. Worry not, this app is very simple and easy to use owing to its clean user-interface. Even a novice can finish the configuration with 5 minutes.
When you successfully install it on the device you want to hack, it will collect and upload data to its web-based control panel. You can then sign into your account to view the data collected from the phone. The major advantage of KidsGuard Pro is that it stays hidden on the target device. Now follow the steps below to learn how to use KidsGuard Pro to monitor text messages.
Step 1: The first thing you need to do is to register a valid account for KidsGuard Pro. Then select a pricing plan so that you can use the premium features.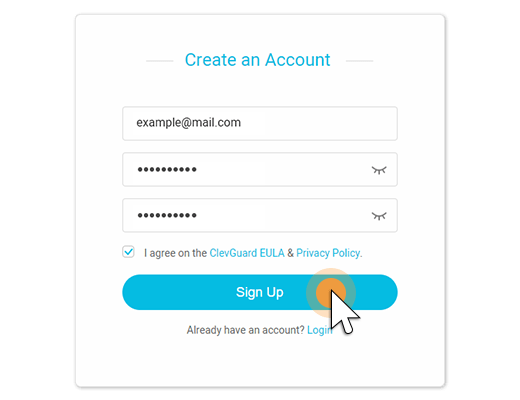 Step 2: Then, download the KidsGuard Pro app on the targeted phone. After which sign in to your account and follow the app instructions to enable some necessary settings. If you configure the app correctly, it will soon become incognito and disappear from the home screen.

Step 3: The last thing is to go back to KidsGuard Pro website and enter your dashboard. Then select "Messages" from the left menu. This way you can view the contact name, full content of messages as well as time stamp of target device.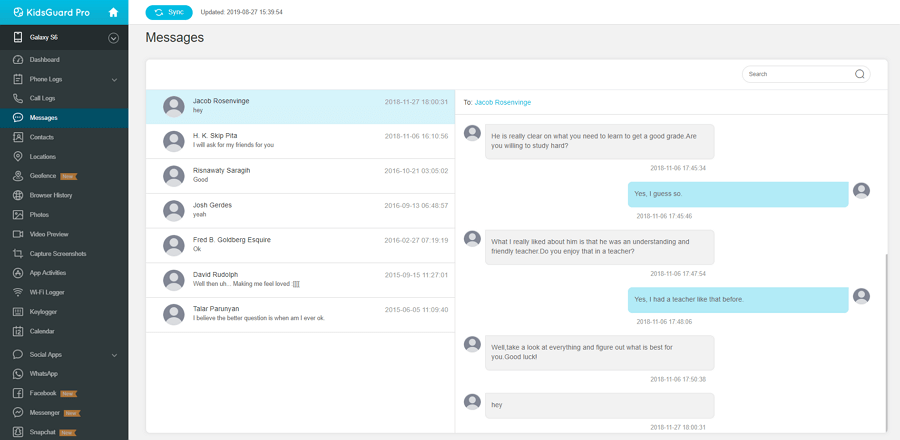 In case you want to try it out before purchasing, there is a free live demo for Android provided. You can experience all the features without limitations. This app supports 30+ files hacking, including WhatsApp, Snapchat, Facebook, LINE, browser history and more.
Please kindly note that you can visit www.clevguard.net with the browser on target Android to download KidsGuard Pro app.
Don't Fall Victim of the Scams to Hack SMS without Target Phone
Many people wish to have access to other people's text messages but they don't have the chance to touch the target phone. Their search for solutions leads them to some online services which claim that access to the target phone is not required. Their desperation makes them fall prey to these scams. The blunt truth is that it's barely impossible to hack SMS without victim's phone.
Common Scams on How to Hack SMS without Touching the Phone
One of the most common scams is to remotely install a cell phone spy app.
But here is the thing, if you are using an Apple device such as an iPhone or iPad, you cannot install any external software except the ones available from the Apple store, and the fact is that this type of spyware is not allowed by Apple.
And in terms of Android devices, you may wonder how to hack text messages using bluetooth. It's said that you can just ring up the cell phone you want to monitor and connect for thirty seconds, then you will be able to remotely install the spy app on it. This sounded too good to be true. The term "connect" here refers to Bluetooth tethering or Frequency Pairing. Remember that Bluetooth tethering can only be used when both phones are at a maximum range of about 50 meters apart. Not only do the two phones need to be close, but they must also have the Bluetooth wireless remote cell monitoring technology. Also, a request to connect with the other device must be accepted on the target phone and this cannot be done without having access to the target phone or informing the target user. The worse part of the story is that even if you manage to succeed with all the long process, you can only monitor the SMS of the target phone whenever you are within the small range of Bluetooth connectivity with the target phone. The moment the two phones are more than 50 meters apart, the process has to be repeated.
Lastly, a lot of victims reviewed that download files, provided by this type of spywares who claim to remotely install on target phone, turn out to be junk files that might not be suited for your device. Not only are the files outdated, but they also cannot come through on remote installation. When you search "how to hack text messages without access to phone" online, you should be aware of these signs:
Signs to Watch out for
Remote installation: This is illegal and no legit company will want to put themselves into trouble by selling such software.

Tempting taglines: Taglines such as one-time payment, no monthly subscription fees, , and so on should apprise you of a hidden agenda. No real software comes with all these freebies. Real software has developments to fund.

Suspicious sales page: Most of these spy software websites lack company details and address. They are usually long pages interspersed with amazing "testimonials".

Low Price: The price looks too good to be true.

Strange Bonuses: They offer bonuses that have nothing to do with the spy software.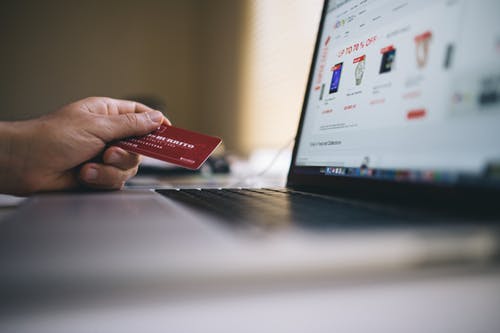 Conclusion & FAQs
How to hack SMS without victim's phone is possible if you met the conditions of using hacking apps. However, you need to be extra careful when looking for a way in other not to fall prey to all those remote hack apps which are nothing but a scam. One app which you can rely on is KidsGuard Pro text hacker app. You will be amazed by the speed with which you can get started using it. Besides, it has been trusted by thousands of users and also some famous tech sites.

Q1: Can you hack someone's phone to see their messages?
A1: Yes. But you should pay attention to local laws in different places as it hacks privacy. To hack someone's phone to see their messages, you can utilize a legit and secure app like KidsGuard Pro. It's able to hack messages they send and receive without their phone.
Q2: Is it possible to hack messages by phone number?
A2: No, any service claims to hack messages by phone number is a scam. To hack messages, you need to allow some necessary permissions on the target phone. Only with phone number won't change these settings on the phone automatically.
Q3: Is KidsGuard Pro legal?
A3: KidsGuard Pro is a completely legal phone monitoring application. It means you are allowed to install KidsGuard Pro on your own device, the device of your child or employee agrees to be monitored.