These days, people are not using the conventional text app available on the smartphones like they used to. An instant messaging app like Viber is in trend and people are using it a lot. In terms of Viber, it is an app for online chats and it can also be used for calling. So, basically, free texts and free calls have made this app so popular.
The popularity of Viber makes it's necessary to monitor and track its contents. Whatever the purpose of monitoring, this article is a great guide to help you figure out how to track Viber messages. It can track not only all incoming and outgoing messages on Viber, but also the real-time location when viber is in use. Now, let's find the way on how to track Viber.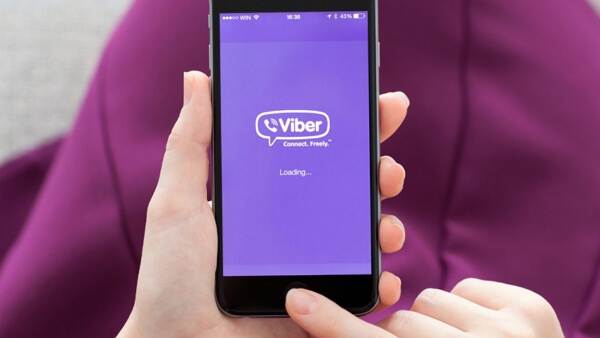 Can You Track Viber Text Messages
Usually, if you need to track the Viber messages of any other person, you can simply unlock their devices and read the messages. Obviously, it can be done after asking their permission.
But, when you have the need to secretly or even remotely spy the Viber, a professional app to track Viber messages and locations online could be of great use to you. Our preferred choice is KidsGuard Pro .Here are some requirements that must be met in order to successfully track the target device's Viber messages or locations:
You must know the target device's screen password if it is locked.
You have to physically access the device at least one time to install the app. The installation will cost you about 5 minutes.
The target device must be equipped with a proper internet connection as the collected data will be uploaded to the app's online dashboard.
Keep in mind that it is not allowed to use this tracking app to do something illegal.
The Best Choice to Track Someone's Viber
As you may have realized, getting hold of a Viber tracker app has become a necessity due to the growing concern of safety against instant messaging apps.
But without enough understanding, selecting a good Viber tracking app is a horrible task. You have to consider a few things like ease of use, tracking capabilities, and even the price. Don't worry! KidsGuard Pro fulfills all your requirements with exceptional monitoring capabilities. It can not only track Viber but also view photos, stickers and emojis shared on Viber. So let's have a close look at why it's outstanding.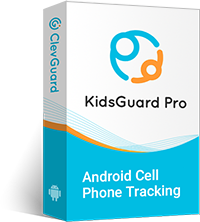 An Array of Amazing Features
Track all the incoming and outgoing messages. You can track all the sent and received messages, as well as messages that have been deleted. Even the messages just been typed in the text box.
Track the Viber Messages without Logging the Account Out. There is no need to logging the target Viber account out to read the messages.
Support to Export all the Viber Messages to Computer. All the Viber messages on the target device can be exported to your computer for your detailed view.
Track the Real-time Location. You can get the real-time location all the time with target phone. It ensures 100% accuracy because the application of built-in GPS
Track Their Route History. All the location history can be updated for every few minutes. You can view the location history along with time and date stamps by using KidsGuard Pro.
How to track Viber?
Step 1: Click the button to choose a suitable plan according to your needs.
Step 2: After registration, go to My Products page and click on Setup Guide button. Follow the instruction to download the app on the target's phone. This step only needs to take 3-5 minutes.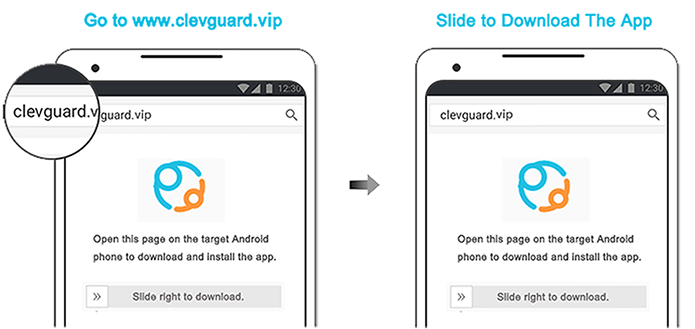 Step 3: After finishing the setup, you can begin viewing the target's Viber messages on the online dashboard.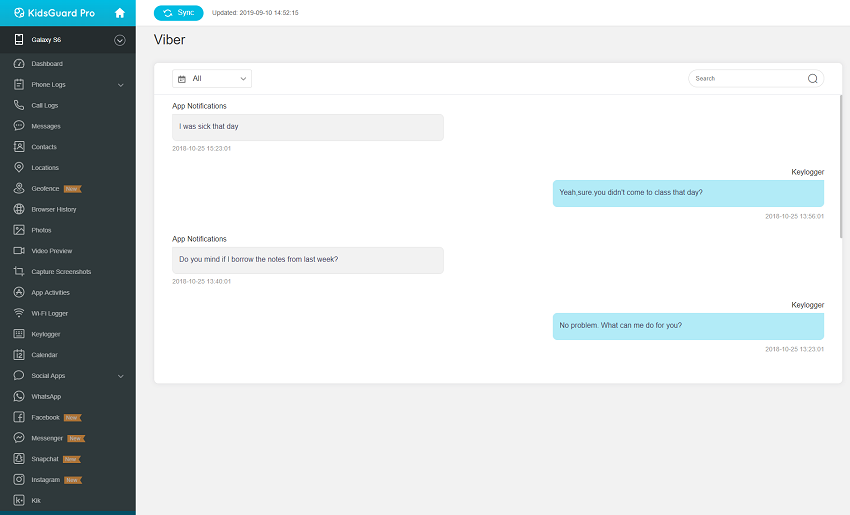 Following this guide, you can monitor the Viber messages and locations on the target device easily.
Why KidsGuard Pro is The Best
So, you have got an idea about the simplistic nature of the app but has also proved to be very effective. But the thing about KidsGuard Pro is that it is not just used to spy on Viber only.
The features of this program is powerful and this app has everything from a tracking feature to snapping screenshots of the target device. Let's take a detailed view of the features:
Reasons why we recommend KidsGuard Pro to track Viber:
Social media monitoring: This app is not only capable of monitoring Viber app, but also other instant message apps such as Facebook, Snapchat, Instagram, WhatsApp, QQ, WeChat, Line, and Kik.
Geofence: It can help set a virtual boundary on a map. And you will get geofence alerts on your Android device when someone entered or exited the boundary.
Stays incognito: KidsGuard Pro stays hidden. It is designed in such a way that the owner of the target device can hardly discover it.
Screenshot capture: It can take a screenshot of the target device in real time to check what the target user is doing on Viber.
Usage monitoring: It helps check private browsing history on phone, alongside with calls, videos, photos, calendars, etc.
Keystroke tracking: The keylogger feature is also available to monitor everything that you are typing.
After knowing the advantages of using KidsGuard Pro , you can try the demo below to experience Viber tracking. That way, you can have an overall understanding before you buy.
FAQs of How to Track Viber
Q1. Can you track Viber text messages?
Yes. KidsGuard Pro is the best Viber tracking app to spy on the Viber messages on KidsGuard Pro. With this app, you can read all the sent, received, and even deleted messages on Viber.
Q2. How can I read Viber messages without seen?
Open Viber and click on the Hamburger icon for Options.

From bottom area, tap on Settings and tap Privacy.

Find the option Send 'Seen' Status and uncheck it.
Q3. How do you see someone's location on Viber?
For the first method, you can view someone's location by the sharing of the location. If your friend enables location sharing on Viber, the current location of your friend will be attached to the messages they send to you. About the second way, by using a specialized Viber location tracker - KidsGuard Pro , you can see someone's location on Viber without getting their accounts.
Conclusion
Viber is an exceptional instant messaging app that connects people all around the world via chat. It is a very convenient and fun app to use. If you suspect something and want to keep an eye on someone's messages and online activities, Viber monitoring is essential. So, if you use KidsGuard Pro to track such instant messaging apps then you will get the best experience.
You may also be interested in:

By Cody Walsh
An experienced technology blogger and editor who has spent more than a decade writing about software, gadgets, and computing etc all over the Internet.
Thank you for your feedback!