Private detectives are personal investigators hired by private people for conducting research and thorough information gathering to support or nullify their suspicions. Attorneys also employ private detectives to find supporting evidence for their clients. More than 60% of the private investigators are self-employed and have their registered firms to conduct business.
If you want to become a private detective, you may wonder what exactly you need to do or not do in this job. The next thing is take action to get prepared for the job - how to become a private detective. Let's learn together.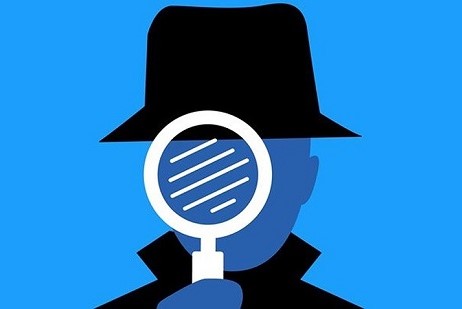 Part 1: What Can A Detective Do & Not Do?
Private detectives investigate matters of different dimensions. They usually take projects according to their experience level and field of interest. Many private detectives are hired by people to explore and find supporting evidence for their court cases. Some companies also hire private detectives to see details and hidden facts about suspicious activities related to insurance policies and financial issues. No matter what fields they are working on, being a private investigator, they have to perform these activities below.
What Can Private Investigators Do
Information gathering through casework and interviews.

Surveillance of people or property.

Find the missing suspects or pets cases.

Surveillance of people or property.

Investigate computer theft and illegal access to resources.

Collect background investigation on a person like a pre-employment check.

Handing legal documents or testify in court(process serving).

Carry firearms in civil or criminal cases.
Most of the time, personal investigators focus on one or two primary fields of action. Some companies deal with corporate matters like pre-employment checks, insurances, and theft of resources. Some other work mainly for attorneys to collect evidence. Some family problems can also trigger a need for a private detective like infidelity, blackmailing, or breach of trust in financial matters.
What Can Private Investigators Not Do
Depending on the state, a private investigator can not:
Work without a license, if it is required in that state.

Break the law in investigation process like harass a subject, trespass on private property, utilize hacking technology, use bribery.

Run a license plate unless they have a legal reason to do so.

Obtain federally or state protected information without consent.

Provide information to a person for personal purposes outside of an investigation.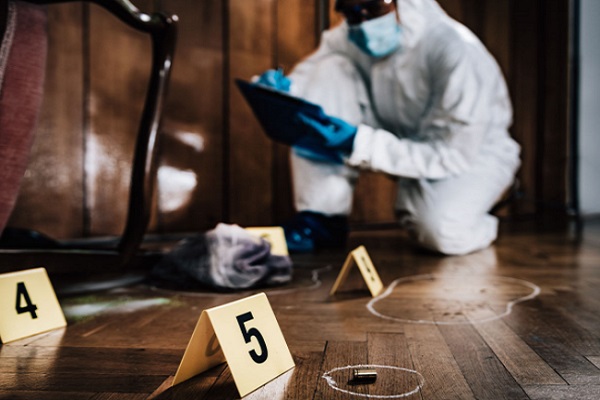 Part 2: How to Become a Private Detective?
For those who wonder how to be a private detective, there are different license requirements in different states. However, generally becoming a detective means you have to have a clean criminal record, be 18 years of age and have required academic work.
Steps of Becoming a Detective
Step 1. Get an Education
Required education level varies from state to state. While some states only require a high school diploma, others need at least a bachelor's degree in a related field. Related fields are mostly private investigation, criminal justice, law, security management, or computer forensics. It is always a good idea to check with your state law to find a license requirement. Becoming a detective is also vital to have thorough and strong knowledge of state and federal laws, local laws, and privacy laws.
Step 2. Complete Arms Training
Becoming a detective means you might have to use firearms for your security. To secure a license to work as a private detector, you need to have a firearms license in your name. Some states require candidates to complete a firearms training and a formal training program covering the rights and responsibilities of the power to arrest. Once firearms training is done, the candidate needs to file for an arms license and separate Concealed Weapons Permit if s/he wants to carry a concealed weapon.
Step 3. Gain Prerequisite Professional Experience
Some states like Florida do not require a degree; however, they need the potential candidate to become a detective to have at least two years of experience in law enforcement, asset management, investigations, criminal justice, or experience in any related field. Many police officers, after retirement from their service, opt for private detective business. Their expertise in law enforcement comes in very handy to acquire a license for them.
Step 4. File for License
Once you have met all the prerequisites, the next step of becoming a detective is to file for a private detector's license, candidates are required to submit fingerprints, satisfy a background check, provide two passport photos, and pay an application fee. Once the application is approved, they will appear in an exam before the issuance of a license.
Step 5. File for Insurance
Considering the nature of being a private investigator, filing for insurance is significant. Private detectives are generally required by law to file for insurance. More commonly, a $10,000 insurance policy or bond is to be filed with the licensing state agency.
FAQs about Becoming a Detective
1. Do you need to be a police officer to be a detective?
If you want to work for the police, you have to get a detective license, work as a police officer, and get promotion to detective. If you want to become a personal investigator in the private sector, being a police officer is not required.
2. How long does it take to become a private detective?
Generally speaking, to become a detective in the bureau, you have to spend 2 - 4 years getting a degree. The next step after this is to serve as officer and gain experiences for 2-5 years. In total, it takes about at least 4 years to become a detective.
3. What kind of degree do you need to be a private investigator?
It depends. Most states in America require a high school diploma. In criminal justice or law enforcement, a bachelor's degree is needed.
4. Can anyone be a private investigator?
Yes, anyone can become a private investigator with no experience at a detective agency. The requirements may vary by employer.
5. How much does it cost to become a private detective?
The minimum fee of private detective is $51. Private detectives are generally required by law to file for insurance. More commonly, a $10,000 insurance policy or bond is to be filed with the licensing state agency.
Part 3: Do You Have to Be Certified to Be a Private Investigator?
To take America as an example, only 5 states (Alaska, Idaho, Mississippi, South Dakota, Wyoming) do not require private investigators to be licensed at the state level. Those states without licensure for private detectives all have active professional associations that have defined bylaws and codes of ethics. Membership in these private investigator associations provides a clear set of standards for the practice of private investigation.
Question:
What if you are stuck in your personal issue and want to help yourself by becoming a private detective without getting training?
For example, you have strong feelings that your partner is being unfaithful, or are worried about your family's security. In that cases, we suggest you get hold of a professional spying tool and look for evidence. These secretive phone apps can track everything a person does and where the person goes without them knowing - just work like a real private detective.
KidsGuard Pro is such a phone detective app that has helped countless people in relationships if the other person is cheating on them. You won't need to have any knowledge of training or complex computing in order to use KidsGuard Pro. Just take 3 minutes to install the app on target phone, then the app icon will vanish from home screen and work secretly without triggering any notifications too. After that, you can rest assured to access your online web dashboard to inspect everything on someone's phone, and find the truth about deception.
What Can KidsGuard Pro Private Detective App Do
Monitor call logs

Record live phone calls

Track GPS location in real-time

Read outgoing, incoming and deleted SMS

Access multimedia like photos and videos
View browser history even in incognito mode

Capture live screenshot

Record each keystroke

Check contacts & app activities

Take surrounding photo by rear camera
Read instant messaging apps like WhatsApp, Facebook, Snapchat, Instagram, Messenger, Viber, LINE, WeChat, Kik and more
KidsGuard Pro lets you become a private detective and helps you to catch a cheater. Check out its online free demo and see how it works now >>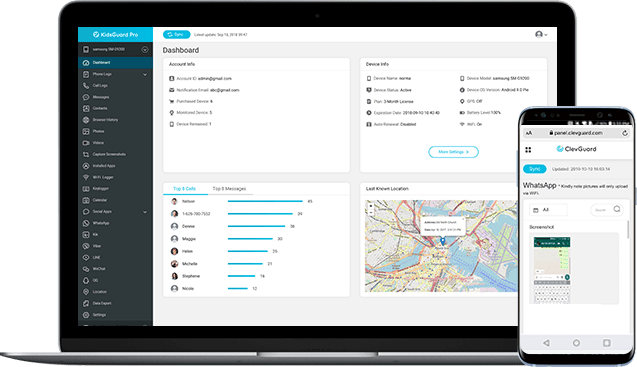 Conclusion
The private detective industry is growing at a fast pace. Since very high profile and sensitive data are also compromised in a cyber-attack, the demand for private detectives proficient in computer forensics is very much in need. If you are entering the field and finding out how to become an investigator, some of the skills previously will be acquired.