If you suspect your spouse or significant other is cheating, you are not crazy. Just look at the statistics, 85% of women and 50% of men are generally correct when they think that their partner is cheating. Unfortunately, only 22% of men and 14% of women will actually admit to it. Then how to catch cheaters for sure?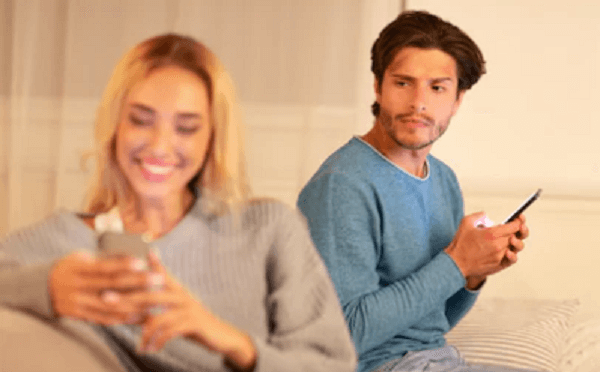 Gone are the days when you have to hire private detectives to catch someone cheating, which is very expensive. More often than not, mobile phones contain plenty of proof of infidelity. Thanks to new technology, a monitor app can help you snoop on cheater's cell phone and gather evidence for a reasonable price. Keep reading to learn how to catch cheater on iPhone in 2022.
Table of Contents
Bust a Cheater with the Best Monitor App
There are lots of monitor apps for catching cheaters online. None of them are as secure, reliable and effective as KidsGuard Pro, a tool that lets you sneak into cheaters' cell phone without them ever finding out. This program has gained recognition in some of the most recognized tech outlets and it is easy to operate without app installation on the phone.
Thanks to its useful features and technology, KidsGuard Pro provides two approaches to help people identify cheating signs. You can choose the plan that fits your need best and monitor your cheating partner from now on at any time.
Solution 1. Inspect Phone Files via KidsGuard Pro for iOS: Monitor instant messaging, social media and up to 20+ features on the phone.
Solution 2. Track Location via KidsGuard Pro for iCloud: Track real-time whereabouts of your cheating spouse without touching his/her phone.
Solution 1. Inspect Cheater's Phone Files
KidsGuard Pro for iOS will give you full access to cheater's cell phone. Below are some significant ones.
Text Messages: Spy on sent, received and even deleted messages along with the phone number.

Social Media Apps: Find out who and what they're chatting via most popular social media apps.

Call Logs: Notice any suspicious or repeated calls to an unknown number after business hours.

Search History: Recent online history will reveal whether they have been making dinner or hotel reservation.
Basically, there is nothing that the cheater can hide when you are using this catch cheating spouse app for iPhone.
How to Catch Cheater on iPhone via KidsGuard Pro for iOS
Step 1. Register an Account
It is free to create an account on KidsGuard Pro. All you need is a valid email. Then you will enter My Product page and buy an iOS license.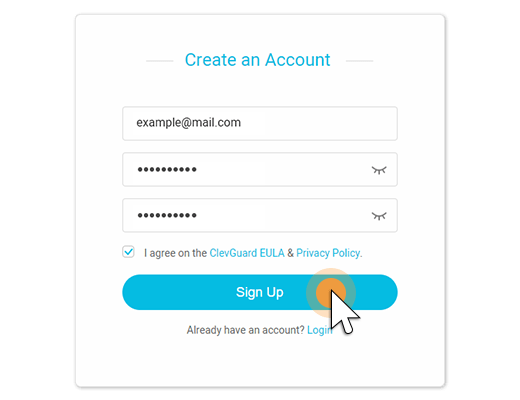 Step 2. Install KidsGuard Pro for iOS App on Cheater's Computer
Visit the download site with the browser of the cheater's computer to download this app. Once installed, you can use it to view existing backup of target device. If there is no backup on the computer installed, you can also connect the target phone with the computer to generate a backup.

Step 3. Check cheater's phone files now
After choosing the backup of target device, this catch cheating spouse app for iPhone will start extracing data for a while. Then, you can enter its dashboard, where you are able to view all the phone data. By selecting the options in the left, you can check messages, photos, videos, call history, WhatsApp, Safari history and more.
It is noted that all the deleted data will be labeled by a red trash can icon, so you can easily identify them and won't miss everything on the cheater's phone. It's better to export the data you need for later review.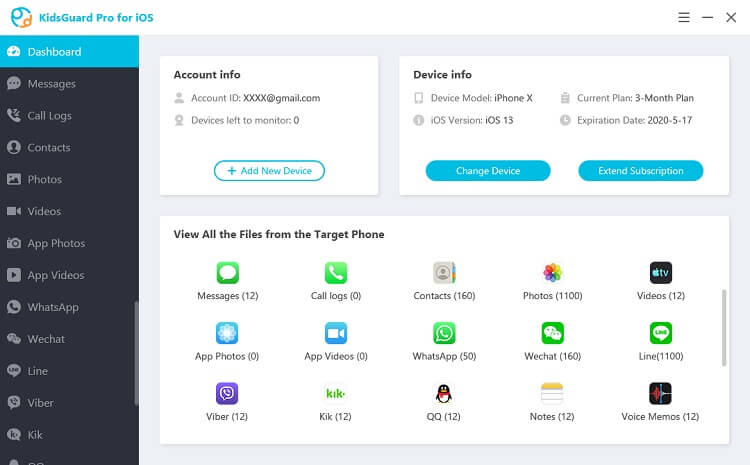 If you google apps for catching cheaters, KidsGuard Pro takes the first place in many lists because of its best performance.
Solution 2. Track Cheater's Real-time Location
In the specific case of location tracking, it is incredibly convenient because there is no need to access the device, and no software download is required. All you need is the cheater's iCloud credentials.
You can keep tab on your cheating spouse by stalking their real-time location remotely. Skim through their location history which can be accurate to longitude and latitude to see if you can identify any red flags. Not only that, you can see photos, videos, notes, reminders, contacts and other files stored on their phones.
How to Track Cheater in Real-time via KidsGuard Pro for iCloud
Here is the step-by-step guide on how to use this cheater tracker.
Step 1. Create your own KidsGuard Pro account
By clicking the button to sign up and purchase iCloud plan. Then you will get to My Product page and check the complete setup guide.
Step 2. Verify cheater's iCloud account
Now, it is time to enter the iCloud ID and password associated with the cheater's device. Hit the "Continue" button. The app will verify the provided ID. If the two-factor authentication is turned off, then you will be redirected to the web control panel of KidsGuard Pro.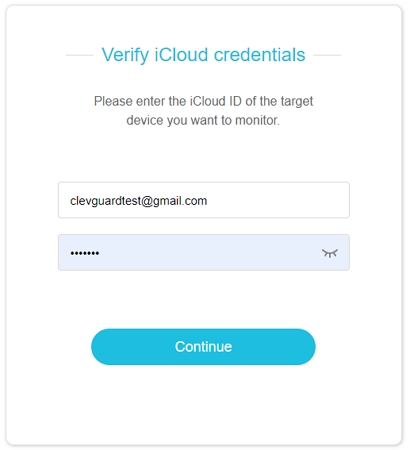 Step 3. Track location now on any device
In KidsGuard Pro's web control panel. you will able to monitor the device and have complete access to iCloud data. Simply by selecting the "Locations" section.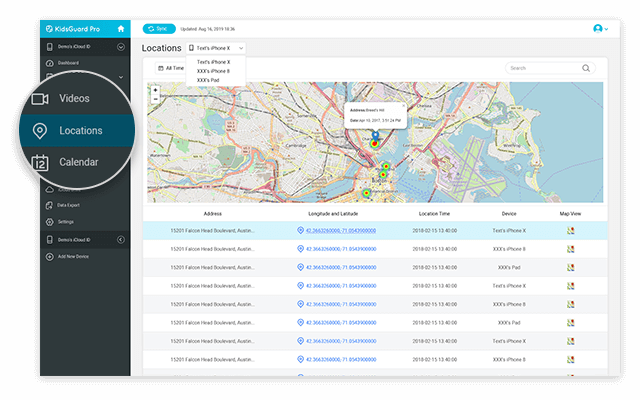 Here we have learned how to use this catch cheaters spy app. The whole process can be finished less than 5 mintures. Sounds great, right?
Why KidsGuard Pro is the Nightmare for Cheaters
KidsGuard Pro is a cheater tracker when it comes to catching a cheater on iPhone. Here are just a few more reasons why this powerful application will help you to get the justice you deserve.
100% Undetectable: Both the iOS and iCloud solutions allow you to operate in a stealth manner, that will leave a cheater speechless when you discover their secrets.
Budget-Friendly Pricing: It is exceptionally affordableuse and very modest compared to the valuable information it will give you in return.
Remote Monitoring 24/7: Aside from the initial setup, you don't need access to the cheaters' iPhone to catch them with this tool.
No Technical Knowledge Required: This app has a very user-friendly interface and straightforward setup process. While other monitor apps need jailbreaking that is more complex.
Most Reliable and Trustworthy: It is popular among millions of users all around the world. Below is one of the real review.
"I used this to monitor my boyfriend to see if he was flirting with other girls as I just wanted to make sure he wasn't cheating. I was able to do this quite easily using KidsGuard Pro and I was quite impressed with the results. Will keep using this app." - Emily, USA
Conclusion
If you are one of the many people who think your spouse is cheating on you – don't leave your future to chance. Don't be one of the 70% of women, or 54% of men who never even knew that their partner was cheating on them. Leverage the power and affordability of KidsGuard Pro as your catch cheating spouse app for iPhone and prove what you already think you know.