For parents, it's important to keep your children safe in the digital age. With the increasing use of technology, it's becoming more difficult to monitor what your children are doing online. However, with parental control apps on the market, it's easier to keep your kids from online danger.
One of the apps is Kidlogger. It is compatible with Windows, Mac and Android. In this article, we will mainly talk about Kidlogger Android and give a full Kidlogger review.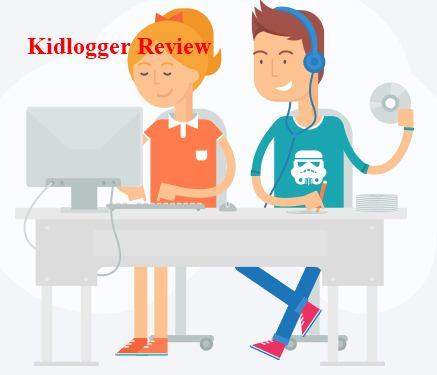 Part 1: What Does a Kidlogger Do?
Kidlogger is a parental control app that allows you to monitor your child's online activity. It offers a wide range of monitoring features. Here are some of the things you can do with Kidlogger:
Keystroke Logging: Kidlogger allows you to monitor every keystroke typed on your child's device including passwords and other sensitive information.
Messengers Monitoring: It allows you to view chats and messengers like Facebook, Viber, Skype, Kik, WhatsApp, etc.
GPS Location Tracking: Know where your children's targeted Android devices have been.
Phone Files: See phone photos, calls, app used and websites visited.
Part 2: How to Install and Set up Kidlogger
Installing Kidlogger is a straightforward process. Here's how you can set up the app on your child's device:
Go to the Kidlogger website and create an account.
Download and install the app on your child's device.
Sign in to your Kidlogger account and configure the app settings. Then you can see the activity journal on the web.

Part 3: Is KidLogger Safe to Use?
Kidlogger is a reputable app that's been around for many years. The app is designed to be safe and secure, and the company takes user privacy seriously. It guarantees the data monitored will not be shared. Make sure you read and understand the app's privacy policy before you install it on your child's device.
Part 4: How Much Does KidLogger Cost?
Kidlogger offers a range of pricing plans to suit different budgets and needs. Here are the app's current pricing plans:
Basic Plan

The Basic plan is free and allows you to monitor one device. However, the plan comes with limited features, and you'll need to upgrade if you want to access more advanced features.

Standard Plan

The Standard plan costs $29 per year and allows you to monitor up to three devices. The plan includes all the app's standard features.

Professional Plan

The Professional plan costs $89 per year and allows you to monitor up to five devices. The plan includes all the app's features, including advanced features like remote installation and uninstallation.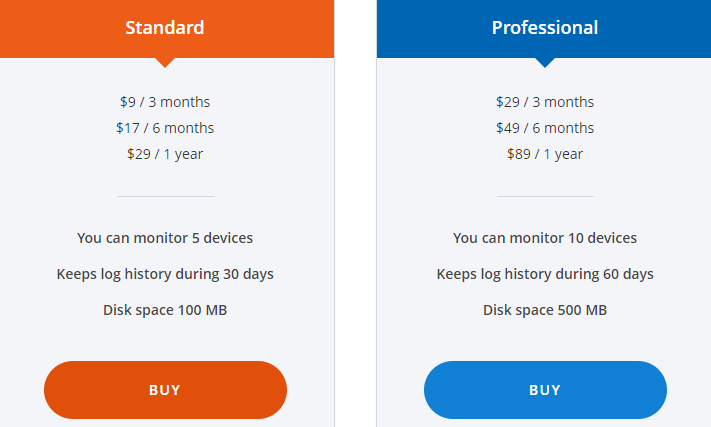 Part 5: Kidlogger Review - Pros and Cons
Pros

Easy to use.
Offers a wide range of monitoring features.
Cons

The free plan is limited.
The app can be expensive if you want to monitor multiple devices.
Some users may find the app's monitoring features invasive.
Part 6: Is There a Free Alternative to KidLogger?
If you're on a tight budget, and want to monitor multiple devices with one purchase plan, then you can get the best alternative to Kidlogger, KidsGuard Pro. It is the best parental control app that is available on Android&iOS, which means you can monitor your children's different devices with KidsGuard Pro's one plan.
Compared to Kidlogger, KidsGuard Pro has more parental control features. For example, it can achieve remote control like taking photos, screenshoting, recording phone calls, recording phone surroundings, etc. What's more, with KidsGuard Pro, you can see the dashboard on the web or on the KidsGuard Pro App on your own devices.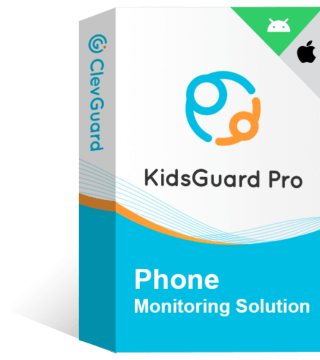 KidsGuard Pro: Powerful Parental Control Features
Monitor phone files including photos, videos, contacts, messages, call logs, browser history, keylogger, notes, voice memos, etc.
Track phone location in real-time and check location history with detailed addresses, date and time shown.
Track social apps activities such as WhatsApp, Facebook, Instagram, Snapchat, Discord, Tinder, Telegram, YouTube, TikTok and Line.
Set up keywords and recieve notifications instantly when kids type sensitive content.
100% safe, no need to jailbreak targeted devices.
Step 1. Sign up/in with your email to get a KidsGuard Pro account and purchase a monthly, quarterly or yearly plan.
Step 2. Download and install KidsGuard Pro Assistant from www.clevguard.net on the target Android device. Then configure the setup settings.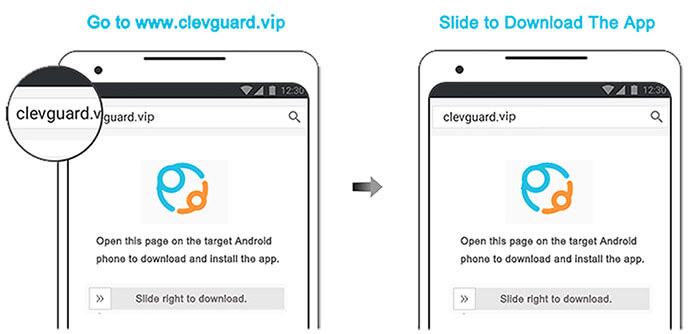 Tip:
If you want to use KidsGuard Pro to set parental control on your kids' iOS devices, then you can check the iOS steps here.
Step 3. Go to the KidsGuard Pro dashboard and start remotely monitor your loved ones' phone activities.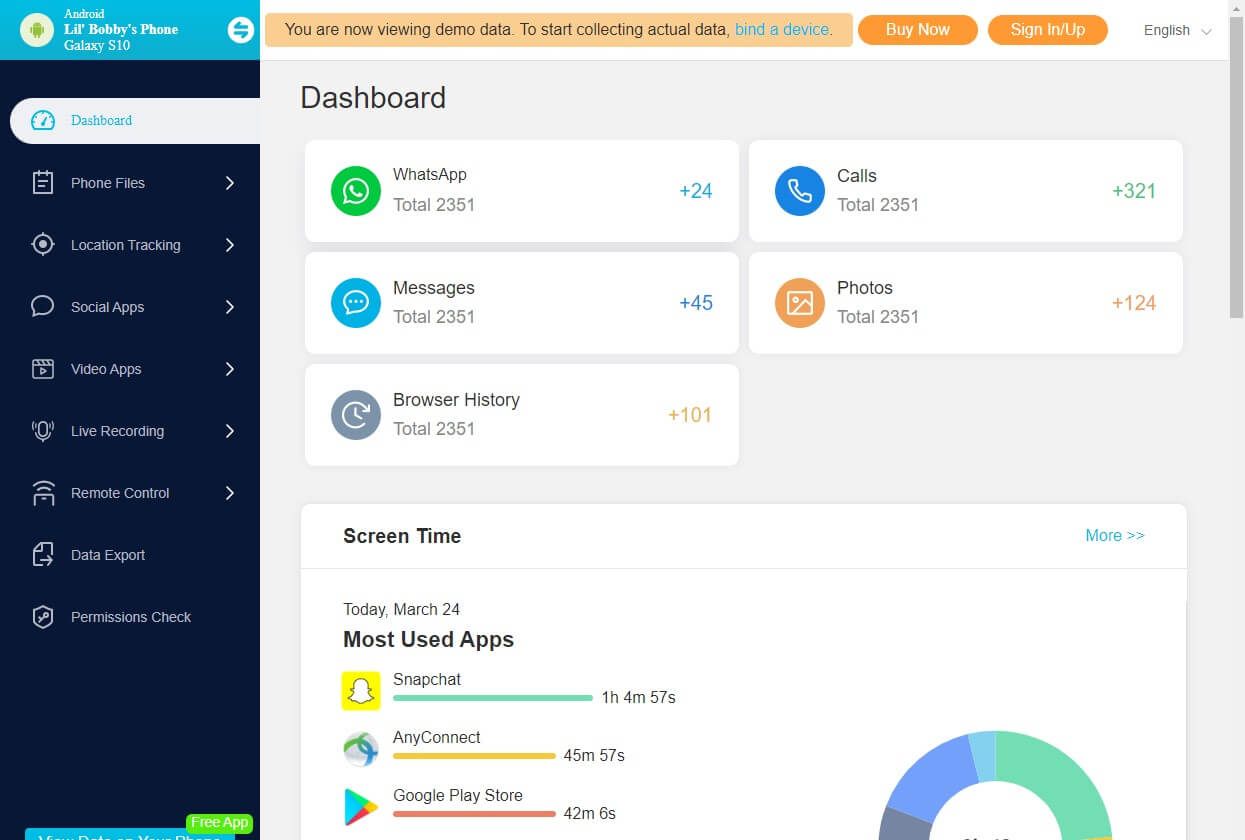 Conclusion
Overall, Kidlogger is a powerful parental control app that offers a wide range of monitoring features. The app is easy to use, and it's suitable for parents who want to keep an eye on their child's online activity without invading their privacy.
However, the app can be expensive if you want to monitor multiple devices, and some users may find the app's monitoring features limited. If you want a better alternative, KidsGuard Pro is a great choice that offers many of the same features as Kidlogger.