Are you looking for a reliable monitoring tool? Recently, I came across Eyezy, an innovative software that claims to provide comprehensive monitoring solutions. In this Eyezy review, I will delve into its features, benefits, functionality, and overall effectiveness. If you're considering using Eyezy for personal or professional purposes, this review will provide you with all the information you need to make an informed decision.
Part 1: Eyezy Features and Benefits
Eyezy is a phone monitoring app and boasts a wide array of features designed to cater to various monitoring needs.
Files Finder: Track text messages, calls, photos, videos calendar and notes on both Android and iOS devices.

Social Media Spotlight: The monitoring extends to popular platforms such as WhatsApp, Facebook, Instagram, and more.

Pinpoint: Eyezy allows you to monitor GPS locations, giving you peace of mind when it comes to the whereabouts of your loved ones or employees.

Web Browsing Monitoring: With Eyezy, you can keep track of the websites visited on the target device, ensuring that you are aware of any potentially harmful or inappropriate content being accessed. This can be particularly useful for parents who want to ensure their children are safe online, or for employers who need to enforce acceptable use policies within the workplace.

Keylogger functionality: Records all keystrokes made on the target device. This can be particularly useful for employers who need to monitor employee productivity or for individuals who suspect their partners of infidelity.
Part 2: How Does Eyezy Work?
Eyezy operates in stealth mode, meaning it remains undetectable on the target device, ensuring that your monitoring activities are discreet and confidential. To begin using Eyezy, you need to create an account and install the app on the target device. The installation process is straightforward and can be completed within minutes.
Once installed, Eyezy starts collecting and transmitting data from the target device to your secure online account. This allows you to access the collected data remotely, from any device with an internet connection. The user-friendly online dashboard provides a clear and organized overview of the monitored activities, making it easy to navigate and find the information you need.
Eyezy's compatibility with both Android and iOS devices is another advantage. Whether you have an iPhone or an Android smartphone, you can rest assured that Eyezy will cater to your monitoring needs. The software is regularly updated to ensure compatibility with the latest operating systems, providing a seamless monitoring experience.
Part 3: Does Eyezy Really Work? Eyezy Pros and Cons
When considering any monitoring software, it's important to weigh the pros and cons to determine its suitability for your needs. Here are the pros and cons of Eyezy:
Pros

Eyezy's online dashboard is intuitive and easy to navigate.

Eyezy is compatible with both Android and iOS devices.

Support website and app blocking.
Cons

Need an internet connection to transmit the collected data to your online account.

You have to jailbreak or root the devices to use some features.

The Eyezy price is invisible before creating an account.

The customer support is not friendly.

The app often stopped working suddenly.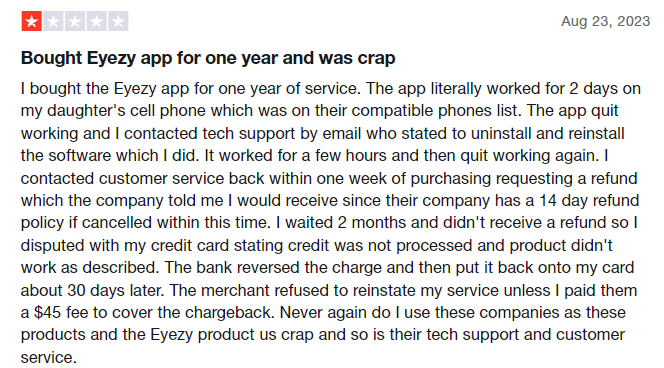 Part 4: The Best Alternative to Eyezy: Eyezy vs KidsGuard Pro
While Eyezy offers a comprehensive monitoring solution, it has its limitations. If you would like a better Eyezy alternative, then we recommend KidsGuard Pro. It is more working and has more monitoring features especially in social media tracking than Eyezy. Moreover, The app supports Android&iOS which is similar to Eyexy, but you don't need to jailbreak or root the targeted devices when using KidsGuard Pro. KidsGuard Pro privdes 24/7 customer service and value the problems of each user.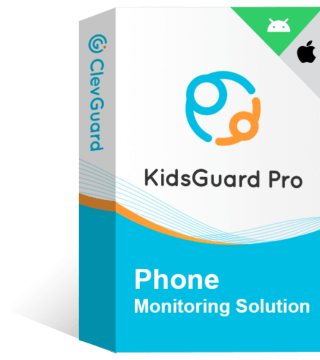 KidsGuard Pro: Best Phone Monitoring and parental Control App
Phone Files Monitoring: See messages, calls, contacts, photos, calendar, notes, voice memos, browser history, app activities, installed apps, etc.
Phone Activity Timeline: Check the targeted phone's activities and notifications including the specific notifications content with a timeline shown.
Location Tracking: Track cell phone real-time location and check location history with list and map views.
Social Apps Monitoring: Support WhatsApp, Snapchat, Facebook, Instagram, Discord, Tinder, Telegram, YouTube, TikTok and more monitoring.
Live Recording and Remote Control: You can record phone surroundings, phone calls including app calls, phone screen and capture screenshots, take photos as well as track keywords.
Here's the tsep-by-step guide on how to use KidsGuard Pro:
Step 1. Visit the website and create a membership account. Choose a subscription plan of KidsGuard Pro that suits your monitoring needs.
Step 2. Download KidsGuard Pro Assistant from www.clevguard.net on targeted Android devices or from www.useapp.net on your computer for iOS monitoring.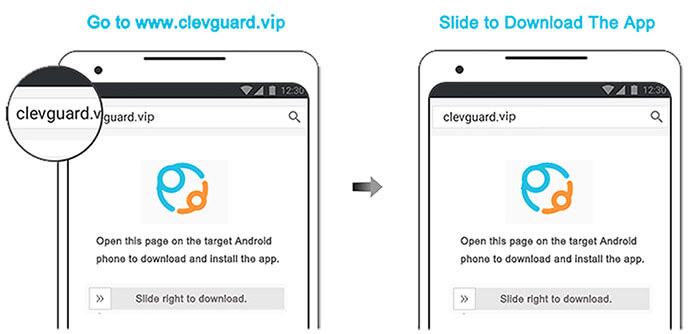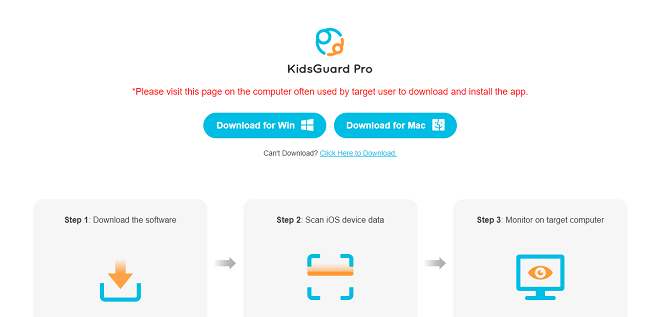 Step 3. Log into the KidsGuard Pro dashboard to check the data monitored. Or you can download KidsGuard Pro App from Google Play or App Store to see the data on your own phones.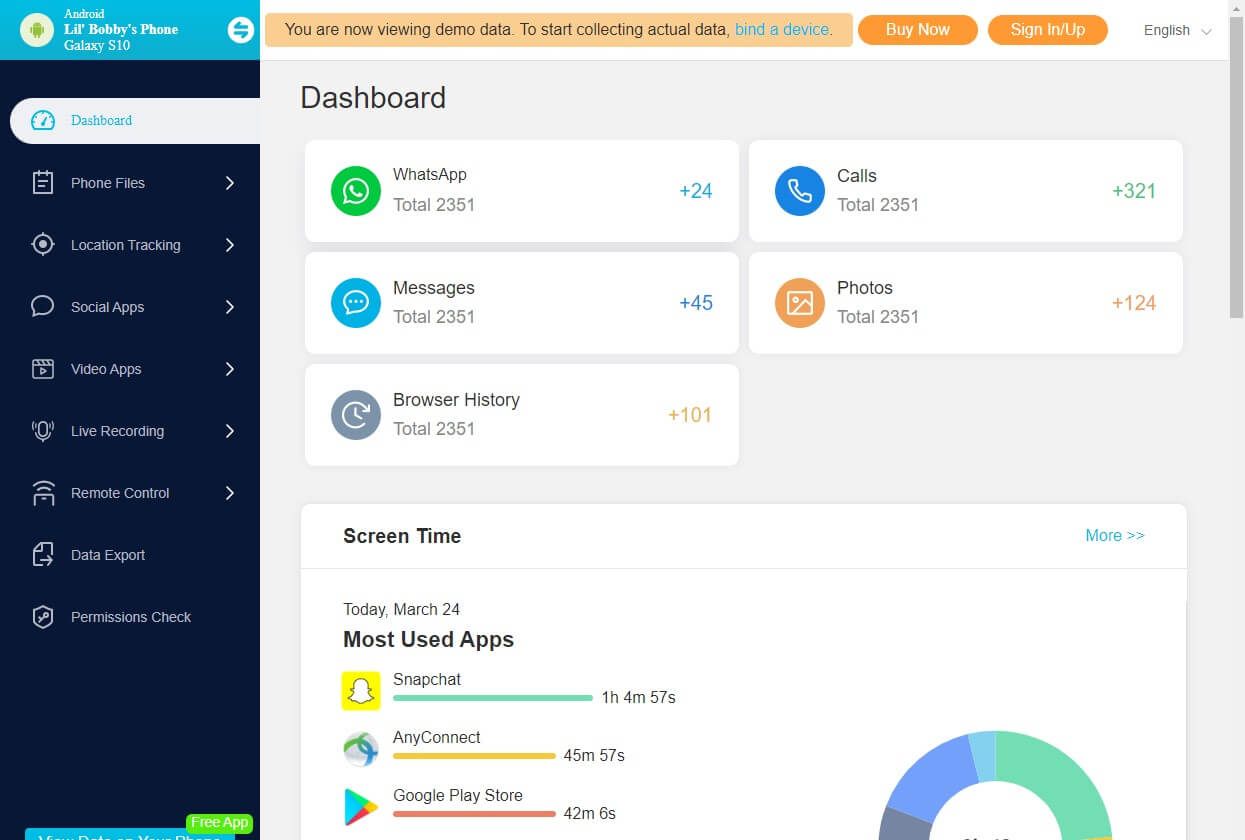 Conclusion
In conclusion, Eyezy is a robust monitoring software that offers a wide range of features and benefits. Its comprehensive monitoring capabilities, user-friendly interface, and compatibility with both Android and iOS devices make it an attractive choice for individuals and businesses alike. However, it's important to weigh the pros and cons, and compare it with KidsGuard Pro, which is a better choice in features and efficiency.
Visit the KidsGuard Pro website today and sign up for a subscription that suits your requirements. Experience the peace of mind that comes with comprehensive monitoring and ensure the safety and productivity of your loved ones or employees.