In this comprehensive review, I will delve into the features, benefits, and usage of Famiguard, a leading parental control app. Famiguard is designed to empower parents in protecting their children in the digital world. With its advanced features, Famiguard offers a range of tools to monitor and regulate your child's online activities. Whether you are concerned about cyberbullying, inappropriate content, or excessive screen time, Famiguard provides the necessary solutions to keep your child safe.
Part 1: What Is FamiGuard Pro and Its Features?
FamiGuard Pro is an Android and iOS minitoring software that helps to keep an eye on your spouse's or children's phone remotely. It boasts a wide array of features that make it one of the top choices for parents seeking reliable parental control software.
One of its key features is the ability to monitor your child's online activities in real-time.
Track someone's browsing history, social media interactions, and even their text messages.
Track people's location in real-time, and check location history.
Add geofence for your kids and receive alerts when they exit the boundary.

Part 2: How Do You Use FamiGuard Pro?
Using Famiguard Pro is a straightforward process that allows you to set up and customize the app according to your preferences.
To begin, download and install Famiguard on your child's device.

Once installed, you need to create a Famiguard account and link it to your child's device. This will enable you to monitor their activities remotely.
After setting up the account, Famiguard Pro offers a range of settings that you can customize. You can choose which features to activate.
To access the monitoring features, simply log in to your Famiguard account from any device.
Part 3: Pros and Cons of Famiguard
Like any parental control software, Famiguard has its pros and cons. Understanding these can help you make an informed decision about whether it is the right choice for your family.
Pros

Easy to use with customer-friendly interface.
Support different phone models.
Cons

Its location tracking function doesn't update information timely.
Limited monitoring features for FamiGuard Pro for iOS.
You have to purchase multiple plans for different devices monitoring.
The app is new to the market.
Some users have reported occasional delays in receiving notifications.
Part 4: The Best Alternative to Famiguard - KidsGuard Pro
If you feel that it's too expensive to get different FamiGuard plans to monitor multiple devices, then KidsGuard Pro is an excellent alternative. This powerful parental control app can be used to switch between Android/iOS devices monitoring with only one plan.
KidsGuard Pro can monitor Android/iOS/iCloud and it has more cell phone tracking features than FamiGuard. KidsGuard Pro is constantly updating its versions and functions to meet users' needs.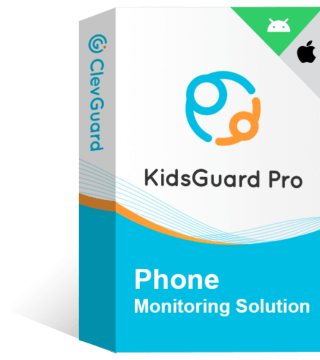 KidsGuard Pro: Outstanding Parental Control Features
Monitor your kids's phone activities in real-time such as app usage, photos&videos, contacts, messages, call logs, keylogger and more.
Track your family member's location in real-time and check their location history with detailed addresses, date and time.
Keep an eye on your loved one's social apps activities including WhatsApp, Snapchat, Facebook, Instagram, Discord, etc.
You can achieve remote control for the targeted devices like screenshot, photos-taking and setting up sensitive keywords.
You can record the targeted phone calls, phone surroundings and phone screen.
How to use KidsGuard Pro:
Step 1. Register for your ClevGuard account and get a KidsGuard Pro plan for Android/iOS/iCloud monitoring.
Step 2. Get KidsGuard Pro Assistant from www.clevguard.net on the targeted Android devices or from www.useapp.net on your computer for iOS monitoring.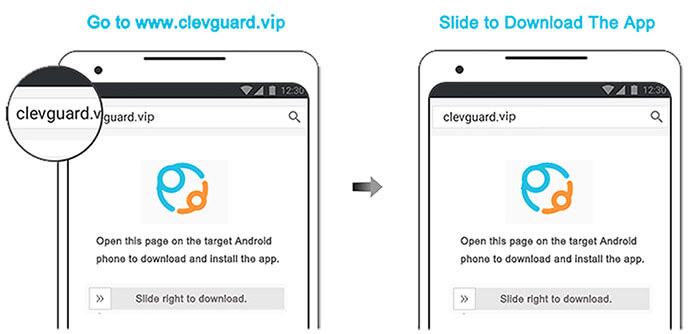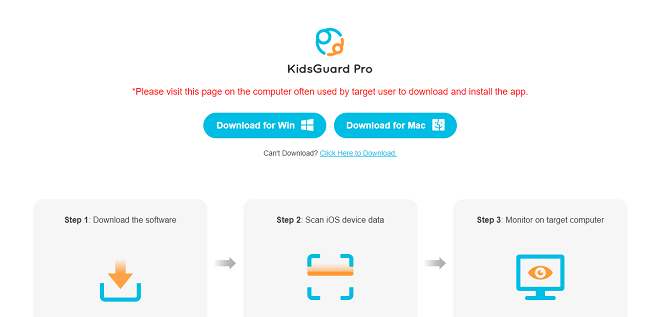 Step 3. Sing into your account on the web or on the KidsGuard Pro App on your own cell phone to check KidsGuard Pro dashboard.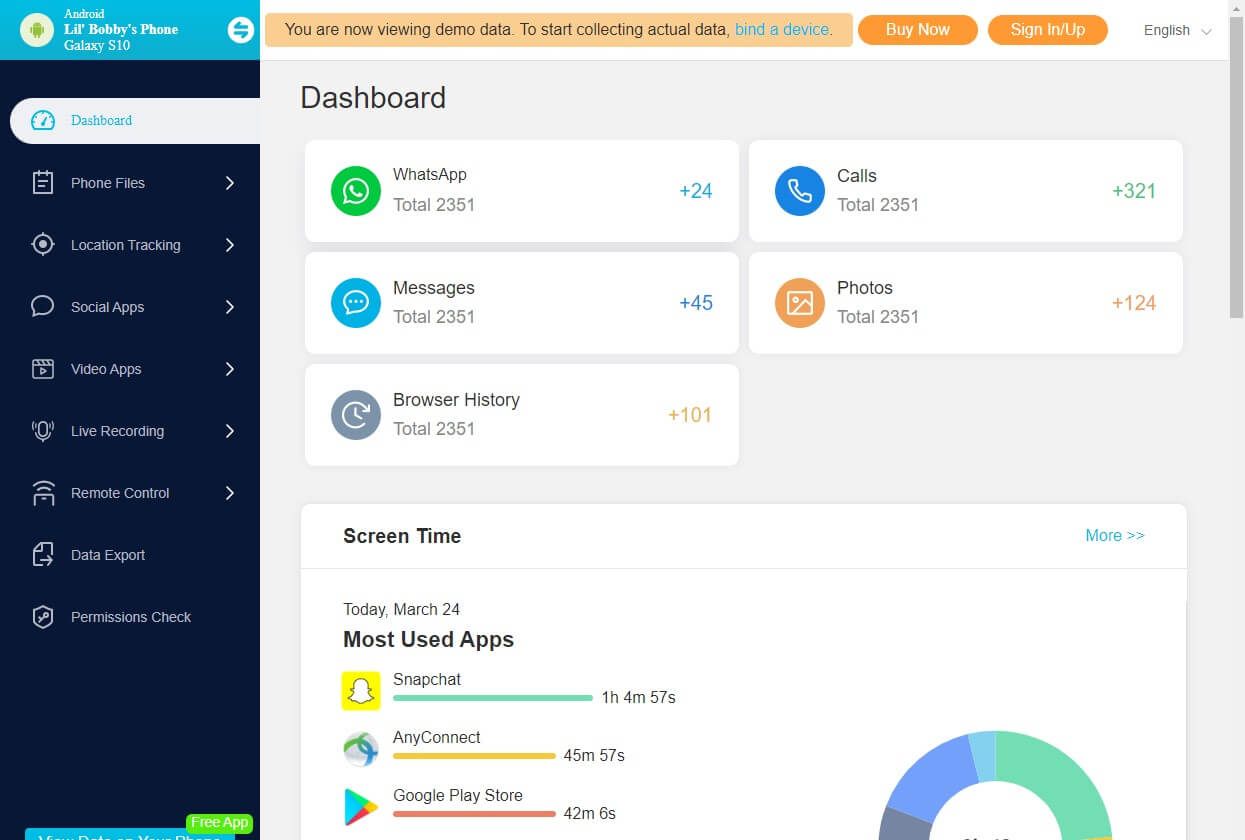 Conclusion
In conclusion, Famiguard is a reliable and feature-packed parental control app that equips parents with the tools necessary to safeguard their children in the digital world. However, if you are looking for an alternative, KidsGuard Pro is a robust option that provides similar features and cross-platform compatibility.
Take control of your child's online safety today and try KidsGuard Pro now.