Using mobile phones, playing games, and responding to every notification on a cell phone is the real distraction for children.
Blocking these kinds of time-wasting activities will help your kids to regain control and reduce the waste of time. They will become more productive and keep to learn useful skills.
Are your kids are spending too much time on phones surfing social networking sites or messaging apps? No more WORRIES! In this article, we came up with the best strategies to keep your child focused on their studies rather than distracted by other useless activities.
Part 1. How to Help Kids Stay Focused on Homework?
We all need to focus on maximum productivity. Rather than letting yourself get distracted by less useful things, you can use utilize the maximum time of your kids in meaningful activities.
The question is how to minimize distraction and ensure kids stay focused on their homework? This is how to stay focused on homework.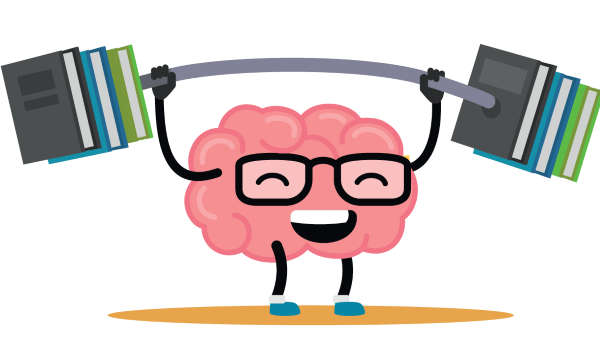 Method 1. Using stay focused app
You can block all distracting apps at a crucial time and improve productivity with the best apps for staying focused.
What is stay focused app?
Stay focused Apps are software that maintains your focus by restricting the usage of certain apps, websites, and notifications. You can define exact conditions that will block not just websites, but app usage as well.
Overall phone usage can be capped along with the app and website blocks. Stay focused app helps you stay away from your distraction and procrastination. It can help your kids to stay more focused on their homework.
My research shows that Self Control no longer works on kids as social media has a very strong influence. Kids are concerned more about the outside world than their studies.
Therefore, a controlling app such as stay focused apps will help your kids to distinguish between work and playtime so that they can decide which tasks deserve more attention.
Why did kids need to stay focused app?
While technology can sometimes be a distraction for kids, many apps teach kids to use their devices as a tool instead of a distraction. Kids need a stay-focused app because it will help their child become a master at managing the time they have and their overall media usage.
Some of these apps help your child create and manage daily routines to make productive decisions when it comes to managing their time more wisely. Others teach them how to be focused by helping shut down distractions from their digital devices.
What is the best stay-focused app and why?
Any.do is a time-management app that makes it easy for you to stay focused on the tasks at hand. It has an incredibly elegant design and it is really easy to use and can be linked with other devices you may have such as your cell phone or tablet.
Any.do helps users organize their lists of tasks into projects, add notes, see what has been done, and set certain reminders (like the 'take out trash' kind) so that you'll never forget anything important ever again.
Any.do is fantastic to use, and it's clear why it's so popular. It allows you to stay focused on what you need to do by helping you with tasks that need to be done. Any.do even helps kids with their homework, as they can set reminders when they have homework due and organize tasks among friends like "practice piano".
Method 2. Limit Kid's Phone Screen Time with KidsGuard
To control phone usage, KidsGuard is recommended to all those struggling parents. With only one app, you can track your child's activities and bring them back to their homework.
Features of KidsGuard Parental Control App
If your kids are misusing their phones, you can use KidsGuard to keep them on track. Here are some of the mind-blowing features of KidsGuard.
Safe your kids online
KidsGuard helps parents prevent inappropriate content from reaching their children's eyes by limiting the amount of time your children can be online, monitoring what sites they visit, as well as allowing you to block out websites and applications in case your child somehow views it by mistake.
Track GPS location
If your kids are going for group studies with friends or going to the library but you are not sure of their whereabouts. That's where KidsGuard built-in GPS and Wi-Fi location tracking technology tracks their phone's real-time location so you can be informed about the whereabouts of your children.
Set up Geofence
You can also set up a geofence for your kids if they escape their homework and doge you. With KidsGuard you can get alerts when somebody has left a specific location, or when they've entered one which you've set as "home" for example.
How to use KidsGuard parental control app?
Step 1.
Click download button below to download and install KidsGuard from Google Play Store or App Store, and then sign up an account.
Step 2.
After registration, login to your account and go to dashboard, click on
Bind Now
button, copy the Url in the setup guide and send it to kid's phone.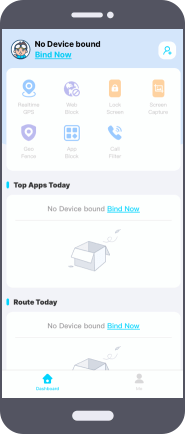 Step 3.
Open the Url in kid's phone to install KidsGuard Jr. Now you can start to manage your kid's device after finish setting.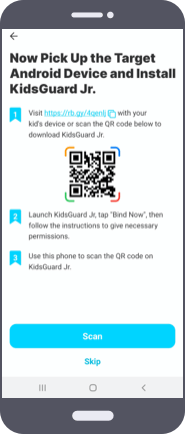 Method 3. Create A Study Plan for Kids
Creating a study plan helps kids stay motivated. Help your child make a checklist and stick to it. Include what assignments your child has to complete each night and any extra materials needed such as books, papers, or calculators.
How to stay focused? Creating organized study plans can be extremely helpful to students because it gives them an ordered way of tackling their work so that they know where to direct their attention.
In addition, parents will know exactly what they're dealing with by being able to quickly glance at the list that was made ahead of time which is also a great way of making sure students have everything they need for different aspects of homework in one place at any given point.
Method 4. Help Them to Prioritize Their Tasks
While it might be fun using phone watching shows and playing games but prioritization is key in achieving long-term goals. Understanding what you're working toward, to do study, establishing a career, and developing a business, help you identify the tasks most pertinent to those future outcomes.
It can be a good idea to break these larger goals into smaller, time-related goals. For example, a yearly goal can be deconstructed into monthly to-do lists, which then lead to weekly tasks, daily priorities, etc.
Method 5. Create a Learning Music Playlist
A major factor of distraction is often boredom. If a student feels bored with his or her education, try changing subject focus. It will help keep their mind engaged and focused. By creating a music list for learning different topics, your kids will never bore with their studies.
Related Read: [Parent's Guide] How to Motivate Child to Do Homework?
Part 2. Why Is It So Hard for Kids to Stay Focused on Homework?
One common reason that homework can be difficult to concentrate on is that a student's home and classroom environments rarely share similarities. A classroom is designed in such a way to contain fewer distractions or comforts, while a student's home is set up with unlimited options from those sleeping to entertaining friends or even eating.
Some children find it hard to pay attention to homework in school because of the sudden shift from a structured environment with strict adult supervision to a much more loose and unsupervised atmosphere after school. The transition is therefore quite confusing for kids which leads to concentration issues.
Some children find it challenging to concentrate on homework because of sleep deprivation. Spending an entire day in a school environment then returning home for more evening activities can leave a child feeling mentally and physically exhausted. By the time a student is ready to start solving for x or mowing down the quadratic equation, it may not be time for bed.
Part 3. Conclusion
Homework can be a challenge for students of any age to complete, but the enjoyment of learning met with the understanding that kids are focusing and honing their skills can make it much easier to handle.
By implementing these habits and ideas into kids' daily routine, they will be learning faster, staying on top of things, and even gaining the confidence to manage a multitude of tasks at once. You should minimize distracting websites and apps by installing an app blocker like KidsGuard on your kid's phones so that they won't be able to access them at all times during the day.