The term child grooming is linked to the sexual manipulation of children and refers to a course of gaining trust to get a child to perform sexual acts. This may also be done by ways of gifts or carrying out errands.
Parents need to learn about it and protect our kids. In thi article, we will give you a effective method.
Child Grooming and its 5 harms
Child grooming is mainly carried out by adults (Child Groomers) with the purpose of performing sexual offenses against the child and might include many different forms of sexual contact like even rape and murder.
In line with this, there are 5 harms Child Grooming can be done to children;
Reputational destruction.
The loss of innocence.
A boosted risk of entering abusive relationships in adulthood.
Possibility of catching Sexually transmitted Disease (STD) or experiencing unwanted pregnancy.
Psychological trauma.
NOTE:
KidsGuard is an effective app to protect kids, which you can monitor their activities and also protect him.Part4 will introduce it in details, don't miss it!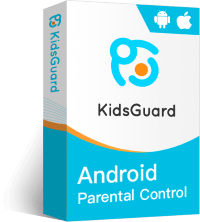 Features of KidsGuard Parental Control App
Block the inappropriate games, websites to create a safe online environment
Capture kids' devices screen to know what they are doing
Filter Calls to protect kids away from being harassed by scams
Monitor child's phone in real time and view their location history
Receive detailed daily, weekly, and monthly reports of your child's online activity
Signs of Child Grooming
Studies shows that there are 6 signs of Child Grooming used by its own predators.
Looking for a victim.
Most Child Groomers look for someone who can be vulnerable because of self-esteem issues – especially teenagers.  
Gaining their trust.
And since their victims typically and easily expose themselves to others, their trust is not hard to obtain. This is where groomers also offer gifts, money, or other material yet beneficial things.
Helping the victim.
After that, helping the victims to discover the core of their personalities – or any individual issues – are their next move to achieve the succeeding steps.
Isolating.
This maybe the most repulsive groomers can do. Isolation can happen at any empty room or cars.
Sexualizing the whole relationship.
Once the victim has fallen, sign number 4 can happen repeatedly and upshots sexual abuse.
Maintaining the relationship with power and abuse.
Since the child is trapped, groomers will tell them that it is an embarrassment if they come to help. So despite of repeated assaults, children will choose it instead of alleviate the situation.
What does Grooming Behavior include?
Finding opportunities to buy a gift for a child: Child groomers, or those who sexually abuse a child, may contact a potential victim by finding opportunities to buy a gift for them. They may also establish relationship with children by giving presents such as sweets and toys.
Gives special privileges to the victim or favoritism: Child groomers are known for giving favors and special treatment to the child in order to fill their ego. This technique is used to make the child feel like they are in control, when in reality they are manipulating them.
Caters whole interest to the child: Groomers tend to focus their whole interest on the child, mimicking the kind of attention that children need. They will do this by being nice to the child and then slowly escalating over time.
Befriends a family but shows fonder attention to the child: Child groomers often establish a relationship with the family before showing any affection towards the child.
Initiates opportunities so they can be alone with the child: A groomer will try to build a relationship with the child so they can be alone with them. Groomers often start with simple requests like asking for help or advice before moving on to more explicit requests for sexual favors.
How to protect kids from Grooming?
1. Keep an eye on kids'online activity.
Because of our technologically-driven world, child grooming usually happens online. So as a parent, start keeping an eye on every online interest of your child. Furthermore, KidsGuard  – a parental monitoring application, will help you to observe the movement of your children online. Like their messages, social media activities, photos, emails, etc.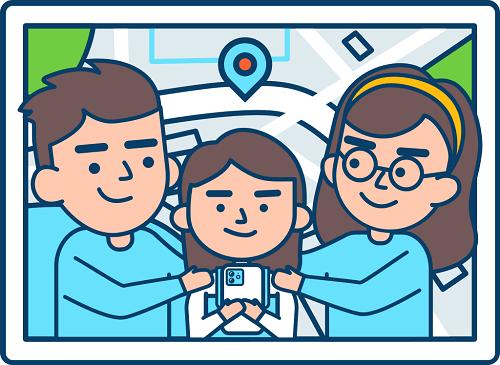 KidsGuard has 6 features
It can block any inappropriate websites.
Aside from websites, it can also protect your child from malicious content by blocking the application.
KidsGuard has Capture/Lock Screen feature where you can know what your kids are doing. Also, it can automatically off the screen according to your preference. For example, your child needs to do home works or exercising, KidsGuard can help you motivate them.

A real time GPS where you can track your kids' destination, view location history, and receive notification in case your child leaves close proximity.
Protect your children from scams or harassment made through phone calls. KidsGuard will help you do that with their Call Filter feature.
In case you want to receive detailed daily, weekly, or monthly reports of your children's online activity, download and install KidsGuard. Their Activity Reports for your children can easily be viewed on the app dashboard.

How to Use KidsGuard to Protect Kids

Step 1. Install KidsGuard App on Parents Devices. 

The first step is to download the KidsGuard app on the device of the parents. Click the button below to download KidsGuard to your phone and use a valid email address to register an account.

Step 2. Log into Account on Parents' Phones. 

Once you have logged into your account, click on the "Bind Now" button, copy the URL from the setup instructions and send it to your children's mobile phones. Or scan the QR code with your child's mobile phone.

Step 3. Download KidsGuard Jr on Kids Devices. 

Open Url in your child's phone or scanning the code. Then download KidsGuard Jr on his/her phone.

Step 4. Monitor your Target Device. 

You are ready to monitor your target device. To protect and monitor your child remotely via online dashboard.

2. Teach them about safety at early age.

Children are naturally interested and eager to learn about the world around them. They should learn how to be safe in their surroundings as they learn about their own skills.

3. Educate them about grooming.

Parents of young children must be diligent in educating their children about the threats of accepting gifts and attention from strangers, as well as participating in internet conversations.

4. Recognize the grooming behaviors.

It is often difficult to spot child groomers, but there are warning signs to look out for. So it's important that children can recognize those warning signs.

5. All children have the right to feel safe at all times.

This can be accomplished by maintaining regular routines and communicating openly with children about real topics or issues that are happening worldwide.

Frequently Asked Questions (FAQS):

Q1. What does a Child Groomer do?

Child groomers act as mentors to children, spending many hours with the child alone. They're usually adults considerably older than the children they target. They manipulate, exploit and abuse children or young people by building relationships, trust and emotional connections.

Q2. Is grooming a child illegal?

No. There is no legal system for child grooming. However, public may be putting more emphasis on grooming children, but it is difficult for law enforcement to regulate since it's now usually done online.

Q3. Can you groom an 18-year-old?

As there are many varied approaches of child grooming, the age depends upon it. Anyhow, the average victim of child grooming is 11 years old above. But you can be groomed at this or any age. Primarily the younger are the more vulnerable.

Q4. What age is child grooming?

Most prevalent cases of child grooming are within the 13–17 age group. They are easily be harmed, parents need to pay more attention to them. Besides, over 18 years old teens are also easy to be the target.

Conclusion:

The prevention of child grooming is necessary for the safety of our children and society as a whole. Child groomers often target and manipulate their victims online, and by understanding this you can better protect your children.

Download KidsGuard to supervise your children and make them feel safe personally or digitally.