Question:
What does VPN do on iPhone?
Utilizing a VPN on your iPhone to keep your identity concealed and your private data secret is a wonderful method to make sure your device is safer when using public networks.
Even though the iPhone is extremely secure, it cannot protect itself from attacks lurking behind public Wi-Fi networks. When you're engaged to public Wi-Fi networks, an urban VPN connection protects your web traffic and data from eavesdropping, persistent ad-tracking, Wi-Fi spoofing, and cybercriminals.
Table of Contents
What Parents should Know about VPN
VPN can bring us convenient but also some harmfuls. Let's see what the benefits and shortcomings it has.
Benefits of VPN
The following are some of the benefits of utilizing the Best VPN Provider:
By encrypting your device's internet traffic, VPN helps prevent sluggishness. This hides the destination of your online traffic from everyone on the same network.

You disclose your credit card or other payment information every time you purchase online. A VPN protects your connection from hackers, allowing you to purchase discreetly and securely online.
The ability to access geo-blocked websites and information is one of the greatest features of utilizing a VPN on an iPhone.

Now that it's clear that a VPN can help you change your location, you may use it to save money on plane tickets, hotel reservations, and other online services.

Because a VPN hides your IP address, it can help you get around firewalls. A virtual private network encrypts your internet connections, shielding your data from hackers, ISPs, and government monitoring.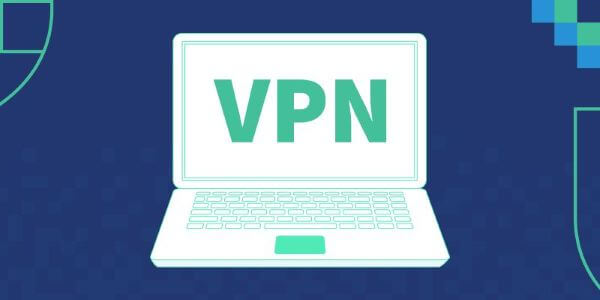 Three shortcomings
The ability of a VPN to unblock streaming services all around the world is one of its most compelling features. However, there is plenty of stuff on streaming sites that is improper for your children.
Access to any sites that may include unsuitable information, such as gaming websites, social networking, streaming, video hosting sites.
and other things that assist pupils delay and distract them from their work, are normally be blocked on school intranets. To access this internet information, kids can utilize a VPN.

So, parents must know how to turn off the VPN before giving iPhone in the hands of children. They also can use a tool to control the limit time. That is KidsGuard.

How to Protect Children when Using VPN

Parents can use KidsGuard to limit their children's screen time, follow their whereabouts in real time, and detect unsuitable content on their devices. So, here's what our award-winning parental control application will provide you:
Prevent access to unsuitable or hazardous content.
Set limit screen time per kid, per.
With GPS, you can track your children's whereabouts.
Benefits of Using KidsGuard's as Parental App
To minimize overuse, you may easily establish daily time limitations for your children.

You can keep an eye on your kid's browser history so you know they're surfing safe.

By using KidsGuard app parents can approve or reject whenever a new app is downloaded by your child.

From KidsGuard you can block the inappropriate games based on their category.

From this app you can see where your child is at the push of a button.
How to Use KidsGuard to Protect Kids
Step 1. Install KidsGuard App on Parents Devices. 
The first step is to download the KidsGuard app on the device of the parents. Click the button below to download KidsGuard to your phone and use a valid email address to register an account.
Step 2. Log into Account on Parents' Phones. 
Once you have logged into your account, click on the "Bind Now" button, copy the URL from the setup instructions and send it to your children's mobile phones. Or scan the QR code with your child's mobile phone.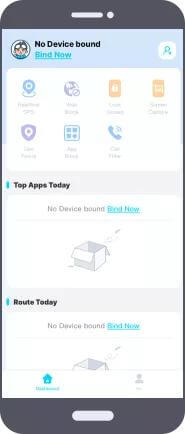 Step 3. Download KidsGuard Jr on Kids Devices. 
Open Url in your child's phone or scanning the code. Then download KidsGuard Jr on his/her phone.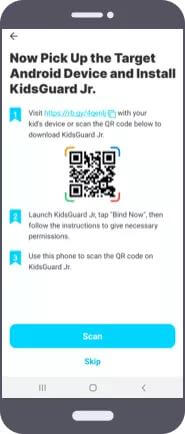 Step 4. Monitor your Target Device. 
You are ready to monitor your target device. To protect and monitor your child remotely via online dashboard.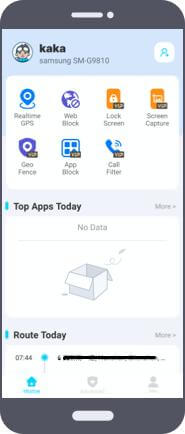 How to Set up VPN on iPhone without Using any App
You may also set up a VPN on your iPhone by changing your network settings. IPhone VPN settings are as follows:
Step 1. On your iPhone, go to "Settings".
Step 2. Go to "General".
Step 3. Scroll down to "VPN".
Step 4. Press Add VPN configuration.
Step 5. Put your VPN provider's information in this section. These are frequently available on the website of the VPN service provider of your choosing.
Step 6. When you click done, your settings will be stored.
Step 7. You can enable the VPN by pressing the switch next to the VPN profile you've created. The VPN is now active.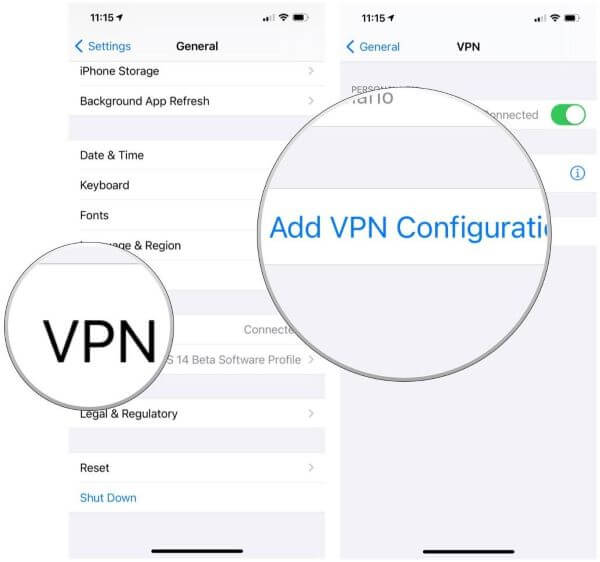 Third-party applications for setting up VPN on iPhone
It situated in Panama, is another VPN powerhouse and best VPN Reddit. It has the following features: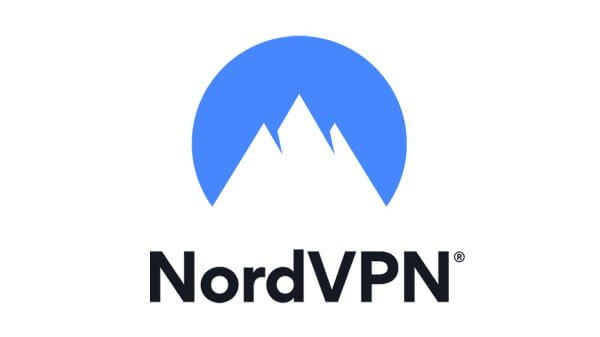 Pros:
Privacy and security are of the highest caliber
NordVPN has some incredible deals!
Payments are accepted in the form of cryptocurrencies and cash
Cons:
Tormenting is only available on a few servers
The configuration isn't particularly user-friendly
The client-server paradigm is used by OpenVPN. It essentially aids in the establishment of a secure link between the VPN client and VPN server. It possesses the following characteristics: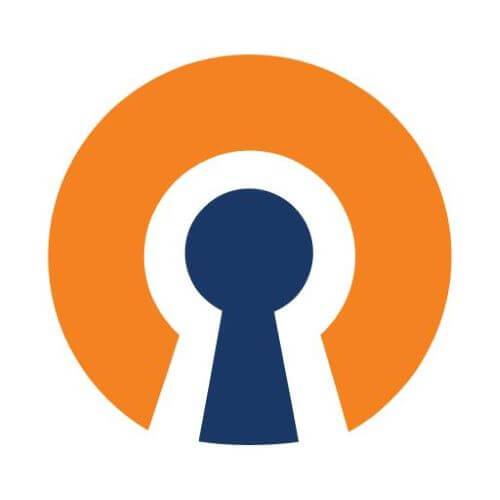 Pros:
Almost all platforms are supported
Perfect Forward Secrecy is supported
OpenVPN uses a high-encryption level of 1024 bits
Cons:
Some proxy servers have blocked access to this site.
Installation necessitates the use of third-party software
Express VPN is a full-featured VPN that comes with a number of security features. Express VPN offers a variety of VPN alternatives, including ease of use, 3,000 servers in 160 locations across 94 countries, military-grade encryption, and a variety of other features.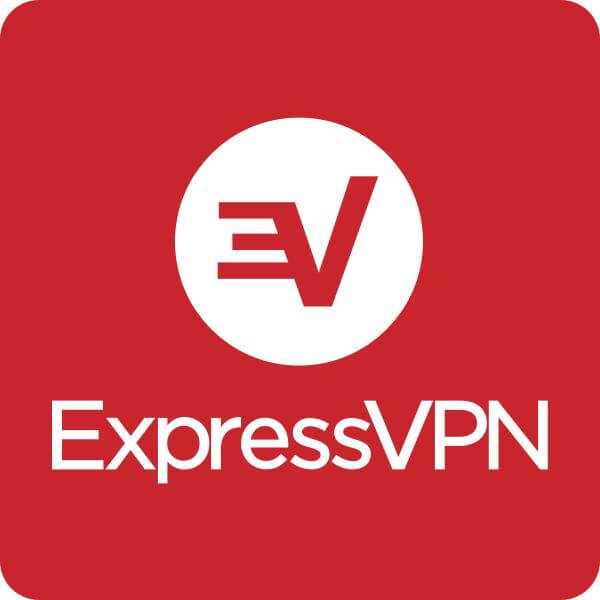 Pros:
Robust security is essential on both apps and servers
Works with most international streaming sites, including Netflix in the United States
All server sites have extremely high speeds
Cons:
Occasional interrupted connection
Streaming servers are not identified
FAQs about VPN in iPhone:
Q1. Does iPhone have a built-in VPN?
While the iPhone lacks a built-in VPN, it does provide superb VPN support for both manual and automated setting when using one of the several VPN apps available. To install a VPN on your Apple smartphone, all you have to do is choose which iPhone VPN you want to join, download the app, and you're good to go.
Q2. Is VPN free on iPhone?
You may utilize a free VPN on your iPhone. However, we advise against using free VPN programs. To begin with, many of the free VPNs available in the App Store do not provide the security and privacy that you would expect from a genuine VPN. Many use insecure encryption protocols, and some don't even encrypt your data.
Q3. Is VPN legal?
Virtual private networks (VPNs) are viewed differently in different countries, and not all of them are friendly. VPNs are now regulated or outright banned in a few of countries, including Belarus, China, Iraq, North Korea, Oman, Russia, and the United Arab Emirates, to mention a few. Others apply internet censorship regulations, making the use of a VPN dangerous.
Q4. Should I turn on VPN on iPhone?
We'll give you some compelling reasons to use a VPN on your iPhone: A VPN helps you stay safe when using public Wi-Fi, bypass geo-restrictions, and bypass censorship using a VPN for iPhone.
Q5. Which VPN is best for iPhone?
ExpressVPN
CyberGhost
Surfshark
These VPNs are all excellent iPhone and iPad options. They all offer applications that are quick, safe, and easy to use that can be downloaded from the App Store. The most solid and dependable connections are provided by ExpressVPN. CyberGhost is an excellent choice for newcomers. Surfshark is quite affordable while yet providing excellent service.
Conclusion
There's a lot more to VPNs than I could reasonably cover in this essay, but I hope you've gained some knowledge and a better grasp of what you can and can't do with one now.
While following these instructions, we also recommend that you check out our award-winning application KidsGuard. For parents and employers, KidsGuard includes more than 20 powerful tools that allow you to follow practically every action on the target iPhone/iPad.