Question: What is Circle?
Circle is a device that provides parental controls.
Parents have been stuck in a big challenge as kids have started studying online. They are all worried that what their kids would be doing online and how much time they are spending on their mobile phones using the internet.
Parents' problem has been solved by the technology providing them with several parental control apps. Circle parental control is also one of those gifts for the parents.
In this article, we will explain this device's information in detailed.
Main Features of the Circle Home Plus
This parental app allows you to manage time and other such features on kid's devices. Some of its main features are:
Web Filter
Circle allows you to manage the web content on the devices of each of your family members. You can specify content for each kid according to his age and educational needs.
Set Bedtime
By setting, bedtime parents can define the sleep time and it can also be scheduled differently for routine nights and weekends. Setting bedtime automatically disables the internet connection on the kid's device but your child will be able you use offline applications on his device.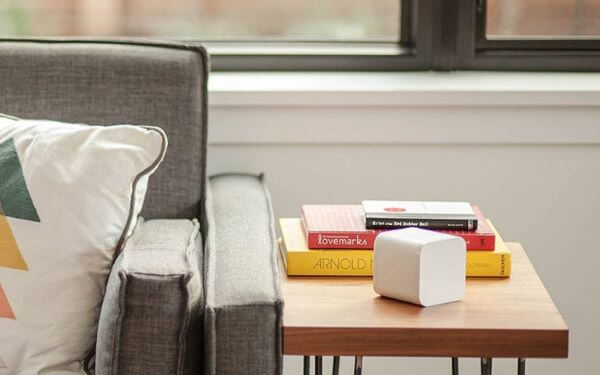 History and Data Usage
Using this parental app parents are also allowed to check the internet usage of their kid's device and they can even also watch the website history that which websites have been searched from that specific device and if their kids are involved in any bad habit they tell them its dangers and safe them by counsel them properly.
Limiting the time
Using Circle parental control, parents are also allowed to set a time limit for kids' internet usage on daily basis, weekly and monthly basis. In this way, you can let your kids safe from wasting time online and kids can focus more on their studies.
How to Set Up the Parental Controls App?
The setup steps of Circle parental control are quite simple and easy to do. Here are a few of the steps that will enable to setting up the app:
Step 1.
Download the Circle app and create an account on it by providing all the necessary information that is required for that specific purpose.
Step 2.
Use the Ethernet cable to connect the Circle plus to your router. Before that, you have to make sure that the Circle Plus has been connected to your network by connecting the power cable and also plugging in the unit.
Step 3.
You can also pair your Circle device to the Wireless network if you have that facility and this method never demands an Ethernet cable to be plugged in.
Step 4.
For your kid's mobile phone access, you have to install the Circle App in his phone and then you will be able to control his mobile and monitor his activities.
How Much Does Circle Cost and What Devices are Available?
Circle parental control is a paid service and it has different packages. Circle Home Plus is the latest device available in the market with some new features.
Circle Disney was the oldest version and you can also be updated to Circle Home Plus but it demands a complete procedure. Circle home plus device costs $129 that also includes a 1-year premium subscription.
It is a small cubic-shaped device designed so beautifully and attractively that people prefer it because of its small size and is easy to carry. Its edges are made in a curved shape and the device is white.
Circle Home Plus device is 3.5 inches tall and 3.5 inches wide in shape. This device also has a USB port and a power button which is shaped in a circle. Battery backup is also reasonable.
If we talk about its monthly subscription, then it costs $9.99 per month and annually it becomes $120. In certain cases, if you renew your subscription it will be reverted to the basic level unless you pay for the premium package and you then not be able to enjoy those of its features that are available in the Premium package.
Related Read: [3 Ways] How to Set Parental Controls on Android Tablet?
Pros and Cons of Circle Parental Control
Circle parental control review reveals that this application helps in parental controlling but also has some drawbacks for users. Let us discuss now some of its benefits and its disadvantages also.
Pros:
Circle home plus has a friendly user interface and thus is very easy to install and use it.
The size of the device is made by keeping the convenience of the user in mind so that it could be handled everywhere very smoothly.
Parents can set specific profiles for each child and also set their time accordingly to manage the time.
Its features are reliable just like web filtering and setting time limits and bet time.
Circle parental control also supports more than one device.
The Internet pause button feature is unique and helpful in blocking internet access.
Cons:
Although the features of Circle are really good if we compare its price with features then we must realize that it is costly as compared to other apps available with the same features or more.
The location tracking feature of Circle is not authentic, it has been observed that it sometimes shows the wrong location of the target device.
The setup is though very easy but is quite lengthy and time taking that is why people have started ignoring it.
Is the Circle Home Plus Useful?
Yes, it is useful as we have read in detail about its features and also the extra features in its premium package. It is useful in handling easily with care. Circle home plus also enables you to connect through Ethernet cable or the Wireless network.
Its amazing features of web filtering, bedtime, setting time limits, watching history are all very awesome features. But if we just look for other parental control apps like the KidsGuard.
It has the same features available but also has several more features with 100% accuracy as the location shown by the Circle is not authentic and may have some errors.
Related Read: [2022] Bark vs Qustodio: Which Parental Control is Better?
Best Alternative – KidsGuard
After observing and comparing the Circle app review, we can say that KidsGuard is considered the best alternative for this parental control because of its amazing features and its cost as compared to the list of features is just nothing.
KidsGuard – the parental control app is really easy to install and gets started without taking much time as compared to the Circle parental control.
Let us view some of the features of KidsGuard to better choose what is should be the best choice for our parental control work.
Web Filtering and App Blocking
KidsGuard has proved it the best for web filtering and blocking the apps on the kid's device that parents don't want them to use just like some online games, adult content, and many other such things that are not good for kids.
Real-time GPS Location
KidsGuard shows the real-time location of the target device and also tracks them using the location history and the results shown by KidsGuard are 100% authentic.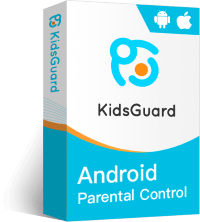 Features of KidsGuard Parental Control App
Block inappropriate games, websites to create a safe online environment
Capture kids' devices screen to know what they are doing
Track kids in real time and view their location history
Filter Calls to protect kids away from being harassed by scams
Receive detailed daily, weekly, and monthly reports of your child's online activity
FAQs about Circle Parental Control
Q1. Does Circle slow down the internet?
Yes, Circle slows down your internet. This is because it uses some old wireless protocol and a terminology named ARP poisoning that slows it down.
Q2. Can Circle See deleted history?
The circle can only view the history of the profile that is added but deleted profile history cannot be viewed using the Circle.
Q3. How does Circle work?
The working of a circle is quite simple. It keeps your privacy secret and is a trustworthy parental control. It has an ARP poisoning system that it works on. Circle gets connected with the router and filters the data that has to be reached to your members of family according to your requirements.
Final Words
In this article, we learned about the Circle parental control its usage, and also the pros and cons. I think these are the very basic things to know very well about something. Then we provide you the alternative of this i.e. more reliable than the Circle.
KidsGuard's features are very much more than those provided by the Circle and its cost is also very reasonable if we see the benefits of Kidsguard. The features provided by the circle are also provided by some applications free of cost but there is no comparison of KidsGuard features and these features are enough for parental controls.