"Is It Possible to Hack a Samsung Phone?
Yes.Someone can hack Samsung phone to track the activities of someone else, especially parents who want to monitor the suspicious activities of kids and to protect them from dangers of the internet and social media through legally hacking a Samsung Phone remotely with other devices.
How to Hack a Samsung Phone Remotely?
If you want to monitor a Samsung Phone of your kids for monitoring their activities from anywhere, 3 easy ways are mentioned as under:
1. KidsGuard Pro-Best Android Monitoring Software
KidsGuard Pro is the best and powerful app to keep tabs on your child's cell phone remotely and discreetly. This ultimate Android/iOS monitoring app keeps an eye on loved ones for protection in every aspect.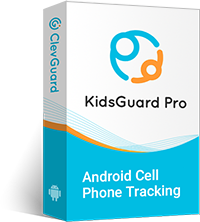 Key Powerful Features for KidsGuard Pro Android
Access Phone Files,like call logs, contacts, texts, photos, videos, browser history and more from Anywhere.

Keep Tracking others'real time location whenever they go.

compatible with all major Android phones which update 4.0 to 11.

Monitoring all popular social Media Apps, like WhatsApp, Facebook, Instagram, Snapchat, etc.
Pros

Installation is very easy, it takes only 3-5 minutes.
No root or jailbreak is a must requirement for all devices.
It can work on secrecy mode
It has money back guarantee for 30 days.
Cons

Only one device can be monitored with one subscription.
How to Install, Setup and Use of KidsGuard Pro?
The installation, setup and use of KidsGuard Pro for Android is very easy. Follow the steps how to remotely hack a Samsung phone with KidsGuard Pro mentioned below:
Step 1.Create your account for KidsGuard Pro.
Click on Monitor Now to register for KidsGuard Pro account with your valid email address. After that, you can choose a subscription plan at your need.
Step 2. Download the KidsGuard Pro app
After purchasing the KidsGuard Pro, Next click on the Setup Guide button and follow the instructions carefully to complete necessary configurations on the required Android device. Download and complete the process of installation in target device.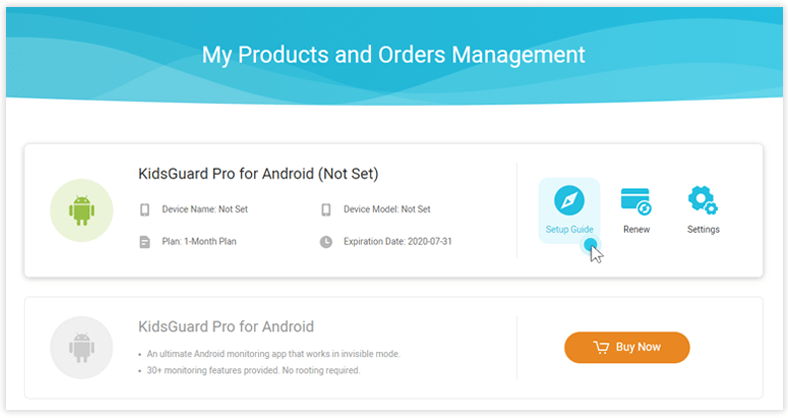 Step 3. Verify your setup on KidsGuard Pro online dashboard and start monitoring
After completing the app installation and configuration on the required phone, log into your KidsGuard Pro account on website and go to online dashboard and start monitoring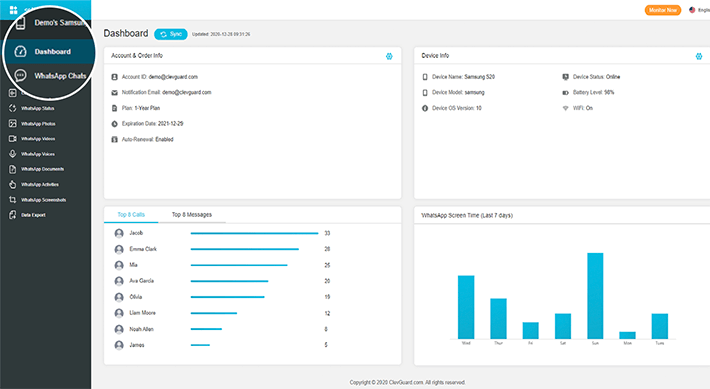 2. Hire a Professional Hacker
How to access samsung phone remotely? If you feel to spy on a Samsung cell phone, initially you need is to Hire a Professional Hacker for this purpose. For hacking of digital devices similar to phones laptops as well as tablets are just the same. Most experienced hackers can hack phones via:
Access to phones while connect the same Wi-Fi.
Hacking all the data with a cyber attack.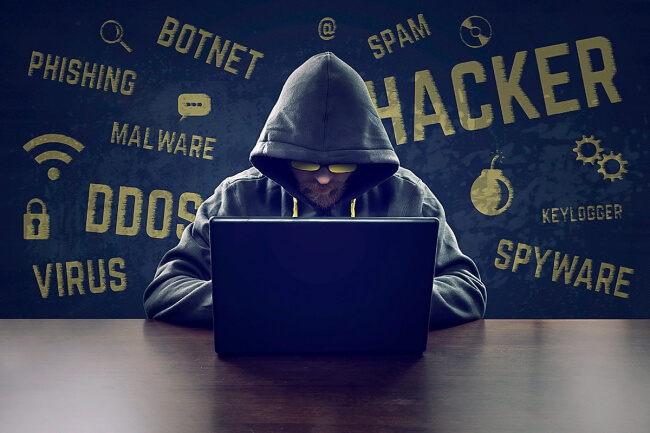 The remotely hacking of Samsung phones is very easy. Samsung has also explored security-tips for customers about some security tips and fact that all information on phones can be tracked by hackers easily.Hiring a professional hacker is good or bad, it is an ongoing discussion, so we are using systems and the internet, that means it is not a final decision but by weighing pros and cons, you can decide that you are going to hire a professional hacker for your security.
Pros

Experienced and well technical.
Can consult to make improvement&development.
Latest security system.
Cons

Criminal Background.
Lack of trust, you are vulnerable to retaliation.
No legal policies to protect your investment.
3. Find My Mobile Service
Samsung provides facility of Find My Mobile Services for users, as a protective measure against the loss of the cell phone. In the incident that Samsung Galaxy S9 has misplaced by you, this help permits you that how to remotely hack a Samsung phone.
Samsung's administration permits you to get to the information as Samsung doesn't confirm where solicitations to Find My Mobile services approach from.
For instance, on the off chance that you need to get to information from a Samsung Galaxy S9, you can mimic the cell phone owner. In any case, this is conceivable just in the event that you have their Samsung account credentials.
If you have to use this support of bypass Samsung telephone lock to get information on the off chance that you have get actual admittance to the device.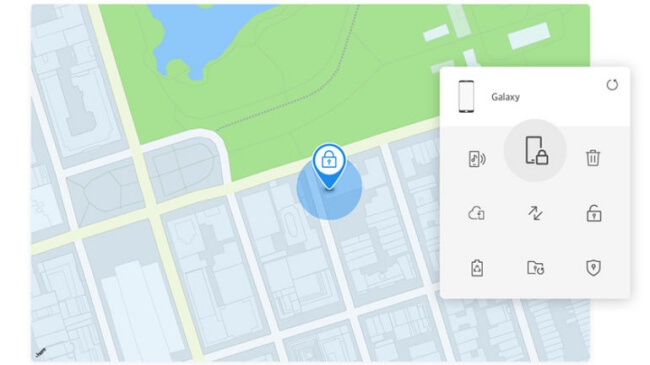 Find My Mobile assistance:
Locate and find your cell phone.
Lock and protect your payment.
Backup data to Samsung Cloud.
Control and clear information.
Pros

In case of the device is lost or stolen, this help to track the device.
To remotely hack/access of a Samsung phone.
Cons

Track the location of user at real time cause the privacy of user
Performance of Smartphone Battery to be down
Whether is It Legal to Hack Someone's Phone Remotely?
It is commonly considered to be illegal to hack remotely the cell phone of someone, but tracking of your under-18 years old kids' phones is very necessary for their safety.
As well as employees what are hiding on their cell phones, however, to monitor them, is considered legal. Sometimes, when children use the cell phone freely, they can reach near to such data, files, videos, websites, and other content being wrong on the internet or social media platforms, which are very harmful and dangerous for them.
Another hand, you can also watch out for your employees'activities through other devices that have been hidden in their mobile phones. If you have to hack remotely the cell phones to monitor the activities of their kids and employees, it is considered legal.
In this modern age, everyone is using cell phones and getting benefit with this advanced communication technology to communicate with each other and also many works are done easily using globally internet services at anywhere of the world.
Especially children use to remain connected with their families, friends and for education, entertainment, and other activities through the internet. Parents want to monitor the activities of their children, through hacking remotely cell phones for protecting and keep away from the harmful and dangers of the internet or social media.
Frequently Asked Questions about How to Hack A Samsung Phone
Is it possible to remotely hack the Samsung phone?
Yes! The Samsung Phone can be easily hacked remotely with some software, malicious link , hacker and other different ways.
Can I remotely hack a Samsung phone for free?
Yes, if you know someone's phone lock password or Google account credentials, you can use these free methods to hack a Samsung phone for free.
Will the warranty be void if I install some spy software on the mobile phone?
Totally, If the software can be in use under no root and without jailbreaking, that is safe and nice to your mobile phone.
Can I hack any Android phone while using spy softwares?
Yes, you can hack successfully a Android phone using spy softwares. Of course, these monitor softwares on the market are both available for Android 4.0 - Android 11.
Need physical access to remotely hack the phone?
When you install once a software in the target mobile phone, after that you are not need of physical access to remotely hack the phone, you can easily hack a mobile remotely from anywhere to monitor the activities of else ones.
Final Words
Nowadays, mobile phone hacking has become a necessity in this technology-dependant world. In spite of the availability of multiple mobile hacking apps, selecting the right one can sure be a challenge. Presently, you are required to look at the best solution like KidsGuard Pro for Android. It is the most popular Android hacking app available at an economical price, you can use it easily on any Android phone without rooting, It has a powerful array of features, to hack remotely a target device for monitoring of activities of kids' phone or else one, like messages, calls, social media apps, locations and more.