Though it is ethically and legally wrong to read someone's text messages without their consent, it actually depends on who that 'someone' is. Lately, there has been a lot of debate on the legal status of parents monitoring their children's phones. In the digital and media-saturated era that we are living in, it has become quite impossible to keep our kids away from gadgets and technology. In fact, it becomes a necessity for them at times, when they need to communicate with their fellows for schoolwork, assignments, and events. However, there is an undeniable potential online danger out there. Given the scenario, is it illegal for a parent to look through your phone? No. It is absolutely legal as long as the kid is underage. That's why legal authorities and police keep urging people to keep a check on their kids' devices in order to avoid any mishap. So, parents gotta do what they gotta do for the sake of their children's safety, right?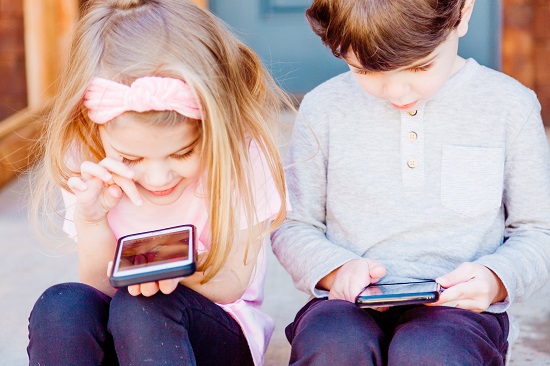 In this article, we will describe a significant method for parents to read their children's text messages without them knowing.
Is It Illegal for Parents to Read Text Messages? NO!
While explaining it further, let me tell you that if you are a parent, you have to have a balance between letting your child using his or her smartphone independently and keeping parental supervision at the same time. I know it's hard, but it's critical. Owing to digital illiteracy, some parents might be unaware of the potential hazards of digital connectivity. Here a few instances for your convenience:
1.

Sexting

Sexting is one of the common problems found in underage children using smartphones without parental control. According to a USC study, a huge number of middle schoolers (age 12) were found to be involved in sexting by either sending a sext or receiving one. Since these facts are quite alarming, parental monitoring of children's text messages becomes an utter necessity.
2.

Online Child Predator

Unknowingly, the internet can be an extremely dangerous place for kids. Nowadays, many predators tend to trap innocent kids online and use them for immoral interests. Some reports show that after traping the child, these predators tend to take the conversation in more private modes like text messages. So they can start sexting and send and ask for inappropriate pictures. This can lead to serious outcomes for both parents and child which makes it obvious why parents should check their child's phone.
3.

Cyberbullying

Cyberbullying is basically harassing, embarrassing, targeting, or humiliating someone on a digital platform. Someone can put something inappropriate about your kid on the internet, and it can be a hurtful post, an inappropriate picture/video, a mean comment, or threatening messages. Cyberbullying can take a huge emotional toll on your kid, disturb his mental and physical health, and take away his interest in life.
4.

Other dangerous or illegal activities

Those children who lack parental monitoring are more likely to end up in criminal and illegal activities. Underage kids are not mature enough to decide what is right and what is wrong. Proper parental supervision and guidance can prevent them from destroying their childhood.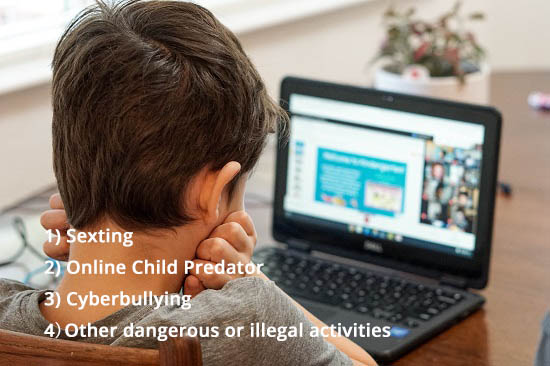 So, now you know that it is okay for parents to read texts. Most likely your kids will get finicky or mad if you directly ask them for their phone. But don't worry! We are going to tell you an undetectable way of sneaking into your children's text messages. Let's find out!
How to Read Your Kid's Text Messages Without Them Knowing?
KidsGuard Pro for Android is a software that enables you to monitor your children's text messages without them knowing at all. You can check all messages, sender information, and time of each message. However, it is not merely a text message monitoring software. I fact, it offers you access to your kids' call log, files, photos, videos, browsing history, social media apps, location tracking, and much more.  You can save the data on your computer and keep supervising your children's phone activities remotely. Even if you are working in another city or country, KidsGuard Pro for Android is an ultimate way of parental monitoring.
Steps of Reading Your Kid's Text Messages with KidsGuard Pro
You must be wondering how to access this amazing software. We are not going to test your patience. Here we are going to unfold the whole procedure step by step.
Step 1. Sign up for a new account by clicking on the "Sign Up" option on the website, and then pick up a pricing plan. Now you can access all the monitoring services of KidsGuard Pro.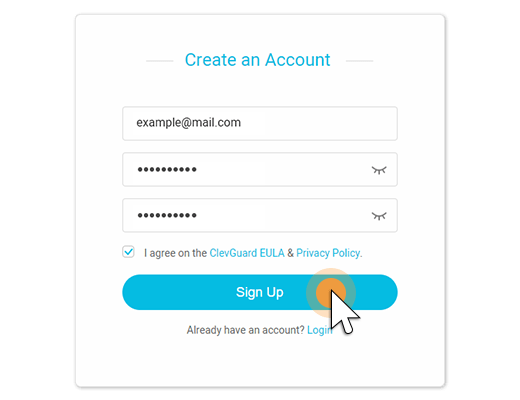 Step 2. Now comes the point where you need physical access to your kid's phone as you would need to download the KidsGuard Pro app on the target device. (You can do by tricking your kid into some home chore etc.) Once you are done setup by following app instructions, navigate to the 'My Products and Orders Management' page and click on "Verify Setup".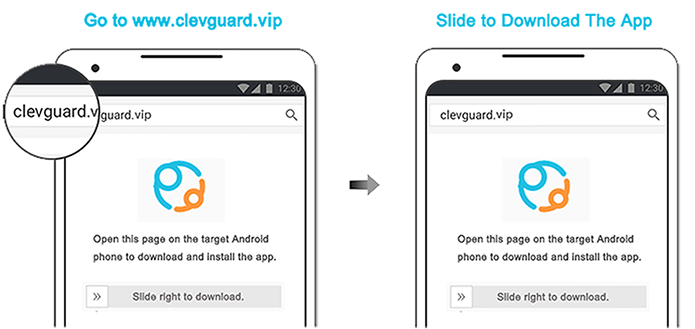 Step 3. After that, it will redirect you to the dashboard. It may take some time in syncing the data for the first time. On the dashboard, you have access to all the data on your kid's phone. On the left of the dashboard, you can see "Phone Files", and then select "Messages". Here you can monitor your Kid's text messages easily and clearly.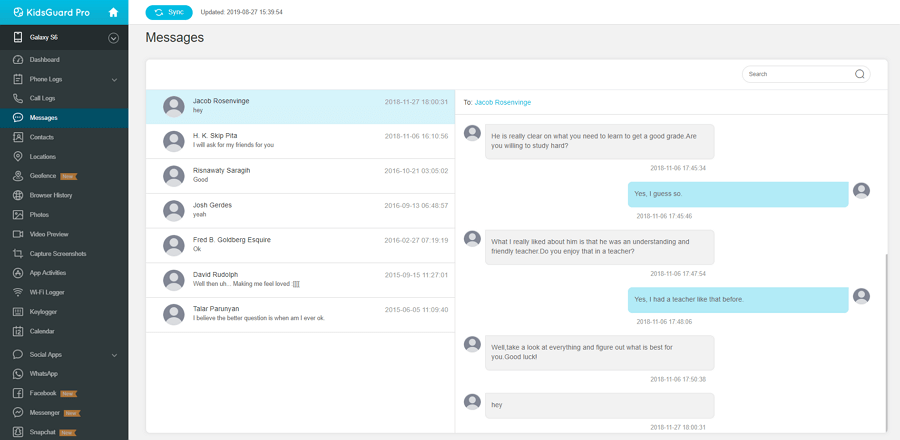 Isn't this ANDROID PARENTAL CONTROL tool amazing? Very simple to use, yet 100% undetectable.
You can read your kid's messages, keep a check on their logs, and ultimately protect them no matter how far you are. One really fascinating thing is the affordability of this tool. Moreover, it ensures data protection, privacy, and genuine customer support. Since it also allows multiple language support, so no matter where you are in the world, you can easily use this KidsGuard Pro Android monitoring software.
Related Read: How Can I Monitor my Child's Text Messages on iPhone
Conclusion
You cannot deprive your children of the benefits that technology offers, but you can surely supervise them for the sake of their safety. That's why KidsGuard Pro Android monitoring software is a simple fix to parents' worries. It's easily accessible, undetectable, and affordable. What else one could ask for in a parental monitoring software!
1. Is it okay for parents to read texts?
As a parent, you have to have a balance between letting your child using his or her smartphone independently and keeping parental supervision at the same time. Owing to digital illiteracy, the hazard of digital connectivity is everywhere. In a word, if you read your children's texts out of protection. It's a 100% yes.
2. Is there an app for parents to read texts?
KidsGuard Pro is the best parental control monitoring app for both phones and tablets, which allows parents to monitor their kids' text messages, call logs, app activities, locations and more.