Have you ever received a call on your phone from someone you don't know? If yes, that's an unknown number/caller. It happens when your mobile cannot determine who is calling you against your contact directory. It is crucial to block unknown callers as they are intrusive and annoying.
Moreover, scammers try to obtain your personal information and keep wasting your time with unsolicited calls. This article will explain all the important steps you must follow on iOS & Android to block unknown callers easily. If you want to eliminate these pesky callers, keep reading till the end. We will introduce how to block unkown callers.
Table of Contents
How to Block Unknown Callers on Mobile Phones
Both iPhone and Android users can block unknown callers on their phones. Let's discuss a step-by-step guide for doing that.
How to Block Unknown Callers On iPhone
Step 1: Start the process by opening the Phone application on your required iPhone device.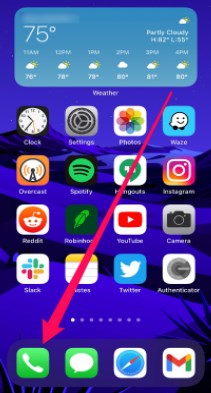 Step 2: A new window will appear from where you have to check your recent calls by tapping the 'Recent' button of the application window.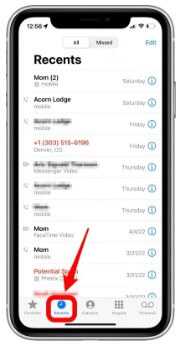 Step 3: After finding the required unknown number you want to block, click the "i" in front of the number.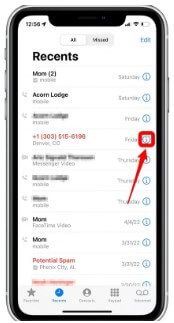 Step 4: A new window will open where all details of the content will be shown. Hit Block the Caller at the bottom of the screen after scrolling down.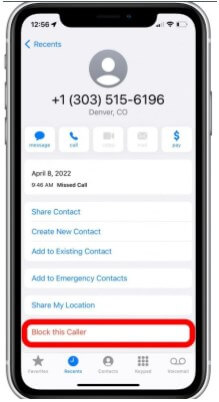 That's it; you won't be receiving any more calls or messages from that number.
How to Block Unknown Callers on Android
Step 1: Click on the Call icon on the bottom left of the screen. The location of this icon may change depending on the manufacturer of your device.

Step 2: After opening the caller app, tap the three-dot option in the top right corner of the application.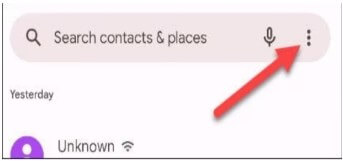 Step 3: A drop-down will appear; choose "Settings" from here.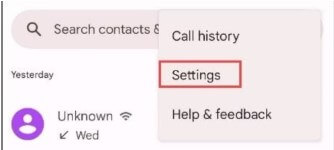 Step 4: Now, look for the 'Blocked Numbers' option and tap on it.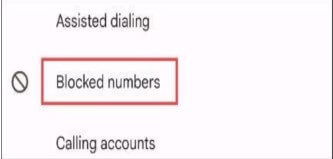 Step 5: It will show you all the blocked numbers. Just move the slider of 'block unknown/private numbers,' and it will block all future calls from such numbers. If you want to block any particular number, simply type it in the search bar or select it from the Recent section.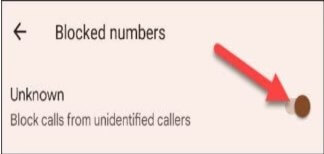 How to Block Unknown Callers With KidsGuard
Many people suffer from annoying and unwanted calls on Android and iOS devices. Although both OS offer call-blocking options, they might not do what you want. In that scenario, KidsGuard can come to your rescue and let you block unknown callers.
You can track your kids directly from your device and check if they receive scam calls. Protecting them becomes easier with the KidsGuard app as you're always aware of who's contacting them.
KidsGuard has the perfect mix of features and tools, allowing parents to check on their children for their protection. Let's discuss all of them in detail here.
Call Filter
We receive many calls, and some of them are spam or scam. Scammers are always hunting for easy prey, and children can be vulnerable. Parents can use KidsGuard's Call Filter feature to block risky calls that might harm their children.
You can find all information about calls under Phone Files on the dashboard. You can see all the information here, such as the contact, time stamp, and conversation.
Web Block
Children are fond of games and entertainment websites. They spend most of their time online playing games or visiting fun websites. Therefore, parents must ensure that their children only access safe websites and games free of any nudity, violence, etc.
Web Block allows you to block a website from the child's access so that they can see better content on their device.
App Block
Kids today take no time to download and use the latest apps. They are addictive, and your children cannot escape them easily. To counter this, KidsGuard provides an App Block feature, which lets you monitor your kids' usage of different apps. You can easily block unwanted apps with this feature anytime you like.
Lock or Capture Screen
This is one of the best and most powerful features of KidsGuard. It lets you capture the screen of your kid's device without informing them so that you can see what they're doing. Watching your children like this is essential to prevent them from following any harmful content. Moreover, you can also lock the screen whenever you feel the kids need a break. It forces kids to spend time away from the screen in other activities, like exercising, reading, etc.
Realtime GPS
When kids are out & about, parents are constantly worried about their location and safety. KidsGuard resolves this problem through Realtime GPS, which lets you locate your kids in real-time. You can also view their location history and receive instant alerts whenever they enter or leave the geofence.
Activity Report
KidsGuard provides an elaborate dashboard with detailed daily, weekly, and monthly reports of your child's activities. By analyzing this detailed data, you can clearly understand what your child is doing online and how you can control it effectively.
Completely Invisible
One of the most important things while using a monitoring app is to stay invisible on the target device. KidGuard is undetectable on the kid's device, so there is no way for them to find out. As a result, parents can keep their children safe without them knowing anything about it.
Data Conservation
The data from the target device is transferred automatically to your main account once you're connected. KidsGuard ensures complete privacy and security of your data so it won't be lost. Moreover, you only need a few gigabytes to monitor the kid's phone.
Here's how to use KidsGuard to monitor your kid's device and block unknown callers effectively.
Step 1: The very first step is to download the app on your phone from Google's Play Store or Apple's App Store.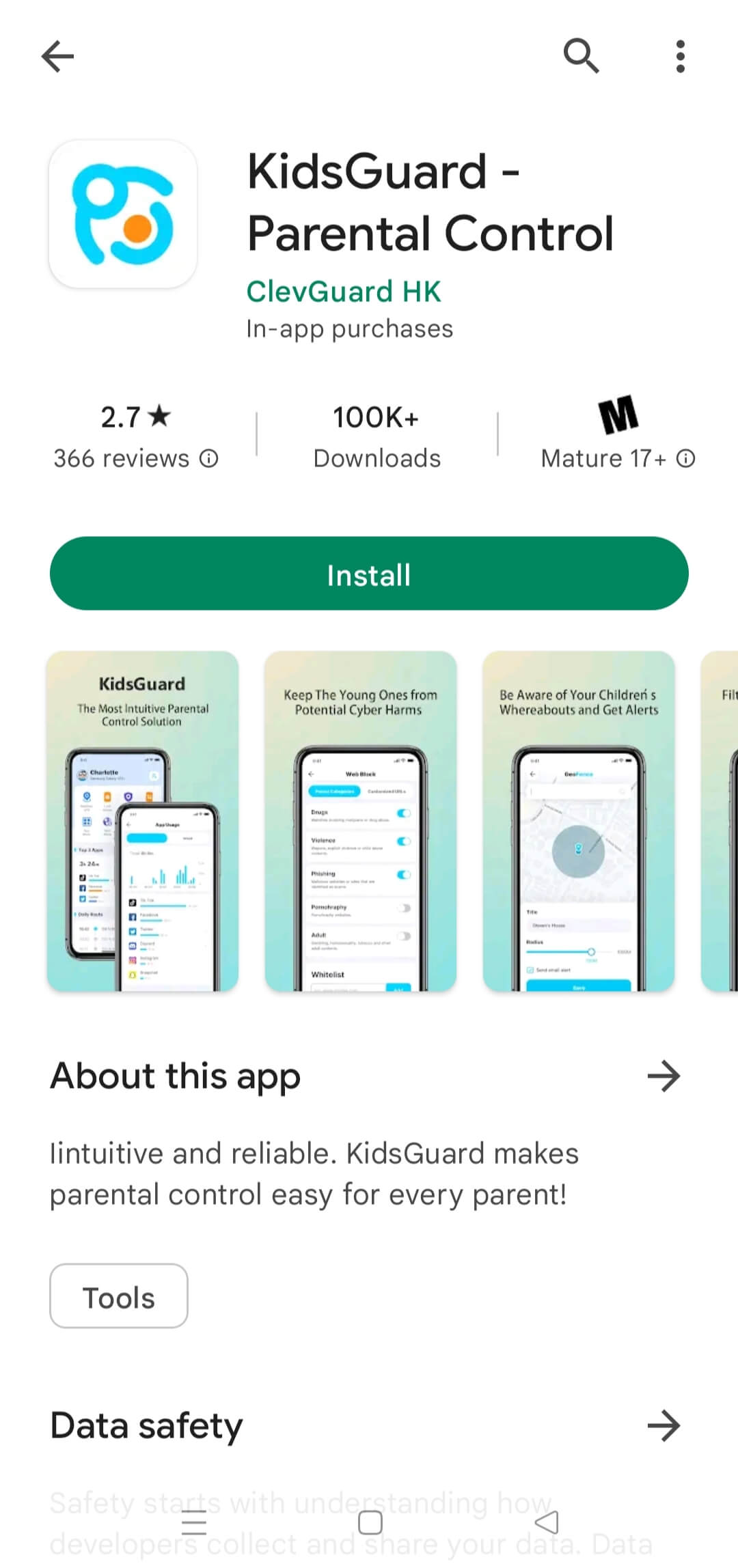 Step 2: After opening the app, you'll see the initial screen where accurate credentials are required. Enter them to register your account and log in.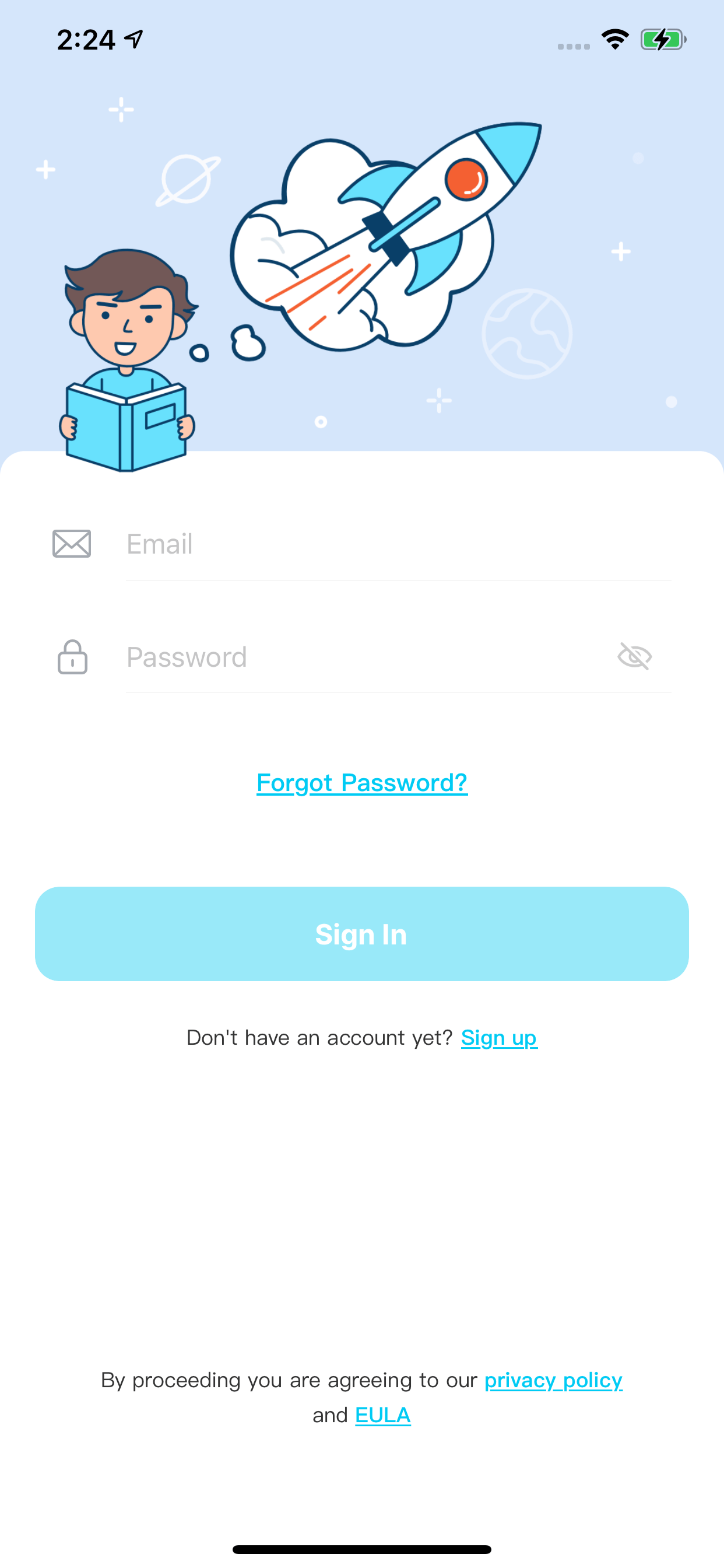 Step 3: After installing the app on the main device, install the KidsGuard app on your kid's device.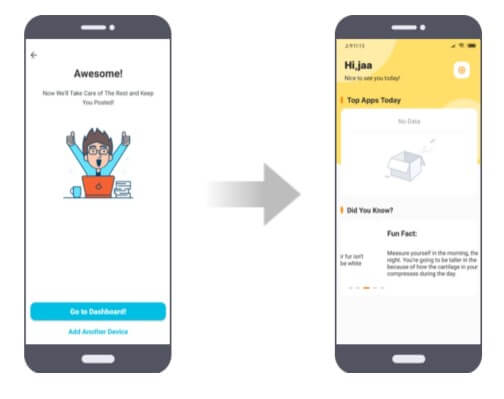 Step 4: Once you have installed the app on the kid's device, connect it to the main device. You can now monitor the activities on the target phone right from your main phone. For call blocking, simply click on the 'Call Filter' option and protect your child from all unwanted calls. Now, your child will receive calls from your selected numbers added to the whitelist.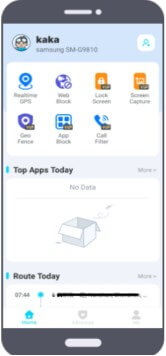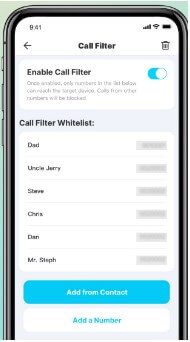 Conclusion
Unknown callers can be annoying and dangerous. They also take a toll on your mental health and try to steal your hard-earned money. Therefore, it is crucial to block them using the phone's built-in features or a quality third-party app like KidsGuard. Considering all the kids monitoring apps on the internet, KidsGuard stands out from the rest. It uses advanced undetectable technology without confusing the UI, allowing parents to monitor their kids easily. You can easily monitor and block the calls coming to your kid's phone. Set it up within minutes to block unknown numbers from your kid's phone.