Call details are very sensitive and important information for everyone. Nobody wants to share their personal call details with another person unless they have to. If you are a business owner, you'd never want to leak personal information of your company to someone else by your employees. Or you want to monitor their call information to keep track of them.
If you are a parent, you'd want to keep track of your children and be a better parent by keeping them away from any harmful phone calls. There are a number of reasons for you to want to get call details of any number, but if don't know how to get call details of any number then you need to read this article. With the help of this article, you will not only know how to get call details of any mobile number but also get the idea if it's really possible or not, is it legal for you or not. There is no need to think about it too much when you have a guideline to help.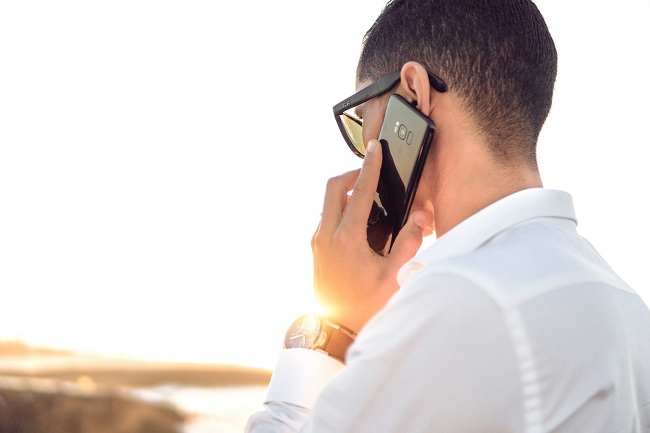 Discuss: Can It Be Possible And Legal to Get Call History of Any Number?
With the help of technology and other options that you can find around the market, it's really possible to get call history of any number. But you must follow some very cunning procedure in order to get it done. Actually it's totally an invasion of a person's privacy, when you try to view the call history of his/her phone number. Sometimes you would want to catch your partner, your friend, co-worker, your kids or someone else for a lie. Though it can be for various reasons, good or bad, you'd still don't want your close person to get into any kind of trouble. So maybe getting their call history can help you understand the situation.
All cell phone service providers maintain the records of incoming and outgoing call details. So getting the call history of a number means you are getting the document that contains those details. With the help of modern technology, it's possible to get those details on your own.
There are various ways to get call details of any number without the permission from the owner but it's strictly prohibited for any kind of illegal use. Yes, it's possible to get call history of any number from network provider and third party tools. Parents can use parental control software to monitor their kid's activity on cell phone. Parental monitoring is common for the purpose of parental monitoring for child's safety. But using any illegal methods to get call details of any number is never supported by any legal law.
How to Get Call Details of Any Child's Number
There are a lot of people who don't know how to get call details of any mobile number. This part will help you recognize some of the best call history tracking apps that can help you to protect your children. Here are 8 best call details tracking apps for you -
The easiest way to get call details of child's number is by using KidsGuard Pro parental monitoring app. If you are a parent and you don't know how to get call details of any number then KidsGuard Pro can be a lifesaver for you. It's the one stop solution for you to know how to get call details of any mobile number. All the incoming or outgoing details of any contacts can be checked with date stamps. The duration of call history is also displayed there. What's more, it can also monitor your kid's all kind cell phone activity, track the real time location of your kid's phone, let's you view app details and activities, browsing history, keystrokes and also provide screenshots of your kid's phone.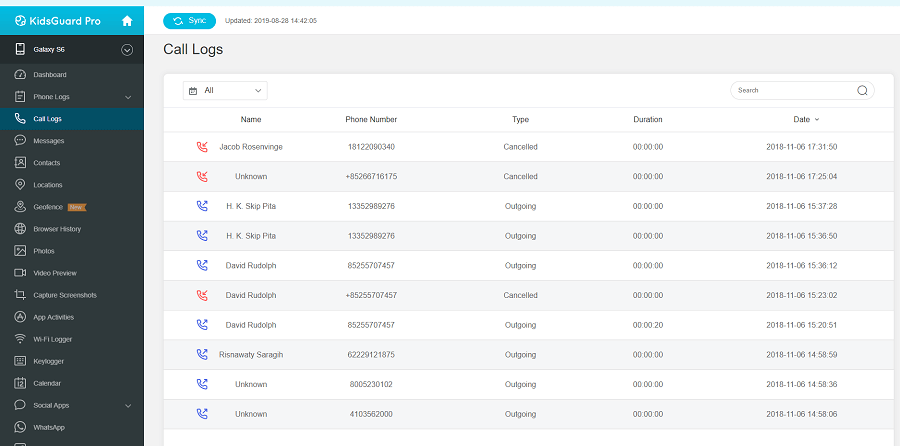 Pros:
Its very user friendly for getting call details of your kid's number.

It works with full secrecy and runs in the background after installation for getting the call details.

It can get all the incoming and outgoing details of contacts.

It can even get the social media's call history like WhatstApp, WeChat, Viber, Kik, LINE.

It will allow you to monitor almost everything of your kid's phone especially call details.
Cons:
This app is not totally free. You have to get a license first.
Link: https://www.clevguard.com/android-parental-control/
2. XnSpy
XnSpy is an amazing phone monitoring app that can monitor almost everything on your child's phone. It can provide all kinds of call history, web browsing history and app activities on your child's phone. You can use this tool to check the call details of your kid's phone and know who they are talking to. Also, monitoring your kid's phone will be easy with XnSpy.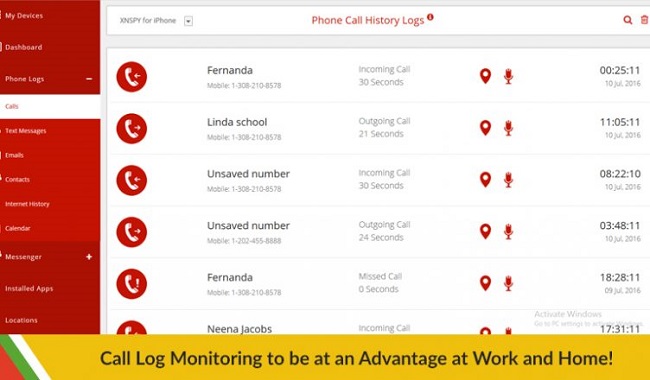 Pros:
It has various helpful features.

It's easy to use and comfortable.
Cons:
It drains too much battery power.
3. Spyzie
Spyzie is a very well-known and user friendly call monitoring app for parents. It has advanced features and it's almost undetectable. Spyzie has a good reputation of getting the call details of the target device and also monitor it remotely.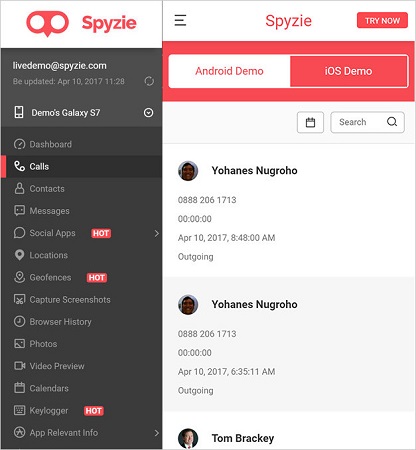 Pros:
It can track kid's phone remotely.

It doesn't require any root or jailbreaking.

It has user friendly and effective user interface.
Cons:
Location tracking doesn't work on iPhone devices.

Deleted data can't be tracked.
4. StealthGenie
StealthGenie is a great app that can help you monitor all kinds of activities on Android, iPhone and Blackberry devices. It can help you to view messages, call logs, emails, social media activity, track GPS location, remotely monitor phone and block any call.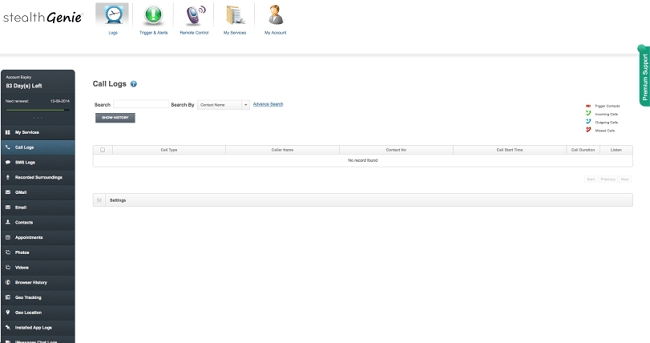 Pros:
Great features with low price.
Cons:
It doesn't comply with legal rules of monitoring.

Uses too much internet data and battery power.
5. Highster Mobile
Highster Mobile has some great features that you won't see in other call details checking apps. It has GPS tracking system that tracks exact location of your child's device. It can allow you to view the call logs, access media player files, browsing history etc. and more.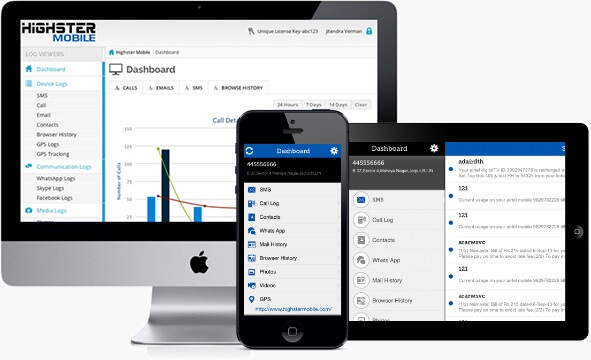 Pros:
Its lifetime cost is comparatively low.

Simple installation process.

No need to jailbreak your iPhone.
Cons:
It can't block unwanted calls.
6. mSpy
If you talk about a very popular parental control app, then mSpy comes out as a topper. It has amazing features with call details tracking and it doesn't need your iPhone to be jailbroken. It has Geo-fencing feature to create safe zones for your kids. It has keylogging feature, app and web history access and good customer service.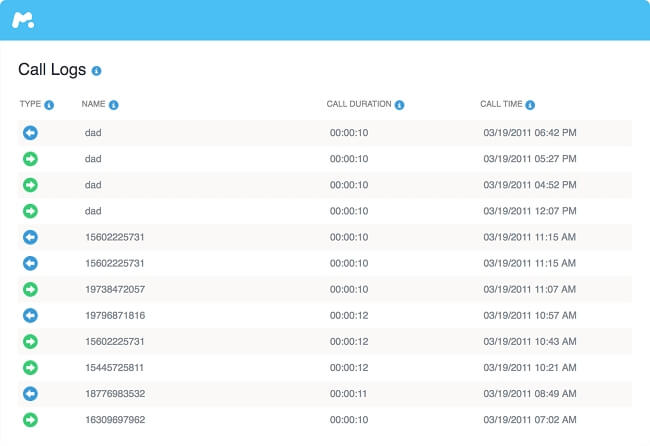 Pros:
No jailbreaking required.

Advanced features.
Cons:
It has comparatively expensive price.
7. FlexySPY
FlexySPY is one of the most powerful monitoring app that works on mobile, tablet and computers. It can monitor calls, media files, browsing history, apps and almost everything on your target device. It can be an awesome call details checking app for parents.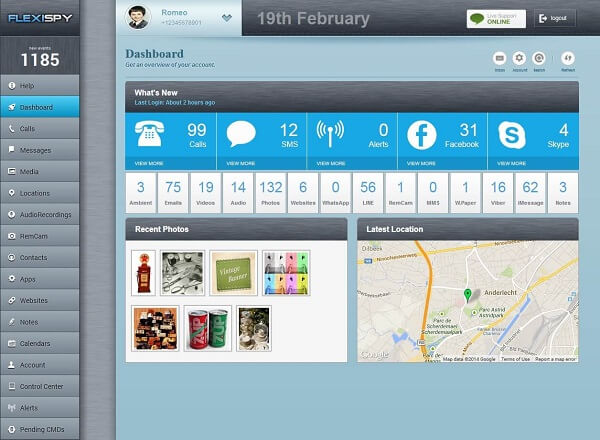 Pros:
It can monitor everything that happens on the target device.

Easy installation with effective result.

It can be used for both parental control and employee monitoring.
Cons:
It can't block phone numbers.
8. MobiStealth
MobiStealth has a wide range of call monitoring features offering differently in 3 packages. It will allow you to access chat messages, app list, web browsing history, location tracking, emails, media files etc. Call details checking is another great feature that is offered by MobiStealth.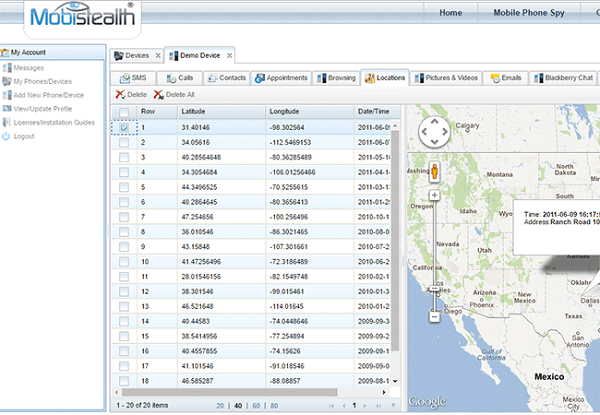 Pros:
Various features in low price.

It has advanced features including keylogger, chat messenger monitoring, social media monitoring etc.
Cons:
It can't block website and phone calls.

App downloading and installation process may face some issues.
Conclusion
You now know all the important fact on how to get call details of any number. It's important to know the legal issues for knowing someone's call details. So don't use this method illegally at all. As a parent, this can be a great help for you to monitor your kid's phone. The list of these 8 apps not only clears your confusion on how to get call details of any mobile number but also gives you a chance at being a better parent. You can choose any of these apps but KidsGuard Pro is definitely the best one among them. It's one of the best parental control software available on the internet so you can start using it without any doubt.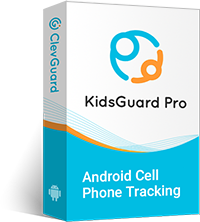 Features
Track the real time location and view location history

Check all incoming and outgoing calls & SMS

Monitor app activities and know which app is frequently used.

Remotely access the files on kid's phone, like contacts, notes, photos, keylogger, etc.