The call history of a mobile phone is a directory that stores all the incoming, outgoing and even the missed call details with time, date, duration and the name of the caller. Whether as parent, spouse, or employer, there are reasons if you want to monitor the call logs of a target phone. But they can't find the right way to do that. Some people suggest hiring a senior hacker, or using advanced hacking techniques. But it's all too technical. In fact, there are some third-party apps that can easily monitor target devices with the lowest cost and zero technical knowladge Here introduced the ways to check Android's call history online.
Part 1: How to Check My Android Device's Call History
It's really easy to check my Android phone's call history, and there are usually two ways to do it. You can view past call logs directly from an Android phone or through a carrier's service. Now, let's explore how to realize it with the 2 ways.
Way 1: Check My Call History on Android from Device Directly
If you are searching a way to check the call log on my own Android phone, then the process is pretty easy. Here, just follow the steps below to access them.
Step 1: Unlock your Android mobile and tap on the Phone App.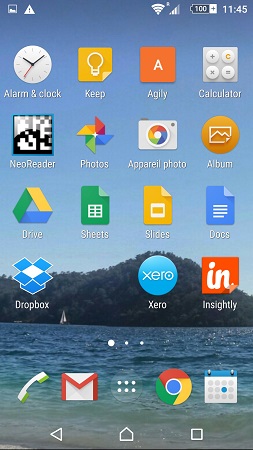 Step 2: Then, tap on "Recent" icon, it will be at the top.
Step 3: Here, you will find all the outgoing, incoming and missed calls made from or to your mobile.
Step 4: You can click on any specific call to view additional details.
It is really very easy to check the call history on my own Android but if you want to do the same on someone else's Android then its completely different. But don't worry, part 2 has already give you the answer.
Way 2: Check My Android Device's Call History via Carrier
I'm sure you already know how to check own call history on Android phone, which is also very simple to achieve. In addition to the above method, we can also view past call log through network provider. Let's look at how to do and here just take Verizon for example.
Log into your account at first.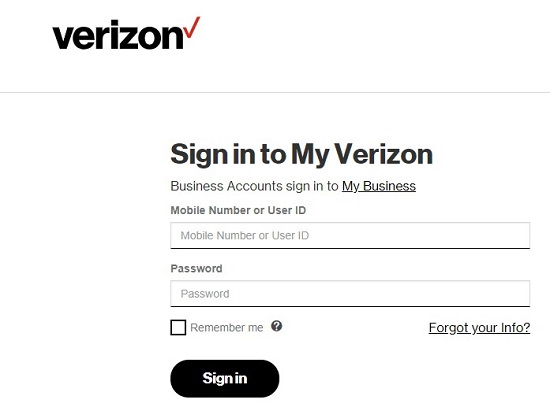 If you don't have an account, then you should register with your number.

You can then choose a time period to display your call history by clicking the call history tab.

Then the details of outbound or incoming calls will show to you.
Part 2: How to Check Other's Call Log on Android Remotely
Checking your Android phone's call history is very easy, and the necessary information are discussed above. But if you want to view the call history of another Android user, then it will be difficult and the procedure will be a bit different.
As I mentioned at the beginning of this article, monitoring the phone call records of other people can be done by hiring hackers or seeking a highly specialized technology. However an professional app can easily achieve the purpose and does not require technical expertise. The best app to get the call history of another Android device is KidsGuard Pro and its working procedure is great. It's simple but effective. You will be able to get the call log history Android device with just 3 steps.
Step 1: In order to get call log history of Android, you need to get access to the target device and install the program, and even before that you need to create an account by clicking Try It Now at below. Then you need to provide the necessary details to complete the registration.
Step 2: Unlock the target device and access www.clevguard.net. Download KidsGuard Pro Assistant. Then, you have to install the program and sign in with the account you created before. The app will get all the permissions automatically and the whole installation process will be finished within 5 minutes. After you finished the settings, then the app will be invisible on target device.

Step 3: After that you will be redirected to the web control panel. Here you will find all the collected data from the target device get stored. Now, it's time to sync your device. Then you will be able to check call detail from there.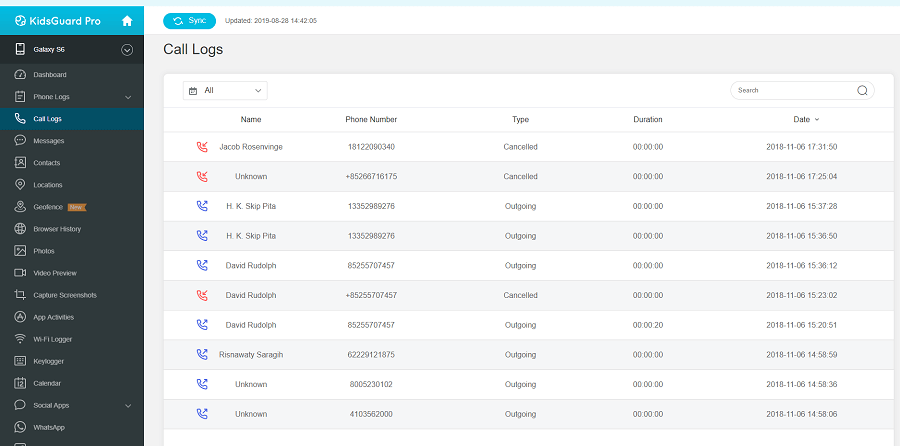 KidsGuard Pro provides one of the most effective and easiest access to the call history of another Android device. And it becames the most reliable app for the following reasons.
100% Undetectable: The app will be invisible after the finish of the installation.
Monitoring in real-time: The details of every outgoing, incoming or missed calls of the target phone can be synced to dashboard in real-time.
Excellent searching feature: You can search the certain phone number from the list.
Data exporting: You can even export all the call history to your computer.
Easy of use: The app can be installed within about 5 minutes.
KidsGuard Pro: Other Features for Monitoring
Now, you need to remember that KidsGuard Pro wasn't designed only to view the call history of Android devices. It is one of the best and effective mobile monitoring apps ever to be designed. It is packed with features that will help you to monitor other Android devices.
Here, take a peek into some of its other features.
KidsGuard Pro's real-time GPS tracking is just amazing and very accurate.

It can basically track all the activities on the target mobile device and you can also take screenshots if required.

This app is also capable of monitoring browser history tracking, photos, videos, calendar, notes and even keylogger is available.

You will be able to monitor texts from independent messaging apps like Kik, WeChat, QQ, WhatsApp, Line etc.

When the app is launched the app icon gets disappeared from the Home screen. It is one of the default features of the app, to stay anonymous.
Conclusion
As you can see viewing the call history on Android is very simple, you just need to stick to the mentioned procedure. But if you wish to check the call history on another Android device then you can use the same procedure but you have to access the device every time you wish to check it. And if your kid knows that you are checking it then the reliability of such call log gets very questionable. So, it is best to stick to a professional program like KidsGuard Pro. It provides a very simple but effective experience remotely.