In recent times, technology has become an integral part of child safety. With advancements in GPS and internet connectivity, we can now keep tabs on our children with much more ease and reliability. This has significantly eased the anxieties of parents, especially when children are away from home.
One such advancement is the child tracking device hidden in everyday objects. These devices are designed to be inconspicuous and blend seamlessly with the child's environment, making it difficult for anyone to realize that a tracker is present.
Part 1: Is There a Tracking Device for My Child?
Yes, there are various child tracking devices hidden. A child tracking device hidden in everyday items is a small, technologically advanced gadget that uses GPS technology to track a child's location. These devices provide real-time location updates, geo-fencing features, and even emergency alert systems.
Some tracking devices are designed like ordinary objects such as watches, bracelets, or backpacks, making them less likely to draw attention. This discreet design ensures that the child does not feel monitored or intruded upon, thus fostering a sense of independence while still ensuring their safety.
1. The Importance of a Hidden Child Tracking Device
The importance of a child tracking device hidden in everyday objects cannot be overstated. For one, they offer peace of mind to parents, knowing they can locate their child at any time. This is particularly helpful for parents of children who walk or bike to school, participate in after-school activities, or frequently visit friends and family.
Additionally, these devices can be vital tools in emergency situations. In case a child goes missing, a hidden tracking device can provide valuable information to help law enforcement locate them quickly.
2. Factors to Consider When Choosing a Child GPS Tracker
When choosing a child GPS tracker, there are several factors to consider. First and foremost, the device should be discreet and comfortable for the child to wear or carry. It should not hinder the child's activities or draw attention.
Additionally, the device should have a long battery life and reliable connectivity. It should provide real-time location updates and have a user-friendly interface for parents to quickly understand and use. Lastly, the device should have a robust build quality to withstand the rough and tumble of a child's daily activities.
Part 2: Top Hidden Child Tracking Devices on the Market
Choosing the best child tracking device hidden from sight can be a daunting task, especially given the plethora of options available. To simplify your search, we've rounded up the top five hidden child tracking devices currently available on the market, each with its unique features and benefits.
1. AngelSense GPS Tracker
The AngelSense GPS Tracker is a top-of-the-line child tracking device hidden in a wearable design. It offers a host of features designed to ensure your child's safety, including real-time tracking, two-way voice calls, and an SOS button for emergencies. The device's geofence alert feature notifies you if your child leaves a predefined safe zone, such as school or home, ensuring you're always in the loop.
Price: $69.00 + $39.99/month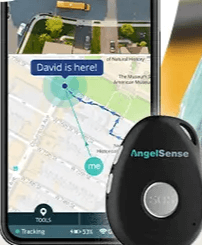 2. Jiobit Location Tracker
Next on our list is the Jiobit Location Tracker, a compact and lightweight device that provides precise location tracking. This device is designed to be durable and waterproof, making it an excellent choice for active children. It offers real-time tracking, geofencing, and a unique feature called "Follow Me" mode that keeps you updated on your child's location at all times.
Price: $149.99 + $8.99/month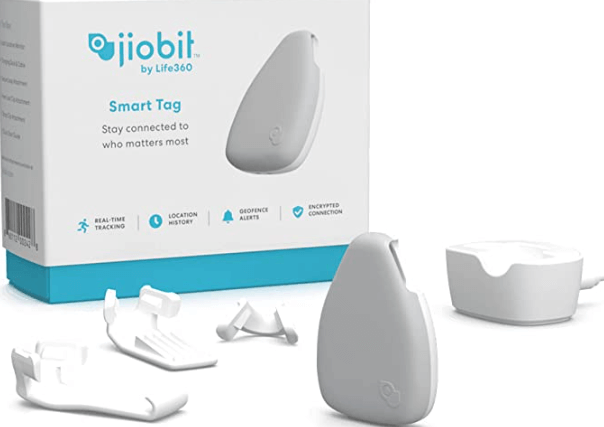 3. Amcrest AM-GL300
The Amcrest AM-GL300 is a versatile and powerful child tracking device hidden in a small, portable design. It offers real-time tracking, geofencing, and an impressive battery life of up to two weeks on a single charge. Its robust tracking features and extended battery life make it an ideal choice for parents who want to monitor their child's whereabouts without constantly worrying about recharging the device.
Price: $30 -- $45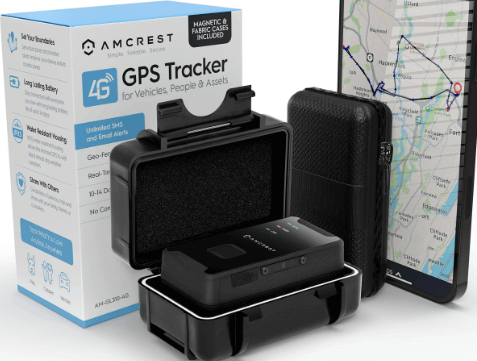 4. Apple AirTag
For those embedded in the Apple ecosystem, the Apple AirTag offers a seamless and integrated solution for tracking your child's belongings. This small, coin-sized device can be easily concealed in your child's backpack or pocket and tracked via the Find My app on your iPhone. While it may not offer as many dedicated child safety features and SOS button as other devices on this list, its simplicity and ease of use make it an attractive option.
Price: $29 or 4 for $99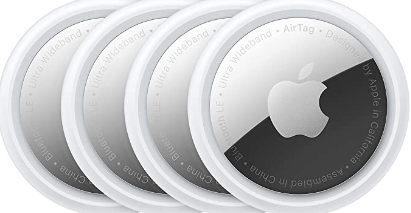 5. Invoxia Cellular GPS Tracker
Rounding out our top five is the Invoxia Cellular GPS Tracker. This device stands out with its long battery life, lasting up to four months on a single charge. It provides real-time tracking and geofencing alerts and includes an SOS button for emergencies. Additionally, the Invoxia Tracker comes with a companion app that offers detailed location history and allows you to set up custom alerts.
Price: $129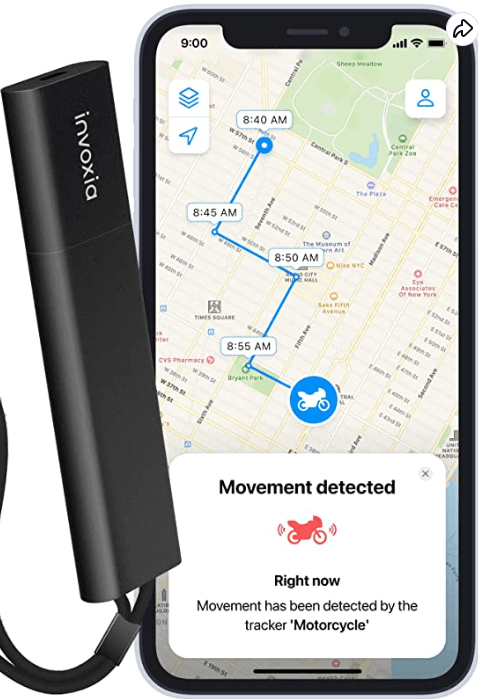 How to Use a Hidden Child Tracking Device Effectively
While owning a hidden child tracking device is a step in the right direction, it's important to know how to use it effectively. Ensure that the device is fully charged and has a stable internet connection before your child leaves the house. Regularly check the location updates and set up geo-fences around safe zones such as home, school, and a friend's house.
Part 3: The Best Alternative Way to A Child Tracking Device Hidden
If you're looking for a more comprehensive and secret solution to child safety, consider the KidsGuard Pro. This parental control app goes beyond the capabilities of a typical GPS tracker, offering features such as call and message monitoring, app usage tracking, and even remote control of the target device.
The software works in a 100% hidden way by downloading it on the targeted child's device, the app icon will disappear. And you can track your child's everything on your own device. KidsGuard Pro supports both Android and iOS devices.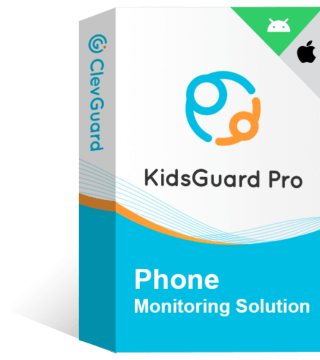 Key Features of KidsGuard Pro to Track Child's Device
Track real-time location of your children with detailed address, date and time shown. It also supports wi-fi location tracking.
With Geofence feature, you can create virtual fence on the map and once your child is crossed, you will recieve a notification.
Secretly track social apps on child's device such as Facebook, Instagram, Snapchat, WhatsApp, Discord, Tinder, YouTube, TikTok, etc.
connected.
Track child's contacts, messages, call logs, browser history, keylogger, app activities and more.
You can remote control your child's device, for example, record surround, record screen, capture screenshots to know everything on your child's phone.
How to Use the Hidden Child Tracking Software:
Step 1. Create your account first by sign up/in, then get a plan for the child tracking app.
Step 2. Download KidsGuard Pro from www.clevguard.net on the target child's Android device or from www.useapp.net on your computer to track child's iOS device. Then install it successfully.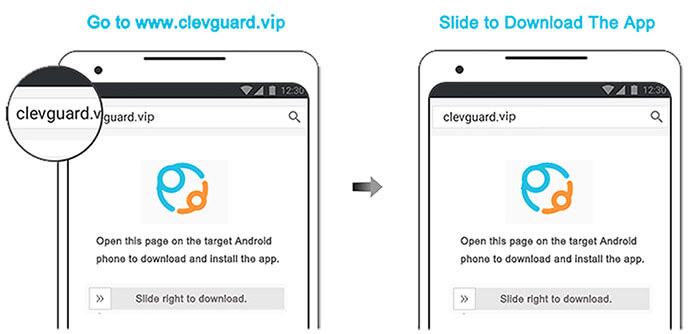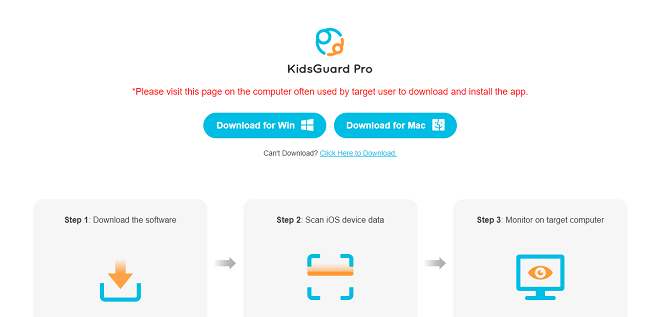 Step 3. On the web dashboard or the app dashboard on your smartphone, you can start track your child's phone activities now.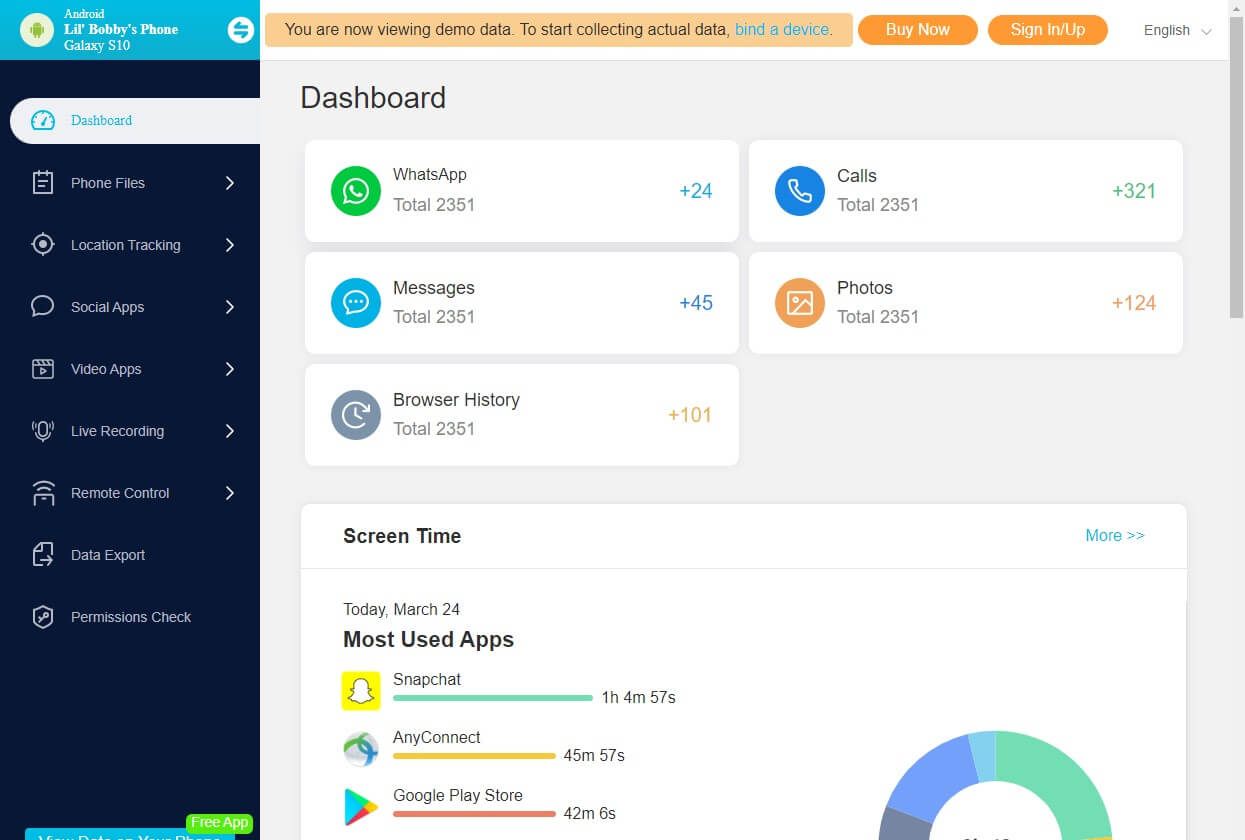 Final Thoughts
In conclusion, a child tracking device hidden in everyday objects can be a powerful tool for ensuring your child's safety. However, like any tool, it is most effective when used correctly and in conjunction with open communication and trust between you and your child. Remember, the goal is not to invade their privacy, but to keep them safe in a world that is increasingly unpredictable.