Question: Why is the location dating app popular?
Location-based dating app are the latest applications that add your location too and using the Artificial intelligence tools enables you to find someone near your location so that you can make your relationship even stronger and can have physical interaction instead of only online chat and call.
In this article, we will discuss some popular location-based dating apps and their security.
What Are the Popular Location-based Dating Apps of 2022 for Teens?
An online dating app was first introduced a few years ago and became an instant sensation due to its ability to connect individuals from all over the world. Dating applications have become even more crucial in today's world.
In the year 2022, the best teen dating apps are as follows:
1. Bumble
Bumble is a free location-based dating app. You look at profiles and swipe right if you're interested and left if you're not. You may also use a Super Swipe to let someone know you're interested in meeting them.
By enabling the "Spotlight" function, you can get your profile in front of more local singles for a nominal per-use cost. This means that for the next 30 minutes, anybody who logs in will see your profile as one of the first. It works on the same principle as Tinder.
Messages can be sent when two users make a "connection" by liking one another's profiles.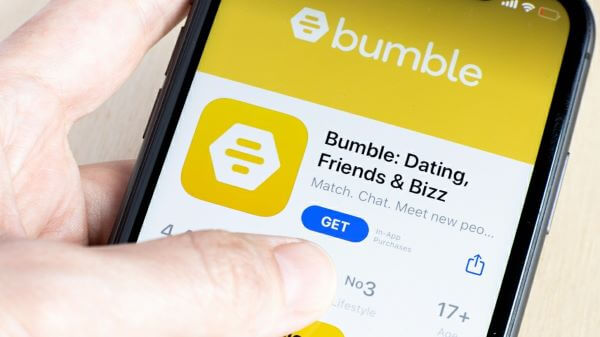 2. Happn
Happn is unlike any other dating app since it connects you with people you've met before. As long as you've crossed paths with them, you may converse with people from all walks of life. If they like you as well, you may start a dialogue with them.
Happn stands out amid the multitude of dating apps because of this notion. This may explain why happn was named an Editor's Choice app on the Google Play Store.
This is one of the greatest dating apps since it allows you to meet new individuals that you have just met.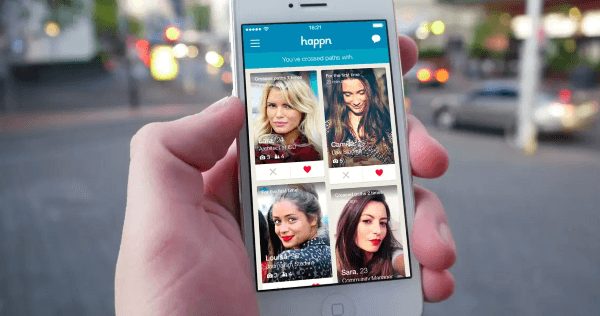 3. Hinge
Hinge isn't a brand-new app, but it is, at the time of this writing, the finest. Hinge allows you to construct a very extensive profile to generate some conversation starters.
You don't swipe left or right on Hinge; instead, you may "like" certain features of someone's profile, such as a photo, a conversation starter, and so on. This feature makes it great software for both adults and teenagers.
Hinge's purpose is to match you with someone and get you into a relationship, which is one of the things that sets them apart. Either that or a decent conversation with some friends your age.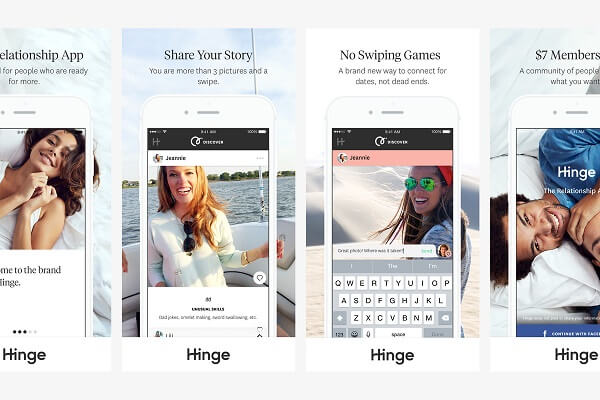 4. SKOUT
This adolescent dating app using location is no longer in beta and is a great way to meet new people in your area. To get a solid understanding of what's going on in the globe, users only need to discover folks nearby and even glance at the global feed.
Skout allows you to check who is streaming live (if they have the option enabled) and make your live broadcast for your friends to watch. The app is based on the notion of in-app cash, which must be utilized to access specific functions. The software also has built-in chat functionality, making it a good messaging tool for teenagers.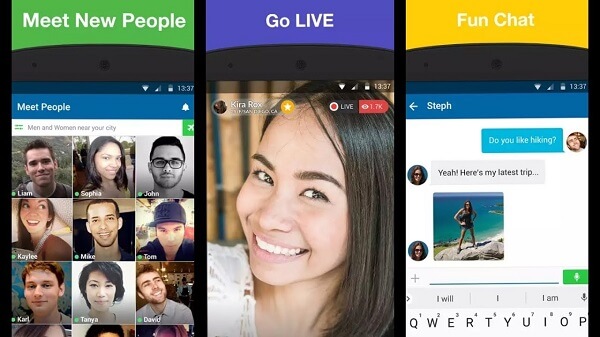 5. Coffee Meets Bagel (CMB)
It is a dating app for adults and teenagers who are looking for more than simply flings. CMB allows you to get to know someone better and report or un-match them if they are spamming you, inciting abuse, or just because you don't like them.
You'll meet individuals depending on your area, and the app will discover prospective matches for you each afternoon, or bagels as they're known in the app.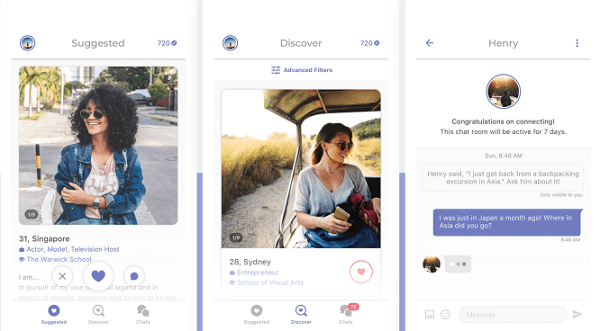 Are Location-based Dating Apps Safe for Kids?
Location dating apps are extremely dangerous for kids from every side. Scammers can trap the kids and these apps can be used for kidnapping purposes by calling kids at some nearest place for dating purposes and then kidnap them.
Wrong age and gender
Other than this, on these location-based dating apps, there are a lot of people who add their wrong age and gender just to make others fool and trap kids in sexual relations and then ask them for different gifts that kids provide them for the sake of love and affections.
Effect on studies
Kids are also diverted from studies and they spend more and more time finding people near them to have for hook up. This results in a great loss of kids from all sides either study, money and other activities.
Drinking
Using these apps, kids may find some people near them involved in drinking and other bad habits. Meeting them and spending time with them also attracts them to such things and kids get addicted to drinking and other drugs with time and it becomes difficult for parents to stop them.
Leaking of Photos and Videos
Meeting unknown people for the sake of dating physically may lead to the misuse of your privacy. While hooking up the person can make your videos or photos that in the future can be used against your kids to blackmail them and ask for anything they want and kids then unwillingly have to follow their instructions which can only lead them to take some big steps not good for them.
Should You Allow Your Kids to Use These Dating Apps?
Pros
Online dating by dating apps can be done at any place.
You feel comfortable while dating from home.
Finding people around you become easy.
Cons
People don't look in real exactly what they look in pictures.
Fake profiles hurt the feelings of people.
Related Read: Teen Dating Apps or Sites that Parents Need to Know
How old can kids use dating apps& why?
According to American Academy of Pediatrics, a girl at the age of 12 or a half-year-old, and a boy at the age of 13 or a half-year-old starts dating.
To dating, what we mean is a 12 - 13 years old child starts feeling happy in the company of someone special, he starts admiring the opposite gender, and wants to spend time with him/her.
Which dating apps are unsafe for kids & why?
Dating apps of any kind are unsafe for kids but we talk about the most important one, dating apps using location are more dangerous than the other apps.
What Can Parents Do to Protect Their Kid's from the Danger of Dating Apps?
Parents are the true guardians for their kids and they are always very conscious about their kids. We understand that some people might feel that it is jeopardizing your child's privacy when using a monitoring app, but when it comes to their security, nothing else matters the most.
So, here we must recommend to those parents the safety of kids Here are a few things for parents to understand that how they can protect their kids from location-based dating apps.
1. Inactivate their location on dating apps
Parents can easily access their kid's phones anytime they want. So, the most common thing parents can do is the un-activation of location on dating apps so that no one can track their kids and find their location online using these apps.
2. Monitor their phone activities with KidsGuard Pro for Android
KidsGuard Pro for Android is a reliable application that can be trusted for kids' security. KidsGuard Pro for Android can be used for monitoring kids' activities online on their Android devices.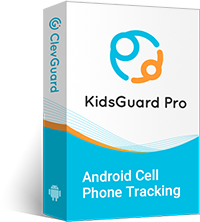 KidsGuard Pro for Android Features
Track cell phone location in real time and view location history
Check all incoming and outgoing calls & SMS
Spy on social media apps like WhatsApp, Instagram, Snapchat, Facebook, Viber, WeChat and more
Remotely access the files on the target phone, like contacts, photos, call logs, etc.
GPS tracking
KidsGuard Pro for Android enables parents to watch their kid's GPS location whenever they want. Parents can watch their real-time location and also get facilitated with the geofencing feature without any trouble.
Monitor Social Media Applications
Using KidsGuard Pro for Android, parents can also watch all the chats, photos, and videos that are shared on their kid's device using social media applications.
Check browser histroy
This feture will enable parents to view what websites that kids searched for. It may include dating websites too.
Know more about teen dating apps
Parents should be well aware of new technologies as the technologies are so advanced that kids can easily use applications secretly and parents can't find the applications on their phones.
So parents must know about the risks of dating apps. KidsGuard Pro for Android is the solution to find the hidden apps and websites that are being searched by kids on their Android phones.
NOTE:
Simply click Monitor Now button below to sign up a kidsGuard Pro account and choose a suiatble plan which fits your needs. Follow the instruction to finish installation. Then you can start to monitor your kid's device.
Final Thoughts
In this application, we have discussed what are location-based dating apps and their uses with some of their important pros and cons. We also discussed their effects on our kid's life overall. Then we discussed how we can save our kids from such bad things. KidsGuard Pro for Android is found to be the best solution for this keeping its features in mind.