Whether it's someone in danger or people going missing or being attacked in the street - there are real risks that we face every day, every time in modern society.
There can be worries about kids running into predators at school or out on their own when they could get lost and need rescuing. In these instances, we have different solutions giving you peace of mind by letting you know where they are at all times.
Here are the three most effective ways to track a person's location.
To get details about these simple tricks, stay connected with us through the end of the article.
Method 1. Using Phone Tracking Apps
A location tracking App is the most efficient way to track a cell phone location without their knowledge. It gives you information on people by spying on texts messages, call history, social media apps, internet browsing history, and much more.
KidsGuard Pro for Android gives you the exact location of the target phone. You can find out where your kids or loved ones are within seconds when they are out of sight. You will know for sure if they are at work or school and even get an accurate address.
What is KidsGuard Pro?
KidsGuard Pro for Android is one of the best location tracking apps for Android phone users. It is the real-time location tracker App.
With this App, you can get instant information about location whereabouts in real-time of your loved ones.
It is a powerful phone location tracking and activity monitoring app that helps you locate the whereabouts of your loved ones and let you have them under watch full eyes.
It lets you take control of the users' data by accessing contacts, call logs, texts, photos, and videos. With the help of KidsGuard Pro's remote-control function, you can perform all sorts of stealthy operations.
You can even get a timeline of all browser history on the desired device without letting them know.
How to use KidsGuard Pro for Android?
KidsGuard Pro keeps track of the target phone and uploads its data to your online account in real-time.
You simply enter your login credentials in the browser and are taken to an online control panel where you can view all of the collected data as well as more information on how it was gathered. This online panel works with any device that has a browser while on a network.
Step 1. Sign Up
Click Monitor Now button below and skip to KidsGuard Pro's website. The first step is to register a valid account for KidsGuard Pro and choose a subscription plan.
Step 2. Download and Install the app
To proceed, you will need to download and install the KidsGuard Pro app onto the computer of the target user. Use your credential details for signing up.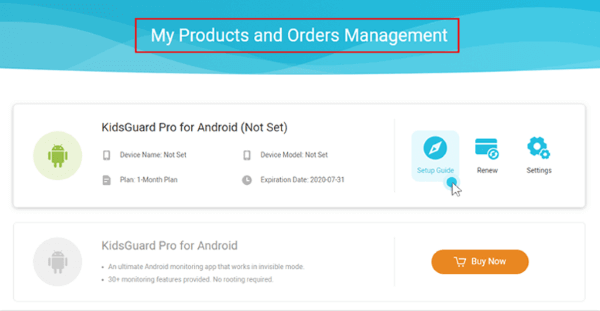 Step 3. Start Monitoring
Once you have completed the process, you will start monitoring the target user's activities on their phone. This app will display more than 20 files including texts, videos, photos, social media applications, browsing history, etc.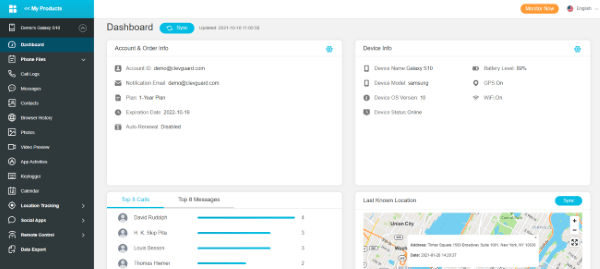 Other features of KidsGuard Pro
Here are some other prominent features of KidsGuard Pro.
Monitor social media apps
With KidsGuard pro, you can monitor more than thirty applications on any android phone including Instagram, Facebook, WhatsApp, Snapchat, SMS messages, and calls. It also can remotely track your kids without them knowing.
Check calls and text messages
KidsGuard Pro can let you know about all text messages either sent or received by the target user. Even you can also read the deleted ones.
With KidsGuard pro you can track all incoming and outgoing calls as well. You can get the slightest detail such as including the names, timestamps, and call duration.
Check internet browsing history
KidsGuard Pro helps you to monitor the websites visited by your children. KidsGuard Pro is a must-have for keeping your children safe from online dangers.
Method 2. Using GPS Tracking Tool
GPS tracking is a way of using satellites to track where something is. In the present day, GPS tracking uses GPS signals from satellites to pinpoint exactly where something is taking place.
GPS tracking tools provide information about the GPS-tagged object's exact location and where it can be found.
For example, you can use a GPS tracking device on vehicles so you have more knowledge regarding where your vehicle is at all times while still using it; or perhaps you may use a GPS tracking device on someone to track their location.
Geo Tracker is a GPS tracking app that people in the wilderness will find helpful. However, anyone who needs to track something can use this app as well. It will show you where you are on a map, track your speed, altitude, and vertical distance of ascents and descents.
Some other features of the app include support for Yandex Maps because we know that they may be superior to Google Maps based on individual users' devices, regions, and more.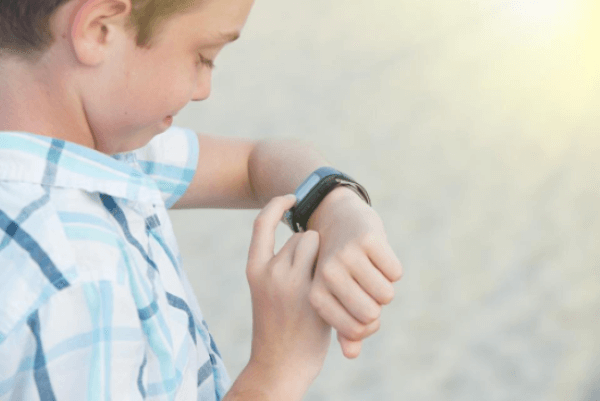 Method 3. Track Phone Location Using Reverse Phone Number Lookup Services
You can also track a person by phone number. Reverse phone lookup works best for individuals who want to conduct a quick web search for recent or past calls to or from a selected area code, region, or country.
Back in the day, reverse phone directories were published by telephone companies and were used mainly by the police and others who had access to these books that included businesses and residences but not unlisted numbers.
The internet made it easier for anyone to access this information over the Web faster than any other means available before, so easy as clicking on just one online link.
Check out websites that offer reverse phone lookup services. Go to the site and type in the number of the person you want to locate. Generally, you'll see someone's name, residential or business address, and a link to a map for driving directions. You also may be given options such as "more information" or "advanced search."
Select these paid options if you want more details such as unlisted or cell phone numbers along with other personal information about a person such as age, occupation, and possibly more depending on what the advanced search reveals.
The largest provider for reverse cellphone number lookup is Intelius Inc. They call the service "Cellphone Caller ID" and provide available information for each number that may include name and address, as well as unlisted, VoIP (voice over internet protocol), and business numbers for the phone user.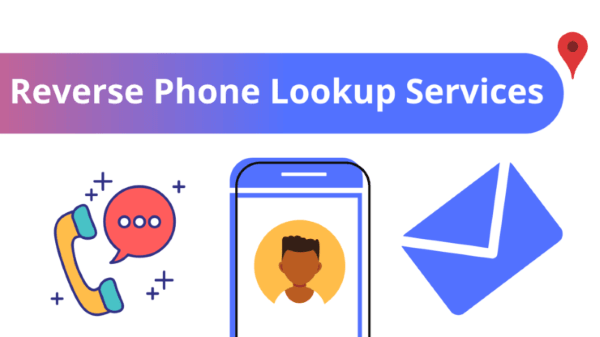 FAQs about Ways to Track a Person's Location
Q1. How can I find someone's location without them knowing?
Finding someone's location without them knowing is easier with KidsGuard Pro software. This app track GPS of the target user by working in stealth mode.
Q2. How to track someone on Google Maps?
If someone has shared their location with you, then you can track their location. Otherwise, it's not possible to track someone on Google map.
Q3. How to track an iPhone using the "Find My Phone" Service?
First of all, you can use another Apple device with the Find My iPhone app to track your missing one. Alternatively, you can log onto iCloud.com on a desktop computer, then tap Find My iPhone. Select the device that's gone astray.
Final Words
As you can see, monitoring somebody's location has many uses and is not limited to just the government or hackers in this day and age. If you want to ensure that your loved ones such as children or elderly parents are safe at all times, then using services like Google map and their phone numbers for tracking could help with keeping track of them.
Above all, people trust KidsGuard Pro a lot when it comes to monitoring their kids' use of their smartphones safely, so why not sign up for your free trial today?