Samsung tablets are popular among families because they are portable, convenient, and versatile. However, it's important to keep in mind that children can be exposed to inappropriate content or engage in excessive screen time. As a parent, you need to take steps to ensure that your child is using the tablet safely and responsibly.
Parental controls are settings that allow you to limit your child's access to certain apps, content, and features. Samsung tablets offer a range of parental controls that can be customized to fit your family's needs. By setting up parental controls, you can help your child stay safe and avoid any unwanted content. In this article, we will guide you through the process of Samsung tablet parental controls
Part 1: How Do I Put Parental Controls on a Samsung Tablet?
1. Use Kids Home Feature to Put Child Lock on Samsung Tablet
Kids Home feature creates a separate, kid-friendly environment on your tablet that only includes apps and content that are appropriate for children. Kids Home also allows you to set a PIN code to prevent your child from accessing other parts of the tablet.
Download Kids Home app from Google Play Store.
Swipe down from the top of the screen of the tab to open the Quick Settings panel.
Tap the Kids Home icon.

Follow the on-screen instructions to set up a PIN code and select the apps and content that you want to include in Kids Home.
NOTE:
Kids Home feature is only available for phones or tablets running Pie OS.
2. Use Google Family Link to Put Parental Control on Samsung Tablet
Google Family Link app allows you to monitor your child's screen time, set app limits, and approve or block app downloads. Family Link also allows you to set up a bedtime for your child's device and locate it if it gets lost.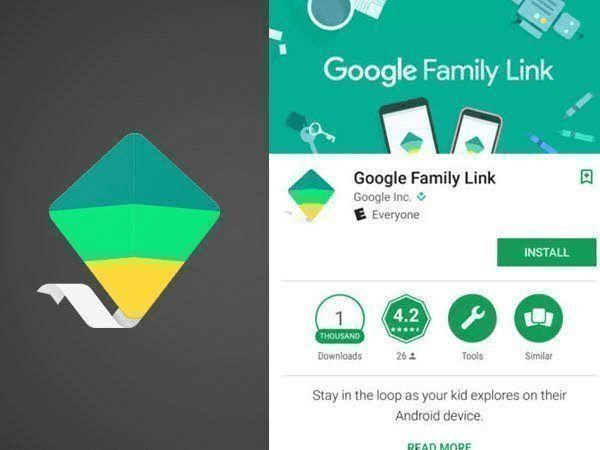 To set up parental control with Google Family Link, first you need to create a Samsung account for your kids:
Go to Setting and click on your Samsung account. Click Family > Add family member > Create child account.
Click on Next and agree the Child Privacy Disclosure to Parents. Then enter your credit card's security code and verify it.
Input your kids information and click on Create account. Verify the account.
After creating your children's account, you can use Google Family Link app to restrict your kids' app usage.
Go to Settings > Digital Wellbeing and parental controls > Parental controls > Get started.

Select Parent and tap on Get Family Link to open it.
Select your child's account and click Yes. Follow the onscreen instructions and you can put parental controls now.
3. Use Professional Parental Control App - KidsGuard Pro
If you want to keep an eye on your children's full online activity, then you could consider a parental control app. KidsGuard Pro, known for the best parental control app, is availale on Android&iOS. It supports all Android system versions and Android tablets such as Samsung, Huawei, etc.
KidsGuard Pro parental control app works by downloading it on your children's Samsung tablets and you can see their activities on your own cell phones or web portal. The app doesn't require you to jailbreak or root the targeted devices. And it's 100% safe, promising not sharing user's data.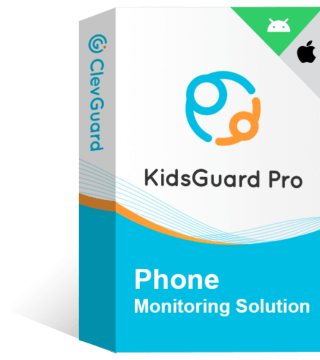 KidsGuard Pro: Best Parental Control App for Samsung Tablet
View contacts, messages, call logs, photos, videos, app activities, calendar, browser history and more.
Support keylogger monitoring to see everything your kids input on their device.
Track your kids location in real-time and check location history with detailed addresses, date and time shown.
Track social apps activities such as WhatsApp, Snapchat, Facebook, Instagram, Discord, YouTube, TikTok, etc.
You can remote control your children's Samsung tablets like photos-taking, screenshots, recording phone surrounding and recording calls.
How to Use KidsGuard Pro Parental Control App on Samsung Tablet:
Step 1. Register for a KidsGuard Pro account and get a purchase plan.
Step 2. Download and install KidsGuard Pro Assistant from www.clevguard.net on your children's Samsung tablet. Complete necessary setup settings.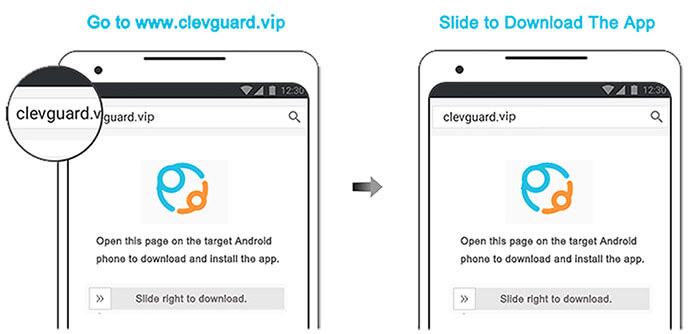 Step 3. Download KidsGuard Pro App on your own device to view your kids online activities on the dashboard or log into the web portal.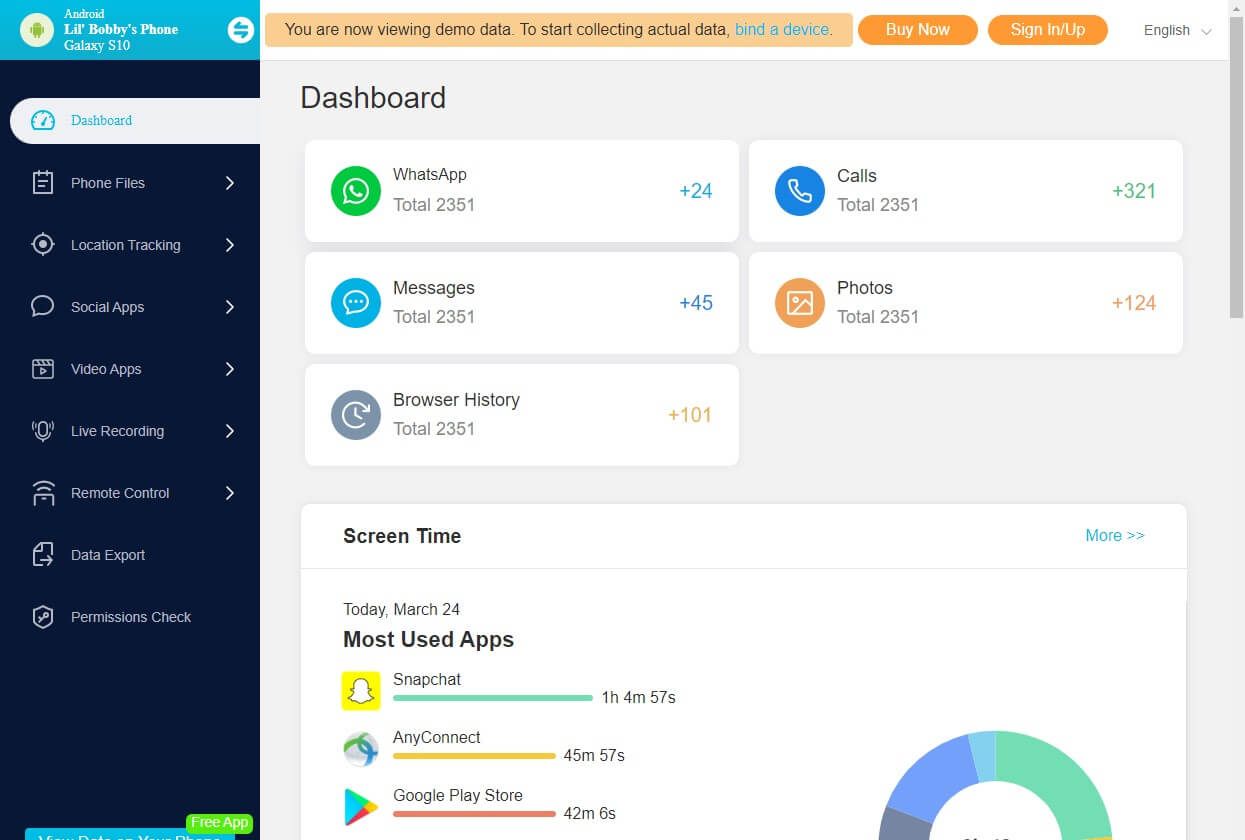 Part 2: Bonus Tips for Samsung Tablt Parental Controls
1. How to Limit Screen Time/Restrict Content on Samsung Tablets
Limiting your child's screen time or restricting content is an important part of ensuring that they are using the tablet responsibly. Here's how you can do it:
Go to Settings > Digital Wellbeing and Parental Controls > Parental Controls.
Enable the Parental Controls toggle.
Set up a PIN code and select the apps that you want to restrict.
Tap Set up parent/guardian controls to set up screen time limits.
Tap Content filters to select the types of content that you want to block.
2. Troubleshoot Common Issues with Samsung Tablet Parental Controls
If you encounter any issues while setting up parental controls on your Samsung tablet, here are some tips to help you troubleshoot:
Make sure you have the latest software update installed.
Check the app permissions to ensure that parental controls are enabled.
Restart your tablet and try again.
Contact Samsung support for further assistance.
Conclusion
Setting up parental controls on your Samsung tablet is a simple and effective way to ensure that your child is safe and responsible when using the device. By following the steps outlined in this guide, you can customize parental controls to fit your family's needs and help your child develop healthy screen habits.
Remember,if you want to put parental controls on Samsung tablets to see your children's full online activities, parental control apps such as KidsGuard Pro is your best choice.