Question: Why children need an emergency phone?
One of the most important tools that every child should have is an emergency phone. It is a device that can be used during an emergency to contact parents and other trusted adults to help.
One example of this is when children require medical care and aren't able to speak for themselves.
As a parent, you want to do everything to keep your child safe. This is why it is important to look for the emergency phone for kids. Here we will look at what the best phones are to keep your child safe.
Part 1. Our Pick List
Here is the list of our top picks. I have listed these emergency mobile phones based on its efficiency and users reviews. You can try any one of them.
1. Jitterbug
The Jitterbug phone for kids is made of durable materials and has a simplified interface that's easy to use, making it an ideal device for parents who want to give their children the best technological experience possible without compromising on safety.
Some people might think that it's not necessary to invest in this product because there are many other emergency apps and devices on the market.
But the jitterbug phone is different because it can be used even by children who cannot read or speak English and has no internet connection required.
The jitterbug is a mobile phone designed with the specific needs of children and seniors in mind.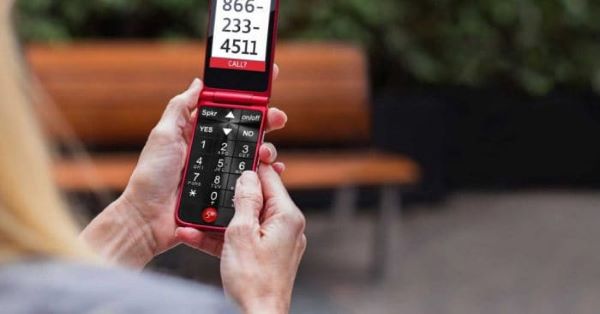 Why did we choose it?
Use: Kids can easily use the phone because it only has one button so they don't have to deal with multiple screens. These phones are specially designed for children who don't know how to read and speak English.
Privacy settings: Parental controls are also beneficial because parents can set times when kids are allowed to call or text people. It offers a way for parents or carers to give kids a way to contact emergency services 24/7, which is no small matter.
Cons
It is a bit expensive and not ideal for remote control.
2. Nokia 3310
The original 3310 is a superb workhorse with extremely long battery life and solid build quality; it is so tough that if you dropped it, you'd need to buy a new floor.
It's made with design in mind and is sturdy enough that accidents such as dropping it shouldn't be a concern. This is a masterful offering from HMD aimed at kids' entertainment and communication needs.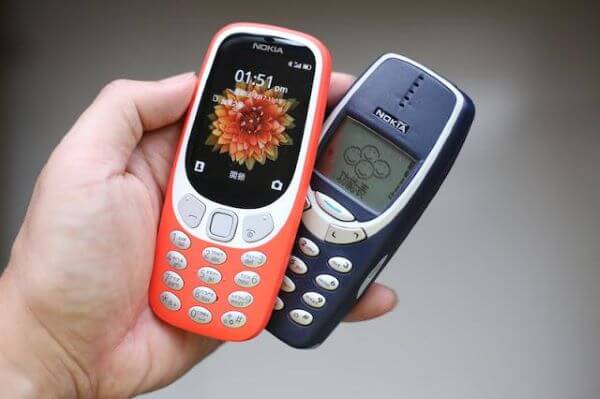 Why did we choose it?
Use: It is very easy to use and has multiple features like Bluetooth and has a 2-megapixel rear camera (but no front-facing selfie cam).
Battery life: It has long battery life.
Connectivity: Another great feature is that it has 3g connectivity, letting anything connected to it stays connected to all of their favorite social networks. This smartphone model.
Cons
It is not water-resistant and costs much for extra features.
3. Relay Device
First of all, the screen less relay is a GPS walkie-talkie style way to communicate. It's a premium design and it's a 2.5-inch square-sized gadget that you can wear at any given moment, making it easier to be connected with your kids via this trendy design of ours.
Plus, for just $10 per month, you'll have the luxury of being connected via a cellular network just like a phone and won't have to worry about being within a certain distance for it getting disrupted by anything or anyone.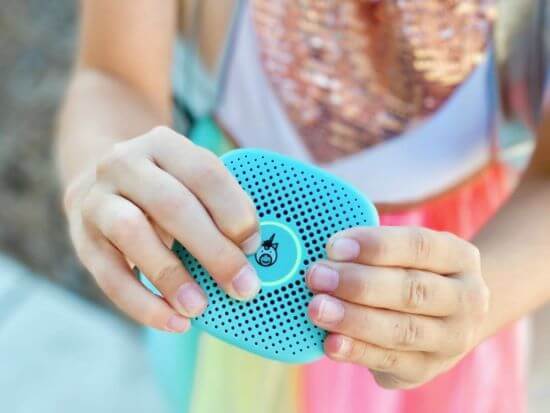 Why did we choose it?
Use: It is very easy to wear.
Privacy settings: This emergency mobile phone is designed to be the ultimate safety net for kids. It sends SOS alert upon 5 times pressing of talk button directly to 911.
Display: This phone is screenless so there is no risk of a smashed or broken display.
Durable: It is durable and water-resistant.
Cons
There is no texting feature in this phone also it is big and may be difficult to carry for younger kids.
4. Kidsconnect kc2
This phone has all the safety features you'll need if your child goes out with friends to an event or goes to their friend's home.
It can hold up to 50 contacts for your child to use, and these are the only people who could call them. If they want to contact other people, they will have to go through you first.
You also have control over the monthly data usage. The device was created with peace of mind in mind, so it will send automatic alerts when there are changes in your kid's location.
The Kidsconnect kc2 mobile device is a mobile phone for kids with an emergency button that connects people with children in need of assistance. It has GPS tracking, motion sensor, two-way communication, and more.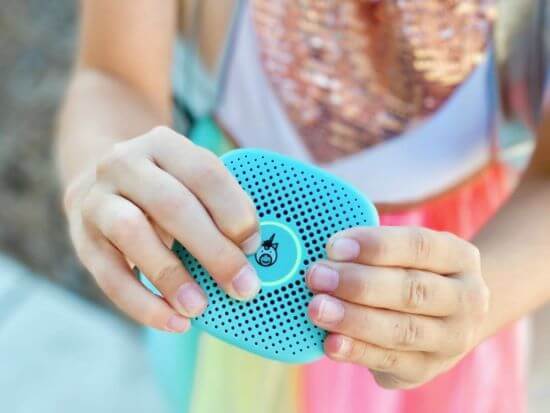 Why did we choose it?
Use: It is very easy to use.
Privacy settings: It sends an SOS alert. Another feature is that if your kid presses the SOS button, the police or authorities will be contacted immediately. There is also voice monitoring, which means that you will receive an update about everything that's being said during a conversation if need be.
Simple: This phone is very simple with no apps or games. Your child won't have access to the internet with this particular product because it has no apps and no games either.
Parental control: It comes with all of the features that an adult would need to be able to contact their child. As the parent or caretaker, you will be able to program numbers that can be called or texted from this phone.
5. Palm phone
In recent years, the amount of children that have been abducted has been increasing. To help prevent these incidents from happening, parents can buy a palm phone for their children.
This way they will never be out of reach of their parents and will always be able to call for help if they need it.
A palm phone for kids has many benefits over other types of phones that they could use as an emergency device. They are cheaper than other devices on the market which makes them more affordable than some other options on the market.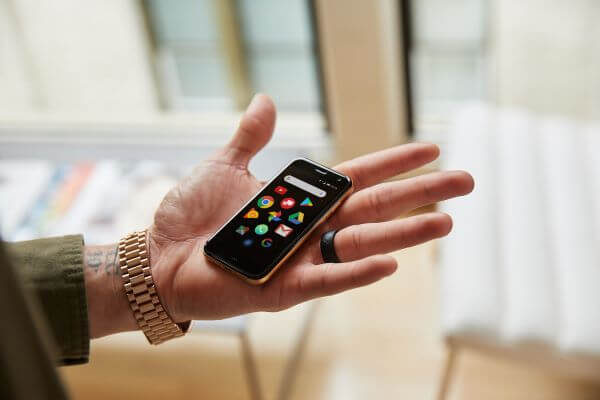 Why we choose it?
Use: A palm phone for kids is a lightweight device that is easy to carry and can be used very easily.
Battery life: It has a long battery life of about 13 hours.
Parental control: As the parent or caretaker, you will be able to easily control your child's activities with the parental control feature.
GPS tracking: It has GPS tracking; location can be tracked by parents.
Cons
They are also smaller than some other devices which make them easier to carry but may not be good for younger kids.
Related Read: How to Protect Your Kids from Dangerous Social Media Apps?
How Emergency Phones for Child Can Help in Crisis Situations?
A child should have an emergency phone for many reasons. As they grow, the responsibilities on their shoulders increase. More than ever, kids are left to do more things on their own than in the past.
Coupled with this, children's mobile devices also provide them with more access to the internet and social media than ever before.
The following are reasons why children need an emergency phone:
Protection: Children may not know what is best for them and may not be able to defend themselves in a dangerous situation.
Safety: If a child feels unsafe or needs someone, they can call their parents or guardians.
Support: This phone will help to reassure children by knowing that they can contact somebody who loves them in time of need".
Real-time Tracking App Which Can Download onto Kids' Phone
The other solution to protect kids is follow their real-time location. You can choose to download a location tracking app onto their phone. KidsGuard Pro for Android is a good choice. You can view phone's real-time location while check location history.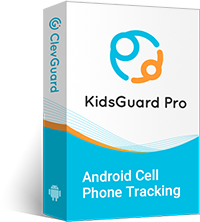 KidsGuard Pro for Android Features
Track cell phone location in real time and view location history
Check all incoming and outgoing calls & SMS
Spy on social media apps like WhatsApp, Instagram, Snapchat, Facebook, Viber, WeChat and more
Remotely access the files on the target phone, like contacts, photos, call logs, etc.
Final Thoughts
Children always need to be kept safe no matter what they are doing be it inside or outside. Technology has become an essential part of our daily lives. Children are always surrounded by the latest technology to help them learn and be entertained. Mobile phones are one of the most important devices that children use.
This blog looks at the best emergency phones for kids to keep them safe no matter where they also explain how emergency phones can be very valuable for children to keep close by and how parents can use these phones responsibly.