Instagram is one of the most popular social media platforms out there. However, it also comes with dangers. It is used by millions of users daily and there are many scammers and fake accounts too.
Because of this, you should learn how to hack Instagram account without human verification. This is especially important if you want to protect your kids. The following are some major ways for doing so, so make sure you learn all details.
4 Ways to Hack Instagram without Knowing
Way 1: Using a Spy App-KidsGuard Pro
Those that wonder how to hack Instagram without password should know that the best and most effective method for doing so is through using a quality spy app. Among the many spy apps of a different kind on the market, the KidsGuard Pro app stands out with its wide range of features and very easy-to-use options.
KidsGuard Pro is a monitoring app through which you can always monitor the activity of your loved ones when they go online. Besides monitoring Instagram, with KidsGuard Pro you can monitor over 30 other files and social media apps.
These are the steps on how to hack Instagram account without password:
Step 1. Create an Account.
Create your account for KidsGuard Pro. Then you need to purchase an advanced plan to use all advanced monitoring features. Click the "Monitor Now" below to try it.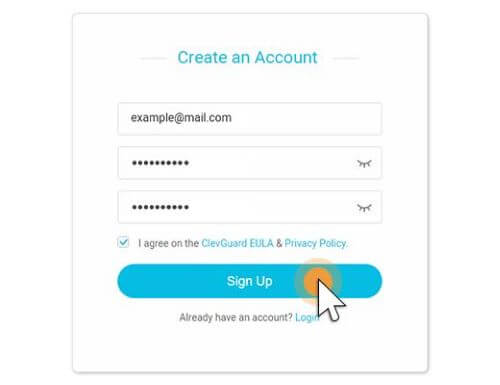 Step 2. Download KidsGuard Pro for Android
The next step is to download the KidsGuard Pro for Android. To do this, simply go to the website www.clevguard.net and download the latest version of KidsGuard Pro APK and tap the APK file for installation.

Step 3. Hack Someone's Instagram
You can login into your own account on the online dashboard right now! Simply click on Social Apps > Instagram, and you can hack someone's Instagram without password or human verification. Isn't excellent?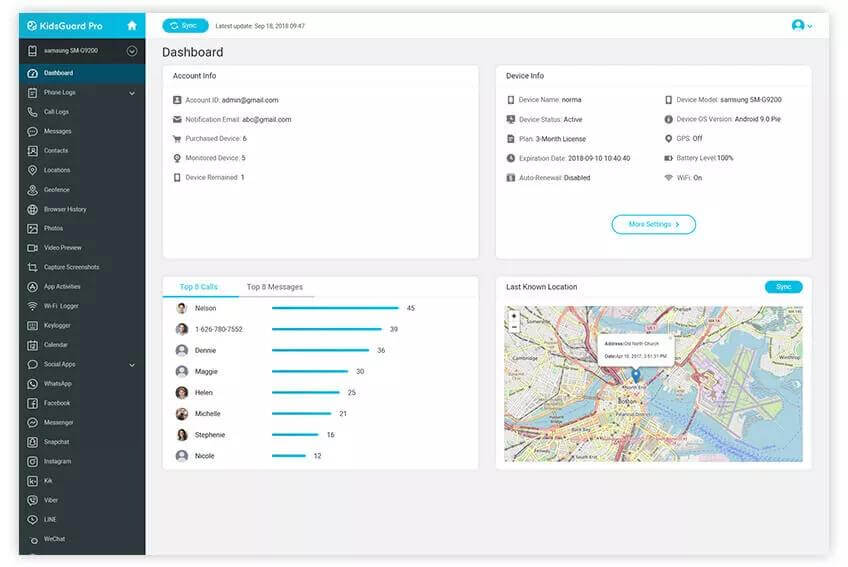 Why Choose KidsGuard Pro Instagram Hacker?
Very easy to learn how to hack Instagram account without human verification, with no survey or logging them out.

Easily track all the Instagram activities, by checking all the sent and received messages even the deleted ones.

Capture target's Instagram screenshots automatically in real time.

No rooting required.

Very easy to download and simple to use, takes less than 5 minutes for everything to be configured.

It is not just for learning how to hack Instagram account without password but also a very comprehensive spy app with a bundle of features for tracking and monitoring plenty of other things as well.
Way 2: Using "Forgot Password"
Another way of knowing how to hack Instagram without password is through the "forgot password" option on Instagram. If you have forgotten your password on Instagram or if someone else has modified it without you being aware of that, you can recover your Instagram account if you do a password reset.
How do I reset someone's Instagram password on website?
Step 1. Visit the Instagram website, click "Log In", then click the "Forgot Password" link.
Step 2. Type the email, username, and phone number which were used for creating the Instagram account. After you do that, click "Reset Password".
Step 3. Type your new Instagram password, confirm it, then click once again on the "Reset Password" button.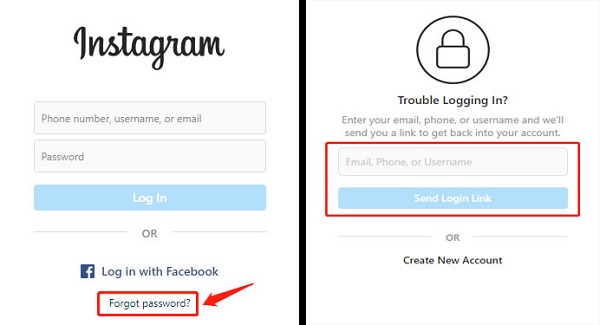 This was the "Forgot Password" way to use for the website, and the same applies to the app version of Instagram as well. These are the steps to take for resetting the password for the Instagram app, both for Android and iOS operating devices.
How do I reset someone's Instagram password on phone?
Step 1. Open the Instagram app and go to "Get Help Signing In".
Step 2. Type the email, username, and phone number which were used for creating the Instagram account. After you do that, click "Next".
Step 3. You will be then asked to receive an SMS message or an email, or you can choose to log-in with your Facebook credentials.
Step 4. Use the information received through the selected methods, reset your password, choose a new one, and log into the Instagram account.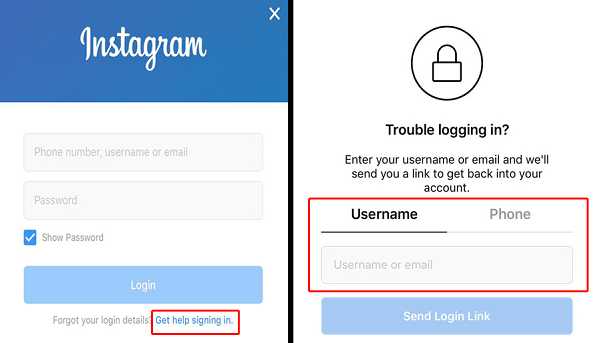 It is one of the simplest and easiest ways of doing it for a speedy recovery of your Instagram account. But this way does not help much if you are looking to hack into someone else`s Instagram account.
Related Read: 100% Work to Hack Instagram Online within 5 Minutes
Way 3: Phishing
For those that do not know what it is, phishing is a method with which someone creates a fake web page to deceive the target. When the target visits the fake website and enters sensitive information, that information becomes visible to the hacker.
So how exactly phishing works? The steps for phishing and hacking into someone`s Instagram are the following:
Step 1. The target receives an email that looks almost as if it is sent by an original enterprise, such as a big corporation, business, or organization.
Step 2. In the email, there is a call to take action, such as follow a link that leads to a fake website.
Step 3. The fake website is created to look almost the same as the real legit site.
Step 4.The target believes that it is on the right website and enters sensitive data, like passwords and usernames.
Step 5.The hacker easily steals and uses provided credentials.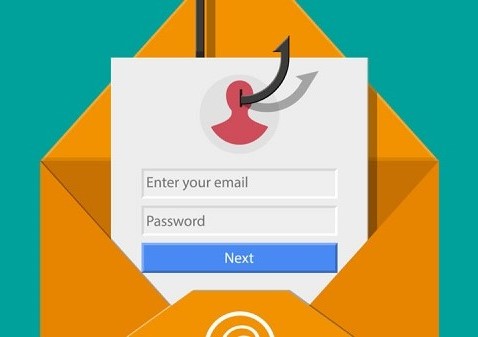 Although the targets are giving away their passwords and usernames, without suspecting that something fishy is going on, Spam emails can be easily detected, filtered, and deleted.
Way 4: Guessing
Guessing someone's Instagram passwords is one of the most used ways of hacking. It is one of the easiest and simplest methods for hacking. If you want to learn how to hack Instagram account with password, you should know that there are a few tricks available to you.
How to guess Instagram password?
Try guessing some common passwords: You would be surprised how many of the users use very simple passwords like their names, numbers 12345, or qwerty as their password. Try some of those and see if you can hack their profile.
Use some permutations along with common passwords: Some permutations you can try include using CAPS lock or make the first letter in Caps and other letters in small, or adding some characters at the end of the word, such as &, $, #, @, and others.
Guess the interests, hobbies, or occupation of the person: Try using some combinations of the person's favorite sport, athlete, movie star, favorite TV show, or something similar to guess their password.
Use the phone number of the person: Many Instagram users use their phone number as their password. Try this and see if it works correctly.
Answer the security question: If you know some personal details about the person you are trying to hack, then try answering their Instagram security question correctly. You may be asked to write their middle name, favorite pet's name, their home address, or something similar.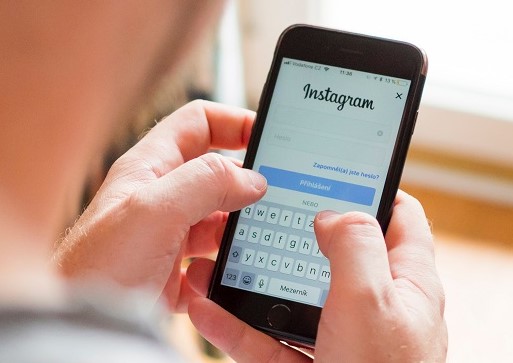 For the guessing method, you do not need to use any type of software or a special tool. However, the chance of guessing someone's Instagram password right is not that high unless you know a person quite well.
We can conclude that KidsGuard Pro is the top spy app to use for hacking Instagram and monitoring other social media apps, highly recommended for anyone to use.