"Sharing photos on WhatsApp just got an upgrade. Now you can send in HD. -Mark Zuckerberg Announced"
WhatsApp, the popular messaging platform, has recently rolled out a new feature that allows users to share high-definition (HD) photos. This long-awaited update addresses the previous limitation of low-quality image sharing on the platform. With the introduction of this feature, WhatsApp users can now enjoy sending and receiving photos in enhanced resolution, providing a more immersive and visually appealing communication experience.
This feature definitely improves WhatsApp user experience while sharing photos, and it is rolling out to some beta testers! This article is right here to explain the full guide of WhatsApp new feature -- sharing HD photos and how to use HD photos on WhatsApp on both Android and iOS devices. What's more, you can get a smart WhatsApp tracker to download others WhatsApp HD Photos without being knowing.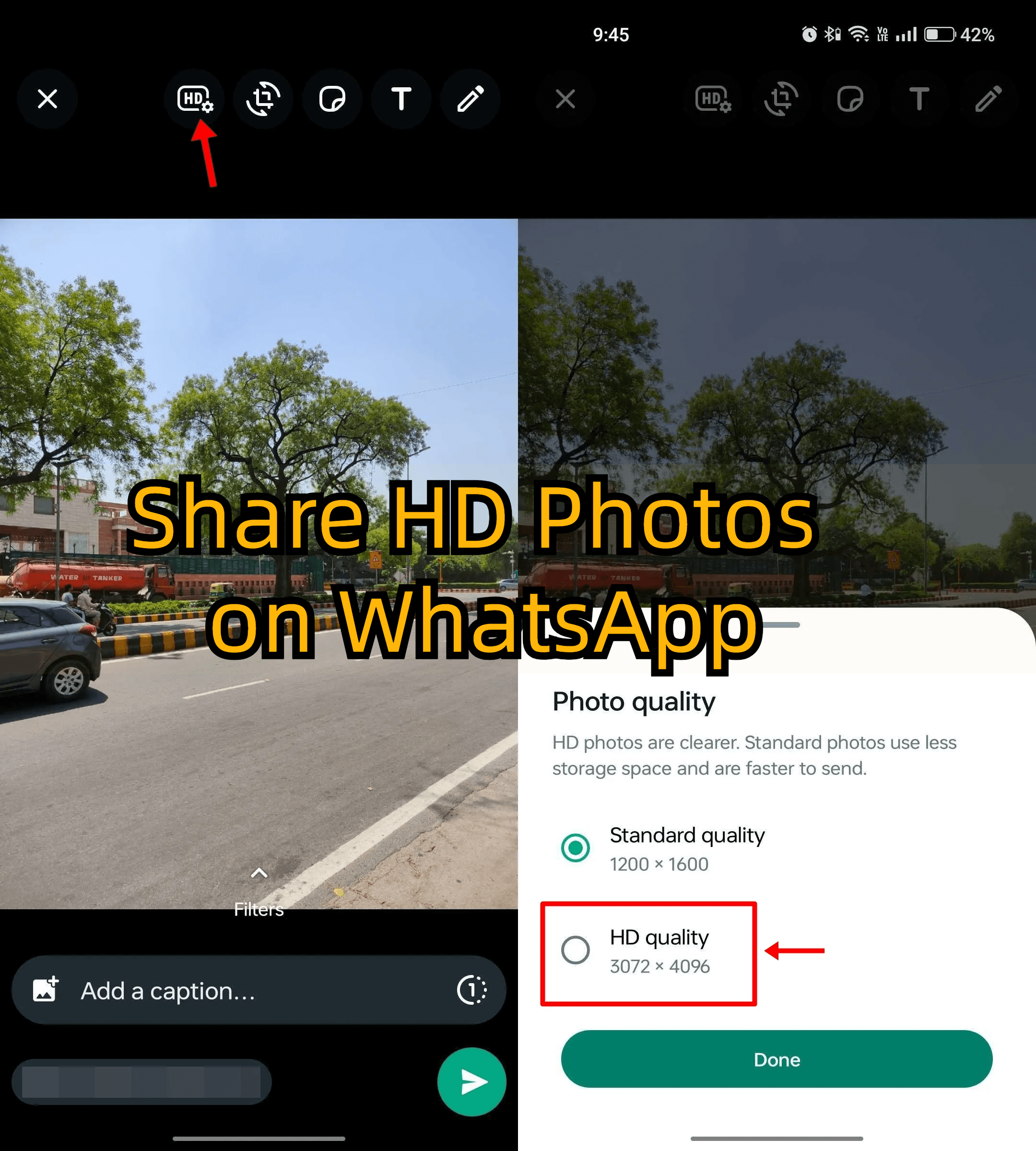 Does Sharing Photos on WhatsApp Reduce Quality?
It's sorry to say: Yes, sharing photos on WhatsApp will reduce quality. The WhatsApp photo you send is commonly compressed in terms of quality. The recipient does not receive the photo in its original quality. The tech giant automatically lowers image quality by about 70% in order to speed up file transfers.
Fortunately, now WhatsApp rolls out a new features -- sharing HD photos on WhatsApp. In this way, even though the WhatsApp images has been compressed, you can still get a high-quality WhatsApp images.
What Is the New HD Feature on WhatsApp?
WhatsApp, the globally renowned messaging application owned by Meta, is once again raising the bar in the realm of digital communication. With its latest update, the app is giving users the capability to share high-definition photos, a feature that is set to revolutionize image communication on the platform. This major update is a response to longstanding user complaints about compromised picture quality when photos are shared directly through the app.
The feature's announcement was made by Mark Zuckerberg, the CEO of Meta, through his official Facebook account. According to Zuckerberg, the high-definition photo sharing feature will be rolled out progressively, reaching users around the globe in the coming weeks.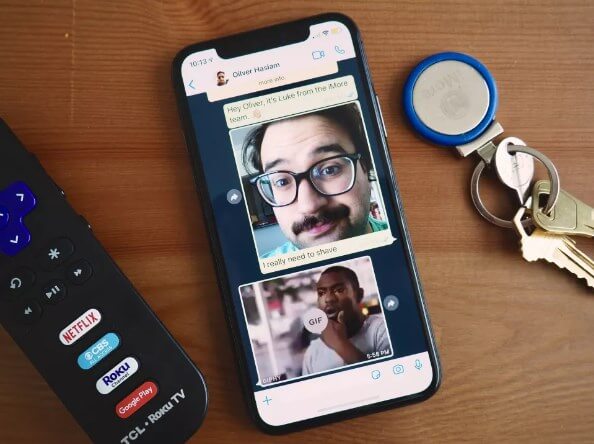 The new feature allows WhatsApp users to send images of higher quality and resolution, albeit still likely compressed from their original state. This applies to users operating from Android, iOS, or the web. Interestingly, irrespective of their device, recipients will notice a small icon indicating the enhanced image quality. Furthermore, Meta has hinted at the development of support for HD videos, an addition that users can eagerly anticipate.
Over the years, WhatsApp users have voiced their concerns about the compression of photos when shared directly on the platform. This compression often leads to a loss in image quality. However, with the new update, users can finally bid farewell to this issue and enjoy high-quality photo sharing
How to Sharing HD WhatsApp Photos on Android & iPhone Devices
Here are the detailed steps to share HD WhatsApp photos on both Android and iPhone devices.
Step 1. Update WhatsApp: Make sure you have the latest version of WhatsApp installed on your Android device. You can check for updates on the Google Play Store and App Store.
Step 2. Access the HD Option: Open WhatsApp and navigate to the chat where you want to send the HD photo. Tap on the attachment icon to access the media options.
Step 4. Select the Photo: Choose the photo you want to send from your gallery. Once selected, you will notice a new "HD" button at the top of the photo editing screen.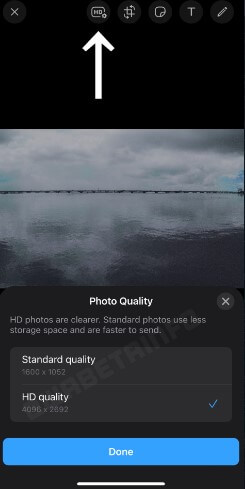 Step 5. Enable HD Quality: Tap on the "HD" button to enable HD quality for the selected photo. A pop-up menu will appear, allowing you to switch from the default Standard Quality to HD Quality.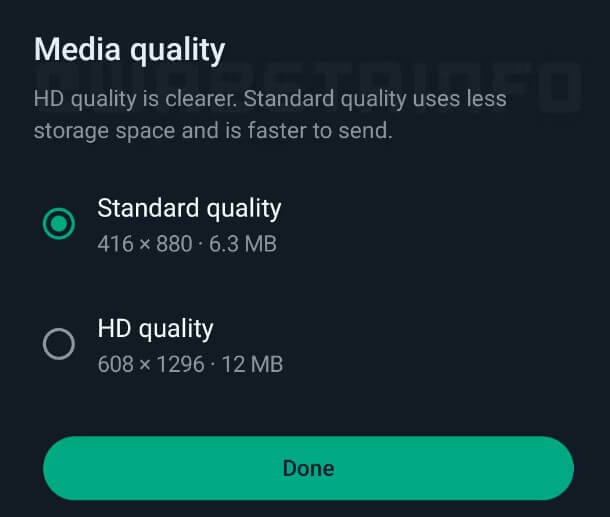 Step 6. Send the HD Photo: After selecting HD quality, you can now proceed to send the photo as usual. The recipient will receive the photo in high resolution, denoted by an "HD" label in the corner of the image.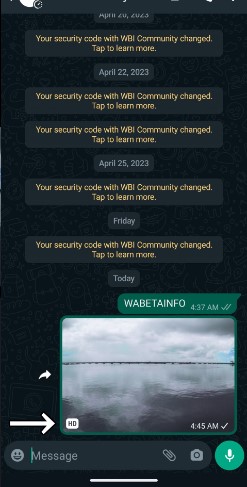 The Benefits of WhatsApp New Feature: Sharing HD Photos
The introduction of HD photo sharing on WhatsApp brings several notable benefits to users:
Enhanced Visual Experience: With HD photos, users can enjoy a more detailed and vibrant visual experience while sharing moments with friends and family. Photos will be displayed in higher resolution, showcasing intricate details and colors.
Crisp and Clear Images HD photos eliminate the previous issue of compressed and pixelated images on WhatsApp. The improved resolution ensures that images retain their clarity and sharpness, even when zoomed in.
Greater Expressiveness: Clearer and more detailed images allow users to convey their emotions and experiences more effectively. Whether it's capturing the beauty of a scenic landscape or sharing a special moment, HD photos enable users to communicate visually with greater impact.
Consistency with Other Platforms: The new HD photo sharing feature on WhatsApp aligns the platform with other messaging services that already offer high-quality image sharing, creating a more seamless experience for users who regularly switch between apps.
Bonus Tip: How to Dowload Others HD WhatsApp Photos Without Knowing
The new feature of WhatsApp allows you to share HD photos, making chats more vivid. Well, have you ever wondered, is there a chance to see WhatsApp messages or photos of others on your phone? Now, here is the chance! KidsGuard for WhatsApp is a professional tool in the field!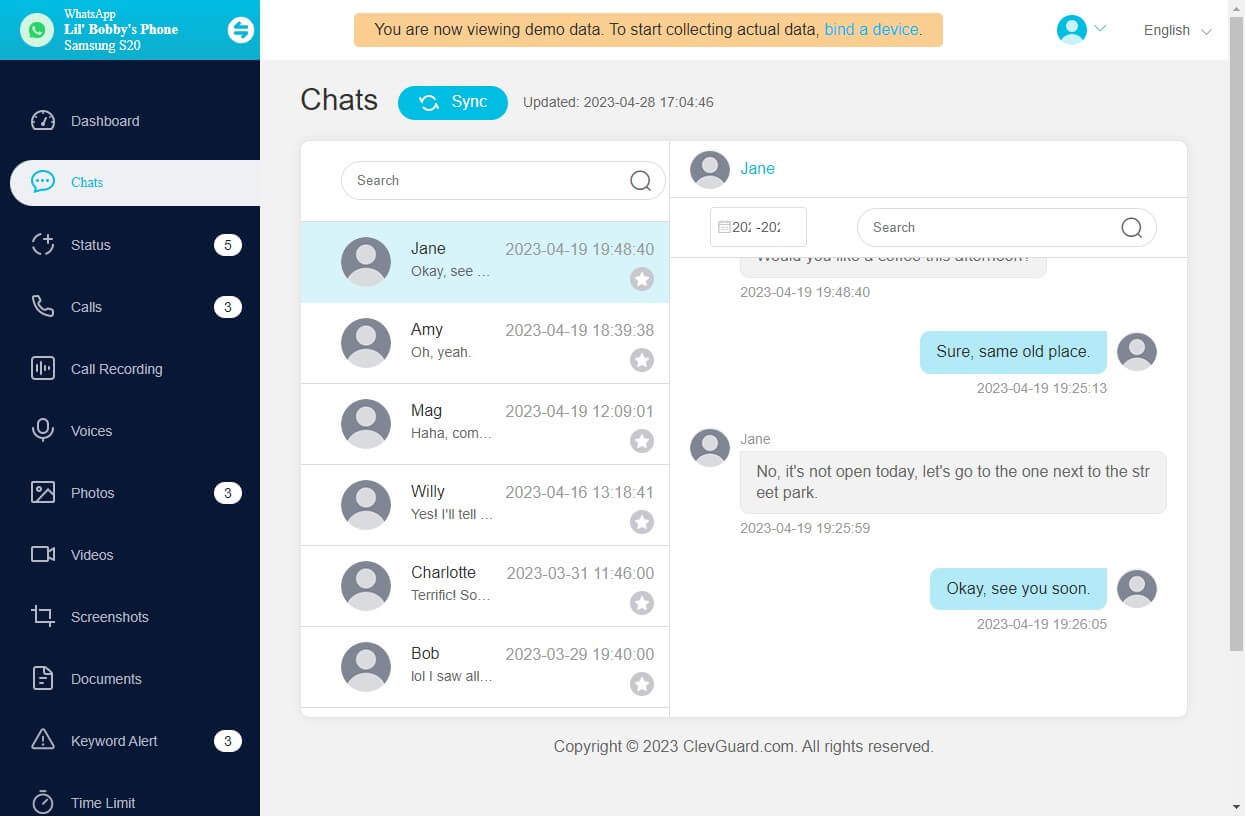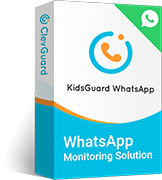 KidsGuard for WhatsApp -- View Others HD WhatsApp Photos on Android & iPhone Device
Available for WhatsApp account on both Android and iOS devices.
View and download other HD WhatsApp photos on your device.
Read messages sent, received, or deleted on WhatsApp remotely.
Track WhatsApp messages, photos, audios, and documents
Keep tracking who is calling on WhatsApp with
It operates in stealth mode. You won't be caught.
Work with all Android phones and tablets.
View how to setup KidsGuard for WhatsApp to track WhatsApp of others in the video below. Or you can read the KidsGuard for WhatsApp step-by-step guide.
How to View and Download Others WhatsApp HD Photos on Android and iOS Devices
Step 1. Sign up ClevGuard account follow the guide. Then click Try It Now button to purchase a suitable plan for KidsGuard for WhatsApp, so that you can use all the advanced features of this tool.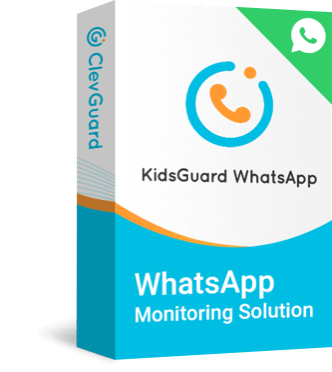 KidsGuard for WhatsApp
The Best WhatsApp Tracker Online
Step 2. After the purchase, you can find KidsGuard for WhatsApp tool on My Product column. Click Start Monitoring button , you can go the Dashboard page.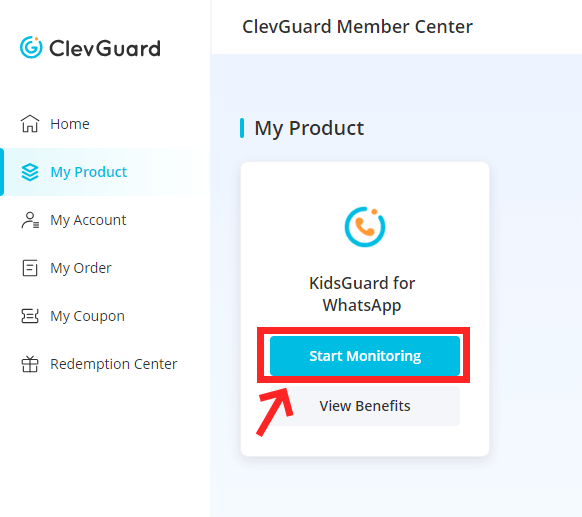 Step 3. Install KidsGuard for WhatsApp from www.clevguard.net on the target monitored Android device. Follow the notification to finish the setups.

Step 4. Verify your setup on its website. If everything is ok, you will take to the web dashboard. Click Photos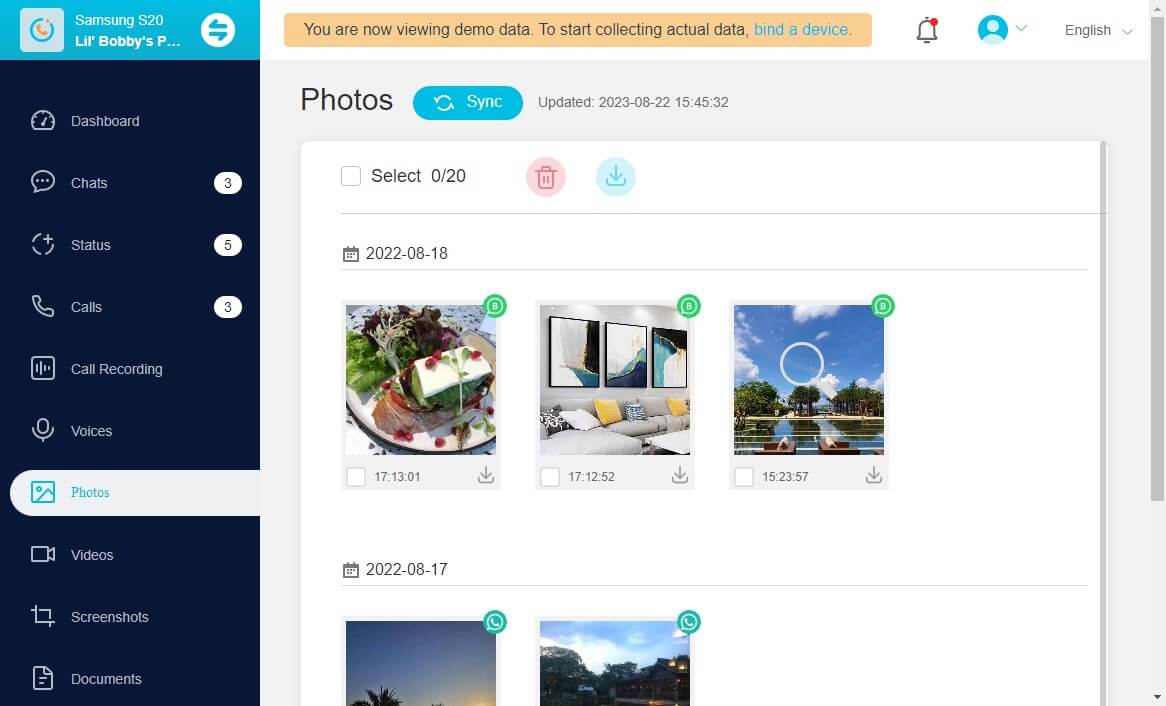 Conclusion
WhatsApp's new feature of sharing HD photos revolutionizes the way users communicate visually on the platform. With the ability to send high-resolution images, users can now enjoy a more immersive and vibrant sharing experience. Whether it's reliving vacation memories, celebrating special occasions, or showcasing artistic creations, the HD photo sharing feature enhances communication and fosters deeper connections.
Besides, you can use this smart WhatsApp tracker -- KidsGuard for WhatsApp to see others WhatsApp photos without high quality. This tool can help you view and download the HD WhatsApp photos from the WhatsApp accounts of your family, friends or someone else.