MTV, known as "Music Television", is an American music channel started in New York. It has been operating worldwide and is being watched by mostly teens and kids to enjoy music and videos played by VJ.
Over time change came in their policies. It is observed that it is affecting today's generation negatively. Many parents feel the urge for MTV parental control.
Here, in this blog post, you will get some handy tips about "how to keep your kid's MTV watching safe".
Negative Effects of MTV on Kids
Being responsible parents, we all want our kids to grow by looking up to some motivating individual, while tv shows hosts by MTV can harm children.
They tend to follow those acting celebrities who have no good impact on their real life.
Most of the MTV videos promote sex, violence, obscene material which is not so good for teens at their early ages.
Research shows that normally kids spent 6-7 hours watching MTV shows and songs which affect their other activities and they skip their homework and other assignments as well.
1. Addiction to MTV Shows
Some of the shows hosted by MTV are so appealing that kids get addicted to them which is not a good sign for any parent that their kid is getting addicted to a TV show which is not healthy for him at all.
These shows also promote nudity and sex, violent scenes which kids watch, and that might affect their upbringing at a later stage.
2. Kids Idealize Celebrities
The other major drawback of these MTV shows is that kids start to follow individual actors or actresses of the show in their real life. They try to copy their lifestyle and their dress code as they portray in their show which no parent would want.
We grow up looking at people around us, so by spending too much time on MTV, kids can start following those people who will have a negative impact on their life.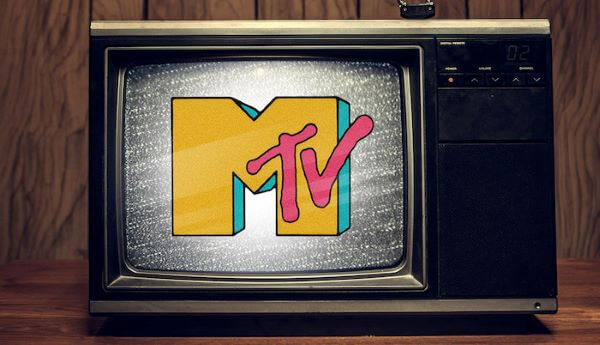 3. Un-necessary Measures for Audition
Most of the kids want to participate in the reality shows hosted by MTV for which they take unnecessary measures for auditions to get into the shows.
One of the prominent examples is of a teenage kid who a few years back got so much influenced after watching "Teen Mom" that she got pregnant just to give an audition for the show.
4. Promotes Sex and Violence Among Kids
Most of the shows and video songs of MTV are full of sex scenes in the background and sometimes they are also too violent for which every parent will not want their kid to watch such shows. Foul language is also a huge part of the MTV lineup.
Shows like the real world and spring breaks promote foul language and sex which must not be watched by kids.
Related Read: 10 Social Media Safety Tips – What Parents Should Learn
How to Deal with Negative Effect of MTV on Kid?
After learning all those bad effects that MTV has on kids, parents should be alarmed and should take precautionary measures to deal with these negative effects of MTV, some of them are:
Parents should keep a check on their kid that what he watches on MTV and how much time the kid is spending on MTV. By doing so, they can overcome these bad effects.
Parents must make sure that their kid is not getting addicted to any show and is not taking a lot of interest in the drama and content of that drama.
Parents must make sure that their kid is not following the celebrity actions and his dress code in his real life and they must counsel their kid that he must follow footprints of good people.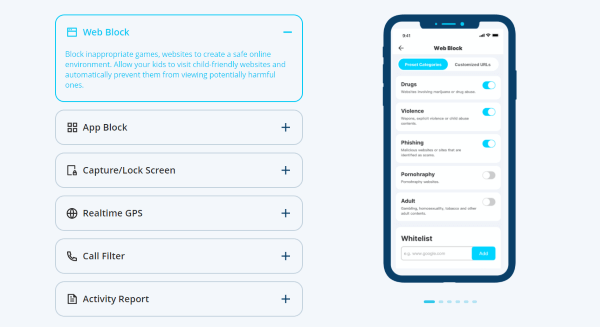 1. Setup Parental Control on Kids Device
To restrict their time limit and usage on MTV on your kids' phone, we recommend you to try KidsGuard parental control app for android on your kids' phone.
With this app, you will not only restrict the time limit but can also set what your kid can watch and what he cannot. In this way, you can manage your kids' usage of his MTV and smartphone.
Set screen time limit
With KidsGuard, you can set a screen time limit of your kids' phone, with which he will have controlled access to his smartphone and MTV app also. So he may be able to focus on these other sports and educational activities.
Block MTV App and Other Un-Necessary Apps
You can also use KidsGuard parental control for android as an MTV parental control tool.You can block the MTV app by simply heading to the dashboard of the kid guard app and can easily block the MTV app from there.
You can also block other unwanted apps without even accessing your kid's smartphone.
Take Screen Shot In Real-Time
You can easily take the screenshot of what your kid is watching and his activity with the KidsGuard parental control app.
Just head to the dashboard of the parental control app and select the option of taking a screenshot. Thus, you can take a screenshot without even accessing the targeted phone.
Step 1.
Download and install KidsGuard from Google Play Store or App Store by click download button below. After installation, open KidsGuard and sign up an account.
Step 2.
Click
Bind Now
button,copy the Url in setup guide and send it to kid's phone. Follow the instruction to finish setting.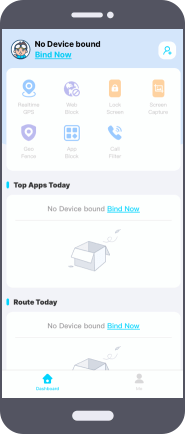 Step 3.
Open the Url on kid's phone to download and install KidsGuard Jr. When installation is finish, you can start to manage your kid's phone on your own device.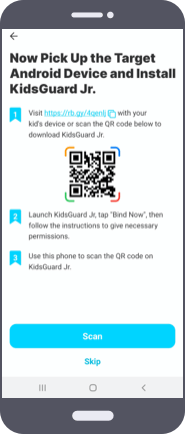 2. Counsel and Educate Children
It is the utmost duty of the parents to educate them and counsel their children about the negative impact which MTV shows have on them.
As the kid is in the learning and growing stage, he can be distressed from the right path easily unless not guided by the parents. So parents should have a good friendship bond with their kids to guide them about right and wrong.
3. Set MTV Watching Time
An average kid spends about 10 hours daily watching MTV shows which not a positive sign is for parents. Parents should set a time limit for their kids to watch MTV shows.
They should set watch time and also watch along with him so that they cannot let their kid watch nude, sex, and violent scenes. Parents need to tell their kids about foul language which they should not use in real life.
4. Introduce Better Age-Appropriate Content
If a kid is getting addicted to MTV shows, then parents should introduce them to some other content which suits their age.
There are a lot of programs and shows for kids such as science and research shows which they can watch and are good for their learning purposes as well. Parents should develop their interest in those shows.
5.Motivate Them For Creative Activities
Parents should motivate their kids to read a book or articles and newspapers daily to bring them close to something creative instead of watching and wasting hours on MTV.
Reading a book or studying a newspaper will increase their knowledge while, MTV shows will lead them to negativity.
Should Children Younger than 13 Years Be Allowed to Watch MTV?
The answer to this is absolute No! Children below 13 should not be allowed to watch MTV shows and programs as they have a negative impact on their real-life and moral character.
Children at this age are not mature enough to decide what's good and bad for them. They can listen to audio songs and cartoon programs for their entertainment.
Conclusion
After learning all these negative impacts of MTV on children, parents need to be more worried and focused about what kind of content their kid is watching over MTV.
We need to counsel and educate their kid about sexual and abusive behavior. With controlled access and with the help of KidsGuard for parental control MTV, they can keep track and control of what their kids watch on MTV.