Over the past few years, the trend of online dating is increasing day by day. Whether it's a casual meeting with strangers or going on a date with a random stranger, this trend is picking a great shot, especially after the COVID-19 pandemic. We know it sounds cool to go on a date with a random stranger with whom you just met yesterday.
But, in reality, it's the most dangerous act you could expect. An adult social media app, "MeetMe" has been launched on the internet that focuses on the same online dating concept. For your ease, in this article, we've written an ultimate MeetMe app review which will help you have a better understanding of this app and to know if MeetMe is safe for kids.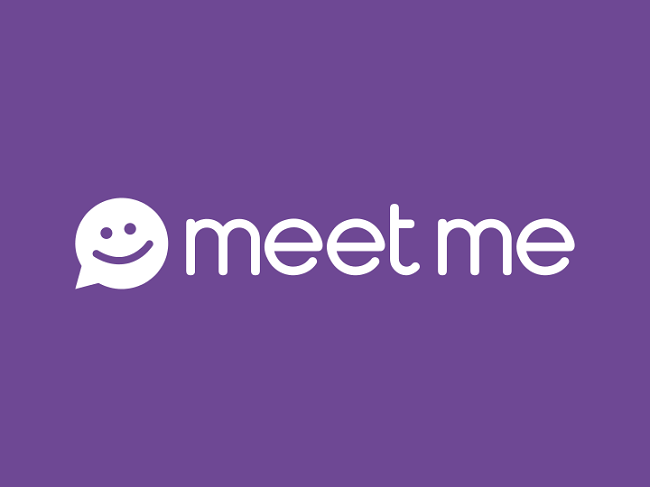 What is MeetMe?
MeetMe is a social media app that focuses on online dating concepts similar to Tinder. It allows the user to create their profile on the MeetMe application. After setting up the account, the users can easily search for their nearby MeetMe users through GPS. The users can randomly choose any person and send an invitation to them. If the corresponding user accepts the invitation, both can start a chat and meet physically anywhere they want.
Sounds cool! But, in reality, it's the most mendacious act to perform, especially for kids under 18. Do you think meeting a random stranger physically with whom you met recently on an unverified dating app is safe? Of course not! But, unfortunately, MeetMe is getting on-trend, especially among teens and kids under 18. The parents of young Tinder users have question of is Tinder really safe for teens?
We received lots of concerns from the parents whose kids are using Tinder app, they questioned that is Tinder really safe for teens? However, at the same, we find that parents whose kids use MeetMe have the same concerns.
Why Do Many Kids Like MeetMe?
Now, you might have seen that many people, especially kids and teens, have started showing interest in this online dating app. The reason lies behind different factors such as the freedom to contact anyone without restriction and many more. Below we have highlighted some of the important reasons that we believe are the main reason why children love this app:
Creating New Dating Partners: The most common reason why too many teens and kids are attracted to MeetMe is for the intention of making their new friends online.
Sharing Multimedia: Of course, talking about social media, how can we forget about multimedia sharing? Like other social media applications, MeetMe also allows you to share multimedia.
Exploring: MeetMe doesn't let you apply any privacy filter. Once created, your profile will be shown to the public, and any random stranger can contact you through the MeetMe inbox.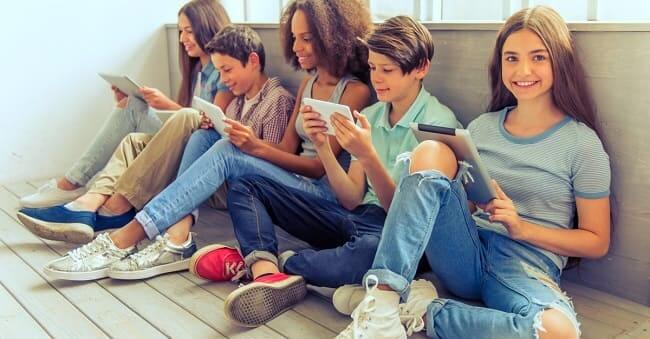 Instant Games: Many kids and teens use the instant games feature of MeetMe to meet with new people through the online multiplayer games of MeetMe.
Low Barrier To Sign-up: Kids enjoy taking part in activities that barely have any restrictions. When it comes to acquiring access to this software, there are no stringent requirements. It is easy for kids to join because it allows practically anyone with an email address to sign up.
Credits Scheme: MeetMe offers a credits scheme from which you'll earn a small number of credits every time you meet and talk with new people. This policy is another main reason why people only prefer MeetMe to chat and date with their partners.
What Parents Should Know About MeetMe?
Before jumping into our next section, we would like to mention a few things in this article that parents might need to know about the MeetMe app. Specifically, if your kid is a user of MeetMe and dates with their MeetMe partners, the below section might be ideal for you:
Waste Too Much Time on It
Of course, being a kid, the primary purpose of your kid is to study for their future. We are not saying to force the kid to learn 24/7; having other activities is also essential for them. But, if you notice that spending time on the MeetMe application is entirely useless. Believe it or not, but only timepass people create their account on MeetMe. So, if your kid also uses MeetMe, they are easy to waste their time on this application.
Targeted by Predators
The main intention of the MeetMe app was to allow people to chat, meet and date with random personalities without any restriction. Sounds cool! But unfortunately, the world doesn't work like that and it increases the risk that kids become the target by predators. Of course, any service or platform will become the hub of predators and scammers with this concept and policy.
Because predators and scammers are always looking for a platform like the MeetMe application. That's the main highlighted thing: parents might need to know if their kids are using MeetMe or any application that follows the same concept as MeetMe.
Encounter Inappropriate Content
The worst thing about these online dating apps is their adult scenes. Unlike other online dating apps, MeetMe doesn't offer any content filtration nor adult scene blockage. We know they do have adult content filtration, but so far, we've found, it never works. Their adult content filtration is just for names.
That's the main reason why most of the lascivious vibed people use MeetMe. Moreover, due to this policy of MeetMe, the amount of inappropriate content on the platform is increasing, which is strictly not suitable for teens and kids. We'll highly suggest you keep an eye on your kid's MeetMe profile if you want to protect them from adult content of the MeetMe platform.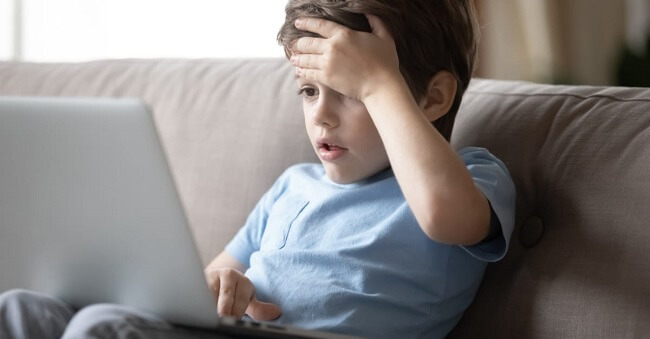 The Victim of Cyberbullying
Did you know that 30% of cyberbullying victims come from these dating apps? Because, unlike WhatsApp, Facebook and Instagram, these dating apps don't have any cyberbullying policies. In fact, the policies of dating apps such as MeetMe promotes cyberbullying in an indirect manner. The scammers and fake people are always looking for their random victim on MeetMe.
They send invitations to their victims, and once the communication gets more profound, the scammers ask for explicit nude pictures from the victim. Once the victim sends them a shot, they keep it and use them for blackmail in the future
Lack of Privacy
Uploading everything about your personal preferences is the same as exposing your privacy to the public. MeetMe is a social platform for finding dating partners. Almost every dating app, including MeetMe, will ask for your personal preferences such as what you like, your preferences, and even some private pictures and reveal them to the public. According to our perspective, it's closer to breaking privacy.
Especially, exposing your personal preferences to a random stranger isn't good in any way! The MeetMe application follows the same concept and asks for all your face revealed pictures, what you like, your interest, and hobbies, which we don't think is a good policy.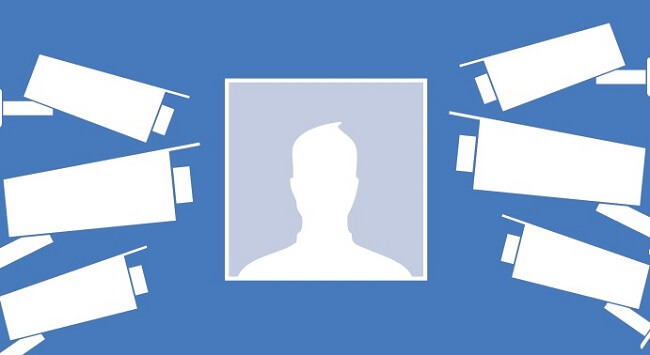 What Do Parents Say about the MeetMe App?
Reviews are an essential thing to consider before using or purchasing anything. It's no wonder the only thing that can be 100% biased to the product are reviews only. Only reviews of other users can tell you the fundamental insight of that product or service. That's why below we've mentioned an overall summary of what other user says about MeeMe:
Although the MeetMe platform is supposed to create new friends and find your next dating partner, the thing that worsens is the no verification policy. Anyone on MeetMe can create any fake profile and can scam any user of MeetMe. We highly recommend MeetMe to complete verification of the shape before allowing anyone to use MeetMe.
This online dating platform is good unless you meet your MeetMe partner in real life for dating. Of course, meeting a random stranger with whom you met recently on an unauthorized platform is not a secure act to do in any way. It increases the chances of getting scammed, robbed to a considerable extent.
The app is good for creating new friends, but we don't understand why they allow kids under 18? The concept of this platform is highly not recommended for kids under 18. So parents, if your kid is under 18 and uses this MeetMe application, you might need to monitor your kid's MeetMe profile for their security.
How Can Parents Secure Their Kids on MeetMe Platform?
If your kid is under 18 and uses MeetMe, then we'll highly recommend you to keep an eye on your kid's MeetMe profile. Although deleting their MeetMe profile sounds better, in reality, you're decreasing your kid's confidence through this policy. That's why you should allow your kid to use MeetMe if they want, but keep an eye on their MeetMe activities. Below we've written a dedicated section on it for you:
1. Protect Kids from More Social Media Apps with KidsGuard Pro
With the increasing trend of dating apps such as MeetMe, it's essential to keep an eye on your kid's activities. Especially if your kid is under 18, we'll highly recommend you keep a strict eye on their social media account activities. Now, we know you can't always keep an eye on your kid's smartphone 24/7 as you've other things to do as well. That's why we suggest going ahead with 3rd party monitoring services such as KidsGuard Pro. KidsGuard Pro supports both on Android - KidsGuard Pro for Android and iOS devices - KidsGuard Pro for iOS. You can protect kids from social media apps based on your device needs. For your ease, below we've mentioned the critical features of KidsGuard Pro, so you'll know how ideal this service is for monitoring your kid's smartphone: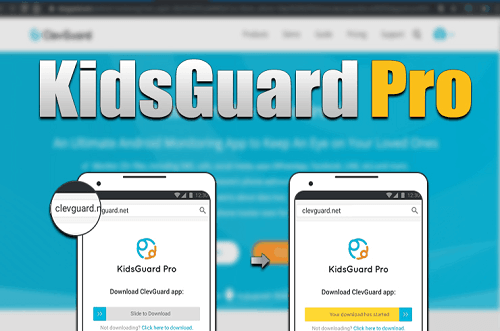 Social Media Monitoring: The social media monitoring feature allows you to monitor all the social media activities of your kids' smartphones remotely from any device and anytime. Currently, it supports the popular social media apps, such as Facebook, Instagram, WhatsApp, Snapchat, and Tinder, etc., for tracking.
Browsing History Checking: The browsing history feature lets you view all the browsing history, including the websites and web pages that your kids have visited remotely from any device and anytime. It supports different internet browsers, such as Google Chrome, Safari, and Opera, etc.
Location Tracking: Location tracking allows you to track your kids' real-time exact pin location remotely from any device when you want.
GeoFencing: GeoFencing allows you to set up a virtual geofence for your kid's smartphone. You'll get a real-time notification alert if your kid crosses the geofence.
Call Logs and Messages Viewing: This feature allows you to monitor and view all the incoming and outgoing call logs and SMS of your kid's smartphone in real-time remotely from any device.
2. Have Open Talks with Kids About Internet Safety
It's not possible to keep an eye on what your kids are doing on their smartphones all day. That's why it's better to keep an open dialogue with your kids about internet safety and make them aware of cybercrime. Because kids under 18 merely know about cybercrime and how to detect it. That's why you should talk about your kids regarding cybercrime and internet safety. Tell them which things are wrong on the internet and what is considered illegal on the internet.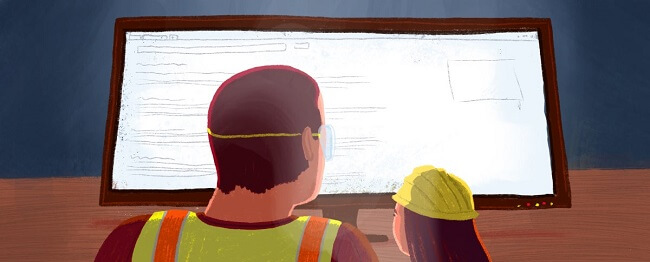 Top Questions about MeetMe from Parents
Q1: What is the age requirement for MeetMe?
To use and create a profile on the MeetMe app, you must be 16 years old. Anyone with the age of 16 or up is allowed to create a profile on MeetMe.
Q2: Is MeetMe appropriate for children?
MeetMe's concept isn't suitable for kids under 18. According to our perspective, dating and making random friends might not be a good thing for kids under 18. Moreover, the scammers and cybercrime on MeetMe are also dangerous for your kid, especially if they are under 18.
Q3: How does MeetMe work?
MeetMe works based on the dating concept. It allows you to send invitations to any random stranger near you. If they accept the invitation, you can start chatting with them, and if everything goes fine, you can meet them physically if you want. To be short, the primary purpose of this platform is to let you create random strangers to your friends who live near you.
Conclusion
For the past few months, the social media app "MeetMe" has been on-trend. The platform lets you create random friends near you and then date with them physically if you want. However, there are some hidden things that you might don't know about this MeetMe platform. Especially if your kid is under 18, you might need to read this ultimate review article of MeetMe. We've mentioned the MeetMe application, why this platform is un-secure, and how you can protect your kid from negative aspects of the MeetMe application.