Question:Why is Zalo so popular?
Zalo is a well-known messaging app that has almost 100 million downloads. It is the most popular and trustworthy messaging app for Vietnamese citizens.
People love the Zalo app because its privacy and security system are great and no one can read their private chat. Additionally they can do voice chat, video call and media sharing for free.
In this article, we will discuss "Why Do Vietnamese like the Zalo app rather than WhatsApp?" and we will mention key features and other details of the Zalo app here.
Zalo's History
Zalo Vietnam app is a social media platform that has grown rapidly over the years. It was firstly introduced in 2012 founded by Quang khai, now the most commonly used app in Vietnam. It can make messages, videos, photos, and voice calls for free.
In 2017, it had 57 million downloads on the Google play store and is ranked 2nd among all the apps downloaded from the store, while Facebook Messenger is still the first one.
The company aims to grow up to 500 million by 2020, which will make it the biggest social media platform.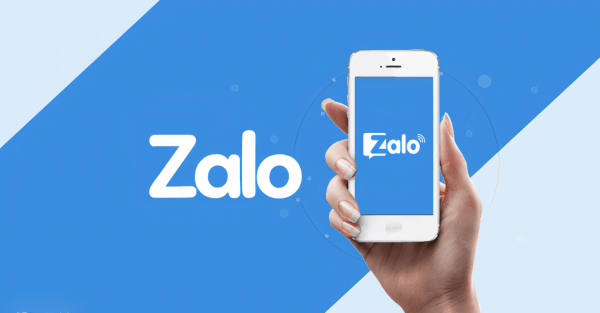 Features of Zalo App
Zalo is a nifty app that gives users plenty of the latest features, such as:
Groups: Zalo allows their users to create groups for chatting with friends and family.
Edit image: Zalo app introduced a new photo editing option where people can add filters,stickers and many effects on photos.
Stories: Zalo users can put out stories on Zalo apps like Facebook.
Image and multimedia sharing: One of the amazing features of the Zalo app is "image and multimedia sharing". So people can share images, short videos, files etc.
Add nickname: It is the latest feature of the Zalo app, and people can add nicknames of their choice.
Consumers loan service through Zalo bank: Zalo bank offers loans to their verified users. Suppose you are financially struggling than avail loan from Zalo bank.
Transportation bookings: The transportation booking feature is available on the Zalo app.
Doctor appointment bookings: One of the highlighted features of the Zalo app is that you can book an appointment with any doctor easily.
Weather Updates: The Zalo app also gives an update about the weather condition.
How to Use the Zalo App?
Zalo is a famous OTT application in Vietnam that allows users to freely call, chat, or send text messages. Zalo is present on all three mobile platforms, Android, ios and windows phones.
You need to create a Zalo account first.
Open the Zalo application after downloading it, click the "Register" option. Enter the phone number now and click next.
Wait for the activation code sent to you and fill the box below and select Activate.
Now your account is activated and you are ready to use the app. Firstly log in to your Personal Zalo account on the device.
Now click on the humanoid Icon and click on the plus sign icon given on the bottom right of the interface.
Go to your Zalo interface, Zalo will provide you with three ways to search and make friends. You can make friends by searching their phone number on the app.
You can search friend by scan QR code, scan the QR code of kid device on your phone.
Related Read: [Solved] How to Check Who is Chatting with Whom on WhatsApp?
Customer Reviews of Zalo
Zalo users have different views according to their experience; the overall rating of the Zalo app Vietnam is 4 /5 stars. Most People have positive reviews about Zalo, according to people Zalo is an instant messaging app with a lot of features.
The majority of people love the Zalo app because they can share photos, videos and voice notes. According to most reviews of Zalo users, Zalo is easy to use, and anyone can use this app for communication.
According to reviews of the Zalo app on the official website, people are not happy with the Zalo app because it doesn't notify them about incoming messages and calls.
Many people stated that they had missed their important official call and SMS just because of the poor notification system of the Zalo app.
Additionally, many people claim that the Zalo app has no data recovery option that's not good. People stated that the web interface of the Zalo app is totally different from the mobile interface. App users can't use the Zalo website properly because it is a bit difficult to use.
Can I Spy on Someone's Zalo?
Yes, if you want to spy on someone's Zalo app account, you can do this with the help of KidsGuard Pro for Android. Because it has a great feature of keylogger.
Key-logger of KidsGuard Pro records all the things which are typed. You can quickly check this data from the KidsGuard pro dashboard.
The Benefits of Spy on Zalo
Benefits for parents
As you know, parents are concerned about kids' online safety. That's why they want to monitor each and every social app of their kids.
Zalo is also not that safe for kids because predators can approach those via this app, so parents can spy on kids' accounts with KidsGuard Pro without their acknowledgement.
Benefits for employers
Being an employer is not an easy task; as an employer, you have to manage many things such as competition, the privacy of your projects etc., if you suspect that some of your employees are sharing project information with your competitors.
You can monitor their activity on the Zalo app with KidsGuard Pro .You can access the chat of your employees, call history, shared media files, etc.
Benefits for individuals
If you think your partner is cheating on you. You can monitor their Zalo app chats to check to whom he or she is talking and what is going on between them.
Moreover, if you think your loved one is involved in something terrible like drugs etc., you can check their chats to be sure what's going on.
How to Spy on Someone' Zalo with KidsGuard Pro for Android?
KidsGuard Pro is becoming an increasingly popular app among People. Because this app can monitor all trending social apps like Tinder, Facebook, Instagram, etc.
You can say that it is also a Zalo spy app. If your kid or partner is using Zalo, you can monitor its activity via the keylogger feature of kidsGuard Pro for Android.
Keylogger saves the words a person typed in Zalo charts. So you can know about their plans, activities, etc.
Here is a guide to using KidsGuard Pro for Android.
Step 1. Click Monitor Now button to sign up an KidsGuard Pro account.
Step 2. After registration, log in your account and go to My Products page, and follow the instruction to finish installing KidsGuard Pro for Android onto target phone. This step needs to take 3-5 minutues.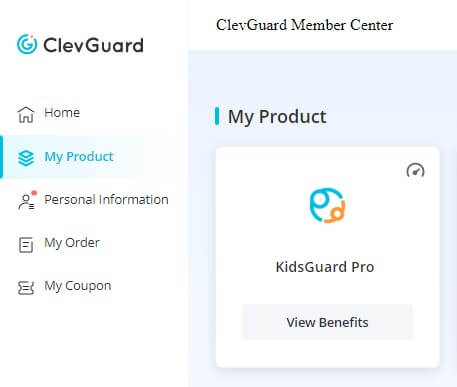 Step 3. When you finish correct setting, the icon of this app will disappear from target user's home screen, it's 100% undetectable. Now you can view target phone's activity from the dashboard on your own device. Including keylogger feature, check social media activities,etc.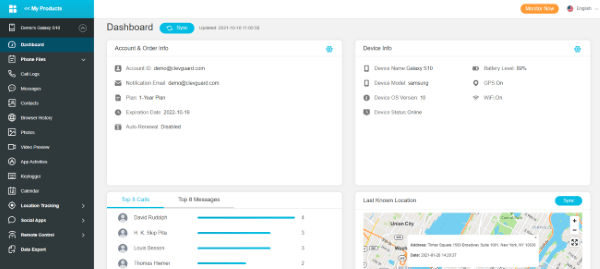 Conclusion
Zalo is a fantastic app to communicate with friends and family. It includes latest features like video calls, stickers, games, and voice messages as well. People of Vietnam are using the Zalo app for communication, so it is also known as the Zalo Vietnam app.
Many people are switching to the Zalo app from other message sending sites such as WhatsApp, Viber, etc. there are a few drawbacks of the Zalo app for kids.
That's why it is necessary to keep an eye on your loved ones' Zalo account. You can spy on someone with the KidsGuard Pro account. The keylogger feature of KidsGuard Pro provides you with a report on what kind of conversation your kid is doing on the Zalo app.