With the great advancement in technology, one of the best technologies introduced is Watch for Kids to call parents.
Increase in technology has also created security threats for everyone without discrimination of age but as children are innocent and can be trapped more easily so mostly criminals target children for their illegal activities.
Smart watches for children are introduced from which they can call their parents in any circumstances they are trapped.
Features of Kids Smart watch Parents Should Concern
Some common and important features parents should be concerned about while choosing a kids smart watch can be:
GPS Tracking between Parents and Kids
The most important feature of smart watch is the GPS tracking system by which parents can easily track their children's location any time when they are not with them. This is an important feature a smart watch must possess.
Authorized Device
Parents should check the device if it is not being hacked by someone. As already discussed that criminals mostly target the children so there are some smart watches that hackers hack and exploit the vulnerabilities. Smart watches should be bought by authentic companies.
Educational Needs
Kids stopwatch should meet the need of children for educational purposes. As, educational institutes also use latest technologies and digital media so parents should also be aware of this fact that the watch must be helpful for kids in their study in different ways.
Calling Watch
Another essential feature of kid's smart watch is that it should must make the kids enable to make and receive call or text message to the concerned ones when even needed. A child may be trapped in some problem so can contact his parents through it.
Top 5 Smart Watches for Kids to Call Parents What We Tested
1. TickTalk 4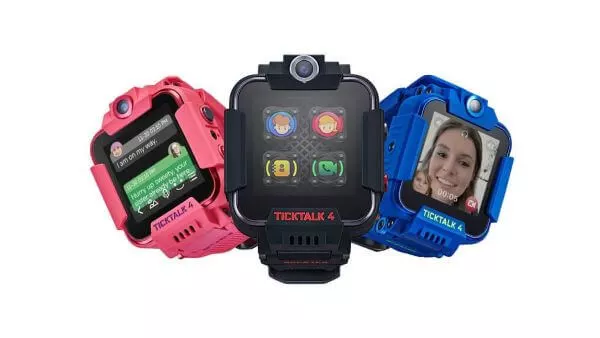 This watch is considered as a kids calling watch. It is the best smart watch experienced. Its amazing features have made it more popular and recommendable by most of its clients.
It allows a number of functions to be performed by kids for fun and needs like one can communicate through it using its text messages features, voice messages, audio and video calling, sending emojis and even pictures through it to your friends and family.
It also provides you the camera to take pictures and selfies and even you can make videos through it. It also has "do not disturb mode" or "school mode" and also a remainder list feature.
It has parental controlled contact list. It's most common and important feature is Geo-fencing and GPS tracking.
It also provides firewall that can block unknown numbers from calling. Parents can add up to 53 other family and friend members as "approved contacts". It is quite expensive and is around $200.
2. Angel Watch
This a watch having parental control feature by which you can restrict anyone to call your child. You can add up to 10 specific numbers and can additionally add 11 family members and friends who can only contact your child through voice message, text message, audio or a video call.
Its unique feature is the SOS button. In this smart watch you can add three numbers on SOS button and in any emergency the child can press the SOS button for three seconds and the watch will automatically call each number in the list repeatedly until someone picks it up.
This watch has vital sign sensors that helps parents to monitor the health of their child. It can detect the body temperature, blood pressure, your heart beat and blood oxygen also.
The only thing it lacks is that it has no games. Its price is around $180 but its unique features never let the user fell that it is costly.
3. Verizon Watch 2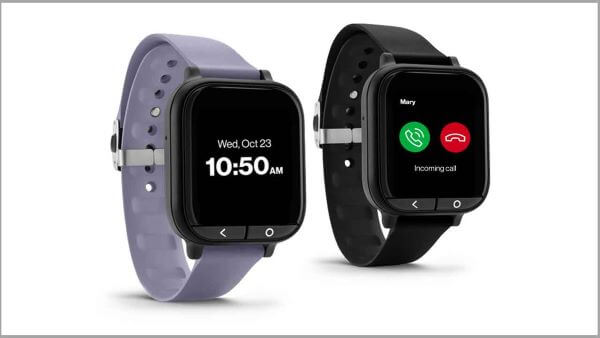 This is a kids communication watch. Like other smart watches, it also has some common features like geo-fencing and GPS tracking.
It features alert the parents when their child moves too far from home. This watch is also a parental controlling watch.
It uses a smart phone application called the GizmoHub where you can easily update the contact list of your child. This app also allows parents to switch the watch into quite mode.
This will only show up the calls on the screen but there will be no sound or vibration. Specific quite times can also be set for children's studies. The most unique feature of this app is its auto-answer feature.
By the help of this feature, the call will automatically be answered after 10 seconds. This smart watch only allows voice messages and text messages or voice calls, it has no camera and thus no video calling or photos can be taken through it.
4. Xplora X5 Play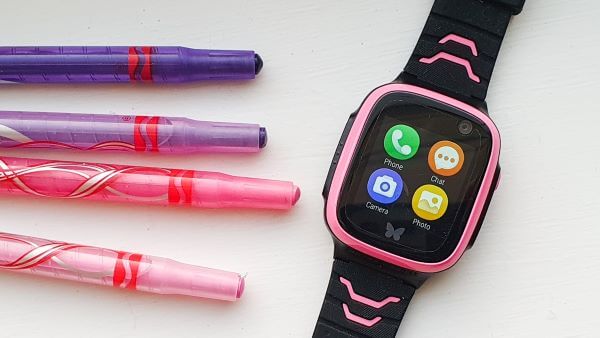 This smart watch is different from other watches due to its unique feature i.e it has IP68 rating, which allows it to be applicable in pools also.
If you want to spend time with friends and family and want the watch to be in your wrist in pool or beach, then you must prefer this smart watch as it offers this unique facility.
It has high quality camera so it allows you to take pictures but there is no sim card feature included so you cannot make video calls from it.
It has 2MP camera and is capable to store around 1000 photos and videos. Parents are not able to have a video call with their kids through this watch.
Xplora has an amazing feature that it allows kids to play games that make them active. This watch also has parental control contact list feature for the safety of children.
5. Little Tikes Tobi Robot Smartphone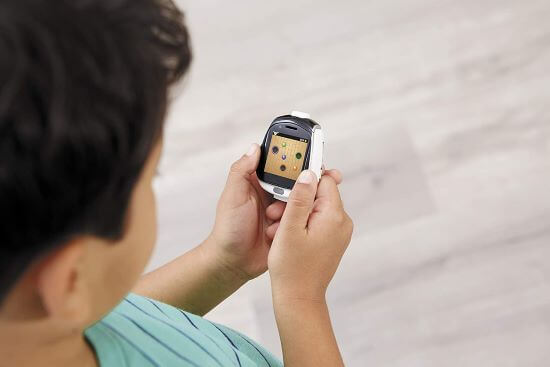 This kids watch is not considered to be the parental control to such extent as it offers only entertainment and learning. Its main mission is also to provide entertainment and learning.
It does not have safety measures for kids. Although it is quite affordable with just a cost of $54.99 but it lacks some important features as other smart watches do.
Yet, it has fitness trackers, games and has a storage much more than other watches i.e 3000 photos. It lacks the most important feature for parental control that is GPS tracking and geo-fencing.
It does not allow parents to call or message in any situation. Unlike other smart watches, it does not have SOS feature as it does not have sim-card feature.
It is best watch for entertainment and fun and some health tracking. Its important feature is that it provides educational and learning facility to kids.
Which One is Right for Your Kid?
Basic and common function of smart watch is the parental control over their children. So, while selecting the smart watch parents should know which is the best phone watch for kids.
The best smart watch must be able to have camera for video calling and sharing pictures, it must have sim-card facility so that parents and kids can be in contact with each other.
It should provide some security related features like the GPS to track the location of kids by parents, SOS feature is also one of the best features for parental control that can be used in emergency by kids to aware their parents about the happening.
NOTE:
If you are finding a GPS tracker which can download onto kid's smart phone, then KidsGuard Pro for Android is the best choice. It can track real-time location and location history of a phone.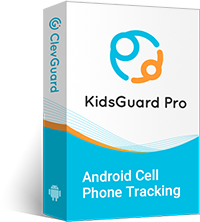 KidsGuard Pro for Android Features
Track cell phone location in real time and view location history
Check all incoming and outgoing calls & SMS
Spy on social media apps like WhatsApp, Instagram, Snapchat, Facebook, Viber, WeChat and more
Remotely access the files on the target phone, like contacts, photos, call logs, etc.
Conclusion
From all above discussion we can conclude that there are a number of smart watches available in market with different features and it is very important for parents to select the smart watch for kids by keeping in mind the need and use of their kids that which features they must prefer for choosing the smart watch.