Question:Is there a free way to lookup a phone number?
There are lots of free phone lookup apps and ways in which we can check anyone's phone number, background, location, calls or criminal history, etc.
If you want to know how to get information on a phone number for free, a reverse phone number lookup or any free phone lookup app, you will have to read the following article.
Best 5 Free Phone Number Lookup Sites
There are many free phone lookup sites available; in this article, you will get to know almost five of them.
1. Truth Finder
Truth finder can be used to check a person's real name, location, background information, phone number, address, and many more items.
You can also find any missing person or look up to callers, and the only requirement of this app is that it will provide you with every information available in the online public.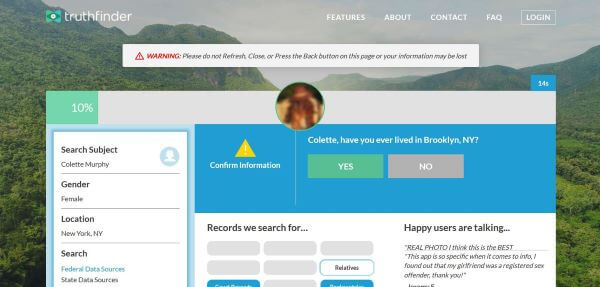 Features
As mentioned earlier, Truth finder uses online data to search for records including marital status, police cases like arresting, engaging in criminal activities, etc.
It can also check a person's dark web scanning and exposure to the dark web. Can easily gain public records of people. But this app contains both pros and cons also.
Pros and Cons
It is available for both iOS and Android devices and contains every updated information in just a few seconds.
24/7 customer service is available, and they quickly respond to every problem that arises. For gaining trust, every app offers a trial period, but the truth finder does not.
Hence it is not a free phone lookup app. Moreover, the ads this app shows are very misleading. Cost is also very high for this app at about $28.
2. Instant Checkmate
Instant checkmate lookup site is very different from all other free phone lookup apps because it provides a free trial to check out all the online information about a person.
This app is best when searching for a person you have met online on any dating apps etc.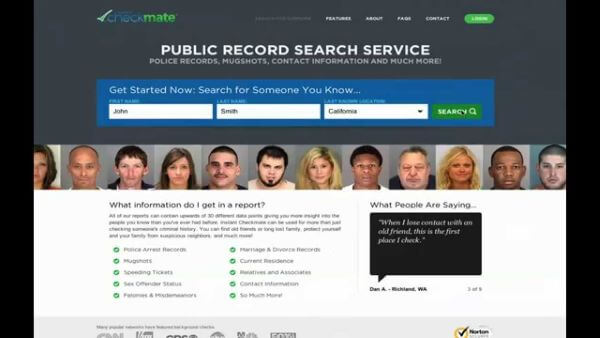 Features
It will tell us about private information like social media, numbers, addresses, etc., and is very easy to use. This app also has a feature named reverse phone lookup in which you can find a person just by their number.
Amazing Right? But you will need to keep in mind that this reverse phone number lookup can be found but after very deep searching.
Accurate criminal records or history, including traffic violations, can be found. It has very high ratings from all other apps available on the Play Store.
Pros and cons
This app gives low rates for a one-day or 5-day trial. You only have to do a single click, and results will be quickly shown to you.
It gives different options to find data from social media or any other accounts.
Guidelines are available to you about how to use every piece of information and why.
Cons may include:Hanging or slowing down while loading reports. Also, an issue arises when you demand a refund in this app. Gives very low customer support services.
3. Numlooker
You might be thinking, is there a free way to lookup a phone number? Or how to get information on phone numbers for free?
The answer is yes! You can find information about a person by using this free phone lookup app, Numlooker. This free reverse phone lookup is exactly what you need.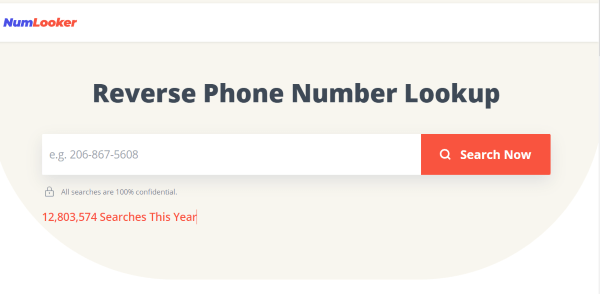 Features
This Numlooker app is used widely to check reversed phone numbers. You can recognize the person who was calling you.
Using this tracking app, you can also have detailed information about that person's address, age, background information, family information, phone number, and location.
This Numlooker has mastery in recognizing spam calls, ensuring the safety of your family members, recognizing the person's identity, and what else. With this app, you can do all these activities quickly, privately, and like an expert.
When you search for a number through this reverse phone lookup, the search engine provides you a complete report that includes a person's name, address, GPS location, etc.
This app also gives you information about the person's email address their gender profiles, previous address, etc.It also provides authentication. This reverse phone number lookup provides real information in minutes and is free of cost.
Pros and cons
Numlooker app provides genuine information as this app accepts that the information should be real and true because if the data is not true, it will make the user unhappy.
Due to this advantage of numlooker, it is considered the most favorite among users. It does not save any information on the searched phone numbers on its servers.
4. Coco Finder
If you receive a call from an unknown number and wonder who that person could be, this might give you a chance to find information about the person.
Let me introduce you to a phone number tracker app, "coco finder," also called reverse phone number lookup.
This will provide you information which is available online. This gave authentic information, and you will not regret doing this.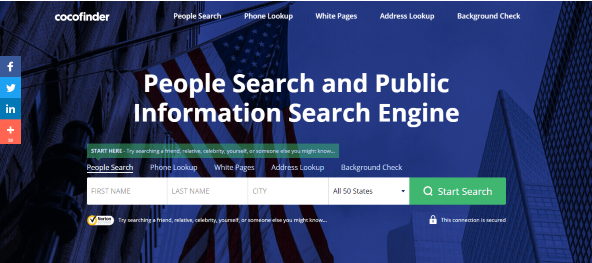 Features
You can search people by their names. It has people finder tool to search for family members, friends, etc. By using this, you can find people using their first or last name.
You can also enter the city in which they live to make your search results brief. Search locations of a person and many other details through this reverse phone lookup.
With email lookup, this app can find the profile and accounts of a person. You can also find account links with their email addresses.
Coco finder background check will help you get information about a person's history like criminal or court records.
You can also use address lookup to find that which person lives at a particular address. You can recognize unknown numbers with this reverse phone number lookup.
Pros and cons
This app is completely safe and is free to use. This free phone lookup app is considered best because it does not track your data or your searches.
Its data-based are updated regularly, and there are many ways to search for a person.
But one con is that it may take a long time to search for a relevant person's information.
5. True People Search
Nowadays, it is rarely possible to find information free of cost, and it is also difficult to have accurate information. But this app, true people search, continuously gives you real information about the person you are searching for.
It can give proper information like their names, landlines, and their accounts for free. You can also see their background information, relatives, contacts numbers, etc.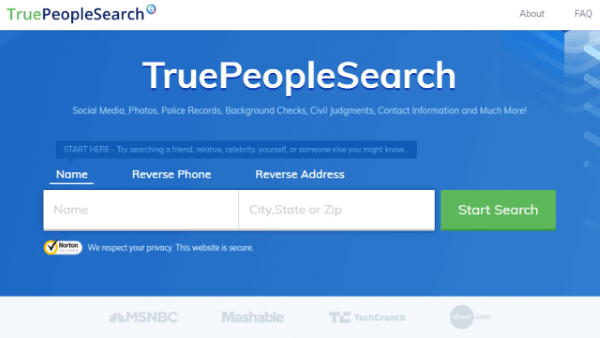 Features
If you make new friends and get into a relationship and feel something off about them, true people search can give you information about the background history. If your old friend's number is lost, you can also find their new phone number.
Pros and Cons
A people search can give you accurate information about a person by simply searching for their names.
You can also find detailed information about the person's background, address, phone number. The only app will work when you provide the person's name, city, zip code, and state.
Related Read: How to Receive Text Messages from another Phone Number?
What Makes the Best Reverse Phone Lookup Site?
Everyone demands features like how they can get information on a phone number for free which provides them every feature that they like.
If there is a free way to lookup a phone number, search the dark web, find people, and is not trial-based or paid, provides 24 hours customer support service, it can be considered one of the best free phone lookup apps.
Tips: How to Track a Cell Phone Location Secretly?
Real-time cell phone location trackor - KidsGuard Pro for Android. It is the easiest way to see a person's online activities, location tracker, along geo-fence locations.
Many worldwide users trust this app because of many reasons. You can track the locations of your colleagues, children, etc., without even them knowing. You will also be notified about what activities they are doing on their mobiles.
When you start to think that your children have started indulging in bad activities and have started going to bad places, or you have lost your trust in your spouse, and you want to know with whom your spouse is cheating you or how you can find them secretly.
How to Use KidsGuard Pro for Android?
Step 1.
Click
Monitor Now
button below to sign up a KidsGuard Pro account. After registration, log in your account aand go to
My Products
page.
Step 2.
Tap on
Setup Guide
button and follow the instruction to install KidsGuard Pro for Android onto target phone. This step only needs to take 3-5 minutes.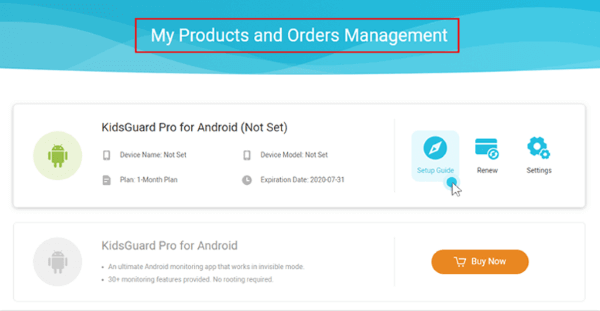 Step 3.
After correct setting, the icon of this app will disappear from the home screen of target phone, it is 100% undetectable. Now you can start to monitor the real-time location of target phone and other phone activities.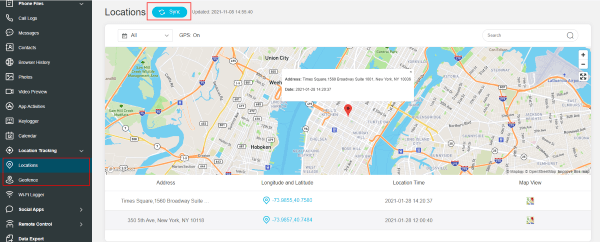 Conclusion
Whenever you come in a situation where you want a person's personal information, you can check all the apps mentioned in the article.
Apart from all those detailed apps, you can also check KidsGuard pro for Android users as it has many good customer reviews. To sum up, all these apps will surely meet your desires and will not make you regret them.
It is not necessary that you have to find any reverse phone lookup app only when you are in trouble. Everyone should know some updated features of any app, like is there a free way to lookup a phone number or is there any free trial.