Question: What is text burner app?
Most of the people are not aware of technology and get surprised by listening about new technologies.
Similarly, I am sure many of you will be really surprised to know that you are made able to text someone while hiding your original number and showing the receiver any other number.
In start it was very unique and very less number of people were aware of this but now it has been introduced to a large community.
In this article we will provide you complete knowledge of text burner apps and how parents can save their kids and other loved ones from such apps.
How Does Burner App Work?
Burner app works anonymously. Anonymous means hidden. This app works secretly and replace the original number with any other fake number. Just activating that other number you can make calls to any one from your phone, send text messages and even picture messages.
These phone numbers can be from different countries. After downloading the app you need to select a code for the mobile number. This code is basically the country code which you want to use as a temporary number.
The app will provide you a list of numbers that are available for you to use. Calling from the temporary number will only show that number to the receiver and the receiver will also reply on that same temporary number while the real number will be hidden until you don't allow the app to show the real number.
You can also enable the notifications so that you will be notified whenever you receive any text or call on that temporary number.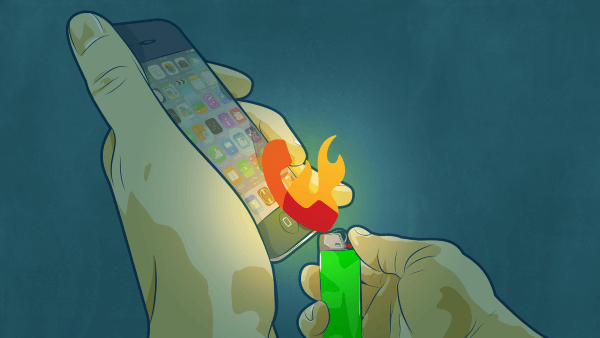 Best Features of Burner App
Text burner Reviews
Burner app are available in a large quantity on both Play Store and Apple Store. There are some points which a best burner app must possess.
Permanent Burner number
Sometimes you may need a burner number on permanent basis or for a long term for your business if you want to text maximum people for long term and use that same number for your company. The best app will be that which will be providing same number for long term use.
Prepaid Service
Burner numbers are not used all the time. So, the service providers must have this facility for its customers to only pay when the services are required instead of monthly payments.
Unlimited Numbers
The burner app must provide unlimited numbers for burner text. Some apps only provide a single number but there are some apps also available that provide more than one numbers at the same time.
Why Use Text Burner App?
From the Burner app reviews we can realize for what purpose it is used for. Burner apps are used for business advertisements. It is actually the best way to advertise something being unknown. But unfortunately, most scammers use this service to trap people in their scams.
Many drug suppliers use this service to trap young kids and also use them as a middle man to supply their drugs without showing their real identity. These apps are also used to spread adult contents and trap people in such activities
Related Read: How to Track Calls and Texts from Another Phone?
Main 5 Text Burner Apps You Should Know
1. Burner
Burner is an app that is best suited for this purpose and its name is also based on its features. This app is available for both the Android and iOS devices. It depends upon you what you want and can download it accordingly.
It is a paid software but to attract more customers towards itself and for creating interest it offers a trial of seven days in which it provides 40 messages and 20 minutes talk time.
After that if you want this service, you have to pay for it. Burner allows you to set the numbers enable to call you.
2. Cloud Sim
Cloud Sim is another burner software that provides you with multiple numbers to be added on your smart phone without any hurdle. This app is now becoming famous as more and more people are getting connected to it. Cloud Sim is available for both the Android and iOS users.
It allows international calls to its clients. Its charges are really affordable and can be managed by a normal person. The uniqueness of Cloud Sim comparative to other burners is that is has "Do not Disturb" feature. This feature allows the users to enable and disable the availability of themselves.
3. Flyp
Like other apps, Flyp is also a burner app that provides temporary numbers up to 5 US numbers other than your current number. This software allows you to call and text with fake numbers in more than 15 countries. 'Do Not Disturb' mode is also available on this software.
This feature allows you to enable and disable callers to call you whenever you want. All the call records, text messages and voice messages are all scene at a single place you don't have to look for them at different places at it becomes difficult and irritating too.
4. Hushed
Hushed is also one of the best burner apps as is very much similar to Burner app. Hushed app provide numbers for around 40 countries and provides more than one number for this purpose. Hushed provides only three days free trial and another condition is that it is only for American numbers.
Payment method is very different and totally according to your needs you can select what is the best suited for you. Hushed is also available for both Android and iOS users. It allows both local and international calls.
5. Grass Hopper
If we talk about 5 best burner apps and add Grass Hopper in that list, it would not be wrong because Grass Hopper is really one of the best applications. Its best thing is that it is also available on Windows other than the iOS and Android devices.
Other standard features like the Caller ID, automatically generated greetings and many such like features are already available in it. This software is used mostly by the small businesses and the automated greetings develop a very good expression to the listeners about that company. It also offers 7 days free trial.
Pros and Cons of Burner App
Burner app is used for different purposes at depending upon its use we can also define its pros and cons. Burner app review enables us to realize these few things:
Pros
You are able to call others secretly without showing them your real number.
It provides calling, text and voice mails services to others with private numbers.
Burner app is used by many businesses for their companie's advertisements and also to attract customers.
Cons
Using this app for wrong deeds make it very dangerous for many people.
Scammers and fake callers use this to get money from innocent people by trapping them in several ways.
Drug dealers sue this app to hidden supply drugs to people without age restrictions that can ruin a lot of youngsters also.
Using this app for dating purpose and spreading adult content, people call others and they got someone to trap in their fake love and then misuse that person that may be a girl.
For Parents: How to Find Out Whether Kids Use Text Burner App?
Monitor their device with KidsGuard Pro
Now, reading the cons of this app, we can clearly examine that how dangerous it could be for our kids. To keep our kids safe from such apps we prefer you to use the KidsGuard Pro app.
It is considered one of the best parental control apps due to its amazing features. Just connect the device of your child with your device and from KidsGuard Pro Dashboard easily see whether your child has installed the app or not. Moreover this app will help you out a lot in keeping an eye on your kids all the time.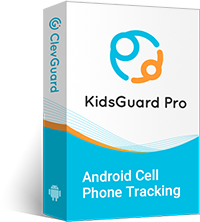 KidsGuard Pro for Android Features
Track cell phone location in real time and view location history
Check all incoming and outgoing calls & SMS
Spy on social media apps like WhatsApp, Instagram, Snapchat, Facebook, Viber, WeChat and more
Remotely access the files on the target phone, like contacts, photos, call logs, etc.
Regular Checking of Phone
Another simple way is to watch your kid's phone regularly but kids are so smart that they can simply hide the app and you could never find it out.
Awareness to Kids
Parents should also make their kids aware of rights and wrong. They should be told what is good and bad for them. Tell them the pros and cons of online apps.
Conclusion
In this article, we have briefly described that what is Burner app and why is it used. After discussing is uses we came to know about some apps that are best for use and also the pros and cons of this app. Then we discuss our main objective that how can we safe our loved ones from such applications as they are very dear to us and we can't see them ruining their life in such activities.
We discussed three methods and realized that using parental control is the best one for this because not explaining them the pros and cons is not the enough remedy. We must have to watch them secretly after explaining them everything and KidsGuard Pro is the best app for this purpose.