Apple has always been a pioneer in the tech industry, consistently delivering innovative products that reshape our digital experiences. Among their most notable advancements is the iOS operating system, which powers Apple's range of mobile devices.
The highly anticipated iOS 17, unveiled at the WWDC 2023, continues this legacy of innovation. This guide aims to provide an in-depth understanding of the iOS 17 beta, its exciting new features, and detailed instructions on how to download and install the iOS 17 beta version.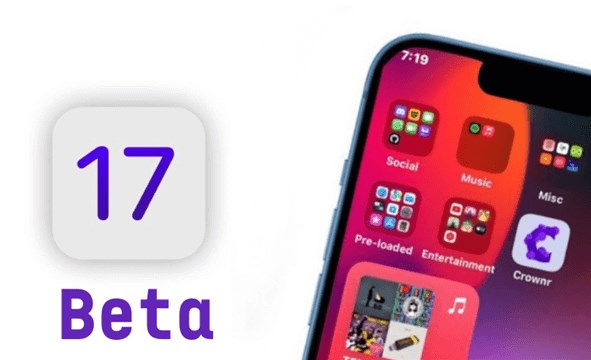 1. iOS 17 Release: A New Era for iPhone Users
Apple's iOS 17, an upcoming release announced at the WWDC 2023, aims to transform your iPhone usage experience. The new version is set to be launched in mid-September 2023, aligning with the release of the iPhone 15 models. However, Apple offers early access to the beta version for developers and adventurous users eager to explore the new features before the official release.
2. Device Compatibility: Can Your iPhone Run iOS 17?
Not all iPhone models can support the new iOS 17. Apple has ended support for older devices that use the A11 Bionic chip. Therefore, the minimum requirement for iOS 17 compatibility is an iPhone XR or a later model. Here are the iPhone models compatible with iOS 17:
iPhone 14
iPhone 14 Plus
iPhone 14 Pro
iPhone 14 Pro Max
iPhone SE 3
iPhone 13
iPhone 13 Mini
iPhone 13 Pro
iPhone 13 Pro Max
iPhone 12
iPhone 12 Mini
iPhone 12 Pro
iPhone 12 Pro Max
iPhone SE 2
iPhone 11
iPhone 11 Pro
iPhone 11 Pro Max
iPhone XS
iPhone XS Max
iPhone XR
3. Precautions: Safeguarding Your Data Before Installation
Before attempting to install the iOS 17 beta, it's crucial to safeguard your data. If you haven't backed up your iOS device yet, do it now. Here's how to back up your iPhone before starting the iOS 17 beta download:
Open Settings and tap into your profile. Find iCloud Backup and click in.Open the "Back Up This iPhone" button. Click "Back Up Now" to ensure your data is saved.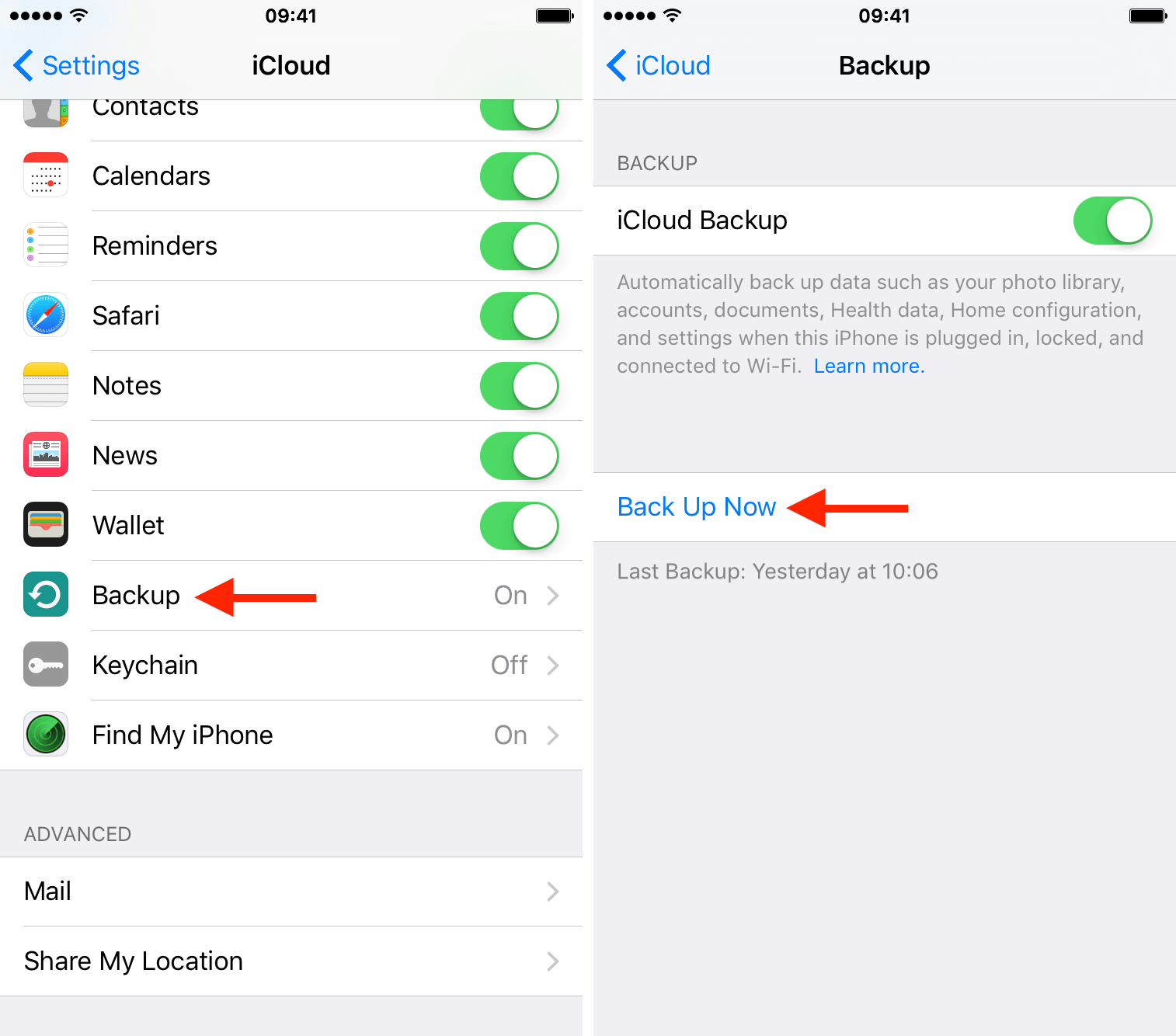 4. Ways to Download and Install iOS 17 Beta
Now that you've backed up your data, you're ready to explore how to download and install the iOS 17 beta. The process can be approached in various ways, whether you prefer the official iOS 17 beta iPSW download or want to explore the iOS 17 public beta download.
4.1. Downloading iOS 16.6 Beta Profile to Get iOS 17 Beta Profile
An unusual yet effective way to download and install iOS 17 beta is by downloading iOS 16 beta. If your iPhone is an iPhone XR or a later model, the beta profile will automatically adapt to your phone and prompt you to download iOS 17 beta.
Download the iOS 16 beta profile. Open Settings>>General>>Software Update, and turn on the Beta Updates option. You will see the iOS 17 beta profile. Click Download and Install, and your iPhone will be automatically updated to iOS 17 beta.
4.2. Downloading iOS 17 Developer Beta Profile via Apple ID
If you are eager to try out the iOS 17 beta and want to sample its cutting-edge features, downloading the iOS 17 developer beta profile is a fantastic option. This method does not require an Apple Developer Program membership, which charges $99 per year. Instead, it provides exclusive and free access to the latest iOS 17 features and updates using your Apple ID.
Visit developer.com and sign in with your Apple ID.
Agree to the Apple Developer Program agreement.
Go to "Downloads" and find the iOS 17 beta profile download. Click "Download."
Open "Settings" on your device and tap your Apple ID.
Select "Profile Downloaded" and install the iOS 17 developer beta profile.
Restart your device and go to "Settings" > "General" > "Software Update". Download and install the iOS 17 beta update.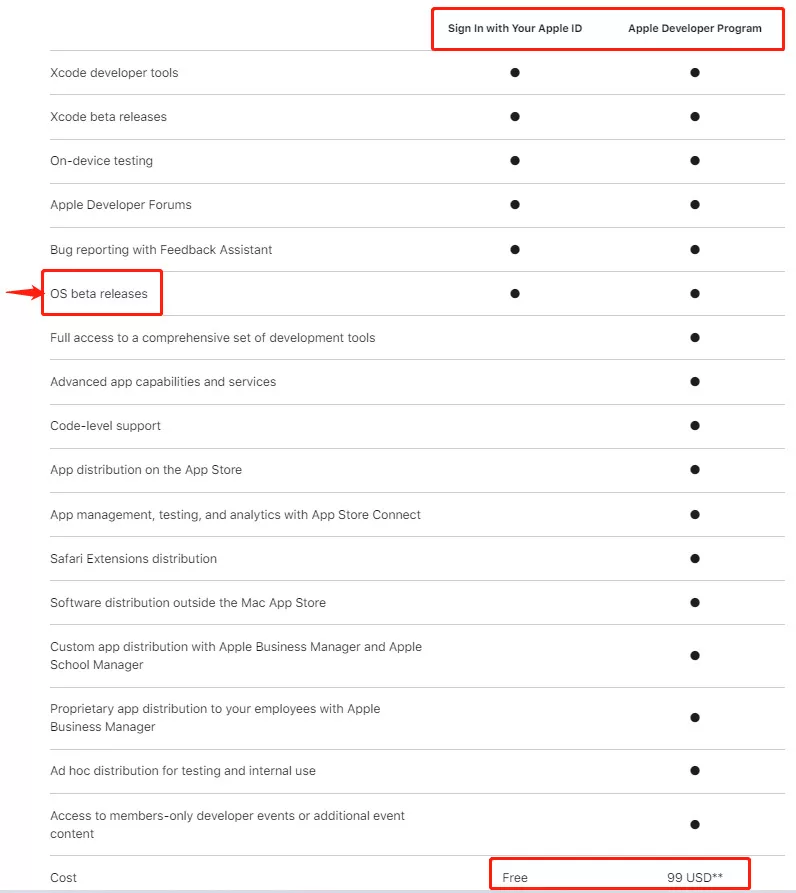 4.3. Downloading iOS 17 Public Beta without a Computer
You can manually download the iOS 17 public beta by participating in the Apple Beta Software Program. Once you join the program, you can install the iOS 17 public beta and explore its exciting new features.
If your iPhone is running iOS 16.4 or later: Click "Open Beta Updates" and choose the Open option. It will automatically navigate you to the Beta Updates in Settings. Then Choose iOS 17 Public Beta, and you will see the iOS 17 beta profile. Tap Download and Install, and your iPhone will automatically restart with the iOS 17 version.

If your iPhone is running iOS 16.3 or earlier: Simply click "download the configuration profile". The profile will be automatically downloaded on your iPhone. Once the download is finished, you will see the iOS 17 beta. Tap Download and Install, and your iPhone will automatically restart with the iOS 17 version.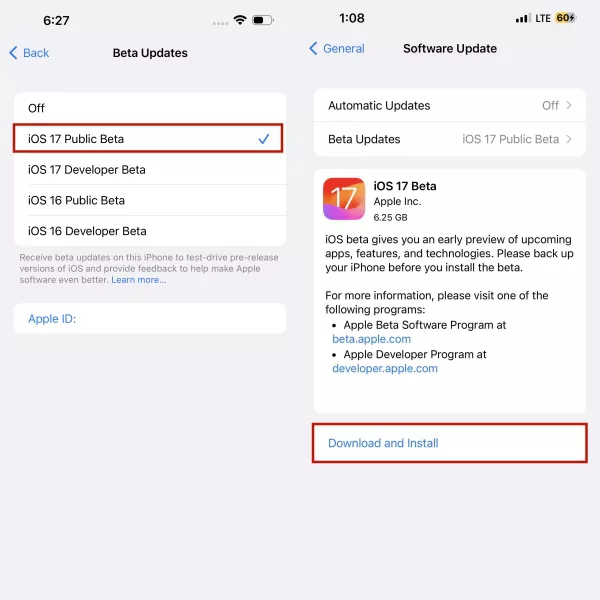 5. An Overview of iOS 17's New Features
iOS 17 introduces a host of new features and improvements that aim to enhance your overall iPhone experience. Here are some of the notable features of iOS 17:
Customizable iOS 17 phone calls: This feature gives users the freedom to personalize their phone call settings, providing a more tailored user experience.
Callkit live voice call: This feature ensures high-quality voice calls, offering crystal-clear audio during conversations.
Audio message transcription: iOS 17 can transcribe your audio messages, making it easier to read and understand the content without playing the audio.
Autocorrect on the keyboard: The keyboard in iOS 17 features improved autocorrect capabilities, helping users type more accurately and efficiently.
Record a video or audio message when someone misses your FaceTime call: If someone misses your FaceTime call, you can now leave a recorded video or audio message.
StandBy: This new full-screen experience provides an immersive and engaging user interface for specific tasks.
Swap numbers with NameDrop: This feature allows users to quickly and conveniently exchange contact information by simply swapping numbers.
Journal app: iOS 17 introduces a built-in Journal app that encourages users to document and organize their thoughts, ideas, and daily activities.
Autocorrect improvements: Autocorrect in iOS 17 features better predictions and text recommendations, enhancing the accuracy and efficiency of typing.
Communication Safety: Communication Safety features have been expanded to protect against explicit content in various services, providing a safer experience for users.
6. Privacy and Security Enhancements in iOS 17
Privacy and security are paramount in Apple's approach, and iOS 17 continues to prioritize user data protection. The new operating system introduces privacy and security features to further enhance user safety. Notable additions include the Check-In feature, which focuses on personal safety, an enhanced lockdown mode, and privacy-focused AI tools.
7. Improved User Experience and Productivity in iOS 17
iOS 17 brings various updates and improvements aimed at elevating user experience and productivity. The introduction of PDF editing capabilities, shared passkeys and passwords streamline the process of securely accessing accounts and services. SMS autofill in Mail makes managing and responding to messages more efficient. Adaptive audio for AirPods enhances the audio experience by intelligently adjusting sound based on the user's environment.
8. FAQs About iOS 17 Beta
Q1: What's the difference between developer beta profile and public beta profile?
The key difference between a developer beta profile and a public beta profile is accessibility. The iOS developer beta profile is typically released first and requires a developer account. The public beta profile, on the other hand, is made available to a wider audience and does not require a developer account.
Q2: Is iOS 17 beta stable and safe?
Indeed, Apple beta versions can be both thrilling and rewarding experiences. While it's essential to exercise caution, Apple beta is generally safe to explore. They offer a unique opportunity to preview and test upcoming features, giving you a sneak peek into the future of Apple software.
Q3: When can I download iOS 17 public beta?
The iOS 17 public beta was released after June 12, making it available for users to download and test out new features before the official release. The public beta program is open to anyone interested in trying out the latest iOS version, and it is generally considered more stable than the developer beta.
Q4: What are the risks of downloading the iOS 17 beta on my iPhone?
Installing the iOS 17 beta on your primary iPhone may cause issues that affect your regular usage, such as apps not working properly, shorter battery life, glitchy notifications, and potential software update issues when connecting to a computer. Therefore, it's recommended to download and install the iOS 17 beta on a secondary or non-critical device.
In conclusion, iOS 17 beta offers an exciting opportunity to explore the latest advancements in Apple's mobile operating system. Although it's crucial to approach the download and installation process with caution, the chance to experience the new features ahead of the official release is certainly enticing for many tech enthusiasts. Remember to back up your data, be prepared for potential bugs, and embrace the excitement of being at the forefront of innovation.