Question: What is Jailbreak?
In information technology, it means to install a software other that the manufacturer has made for that device. It is mainly used for iPhone mobiles.
For example, an iPhone mobile must have iOS operating system. Installing Android Operating System instead of iOS in an iPhone is a best example of jailbreaking.
This article will explain how to jailbreak a phone and other useful tips.
What Are the Different Types of Jailbreaks?
Jailbreaking a phone
can be divided into four basic types.
Tethered
Untethered
Semi-Tethered
Semi-Untethered
Tethered Jail breaking involves a method to remove restrictions from iPhone in which we need to connect the phone with computer. It is considered a temporary mechanism that also effects he battery to much extent.
Untethered jail breaking is the process which does not needs the phone to be attached with a computer. Untethered jail breaking is a permanent solution with no damage to the battery.
This type of jail breaking also has no virus threat. This method is the answer to of the question that how to jailbreak a phone without a computer.
Similarly, the other two types i.e. semi tethered and semi untethered jail breaking have their own features and characteristic due to which they are distinguished from each other.
All these types are different, some were used only in the past and most are used in the present too as per their need.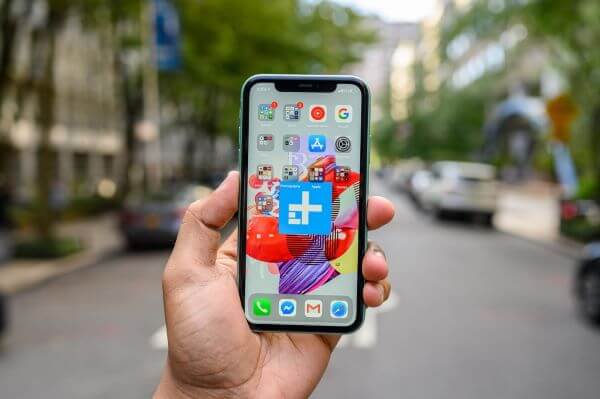 How to Jailbreak Your Phone?
If you have an iPhone, then jailbreaking may cause some issues for you, and it is not easy to jailbreak your iPhone.
There are many pros of jailbreaking: you can easily block ads and set CPU; it will also help you use your mobile for different years.
There is a specific term that is used for Android devices for jailbreaking as rooting. Through jailbreaking, you can easily access files from an unauthorized or unofficial site or resource as well as there are some requirements that you will have to keep in mind before jailbreaking your phone.
Requirements
You will have to restart your device for iPhone users before doing this because some problems will occur on iPhone devices if you do not do it.
It is better if you keep a second option with you, backing up your data. So if any problem occurs during the jailbreak and if your device is not compatible with the jailbreaking, then, in that case, you will have your previous data right by your side.
Safety Warning
For jailbreaking, you will have to keep your device 100% secure because there are chances that it may remove some privacy features from your device hence leaving your data freehand to hackers and cybercriminals.
Because after rooting, the hackers can easily see and access your information which may be used later for bullying, blackmailing, and theft.
And if you are concerned that your device is being tracked or watched by someone, you can easily edit it in the settings through the factory reset.
Furthermore, if this option does not work, uninstall your mobile's operating system and then reinstall it.
Method 1: iPhone Jailbreaking
Step 1.
As mentioned earlier iPhone gives more problems when jailbreaking than Android devices, so you will have to see different methods and choose a method that is compatible with your iPhone device.
Step 2.
Today the most common thing used for jailbreaking is checkra1n file on your windows or mac OS device and then connect it with your phone. So when you connect it, a dialog box will appear, which will show you the details of the checkra1n app.
Step 3.
It means that jailbreaking has started on your device. Now it will show you whether to recover your files or not, now click next and read the information carefully and accept it.
Method 2: Android Jailbreaking
Step 1.
For Android jailbreaking, you will have to download and install Android SDK on your laptop. On the phone, click on allow the boot loader to be unlocked so that you can easily interface your mobile with the computer.
Step 2.
Turn off your phone and hold the power button and click on boot your mobile. Now open platform tools on windows. Now you will see a PowerShell window then give the command to decode your mobile's bootloader.
Step 3.
Firstly download TWRP on mobile, then Magisk. Make sure your phone is in fast boot. Now install the Magisk Zip file, and your device is ready to be rooted.
Method 3: Again for Android Device Jailbreaking by Dr. Fone
Step 1.
First, backup all data from your mobile device. First of all, download Dr. Fone to your windows. After installing, open the app and click on the root option.
Step 2.
Now connect USB from computer to mobile. A dialog box will appear to click on the ok option.
Step 3.
After that, tap on the start button. After tapping, the jailbreaking will start on your device. Now click on the root option and then click on confirm. This is the easiest method for jailbreaking.
Part 3. What Are the Differences between Jailbreak,root and unlocked?
Jailbreaking is a process to get administration of iPhone and install other software and applications to enjoy their features even using iphone.
Rooting is said to be a method to get root access to any device. Most probably it is for Android phones.
With the help of rooting, you can provide access to some applications to completely access the Operating System, to install and uninstall software and even you can revoke permissions installed apps need.
Unlocking a phone means change your network provider. If you are not satisfied with your current network provider you can just simply unlock your phone and use it with the carrier suitable for you.
Related Read: Top 7 iPhone Spy Apps Free Online without Jailbreak It
Pros and Cons of Jailbreaking
Jailbreaking an iPhone has both positive and negative impacts.
Here we will discuss both of them. By jailbreaking you become the head/ administrator of your device and can do whatever you want to even other than the features allowed by iPhone officials.
Pros
Jailbreaking has many benefits, few are discussed below:
Customization of your iPhone
With the help of jailbreaking you can add extra themes, wallpapers, icons and many more features to your iPhone other than that provided by the iPhone officials.
Applications other than App Store
As you are the administrator now, so you can download several applications like games and other applications from stores other than the App Store.
Pre-Installed Applications
By jailbreaking, you can not only add applications from other stores but can also delete the applications that pre-installed by iPhone in your device that cannot be removed without jailbreaking.
Cons
Jailbreaking also has some disadvantages. Here are the few of them:
Phone's Warranty
It is clearly mentioned in the license agreement by iPhone that they does not claim any phone which has been using any other software other than authorized by the iPhone.
So, if your device is being jailbreaked, then your iPhone warranty has been void and you cannot make a claim for any damage.
Battery damage
Using jailbreaking, can make your iPhone battery crash or may shorten the battery time. This is because a hacked software can may cause an accelerated battery drain.
Security Risk
As we all know that iPhone provides the best security features. It is very safe and secure. By jailbreaking, your iPhone data can be breached and anyone can hack it and your data can be leaked out as you will be using unauthorized software.
NOTE:
Are you finding a spy app that no jailbreaking is required and it's 100% safe to use? Then KidsGuard for iOS is the best choice for you.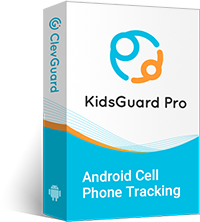 KidsGuard Pro for iOS Features
Check all incoming and outgoing calls & SMS.
Spy on social media apps like WhatsApp, Line,Viber,Kikand more.
Read all the text messages sent or received by the target user, including those deleted ones.
Check Safari history and bookmarks to learn what the target user has been visited and what he is interested in.
Does Jailbreaking Void My iPhone's Warranty?
Basically jailbreaking is not allowed by the iPhone officials and even it is clearly mentioned in the license agreement that no one is allowed to do so.
And if still someone jailbreaks the iPhone then he is responsible for that and cannot make any claim against that iPhone or iPad.
It is unethical and unsafe also, to jailbreak and as it is against the terms and conditions of iPhone officials so misusing the iPhone can never be allowed by the officials.
This is the very clear reason that jailbreaking the iPhone makes its warranty Void and no one can claim against it and cannot get any compensation for that.
Related Read: How to Use iCloud to Monitor Others iPhone Without Jailbreak?
Is Jailbreaking iPhone Legal?
Another question other than how do you jailbreak a phone is that is it legal or illegal? The answer is very simple but we have to see some perspectives.
There are many states that have never make any law for this, so in those states, it always remain unclear. In US, this case falls under the Digital Millennium Copyright Act, this Act deals with all the digital copyright problems.
According to this act, it is not illegal to use jailbreaks but there are some exemptions. After every few years, the congress checks the situations and make changes according to needs.
Can I Download App Store Apps for Free after Jailbreaking?
Although iPhone does not provide any claim for its devices that are being jailbreaked but it does not prevent that device to use iPhone features that have been downloaded from App Store.
You can use both the services of iPhone and also the features you have installed after jailbreaking. You can use the applications downloaded from iTunes also and App Store facility is also available for you even after jailbreaking.
You can download different applications from App Store like games and all other applications available on iPhone after jailbreaking as normal users can do.
Conclusion
From all above discussion, we can clearly identify that what is jailbreaking a phone. It provides us the facility to add extra themes and many other features in our iPhone other than that provided and restricted by the iPhone officials.
By this feature you will be able to administer iPhone according to your will and not as provided by the iPhone officials. It also has some security risks like breech of data, personal information, even your device's battery can get damaged while installing any other software. iPhone provides only verified applications but there is no claim by iPhone if the device is damaged after jailbreaking it.