Do you find it hard to locate saved audio files on your iPhone?
This is one of the major challenges facing most iPhone users. It gets quite tricky trying to save audio files you recently received especially if you don't know your way around.
If you save an audio file, you can easily access it and listen at your convenience. Otherwise, the audio file is either permanently lost or you save it in the wrong place.
Although iPhone provides users a setting feature where they can set audio download to automatically, you may prefer to save manually.
If you are wondering, where do audio files save on iPhone? Here's your answer!
Where Do Audio Files Save on iPhone?
Audio files are usually stored in the iPhone storage. After you are done recording or downloading the audio file to your iPhone, select the save to files option.
Next, you get to choose the folder where the audio files will be saved.
This way, you choose where is most convenient for you and where you can easily recall. Most importantly, your files are safely saved in the right folder and location.
Where Do Saved iMessage Audio Files Go?
The iMessages audio files received on your iPhone go to either your iCloud or files app. It all depends on your most preferred and convenient storage location.
The audio message feature is in-built and saved by default. Since it is found on the messaging app, it is easier to record audio and get it ready for delivery.
How to Save Audio Files on iPhone?
If you recently got an iOS update, then it is likely to take you time to adjust to the normal operations needed. Since audio files are more rampant than ever, it is necessary you know the right method to save them.
Now, saving an audio file the right way prevents the stress of rigorous searches when you are ready to access it. Also, it allows you to conveniently listen in your own time and space.
Most importantly, it stops the audio file from deleting. Once you open a sent audio message, the time starts clicking and the earlier you save it the better.
However, if you mistakenly save it the wrong way then you are likely to have a hard time finding it or not finding it at all.
Here are the ways to save audio files on iPhone;
Open the audio file on your iPhone
Listen to it
Click on the "Keep" option displayed on the screen to save the audio file
Most times, this method could be rigorous and unnecessarily stressful. But there is an option that allows you to reset your audio files download to never. This way, all audio files do not expire after some minutes.
Below are the steps to follow;
Go to your settings
Open your messages
Under the audio message option, press "Expire"
Select "Never"
Now, you have successfully disabled the feature whereby your audio messages expire after two minutes.
What Does "Keep" Mean for An Audio iMessage?
Perhaps, you are wondering what exactly "keep" means for an audio message. Here, the keep means to save audio files or messages.
It is a way of indicating interest in saving an audio message or accessing it later. By simply tapping on the "save" you get to save the audio files selected to your picked or files app.
KidsGuard Pro is a software that enables a simple and stress-free installation and usage. It is quite distinguishable from other monitoring features as it works remotely and allows you to access all audio files at your convenience.
Perhaps, you intend to see your partner's business conversations, and private messages and you are a bit confused about how to go about it. KidsGuard Pro has proved to be the best as it is equipped with unique and effective monitoring tools.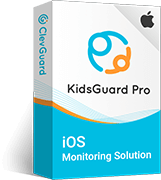 An Array of Amazing Features
Track cell phone location in real time and view location history
Check all incoming and outgoing calls & SMS
Spy on social media apps like WhatsApp, Viber, WeChat and more
Remotely access the files on the target phone, like contacts, photos, call logs, etc.
Works on stealth mode, 100% safe and undetectable
Where is the WhatsApp Voice Message Saved on iPhone?
WhatsApp voice messages are saved on iCloud settings. This iCloud storage is designed to contain most of the text messages and files entering the phone.
If you do not know how to save a WhatsApp voice message on your iPhone, then this is for you.
Go to Whatsapp
Open the audio file you intend to listen
Click on the download option
Next, go to your phone's settings
Open iCloud
Switch on your iCloud drive option.
Connect to the available iCloud account.
Navigate through the options and enable all Whatsapp file saving or downloading.
Conclusion
If you are still new to any of the iOS devices, then you are likely to find it difficult to get through some technicalities. One of them is saving an audio file on iPhone.
Any audio file that is left without saving expires within two minutes. If you had the intention of saving them, you need to do so before it expires.
Also, a strong iPhone monitoring software, KidsGuard Pro for iOS, is given as a bonus tip for you. With it, there is an opportunity to see all data on target's iPhone without knowing as well as audio files.