WhatsApp is a messaging application that has seen explosive growth in usage over the past several years. The application is used to facilitate communication across the globe. So convenient and useful WhatsApp is! However, WhatsApp still brings some risks.
Maybe parents will worry about their kids will be cheated or even abducted by the strangers on WhatsApp. Maybe a boss will think his staff do something that damages the interest of company on WhatsApp. Maybe a wife will doubt that her Husband is cheating on her and has a affair and chats with other women on WhatsApp.
To avoid these kinds of situations, you should a wonderful WhatsApp monitoring tool, such as KidsGuard for WhatsApp. What is KidsGuard for WhatsApp? And is it useful? Take it easy, this charpter will give you the full guide about KidsGuard for WhatsApp review.
Part 1. What's KidsGuard for WhatsApp?
KidsGuard for WhatsApp is one of the most effective spy tools for monitoring WhatsApp chats. This robust tracking app lets you monitor your child's or staff WhatsApp activity in real time. You can use it to keep tabs on WhatsApp activity, including their chats media, calls, and documents and other imformation on the target phone.
Further to WhatsApp spying, you may also read various WhatsApp statuses, including quotes, photographs, videos (thumbnails), and more, all without the owner's knowledge. It is even possible to see if something has been deleted or has expired.
The simplicity with which KidsGuard can be implemented is among its most notable advantages. Even if you don't have much experience with technology, you can still watch your child's device from the very beginning by installing a covert program that takes only five minutes to set up.
Part 2. Is KidsGuard for WhatsApp Safe?
Yes, KidsGuard for WhatsApp is 100% safe and no jailbreaking is required.
This tool keeps a close eye on the device's real-time GPS location, images, text messages, contacts, browser history, videos, and app activity. After the installation has been completed on the device you want the data from, it will be delivered to your online account automatically. You don't need to use any of your megabytes to check out what is happening with the other phone. Every piece of information is protected from harm.
Part 3. Is KidsGuard for WhatsApp Free?
No, the KidsGuard for WhatsApp does not come at no cost. It is a premium software for parental control, and users will need a membership to utilize the program's functions. The app has a free trial version, but you must pay for a subscription if you want to keep utilizing its features after the trial. The subscription cost may change depending on the duration of the subscription period you decide to purchase.
Part 4. Can KidsGuard for WhatsApp Monitor Someone's WhatsApp Secretly?
Yes, KidsGuard for WhatsApp can monitor someone's WhatsApp secrectly since it's magical hidden WhatsApp monitoring tool. It will allow you to keep tabs on more than ten different aspects of WhatsApp, such as your status, voice messages, chats, etc without the target phone. It is compatible with any gadget using the Android operating system.
In addition, it operates in the background undetected while simultaneously providing data in real time. It can operate in stealth mode, making it impossible for the target to notice. You don't require a WhatsApp password to communicate with them. You can observe their activity on WhatsApp without them knowing as long as you install the app on their phone.
How to Use KidsGuard for WhatsApp?
Here are the 4 steps to follow in using KidsGuard for WhatsApp:
Step 1. Creating An Account and Buying the Plan
Sign in ClevGuard website and choose KidsGuard for WhatsApp tool. Then select your perferred plan for this tool.
Step 2. Download KidsGuard WhatsApp
Download and install the app from www.installapk.net on the target phone, then follow the instructions on the screen to finish the setup.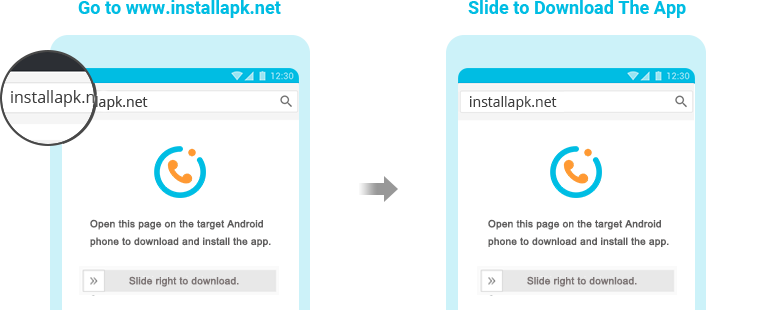 Step 3. Hidden as A WiFi Icon
Then this app will be hidden to be an icon of WiFi, so that the target person won't know his WhatsApp is monitored.

Step 4. Monitor WhatsApp Messages
Go to the KidsGuard for WhatsApp on your PC, click Demo icon, you can bind the target phone sucessfully. Then click the feature tab on the left, you can read all the WhatsApp data including chats, status, videoss, calls history and more from the targey phone.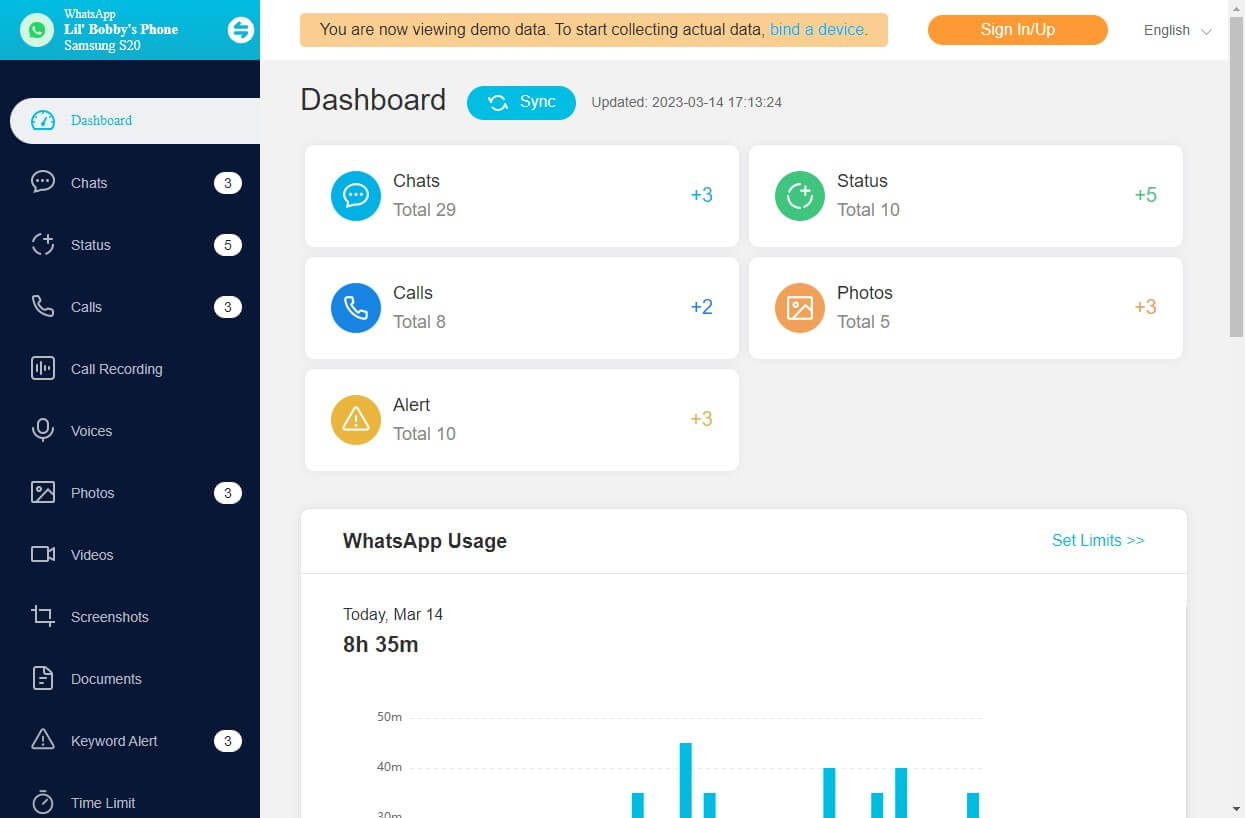 Conclusion
After reading this in-depth guide, the benefits of KidsGuard for WhatsApp are clear. Our favorite feature of this monitoring tool is how simple it is to set up and use. Neither the installation process nor regular use of the monitoring software requires any special knowledge or expertise.
Just give it a try, you will love this smart tool -- the best WhatsApp monitoring tool in the world, narrow the gap between you and someone you love.