Question: What is a kid safety web browser?
A kid-friendly web browser is similar to any other browser (Chrome Browser, Firefox, or Safari). All queries will avoid the harmful areas of the internet because the information is generally filtered.
Children will be unable to access adult pages, violent pictures, or hazardous information as a result of this. Children will be able to get the knowledge they require to complete their education, but they will not come across any potentially hazardous pages.
All browsers focus on certain aspects, such as safety or download speed. A kid's browser focuses on restricting access to certain sorts of material.
Why Need A Safe Browser for Kids?
Safe browsers for kids aren't always successful in preventing them from accessing potentially hazardous websites. They may be piqued by something they saw on television or heard at school and want to learn more about it.
All they'd have to do is switch to another browser. Rather, a kid-friendly browser restricts their searches to pages that are acceptable for children. It lowers the chances of unintentional exposure.
Children will be unable to access adult pages, violent pictures, or hazardous information as a result of this. Children will be able to get the knowledge they require to complete their education, but they will not come across any potentially hazardous pages.
Related Read:If you are finding an app which can block websites or apps on kid's device, try KidsGuard Parental Control App
5 Kid-Friendly & Safe Web Browser
There's not a single best single browser for kids. Instead, there are a plethora of excellent browsers. The one you choose for your child's use is determined by your requirements.
1. Web Browser Kiddle
Kiddle, which is powered by Google, is one of the most popular kid-friendly web browsers. The sites that come up when you search for kids are particularly tailored for them. Kiddle hand-selected the first three results, which are written for children.
Editors hand-pick the results below the first three, but they are not particularly written for children. All of the results, however, come from sites that are safe and free of adult content.
The pages after the first seven are standard searches, but they are still limited by Google Secure Search.
Kiddle is a safe browsing app that has some additional features, such as parental controls. Functions like comprehensive site filtering and keyword screening are among them. The browser also comes in a variety of bright colors and patterns, and the website text is big and simple to read.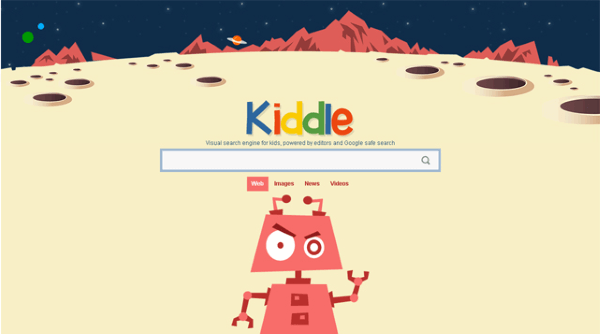 2. Kidoz Web Browser
Kidoz is a kid-friendly mobile browser with some very outstanding features. It includes an ad blocker, an in-app purchase limiter, a kid-friendly cam, and a gallery.
The Kidoz team has also selected videos for young children to enjoy. To use it, all you have to do is approve or ban any of the websites that your browser enables you to visit.
This browser has a few limitations compared to others. It restricts users to content that is appropriate for children. There are no options for images, music, or video.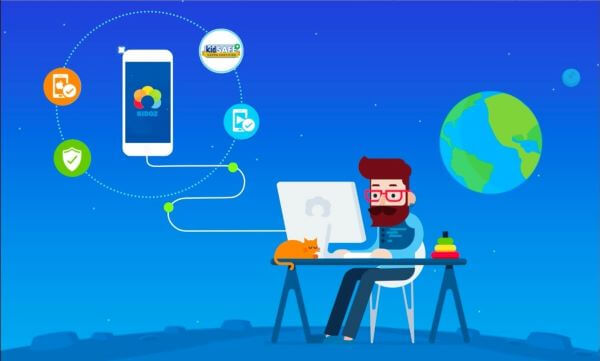 Related Read:Tor Browser Review: Is It Safe?
3. KidSurf Web Browser
KidSurf encourages child-friendly browsing by allowing for personalization. There is a pre-set list to just get you started, but you may whitelist the sites that you think are suitable.
A restricted email app is also available to safeguard youngsters from hackers and fraud. There are also ad and pop-up blockers, as well as a useful timer. As digital addiction affects younger and younger children, it is becoming increasingly necessary.
KidSurf is a safe browser that comes with several entertaining and kid-friendly Web sites, and you can quickly add more.
In addition, you may create a menu for each child that includes their favorite websites. Parents can use the application's security features, such as password protection, to prevent their children from changing system configuration or deactivating the Stop button. The application performed admirably in our tests.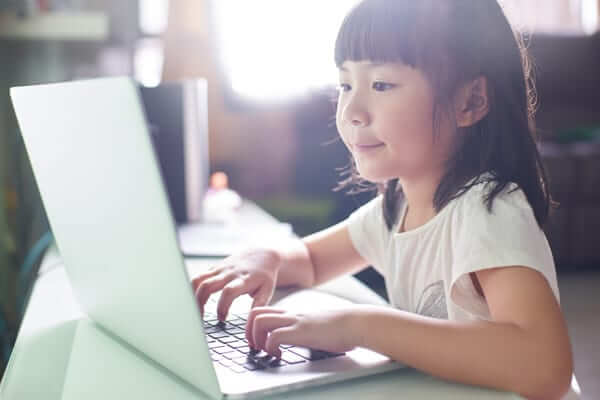 4. KidSplorer Web Browser
KidSplorer is a searchable database of kid-friendly websites. Parents can personalize these as they see fit. You can control which pages your children have access to.
A time limit is also in place to prevent them from becoming addicted to the computer. You may also set a time restriction for how long they can access the internet. This allows youngsters to play without being distracted by technology, which is equally as vital as having access to knowledge.
Aside from that, the browser will also prevent the usage of other browsers and apps. This is a significant benefit because this is a problem when using kid-friendly browsers.
The problem is that this browser may only be downloaded on Windows. There seem to be time management tools available to help you keep track of how much time you spend online.
Other browsers will be blocked, and other apps will be completely disabled by KidSplorer. For a free trial, download KidSplorer (Windows only) and explore how it works for your family.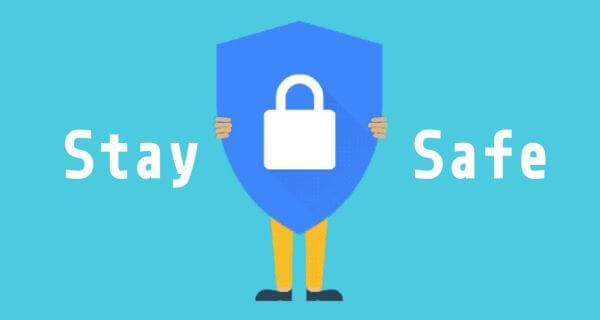 5. Pikluk Web Browser
Pikluk is a children's safe browsing app that allows parents to manage content. This is also an email server, which is unusual. Parents may use Pikluk to block websites that they don't want their children to view.
They can disable entire websites, pages, videos, and images. You can limit their searches to those pages if there are only a few websites that you approved. This holds for email as well.
Do you want to protect them against potentially harmful hackers, fraudsters, and trolls? You, too, influence this.
Another advantage of Pikluk is that it allows you to control who has access to the rest of the computer. This is a significant benefit since using a different browser is a simple method to circumvent parental restrictions.
One downside of this browser is that you must individually block each website. This implies that you must be aware of which websites and information to ban. This can be difficult as there are millions of websites and dozens more appearing every day.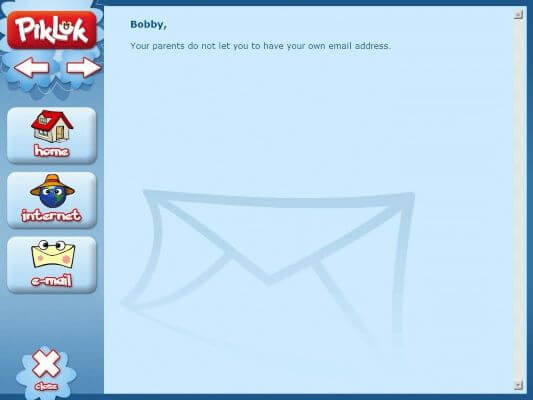 What is the Safest Web Browser for Kids?
Kidzui is a kid-friendly browser that has a large collection of age-appropriate, handpicked content. It's simple to use as one of the safe apps for kids.
The user-friendly interface allows access to their extensive database and filters information by age group. Parents choose the content's age range. As a result, students have a better capacity to search when they need to.
Users can also gain restricted access to groups, such as forums, via the browser. It inhibits labeling, friend-finding, including video functionality, as well as chatting and emails.
Kids may use keywords to search the site, and the results are selected by a "kidrank" algorithm that tracks how famous they are.
How Do Parents Make a Browser Safe for Kids?
Every parent hopes for their child to be safe from harmful content. However, we all know that keeping a constant eye on your child at home is impossible. Web browsers' parental control features can also be utilized to give this level of protection.
Media Restriction Mode is used to block sites.
Allowing You To Use Only Specific Websites.
By Disabling Web Search through Siri.
Limit the amount of time you spend.
To make purchases on the App Store and iTunes, create a password.
KidsGuard is a parental control app and is famous for its web-blocking feature that enables parents to block different sites on their kid's devices that are found to be dangerous for their kids.
The web-blocking feature of KidsGuard is free of cost. Other than this, KidsGuard enables you to block apps also.
Using KidsGuard, real-time GPS location can also be found on the target device, and also parents can filter calls on their kid's target device. The reviews by the users have proved that Kidsguard is the most dependable and trustworthy application.
How to use KidsGuard to block specific website on your kid's device?
Step 1.
First of all, you need to download KidsGuard onto your own device. Simply click download button below to get it from Google Play Store or App Store. And then sign up an account.
Step 2.
Log into your account and go to dashboard. Click
Bind Now
button here and follow the instruction to download KidsGuard Jr. onto your kid's phone.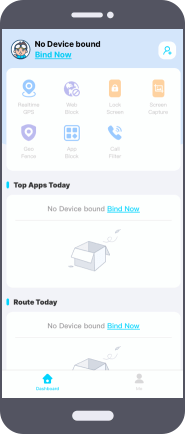 Step 3.
After binding and finish some necessary setting, you can start to manage your kid's phone. Including block websites and apps, track real-time location,etc.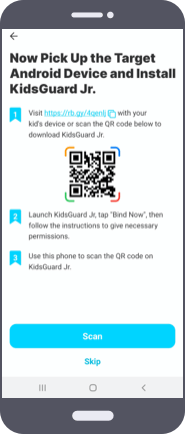 Final Thoughts
The internet might have been a fantastic resource for learning new skills and expanding your creativity. However, the risk that comes with it cannot be ignored, and it may be harmful to children. As a result, it is preferable to avoid negative things from occurring in the first place. You may block and filter out unwanted sites and pictures using this kid-friendly internet browser.
In this article, we have discussed a few kid-friendly and safe web browsers of 2022 which will help parents to deal with their kids regarding internet usage. Taking an active part in your children's Internet activities ensures that they get the most out of them while avoiding any pitfalls.