In this digital era, there are many factors that parents need to control to keep their children (who might be using Spectrum Internet connection) away from lousy content.
Spectrum has a means that permits Spectrum Parental Control of TV access and Spectrum Parental Internet Control. However, there is no explicit central way to access control. You are required to oversee all the controls individually for all of the following:
Following is the breakdown of how parents can control TV access and the Internet with Spectrum's Security Suite Parental Controls. Moreover, this article also provides a tips to set parental controls on Android phone.
Spectrum Internet Control
Parents can set several Spectrum Parental Controls, including the ability to block content, limit time online, engine research, and many more, which are accessed via Spectrum's Security Suite.
For Windows Users
Sign in to your computer with your username and password, which requires parental control and open Security Suite and then set parental controls.
Now click on the Turn On option, and parental control settings will be displayed.
Click on Settings, then toggle the ON/OFF button.
For Mac Users
Open Security Suite and select Antivirus tabs and then click on Preferences; after that, a window will open.
Click on Parental control and select Turn on Content Blocker.
Choose categories that you want to block.
How to Set Parental Control on Spectrum TV App?
Spectrum TV customers can also have a way to Spectrum TV App that allows their users to access live TV channels on their Smart TV, PC, or mobile devices whether you are at home or away from home.
Some local broadcast channels are not accessible on the app if not connected to the Spectrum internet source. It also offers cable TV services on-demand libraries of movies and TV shows.
This app supports the devices which are:
Amazon Fire tablets
Samsung smart TVs
iOS-based tablets and phones
Android-based tablets and phones
Apple TV set-top boxes
Microsoft Xbox One consoles
Steps
You can set Spectrum Parental Controls in Spectrum TV App with the Smart Remote. First, you have to create a username with a password and then follow the following steps;
In smart remote, click the Menu or Return option to shift you to the main menu of the Spectrum TV.
Now scroll to the Settings option and click on Center Directional Pad. You will see different options such as favorites, parental control, and support.
Use Navigation Arrow to steer through the possibilities. Click on Parental Controls and enter your PIN.
A settings list will appear that shows you to manage, and you can select among parameters like manage movie rating, parental control, manage channels blocking, manage TV, etc.
Lastly, click on the Ok button to confirm all the settings.
How to Set Parental Control on Spectrum Receiver?
You can't tell your kids not to use their phones or stop using their phones, right? This internet Era provides benefits to the kids as well as some disadvantages.
So, it would be helpful if you keep these disadvantages side with parental control. Here we will discuss Spectrum internet child protection on Spectrum Receiver.
In this, you can govern your child's activity and check what they are seeing online. Spectrum Receiver is a type of cable box that is connected to the TV and provides all way to Spectrum Business TV Programming.
Lately, Spectrum has initiated Digital Receiver which offers full support to set-top boxes developed by many companies.
Steps
Click on Menu on the remote and scroll to Settings & Supports then press ok.
Now click on parental control from the Settings menu. Then you have to create a PIN for parental control access, which is the customer selected number.
Spectrum Receiver enables the use of 3 types of PIN for several features such as Purchase Control PIN, Parental Control PINs, and on-demand PINs. The PIN (parental control) enables the content filters, channel restrictions, hide adult titles, time/day restrictions, and many more.
The next step on Spectrum Internet Parental Control is creating restrictions which is a common rule to prohibit programming access based upon certain criteria, which are allowed only when parental control is on.
Go to Settings & Supports then to Parental Control and then Turn on/off parental control. Then you have to enter the PIN if you already set it up and click on the Save button to confirm.
You can also hide adult titles as all the adult programs have ratings like NC-17 or TV-MA and restrict viewing them. Turn on to protect and click on the Save button.
The next step is to implement filters on content to prevent watching violent sexual themes. For this go to Settings and support parental control content filters and select the content that you want to receive then click the save button to confirm.
Next is to implement rating restrictions. The individual TV shows and movies sections have ratings like PG, PG-13, G, and R-Restricted. The next step includes the implementation of channel restrictions in which you can directly choose the channels' names to restrict your child from watching.
Choose from the list and click on the save option. You can also prevent wasteful or unwanted purchases through purchase control. It requires a PIN for purchase control and if you want Spectrum Internet Parental Control for children then make the purchase limit to $0.
You can also set restrictions on timings and days to restrict viewing live TV programs or DVR recordings. With this feature, you can create a ten-day or time limit or you can also select a certain time in a week or day to put these restrictions.
At the end click on the Save button to confirm. Yes! You can also restrict on-the-spot or on-demand content which needs an on-demand PIN.
How to Set Parental Control on Spectrum TV Channel App?
There are diverse TV channel apps for Spectrum that are known as Spectrum TV Channel Apps. As discussed earlier in Spectrum TV apps, they are nearly the same, excluding that it is a separate channel.
And there are no additional steps for setting parental control on this. So you have to select the menu or preferences within a specific app to access parental control.
How to Set Parental Control on Spectrum TV.com?
Parental Controls enable you to govern what your child can access online and watch on TV. If your Spectrum service includes a television, it is essential to control that content.
You can call Spectrum Customer Service number and ask for their guidance, or you can read the steps below. Following steps are given to set parental control on Spectrum TV.com
Steps
First, you have to Log in to Spectrum TV.com with your Spectrum username.
You can make it Head of Household or Administrator privileges.
After that, go to the Settings tab and click on the Parental Controls option, then choose the switch to on.
When provoked, create or enter your pin. Beneath the Allowed TV ratings, choose suitable ratings for your children.
Below the Allowed Movie Ratings, select the appropriate ratings. If you want to block channels, then below the Channel Blocks option, choose channels that you don't want your children to see.
This is all about Spectrum Internet Parental Controls protocols in terms of Spectrum TV.com.
Related Read: Facebook Parental Controls How to Set Up? Full Guide Here
Spectrum Parental Control Features
Spectrum parental control has a variety of features but here we will describe a few features that are extremely important to set parental controls.
Watch time
Using spectrum parental control, parents are facilitated in setting a time limit for their kids using mobile devices.
They can set a time limit for mobile usage on daily basis and also for weekdays and weekends. This app also provides you the graph to show the usage and the interface is very user-friendly to make the graph understandable.
Content Blocker
Spectrum parental control's best achievement is that it has enabled parents to restrict the use of the internet on their kid's devices as per their needs and requirements.
It uses two basic concepts and the one is to add keywords related to which you want to block the access like violence, sexual content, etc.
And secondly, if you want your kids to only access a few numbers of websites then add those websites, hence blocking all other websites.
Usage Record
Spectrum's other feature that it provides to parents is that it provides complete details of the usage on the internet including the number of websites being searched out and what type of content has been visited on the device so that it can help out parents to talk about it with valid reasoning.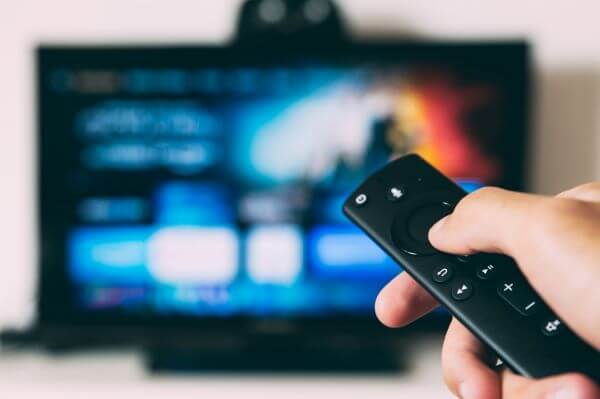 How to Turn Off Parental Controls on Spectrum?
It is quite easy to turn off the parental controls on Spectrum. The method involves very few steps.
Open the dashboard of Spectrum and then add the pin code you have verified at the time of starting the software.
Then click on the "parental control" option available on the menu list on the left side of the Dashboard.
Then a list will appear and you will see some tabs.
The second tab in the list will be "Turn On / Off Parental Control". Clicking on this tab will change the status and you will be shown that the parental control is off now.
Bonus: Android Phone Parental Control – KidsGuard
This article will be incomplete if you missed this part. Let me tell you the best parental control app "KidsGuard". KidsGuard can be used on Android devices and here are a few points that will prove it as the best parental control app.
Parents are guaranteed that their kids will be safe if they properly use this app for watching online activities of kids. Parents can supervise their kids what they are doing online.
Real-Time Location
The main problem of parents is solved by using KidsGuard's real-time location feature. Parents can track their kid's location anytime when they are not at home and this makes parents relax from all the worries they have when kids are not in front of their eyes.
Web and App Blocking
Parents are very much worried about kids as they spend most of their time online gaming. KidsGuard enables parents to block all those websites and applications that can harm kids in any way.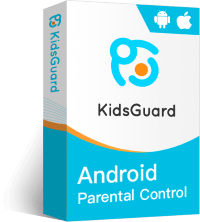 Features of KidsGuard Parental Control App
Block inappropriate games, websites to create a safe online environment
Capture kids' devices screen to know what they are doing
Track kids in real time and view their location history
Filter Calls to protect kids away from being harassed by scams
Receive detailed daily, weekly, and monthly reports of your child's online activity
How to use KidsGuard parental control app?
Step 1.
Click download button below to download KidsGuard from Google Play Store or App Store. Then sign up an account.
Step 2.
Log into your account and go to dashboard. Click
Bind Now
button here to finish binding.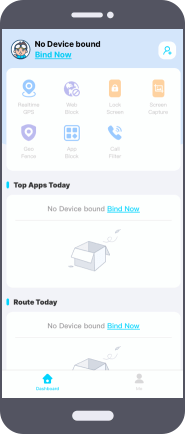 Step 3.
Copy the Url in setup guide and send it to kid's phone to finish downloading KidsGuard Jr. onto kid's phone and complete setting. Then you can start to manage kid's phone on your own device.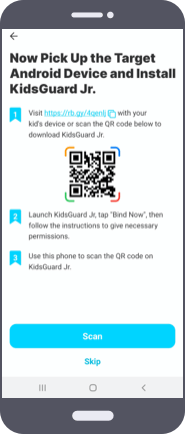 Conclusion
Hopefully, after reading this article you are now well aware of the need for parental control Apps. We have discussed the spectrum of parental control that can be used in various forms and for various purposes. Parents are in dire need of parental controls as they help them keep an eye on their kid's activities online. KidsGuard is also one of the best apps we have discussed in this article and its amazing features.