Blocking adult websites in Google Chrome is essential for maintaining a safe and secure browsing environment, especially for children and vulnerable individuals. In this article, we will explore the top 5 effective methods to block adult website in Chrome. By implementing these methods, you can have better control over the websites accessed and ensure a safer online experience.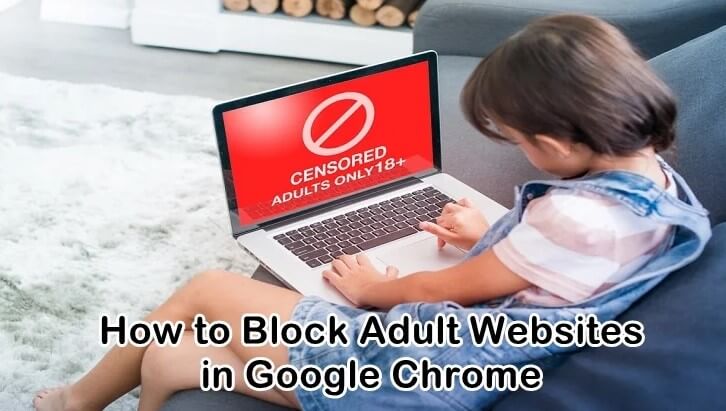 Is It Possible to Block Adults Websites in Chrome?
Yes, it is possible to block adult websites in Google Chrome. While no method is foolproof, there are several approaches you can take to enhance content filtering and restrict access to adult content.
How to Block Adults Websites in Chrome?
With some available methods, you can easily block adults websites in Chrome. The following will outline top 5 methods to block adults websites in Chrome on computer, Android and iPhone devices.
Method 1: Block Adults Websites in Chrome via Parental Control Software
KidsGuard Pro provides a comprehensive solution to protect your family by effectively blocking adult content in Google Chrome. With its advanced features and user-friendly interface, KidsGuard Pro empowers you to take control of your Kid's online safety. Discover how this powerful tool can create a secure browsing environment for your children and loved ones.
Advanced Website Filtering: KidsGuard Pro offers robust website filtering capabilities, allowing you to block access to adult websites in Chrome. Its intelligent algorithm analyzes website content in real-time, identifying and categorizing adult content accurately.
Customized Block Lists: With KidsGuard Pro, you have the flexibility to create customized block lists tailored to your specific needs. Identify specific websites or keywords associated with adult content, and add them to your personalized block list.
Real-time Monitoring and Alerts: KidsGuard Pro goes beyond blocking adult websites; it offers real-time monitoring and instant alerts to keep you informed about your child's online activities. Receive notifications if your child attempts to access blocked websites or engages in potentially risky online behavior. Stay connected and informed, ensuring a proactive approach to online safety.
User-friendly and Stealthy Operation: KidsGuard Pro boasts a user-friendly interface, making it easy for parents to set up and manage. The software operates stealthily in the background, undetectable to the user, ensuring that your child remains unaware of its presence.
Cross-platform Compatibility: KidsGuard Pro is compatible with multiple platforms, including Windows, macOS, Android, and iOS. Whether your child uses a computer, tablet, or mobile device, you can extend the protection and block adult websites across all platforms. Enjoy comprehensive coverage and consistent online safety, regardless of the device your child uses to browse the internet.
How to Use KidsGuard Pro to Block Adults Websites in Chrome?
Step 1: Create An Account:
Sign up for KidsGuard Pro and choose a pricing plan that suits your needs.
Step 2: Install the Software:
Download the KidsGuard Pro tool from www.clevguard.net on your Kid's device and follow the instructions provided. Log in the app with the account you just created.

Step 3: Bind the Target Device You Want:
Go to KidsGuard Pro Demo page, click bind a device > Android / iOS > Verify Setup to bind the target device you want.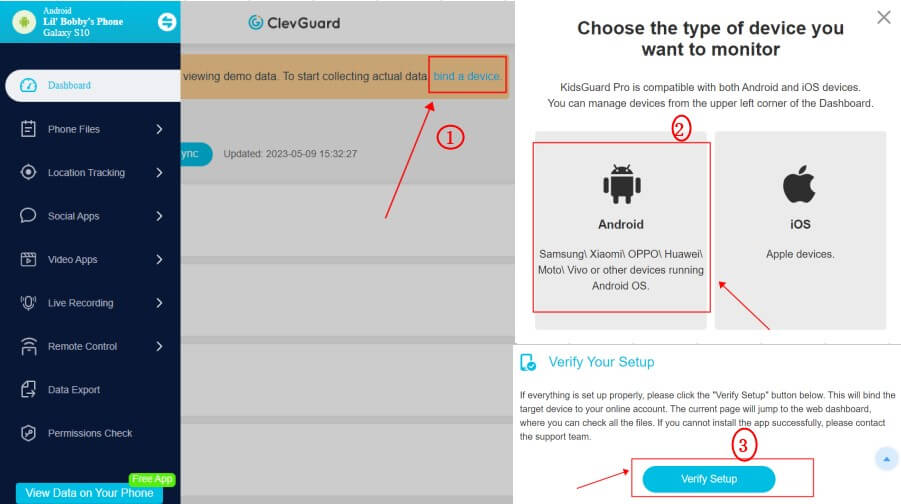 Step 4: Start Blocking
Once the app is installed, you can start block your kid's websites in Chrome, just click Keylogger > Chrome.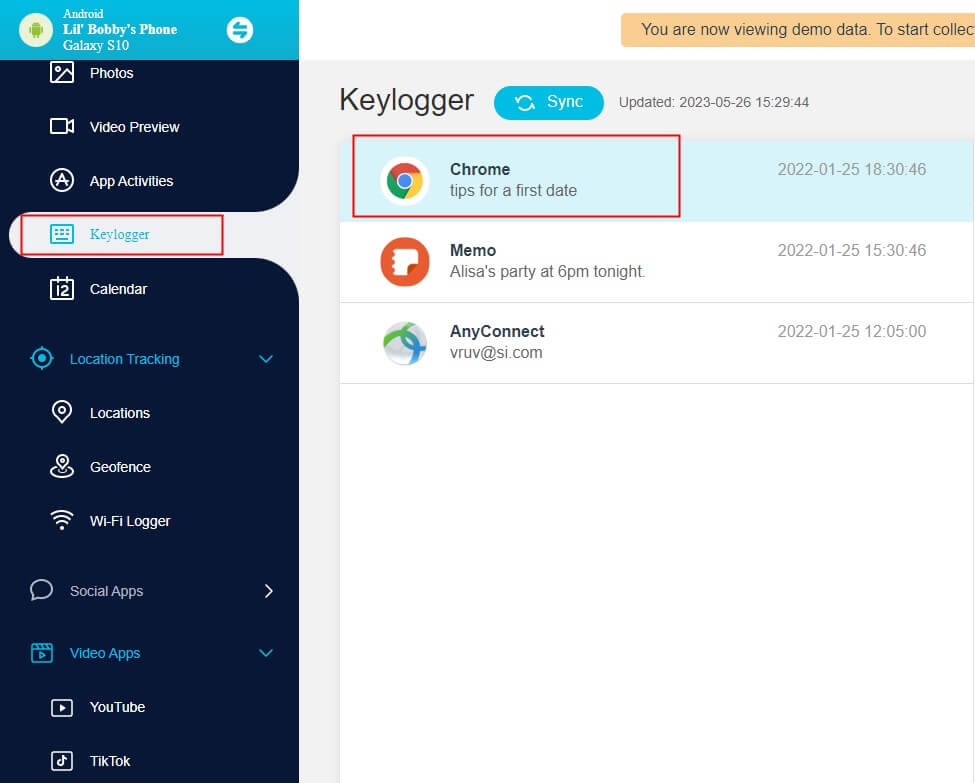 Method 2: Enable SafeSearch to Block Adults Websites in Chrome
Google provides a built-in feature called SafeSearch that helps filter explicit content from search results. Enabling SafeSearch ensures that adult websites and explicit images are automatically filtered out from search queries. To enable SafeSearch in Chrome, follow these steps:
a. Go to www.google.com.
b. Click on "Settings" at the bottom right of the page.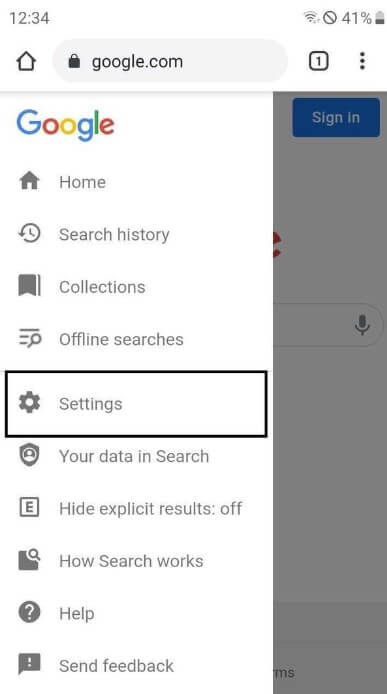 c. Select "Search settings" from the dropdown menu.
d. Scroll down to the "SafeSearch Filters" section.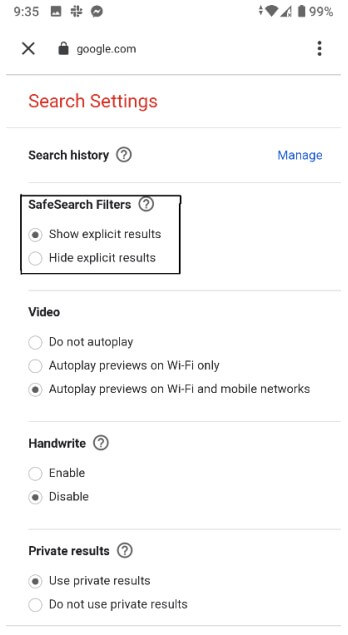 Method 3: Block Adults Websites in Chrome via Website Blocking Extensions
Chrome offers several extensions specifically designed to block adult websites. These extensions allow you to create custom block lists or utilize predefined lists to restrict access to explicit content. Some popular extensions include BlockSite, WebFilter Pro, and StayFocusd. Install your preferred extension from the Chrome Web Store and configure it to block adult websites according to your preferences.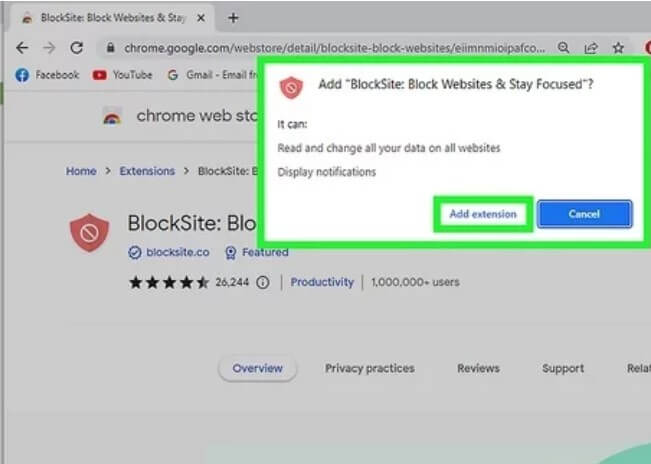 Method 4: Block Adults Websites in Chrome via Modify Chrome Settings
Chrome provides built-in settings that allow you to control and block adult websites without the need for additional extensions. Follow these steps to modify Chrome settings:
a. Open Chrome and click on the three vertical dots in the top-right corner.
b. Select Settings from the dropdown menu.
c. Scroll down and click on Advanced to expand the advanced settings.
d. Under the Privacy and security section, click on Site settings.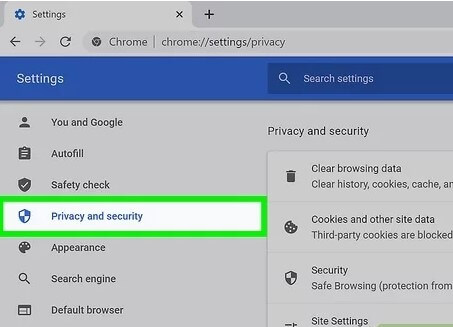 e. Locate and click on "Additional content settings."
f. Look for the "Content" section and select "Block" or "Ask first" next to "Adult websites" or "Adult content."
Method 5: Block Adults Websites in Chrome via OpenDNS Filtering
OpenDNS is a free DNS service that provides content filtering options, including the ability to block adult websites. By changing your DNS settings to use OpenDNS, you can prevent access to explicit content across all devices connected to your network. Visit the OpenDNS website for detailed instructions on how to set up OpenDNS filtering on your network.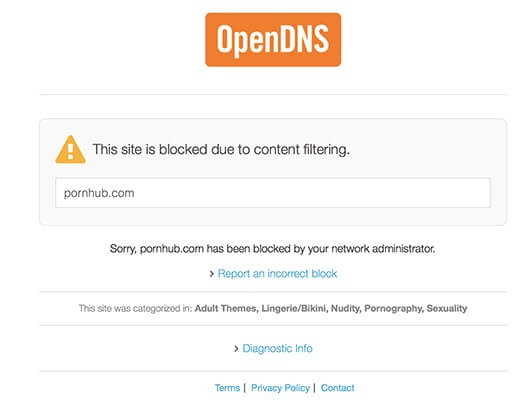 Conclusion
Blocking adult websites in Chrome is essential for maintaining a safe online environment. By utilizing parental control software - KidsGuard Pro, enabling SafeSearch, installing website blocking extensions, modifying Chrome settings, or implementing OpenDNS filtering, you can effectively restrict access to adult content.