wTrack is an innovative app that helps you keep track of your conversations and contacts on the popular messaging platform, WhatsApp. With wTrack, you can easily monitor when your contacts have seen your messages, when they have been typing, and even if they have read your messages. It's a great tool for keeping in touch with friends, family, and colleagues.
In this review, we'll take a look at how wTrack WhatsApp tracker works, its features, and how you can get the most out of this powerful tool.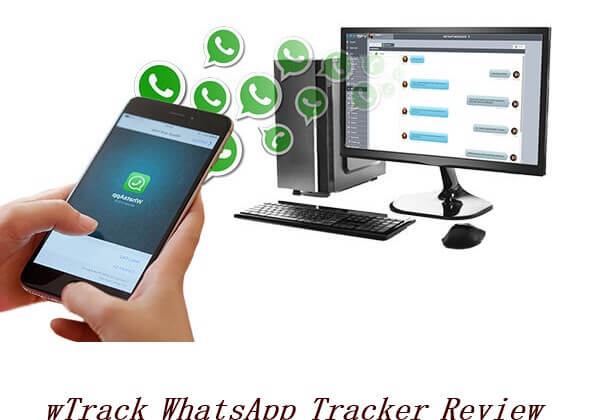 What is wTrack WhatsApp Tracker?
wTrack is a powerful, user-friendly WhatsApp tracker that enables you to track any WhatsApp messages sent and received on the target device. It is a comprehensive and secure monitoring solution that gives you complete control over the WhatsApp activity of your child or employee.
With wTrack, you can easily monitor text messages, audio and video messages, as well as contact lists, shared locations, and more. wTrack also provides detailed reports on the monitored WhatsApp activity, which can help you detect any suspicious behavior.
With its easy-to-use features and powerful monitoring capabilities, wTrack is one of the best WhatsApp trackers available today. This wTrack review provides a detailed overview of the features and advantages of this powerful WhatsApp tracking solution. Lets see them.
Is wTrack WhatsApp Tracker Free?
Unfortunately, the answer is no, the wTrack WhatsApp Tracker provides is a paid tool. The wTrack WhatsApp Tracker is a paid service that allows users to spy on their friends and family by tracking their WhatsApp conversations.
The service provides an easy-to-use interface that allows users to read messages, view images, and monitor other activity that takes place on the WhatsApp app. It also provides helpful features such as call logging, contact info, and even access to deleted messages.
Is wTrack WhatsApp Tracker Useful?
For anyone wondering if wTrack WhatsApp Tracker is worth trying, the answer is a resounding yes. This app is an incredibly powerful and reliable tool for monitoring and tracking conversations and activities on WhatsApp. It provides parents, employers, and users with real-time access to conversations and other activities on the app, allowing them to stay up to date with what their children or employees are doing online.
The biggest advantage of using wTrack WhatsApp Tracker is that it is undetectable and untraceable, which means that it cannot be detected by anyone using WhatsApp, making it impossible for anyone to know that their messages are being monitored. Moreover, its user interface is easy to use and understand, making it accessible to anyone.
Overall, wTrack WhatsApp Tracker is a very useful tool for anyone who wants to keep track of their kids or employees' activities on WhatsApp. The comprehensive features and advanced security measures make this app a great choice for those looking for an effective way to monitor WhatsApp activity.
Steps to Use wTrack WhatsApp Tracker to Spy WhatsApp Using wTrack WhatsApp Tracker is a simple process that anyone can understand. Follow the steps listed below to use wTrack WhatsApp Tracker:
The first step is to sign up for a free account with wTrack.

After registering, you will be asked to provide some basic information like your name and email address.
Once you have completed the registration process, you can download the wTrack app from the Google Play Store or App Store.
Once the app has been downloaded, you can start using it to spy on any WhatsApp conversations.
All you have to do is enter the contact details of the person whose conversations you want to monitor. You will then be able to access the conversation logs in real time.
Cons

wTrack WhatsApp track is a paid tool.
wTrack can't monitor all the WhatsApp data from the target device.
wTrack can't promise 100% security, it may cause some data loss during the monitoring.
Best Alternative to wTrack WhatsApp Tracker
If you're looking for an alternative to the wTrack WhatsApp Tracker, you should consider the following mentioned below: When it comes to tracking and monitoring a person's WhatsApp messages, one of the most popular solutions is KidsGuard for WhatsApp. It is one of the best apps for spying on someone's WhatsApp activities, which makes it a great alternative to wTrack WhatsApp Tracker in this wTrack review.
The KidsGuard for WhatsAppp is a great way to keep tabs on your loved ones without them knowing, and best of all, it's completely free! With its user-friendly interface, comprehensive features. This tool is a great option for anyone looking for an effective and free way to keep tabs on their friends and family.
When you set up KidsGuard for WhatsApp, you will be able to access an online control panel where you can view the data collected from the target device. You will also be able to set up alerts, so you will get notified whenever there is suspicious activity or communication. Furthermore, you can set up restrictions, so you can limit the access to certain websites or apps.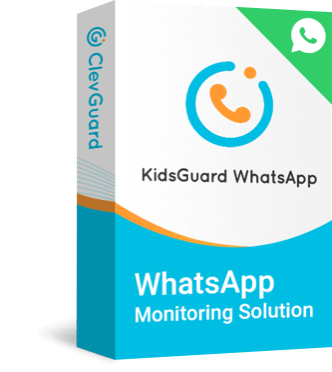 KidsGuard for WhatsApp-- Know If Your Partner Is Cheating on WhatsAPP
Monitor All the WhatsApp on the Target Phone in Real-Time.
Track WhatsApp Calls. You can accurately track who your child has been on the phone with, when the call was placed, whether it was a voice or video conversation, how long it lasted, and whether any calls were missed. Call logs may also be exported.
Record WhatsApp Calls. Remote monitoring is available for all voice and video calls. It's a good idea to use the playback tools to see what your child has been up to recently.
Read WhatsApp Messages and Open all Kind of WhatsApp Files. Tracking WhatsApp messages and files your child has sent or received, including text and voice chats, emojis, images, video and GIF previews, documents, etc., is quite simple.
How to Use KidsGuard for WhatsApp Follow the steps below to use KidsGuard for WhatsApp:
Step 1. Choose Your Plan
Here you've to choose a monthly plan that suits you on the KidsGuard for WhatsApp website. And create an account to log in.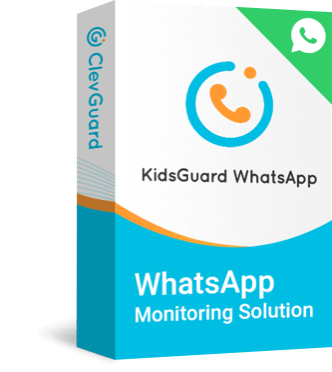 KidsGuard for WhatsApp
The Ultimate WhatsApp Monitoring App for Kids.
Step 2. Get the app on the Target Device
Install the tracking application KidsGuard for WhatsApp from www.installapk.net on the target device. Afterwards, to check the configuration, adhere to the straightforward instruction manual.

Step 3. Hidden Tool
After finish the setup, the KidsGuard for WhatsApp will be hidden as a WiFi app, so that the target person won't know the monitoring tool.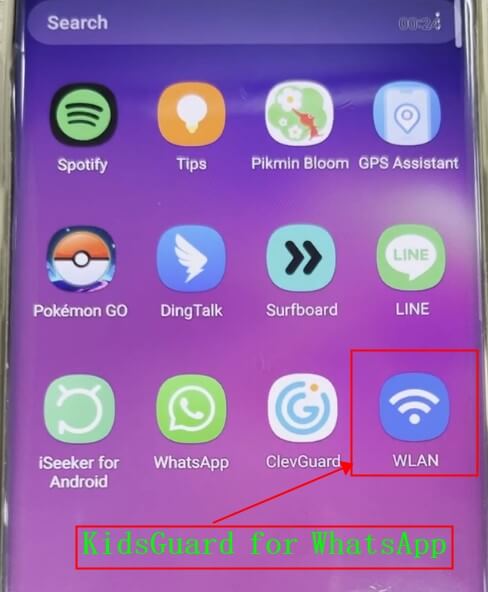 Step 4. Secure and Control
With the related web control panel on the left menu, you may see all WhatsApp activity without the user of the phone's awareness.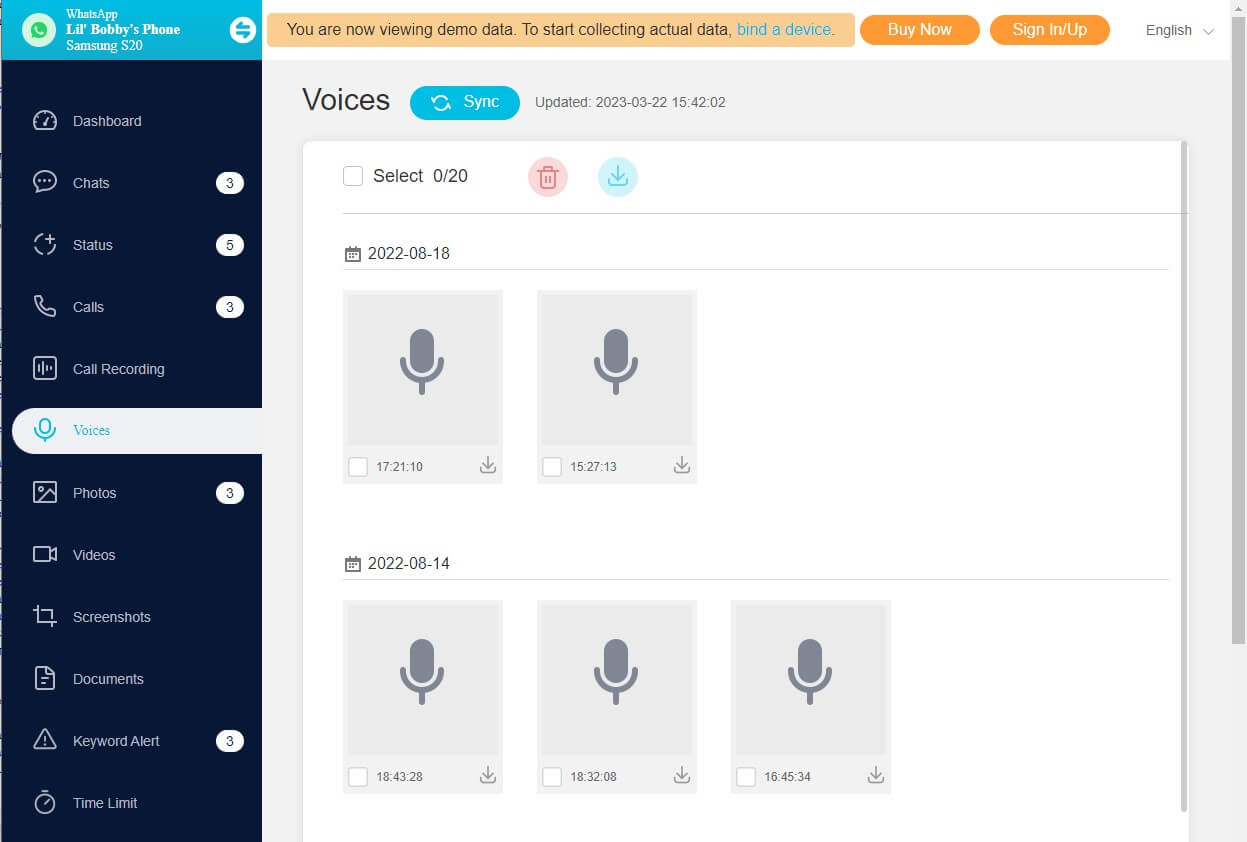 Conclusion
After our wTrack review, it is clear that wTrack WhatsApp Tracker is a powerful tool for tracking the activity of a user on WhatsApp. It can be used to monitor conversations, activities and other data related to a person's WhatsApp account. However, it is important to note that the tool works best with the paid plan rather than it's free service.
Nonetheless, if you are looking for a way to keep track of someone's WhatsApp activity, wTrack WhatsApp Tracker is an excellent choice. Additionally, if you are looking for an alternative to wTrack WhatsApp Tracker, KidsGuard for WhatsApp is a great option whacked up with a lot of features. You should check it out Today! (embed link to KidsGuard for WhatsApp Home Page on the text highlighted with a green marker).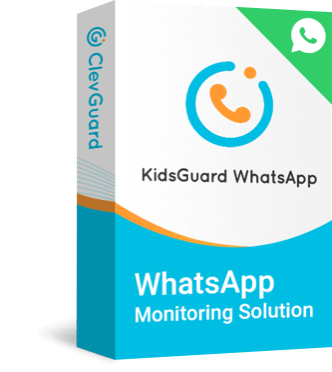 KidsGuard Pro for WhatsApp
The Ultimate WhatsApp Monitoring App for Parents