When it comes to easy, discrete, and quick messaging, WhatsApp is a definite market leader. The chat app allows you to stay in touch with friends, family, and business clients through calls, messaging, and video calling all in one location. But if you are frequently working on your laptop, you may be wondering how to download WhatsApp web for PC use.
This WhatsApp download web solution will allow you to use all of the features of the mobile app on your desktop! Saving you time and ensuring that you never miss important voice and video calls while working online. But exactly what is WhatsApp Web and how can you start a web WhatsApp com download?
What is Web WhatsApp?
WhatsApp Web is an online browser platform that allows you the same features and functionality as if you were using a WhatsApp application directly on your laptop. You will be able to chat with your contacts easily and quickly directly on your desktop using the web WhatsApp com download.
How to Use WhatsApp Web in Laptop
To get started using a web.whatsapp.com download, you need to open the site - WhatsApp Web on your browser. You should see a screen with a QR code and instructions.
Then you need to open up your WhatsApp application on your mobile phone or android device and go to the messaging app's Settings.
Select WhatsApp Web/Desktop from the options list shown.
You will then click on the Link a Device button to start the syncing process.
Point your phone at the desktop screen and use the camera to scan the QR code which is shown on the web.whatsapp.com download page.
This will start the syncing between the device and the WhatsApp web app download on your browser.
Once the web WhatsApp desktop download is complete, your laptop and device WhatsApp data will be linked and you will be able to start using the WhatsApp desktop app to look at your messages, group chats, and make phone calls on the web version.
Frequently Asked Questions About WhatsApp Web Download
Q1. Can I use WhatsApp Web on Mac?
You can also use WhatsApp web to use the features on your Mac desktop. You simply need to follow the same steps we have detailed above to sync up your browser and mobile device by accessing your WhatsApp settings on your phone and using the QR Code web scan on your camera.
Q2. How to Stay Logged in on WhatsApp Web?
Once you have synced your laptop browser and phone, you will remain logged into WhatsApp Web until 30 minutes of inactivity have passed. But you can check a box in the settings to keep yourself signed in on your laptop. You can then access the settings on your laptop or your mobile device to log yourself out.
Q3. Does my message sync when using WhatsApp Web?
When you are logged in on WhatsApp Web Download, your messages and data will sync with your phone, meaning you can remain up to date on all of your incoming messages and communication from the WhatsApp account linked to your phone number. To make sure you are keeping on top of all your messages, you can also use a Whatscan for WhatsApp web app download which will automatically update and sync all of your messages and allow a dual chat feature on both your mobile and laptop.
Extra Tip: How to Export WhatsApp Chats to PC?
There are two simple methods you may use to preserve your WhatsApp chat on a PC. You have two options for saving your WhatsApp online chats: export the conversation to your phone or utilize the Backup WhatsApp Chats. Moreover, you can export deleted WhatsApp messages with KidsGuard for WhatsApp.
Each approach has benefits and drawbacks. Here's how to export your WhatsApp chat using each technique. I'll next demonstrate how to view and export WhatsApp chats as PDF file using KidsGuard for WhatsApp.
1. Export WhatsApp Chat on Phone
Your WhatsApp conversations are automatically backed up and stored to your phone's memory on a regular basis. Depending on your settings, you may also back up your WhatsApp chats to Google Drive on a regular basis. If you want to erase WhatsApp from your phone but don't want to lose any of your messages, make a backup of your conversations first.
Step 1.Launch WhatsApp on your phone.
Step 2.Open the chat or group chat that you want to export
Step 3.Tap More options, which are located on the top right corner of WhatsApp.
Step 4.Choose More > Export Chat.
Step 5.Choose if you want to export with media or without media.
2. Export WhatsApp Deleted Chats on Your PC
KidsGuard for WhatsApp is the most effective approach to view deleted WhatsApp messages. It has a plethora of WhatsApp surveillance tools, the most notable of which is the ability to view WhatsApp deleted messages. As a result, KidsGuard for WhatsApp is quite competitive when compared to other parental control applications. Let's get into the app's specifics.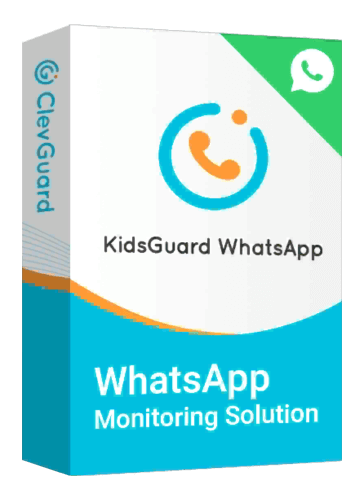 An Array of Amazing Features
Check the deleted WhatsApp calls and messages
Remotely record the target's WhatsApp calls.
Spy on the target's WhatsApp usage time and activities
Monitor the target's WhatsApp activities like you use his/her WhatsApp
Step 1. Buy a KidsGuard for WhatsApp plan by clicking the button below. At the same time, you can view free demo before any decision.
Step 2. Access to the target's phone, and go to www.installapk.net. You can install KidsGuard for WhatsApp here. Then the detailed setup guide will pop up on the screen. Follow the instruction to complete setting so that hide KidsGuard for WhatsApp on target's phone.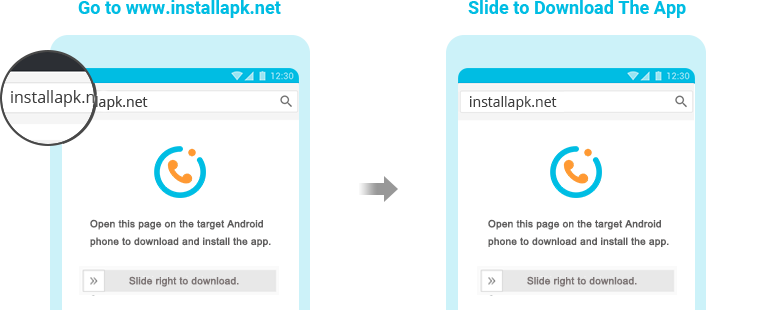 Step 3. After you've finished the setup, click Verify Setup to continue. This will launch the KidsGuard for WhatsApp dashboard, where you may track or view deleted WhatsApp messages on someone's phone.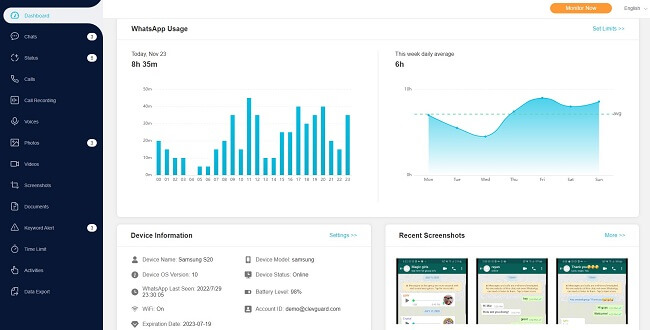 Why KidsGuard for WhatsApp Safe to Use?
With so many applications accessible online, determining the best software to view deleted WhatsApp conversations might be difficult. So, we've compiled a list of unique features that make KidsGuard worthwhile.
Examine and save WhatsApp files to your smartphone/PC without login alert on target's WhatsApp.
Check and monitor current or deleted WhatsApp statuses without other's knowing.
Take screenshots of WhatsApp automatically in use and view deleted WhatsApp messages.
Conclusion
Downloading Web WhatsApp is an easy operation. Also, there is simple ways to export WhatsApp chats from your phone to PC.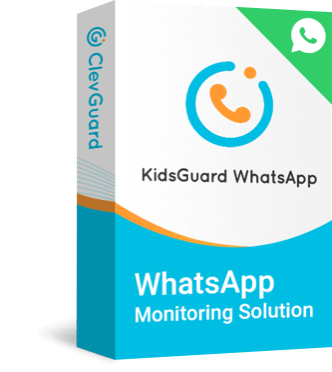 KidsGuard for WhatsApp
The Ultimate WhatsApp Monitoring App for You.