Many of the world's best applications always prioritize people's data security first. Many apps do their best to keep their users' data private and secure. Similarly, WhatsApp, the world's most popular messaging app, does the same. WhatsApp is primarily safe with features like two-factor authentication and one-time login on a device that make it much more secure.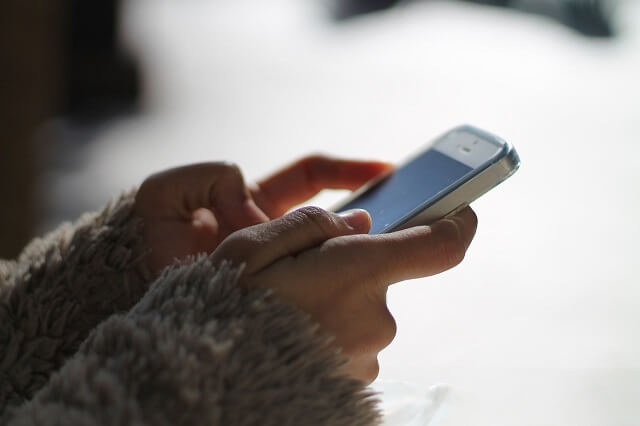 But, of course, there is always a but. The reason is that everything on the internet has security vulnerabilities that hackers are too happy to find out. If you suspect your account has been hacked, you must act quickly, as in WhatsApp.
Today, we will teach you how to tell if your WhatsApp is hacked or if your WhatsApp is hacked.
Part 1. What You Should Do If WhatsApp Is Hacked
There are some ways to find out when your WhatsApp account is hacked. When your WhatsApp account is hacked, it is usually obvious, but sometimes there is no indication that the hacker is using your account for malicious purposes.
When you discover that your WhatsApp account has been hacked, you must take the following steps: Doing these steps immediately will save your account, and the hacker won't be able to do anything about it. Moreover, the customer service WhatsApp is very quick, so they will respond immediately, especially when the case is about hacking your WhatsApp account.
Following are the things you should do when WhatsApp is hacked.
How to Report a Hacked WhatsApp Account
How to Recover a Stolen WhatsApp Account
How to Recover a Hacked WhatsApp Account
1. How to Report a Hacked WhatsApp Account
If you get to know that your account is being hacked, then before telling someone strange, send a report to WhatsApp customer support. It is the best way to stop the hacker from hacking your account. The reason not to tell anyone about your account is that the hacker will get to know that you have told someone. So the best you can do is report an issue to WhatsApp, and they are most likely to help you take further action.
You can report a hacked WhatsApp account through the WhatsApp mobile app.
Navigate to the settings.
Click on "help."
Then choose "Contact Us."
There, you can file a report about your account being hacked.
Other than that, you can send an email to support@whatsapp.com and let them know about your account details.
2. How to Recover a Stolen WhatsApp Account
When you realize your account has been hacked and return to WhatsApp, this is the time to reclaim your WhatsApp account.
Open your WhatsApp account and sign in with your phone number. Afterward, WhatsApp will send a 6-digit code for verification via SMS.. Don't show that number to anyone Just verify your account, and the account will be automatically removed from the hacker's device.
3. How to Recover a Hacked WhatsApp Account
Recovering your hacked WhatsApp account is pretty easy. WhatsApp's security terminologies are extremely strict. Once you file a report about your account being hacked, you can start to log in again to your WhatsApp account. Then you can recover your account.
Part 2. How to Protect My WhatsApp Account From Being Hacked
It's incredibly simple to secure your WhatsApp account. However, if you don't take care of it, hackers will have little trouble accessing your account. Most of the time, the mistakes that WhatsApp users make often are used by hijackers to get anything. Therefore, avoiding these errors will always keep your account safe from hacking.
Part 3: KidsGuard for WhatsApp Protect Your Kids
When your kids use your phone, they could utilize Whatsapp to communicate with multiple individuals in voice conversations and message exchanges. KidsGuard for WhatsApp and other KidsGuard applications are excellent tools for keeping an eye on every second of your WhatsApp discussion.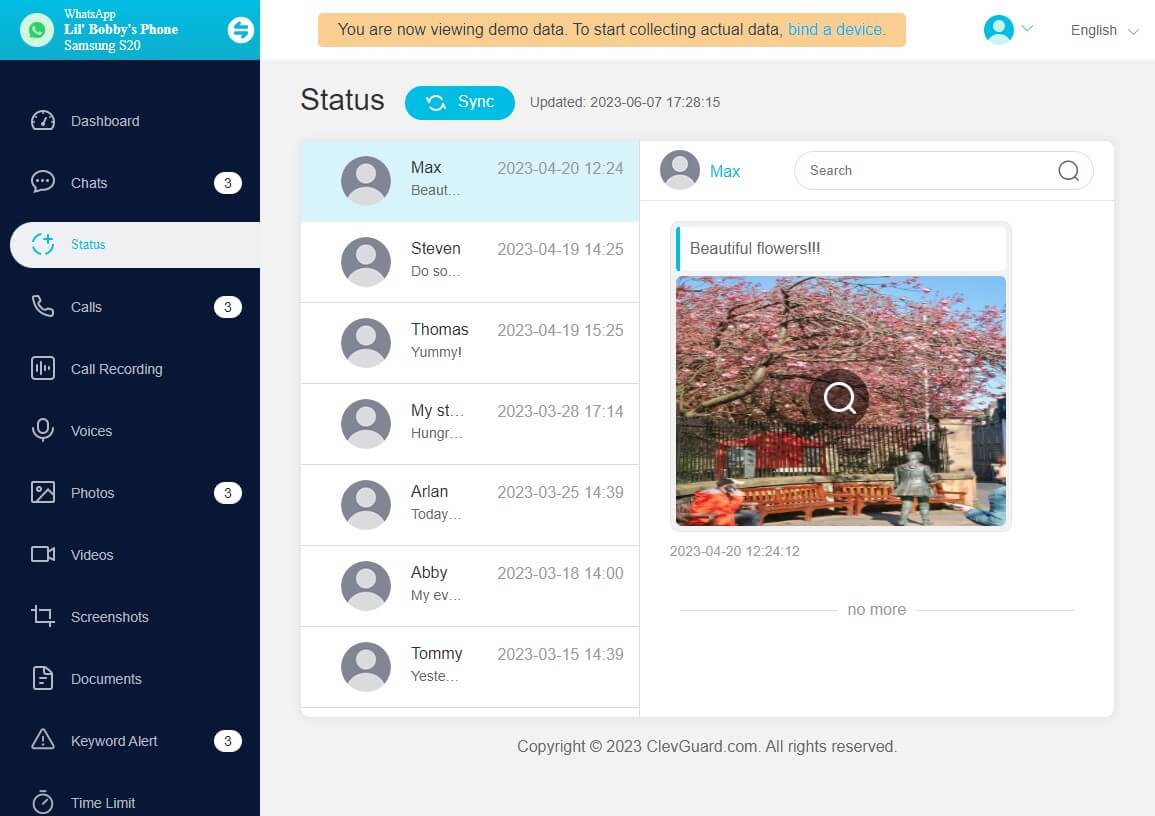 Like KidsGuard for WhatsApp continuously monitors your Whatsapp account and recognizes each message and voice note that your children send to others.
What does KidsGuard for WhatsApp offer:
Tens of various sorts of WhatsApp data, including conversations, status updates, calls, audio messages, and more, are monitored by Clevguard.
All Android and iOS smartphones and tablets may use it, and installation just takes a few minutes.
No login or account is required to use WhatsApp. No log-in alerts.
Run covertly while syncing data instantly to you.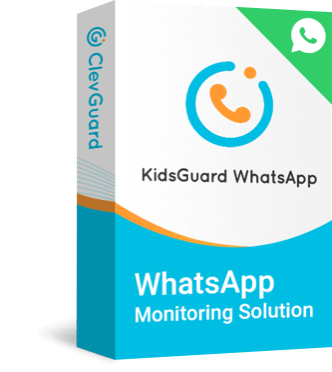 KidsGuard for WhatsApp
The Ultimate WhatsApp Monitoring App for You.
Therefore, you require ClevGuard's Kids Guard services if your children are continuously using your phone and have already sent messages to other people multiple times. a trail demonstration Check out KidsGuard incredible features by visiting the free trial demo.
Following the steps to protect your kids:
Step 1. Choose the appropriate plan then create an account in official KidsGuard for WhatsApp website.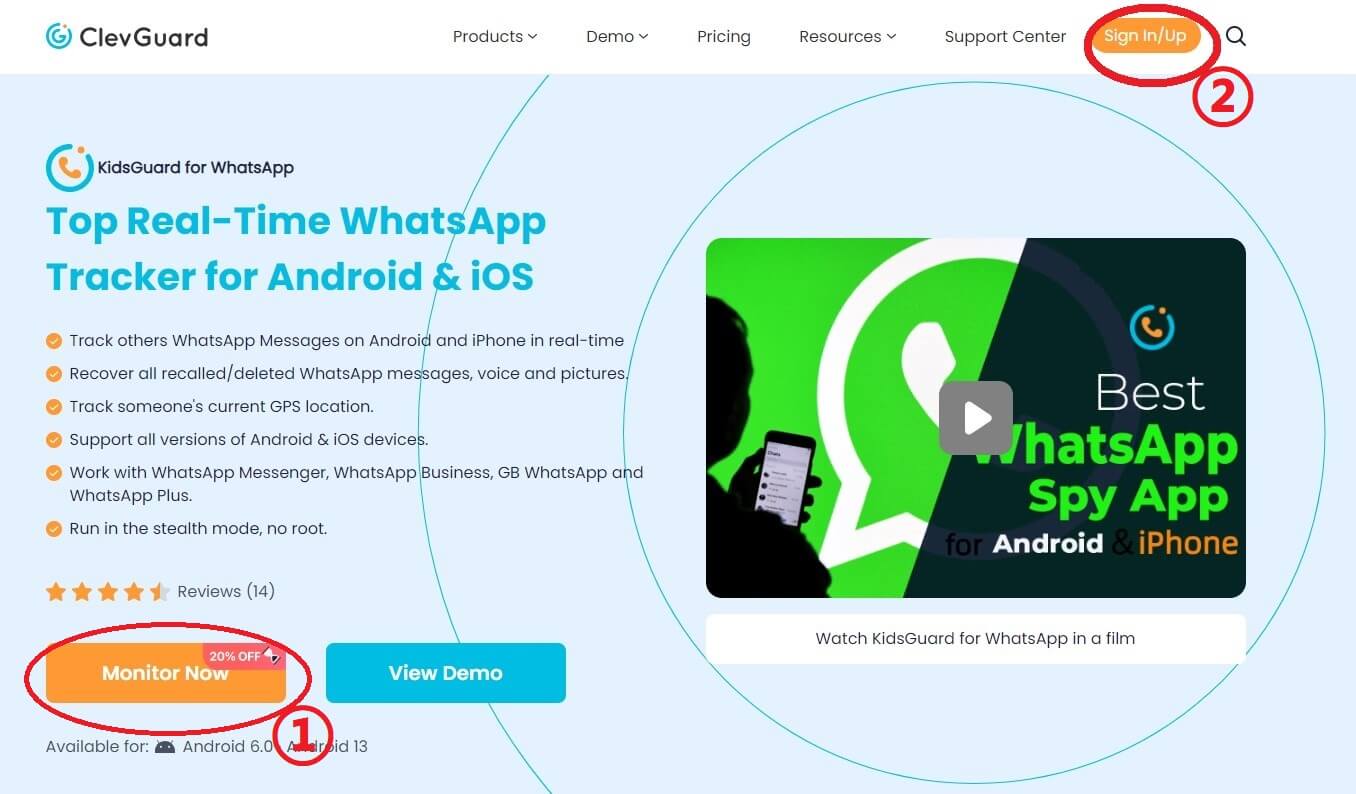 Step 2. Download the app from www.installapk.net on the target device.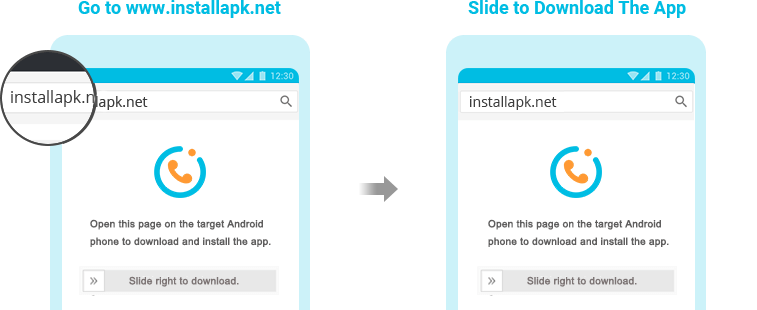 Step 3. Follow the provided instructions to complete the installation and set up the app.

Step 4. Log in to your KidsGuard for WhatsApp account on any device to start monitoring target WhatsApp data.
Part 4: WhatsApp Hacking FAQ
Q1. Can you be hacked by replying to a WhatsApp message?
No, there is no way your account can be hacked by responding to a text or phone call on WhatsApp. If you think there is a message or spam that doesn't concern you, then don't message them. Other than that, if you know the person who messaged you, then you can respond to them.
Q2. What are the potential aspects of WhatsApp hacking?
As we all know, WhatsApp security is extremely tight and secure. It requires your phone number and verification code to log in. If someone has your account, then your account will vanish from your mobile phone. If that is the case, go directly to WhatsApp customer service and explain your problem. Afterward, verify your account again on your mobile phone.
Q3. Can I delete my WhatsApp status even if it has been hacked?
If your WhatsApp account is hacked, you can't access your account until you verify your identity on your mobile phone. So you can't delete your WhatsApp status, even if it has been hacked. You will be able to delete it if you open your WhatsApp, verify it, and then you will be able to delete it.
Part 5. Conclusion
WhatsApp is the most used app for messaging services in the world. So we need to keep it secure. If you have any concerns regarding your WhatsApp account being hacked, then follow the above practices. Moreover, if you have children and they use your mobile phone, try to use the KidsGuard for WhatsApp to make sure they don't send unusual messages to other people.