You probably need help remembering the last time you used WhatsApp-free communication. You likely have it installed on your phone, use it frequently, and have used it at least once during the previous two hours. WhatsApp dominates much time of our life. Especially in January 2018, WhatsApp released a standalone business app called WhatsApp business which can communicate with the standard WhatsApp client.
It will be troublesome if you unexpectedly delete important contacts on your WhatsApp call wall. In this situation, you will need to study how to recover the erased call records. If you still need to save the call logs, this page offers detailed instructions on retrieving them.
In this article, we will introduce proven effective ways in 2023 to recover deleted WhatsApp call history. Besides, you can check WhatsApp deleted call history with KidsGuard for WhatsApp.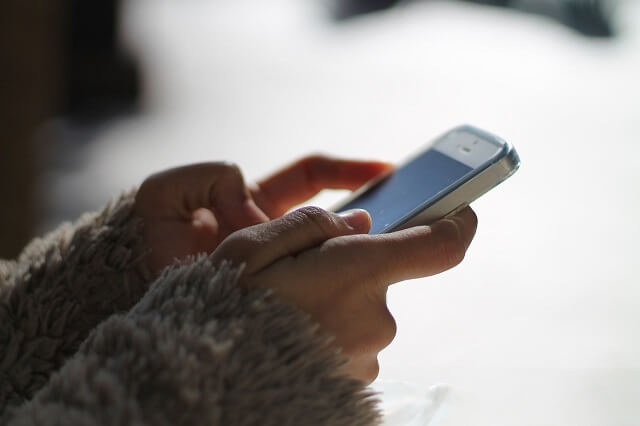 Part 1. Recover Deleted WhatsApp Call History from the Local Backup
Recovering deleted WhatsApp call history from local backup is a complex method. If you wish to take the easy way, you can check your WhatsApp call history with KidsGuard for WhatsApp.
You may retrieve your WhatsApp call history from the local backup stored in your phone's memory. Ideally, WhatsApp has a backup option that regularly keeps your material in local storage. You don't need to be concerned about losing the call history because you can recover from the current local WhatsApp backup.
It's a little complex but free. Follow the steps below:
Step 1. Open the File manager application on your phone.
Step 2. Select Internal storage, scroll down, tap "WhatsApp" file, and then choose "Databases." You can see all the backup files.
Step 3. Your newest backup file is named "msgstore.db.crypt12" or "msgstore.db.crypt14". Rename it to "msgstore_Backup.db.crytp12" or "msgstore_Backup.db.crytp14". (If you already have a file with the exact name, overwrite it.)
Step 4. Uninstall WhatsApp from your phone.
Step 5. Reinstall the application, launch WhatsApp, enter your phone number, and then confirm it. When asked to restore your WhatsApp chats from your phone's internal storage, choose "Restore" to obtain your call history on WhatsApp.
Part 2. Restore Deleted WhatsApp Call History from Google Drive Backup
Do you know Google Drive saved the chat and call history as the default storage of WhatsApp for Android? If you want to restore deleted WhatsApp call history, don't panic! Go check your Google Drive first.
Make that you have properly backed up your messages on Google Drive. You can follow the instruction here.
Step 1. Uninstall WhatsApp and set up it again from your phone.
Step 2. Your phone will automatically detect the data backed up on Google Drive before and will ask you if you want to restore them.
Step 3. Follow the instructions accordingly, and you can retrieve your deleted messages.
Part 3. Great Tips: How to Check WhatsApp Call History with KidsGuard for WhatsApp
Undoubtedly, the younger audience is more prevalent among WhatsApp users in terms of age demographics. There is an increasing need for parents to check child's WhatsApp call history. KidsGuard for WhatsApp is an excellent software that can help you recover deleted call history without rooting your phone or uninstalling WhatsApp on your child's phone. What's more, parents can check WhatsApp call history without the child knowing with KidsGuard for WhatsApp.
Without further do, let's learn how to check WhatsApp call history with KidsGuard for WhatsApp!
Step 1. Get your plan and install the KidsGuard for WhatsApp on your child's phone.

Step 2. Open KidsGuard for WhatsApp on your Win or Mac, and connect your child's Android phone to the computer. Once connected, you can start to monitor your child's WhatsApp activities from the dashboard.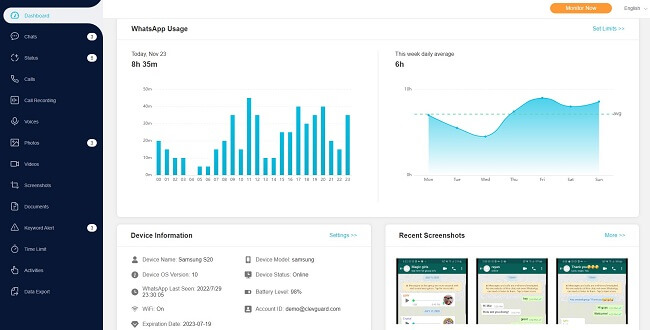 Step 3. Navigate to "Calls." Here you can check the name, type, duration, and data of WhatsApp callings.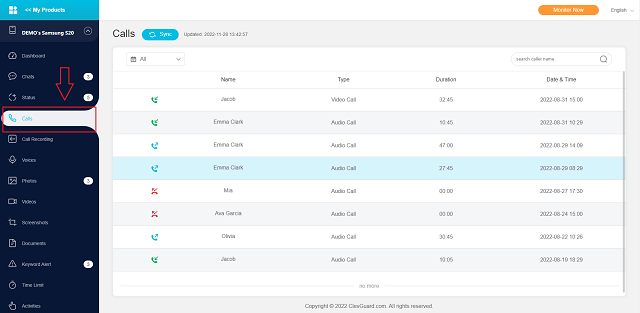 Step 4. Scroll down to "Calling Recording." You can listen to your child's call records. Even the deleted WhatsApp call video or voice.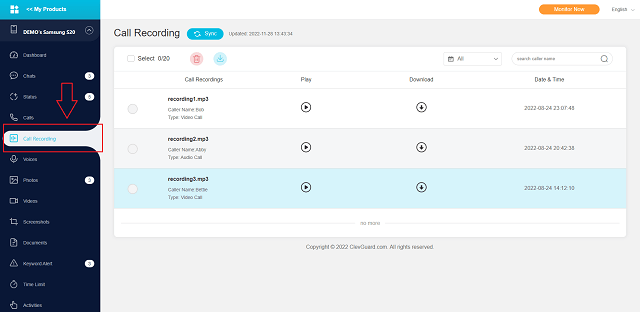 Interested? Click Monitor Now below and start to monitor easily!
Part 4. Recover Your WhatsApp Call History using iCloud
This method is only available for iPhone users. On iOS devices, iCloud is the default storage option for WhatsApp data. If you have synchronized your WhatsApp with an iCloud account, you may recover essential data if your phone is lost or you unintentionally erase it. Use the easy procedures below to retrieve the WhatsApp call history you unintentionally lost from your iPhone.
Step 1. Click "Setting" in your WhatsApp.
Step 2. Verify your iCloud backup for the WhatsApp data after selecting chat backup.
Step 3.Verify your phone number and set up your WhatsApp account.
Step 4.Follow the on-screen guide to restore your WhatsApp chat history from iCloud.
Part 5. FAQ about WhatsApp Data
How to back up your WhatsApp data to Google Drive?
Step 1.Open your WhatsApp app and select "More options"> "Settings."
Step 2.Click "Chats"> "Chat back up"> "Back up to Google Drive."
Step 3.Then, the phone will lead you to a unique page where you must configure your phone's backup frequency.
Step 4.After deciding on a frequency, select the Google account you wish to use to store your backup conversation history. You only need to choose "Add account" and input your login information if you don't already have a Google account linked to your device.
Step 5.Select "Backup over"> "network." Choose what you want to use for your backups, then the backup starts.
Is WhatsApp saved data forever?
No, it does not. Even if you delete all your WhatsApp messages, there are ways to recover them. If you have previously created a backup on your PC or Google Drive, recovering them will be simple. If this is not the case, you can utilize specialist data recovery software to retrieve them or follow the procedures in this article.
Can we track WhatsApp history?
In theory, you can't. WhatsApp call history is protected by its end-to-end encryption. You can't track the privacy of any WhatsApp account. However, many third-party applications like KidsGuard for WhatsApp monitor and track your family or lover's call history.
Can I listen to the deleted call recordings?
You can easily listen to and download WhatsApp calls recordings with KidsGuard for WhatsApp (Android only). You can use this software to back up all WhatsApp call history and export them to your computer.
Part 6. Conclusion
We need WhatsApp call history to maintain track of all the folks we've addressed. Don't be alarmed if you accidentally lose critical WhatsApp call history from your phone. Follow the steps outlined above to recover WhatsApp call history after deletion.
If you want to check the deleted call history or messages, we recommend you use KidsGuard for Android. It can help you monitor the target's WhatsApp activities like you use WhatsApp. Additionally, after installing the app on the target's phone, you can recover WhatsApp call history and even the voice or videos on the target's WhatsApp.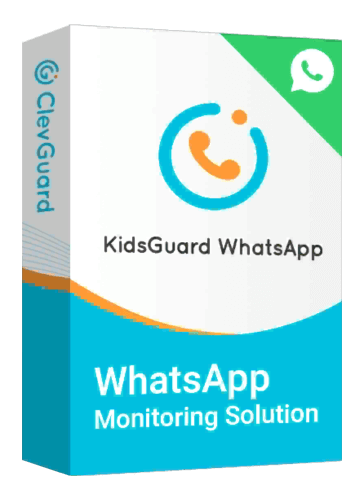 An Array of Amazing Features
Check the deleted WhatsApp calls and messages
Remotely record the target's WhatsApp calls.
Spy on the target's WhatsApp usage time and activities
Monitor the target's WhatsApp activities like you use his/her WhatsApp