Do you use WhatsApp daily to communicate with your friends and family? Is WhatsApp safe to use? With the number of hacking attempts increasing over the years, it's no surprise that you may be concerned about your online security.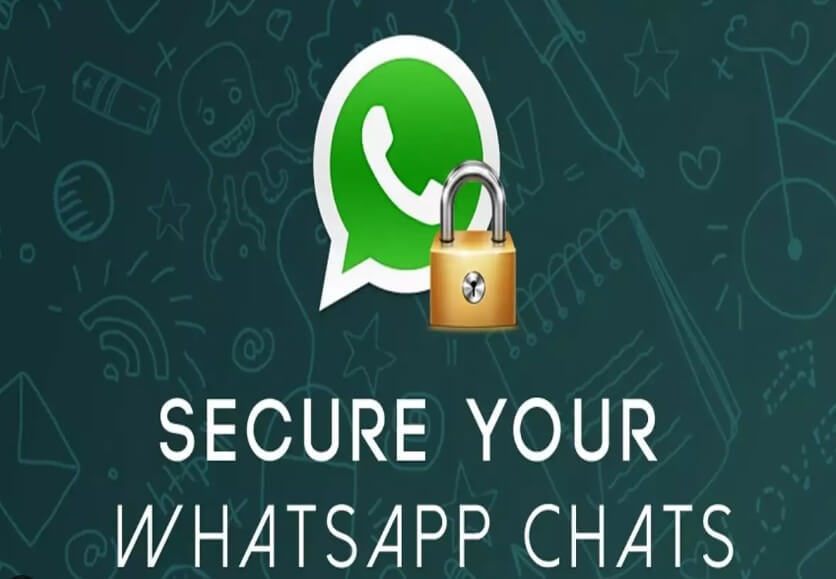 In this article, we will discuss 5 ways to hack WhatsApp and help you determine whether or not you should be concerned. From WhatsApp Web to WhatsApp Spy Apps, we will cover the various methods hackers use to access your WhatsApp data. At the end of this article, you should better understand how to keep yourself and your data safe when using WhatsApp.
Things You Should Know: Ways to Hack WhatsApp
Is WhatsApp safe? That's a question on every WhatsApp user's mind. You can take some easy steps to protect yourself from WhatsApp hackers. Let's take a look to secure your WhatsApp account.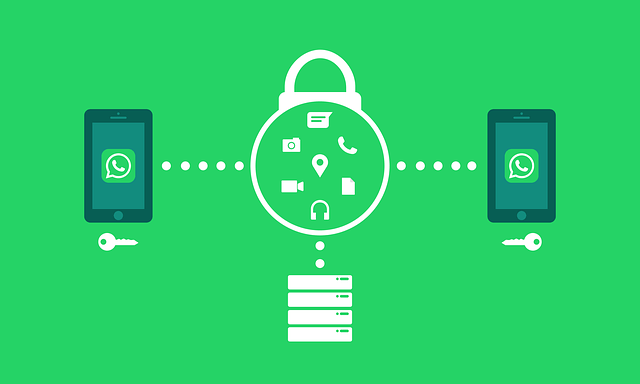 First is WhatsApp Web, which allows you to access your WhatsApp messages directly from your computer. While this is a convenient way to stay connected, it also leaves your account vulnerable to hacking. Make sure only to use WhatsApp Web on trusted devices, and always log out when you're finished using it.
Second, be aware of any suspicious messages or scams. WhatsApp is a hotbed for phishing scams, so double-check any links or offers before clicking on them.
Third, be wary of any unofficial WhatsApp spy apps. These apps seem helpful for keeping track of your loved ones, but they can also be used to access your WhatsApp messages.
Fourth, be careful when using WhatsApp video calls. As with any video call service, your conversations could be recorded and shared without your permission.
Finally, make sure always to use a strong password and two-factor authentication. This will help protect your account from a hacker.
Bonus Tips: How to Become A DIY WhatsApp Spy?
Question:
Are you looking for tips to become a DIY WhatsApp Spy?
You can easily monitor WhatsApp messages, calls, and more with KidsGuard for WhatsApp. Follow the steps then you can spy on WhatsApp easily:
Step 1. Select A Plan to Use KidsGuard for WhatsApp:
Start by creating an account on the KidsGuard for WhatsApp website, and select a purchase plan. Then you can get this tool on My Product column.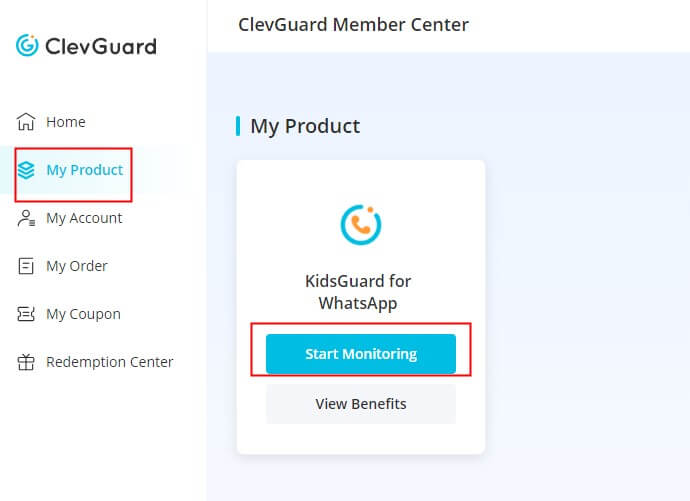 Step 2. Bind the Target Phone with KidsGuard for WhatsApp
Go to target iPhone WhatsApp Menu > Settings > Linked devices, then tap on LINK A DEVICE. Ponit the monitoring device phone at the screen and use the target iPhone to scan the QR code. Then you can bind the target iPhone successfully.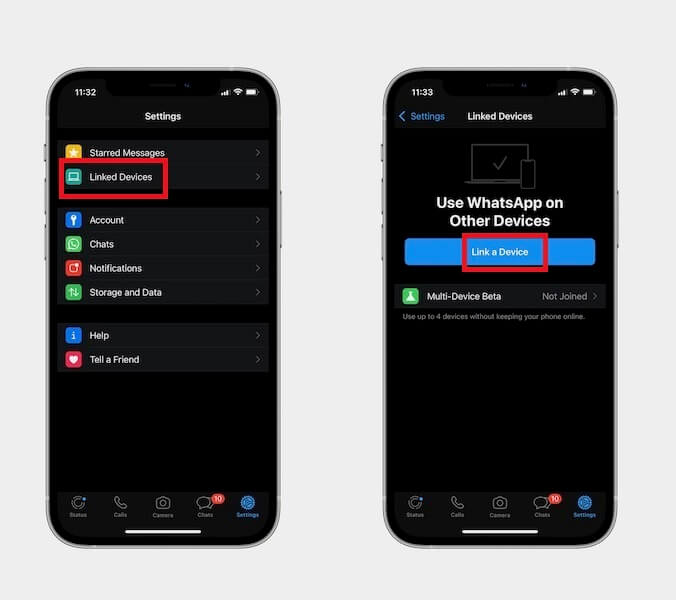 Step 3. Start Reading Someone's WhatsApp Messages on iPhone
Now all kinds of WhatsApp data on the target phone will be shown on your computer screen. Here, you can spy all incoming and outgoing messages, including status, text, voice, photos, and videos and more on WhatsApp.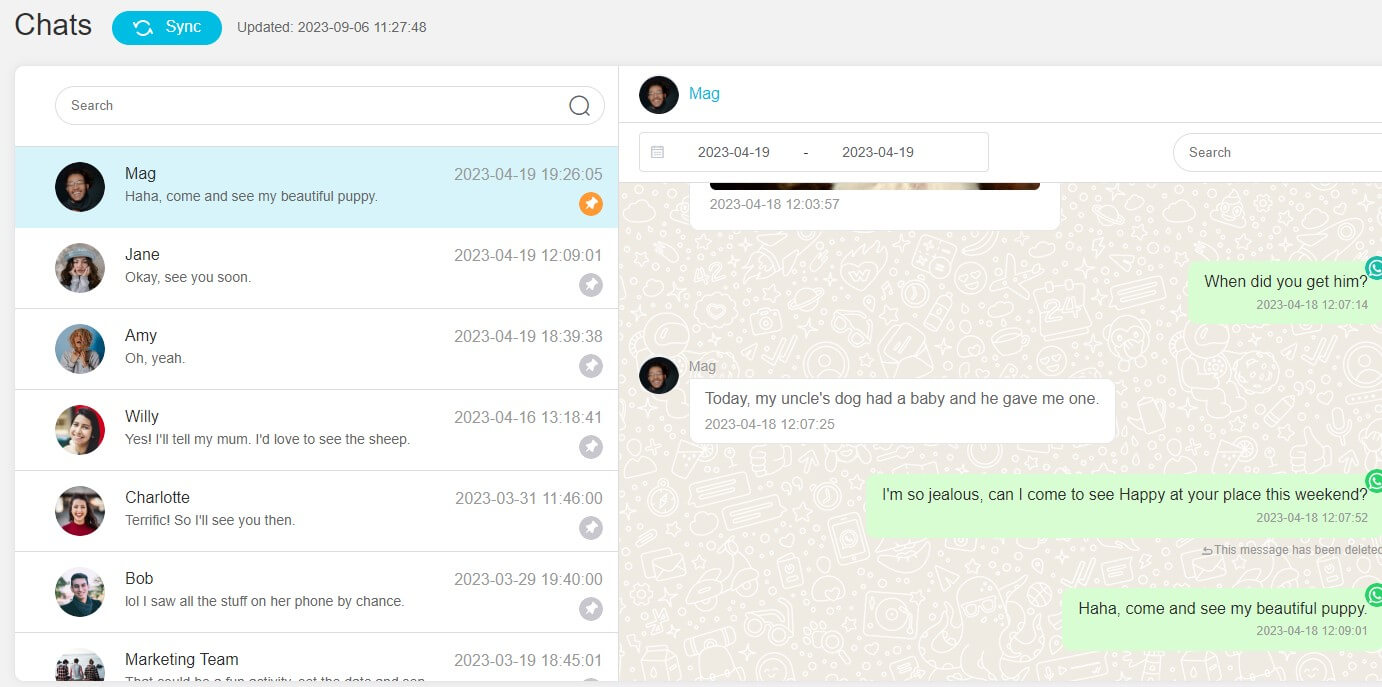 KidsGuard for WhatsApp is a robust parental control and monitoring app. It's designed to help parents monitor their children's online activities by monitoring their WhatsApp conversations and attachments. It's also an excellent tool for employers and spouses who want to monitor their employees' or partners' WhatsApp activities.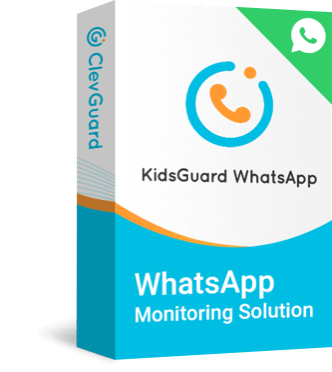 KidsGuard for WhatsApp --Why Choose KidsGuard for WhatsApp As the First Option?
Available with all versions of Android and iOS devices.
Allow to read more that 10 types of WhatsApp data, including real-time WhatsApp chats, status, call history, voice messages, pictures on somene's WhatsApp account.
Recover recalled/deleted WhatsApp messages, voice and pictiures.
Able to set alerting words to protect your kids/ family from being harming.
Set app usage schedules for child
Easy to use, user-friendly.

4 Aspects to Detect if Your WhatsApp is Being Hacked
Have you ever wondered if your WhatsApp is being hacked? It's a genuine concern, especially with the rise of cybercrime. Here are four aspects to look out for: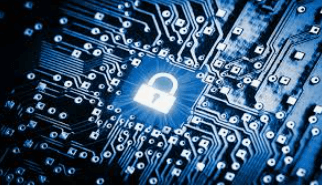 1. Your Device is Underperforming
It's time to get excited: your device is underperforming! This may sound like bad news, but it could be a sign of something even worse - being hacked. While a slow device can sometimes result from too many apps running or a full memory, it could also be a sign of malicious software installed on your device if you notice any suspicious activity, like strange pop-ups, data being sent without your knowledge, or unauthorized changes to your device's settings.
2. Sudden Battery Drain
If you notice a sudden battery drain on your phone, it could be a sign of being hacked. Investigating the cause and taking the necessary steps to protect your data is crucial.
3. Background Noise
Background noise is an often-overlooked sign of being hacked. If you hear strange noises or static from your computer or phone, it could signal that somebody is trying to access your data.
For example, if you're on a call on WhatsApp and you hear a beeping or buzzing sound, that could be a sign that someone is trying to listen in. It's essential to take action immediately. If you're on a call, disconnect and alert the other person. By being aware of background noise, you can catch hackers before they can access your information and take the necessary steps to protect yourself.
4. Increased Data Use
Increased data use is a clear sign of your WhatsApp being hacked. If you're noticing a sudden increase in your data usage, it's likely due to a malicious third-party gaining access to your device. This could indicate that someone is using your device to send messages, make calls, or access the internet without your permission. It's also possible that your data is being used to steal your personal information, such as passwords and bank details.
4 Ways to Protect Your WhatsApp Safety
1. Avoid Leaving Your Phone Unattended
Always be aware of if someone has access to your phone when you're not around. Leaving your phone unattended can be a huge security risk, as someone could take the opportunity to install spy apps on your phone and gain access to all kinds of sensitive information. It takes a few clicks, and your data could be at risk.
It would be the best practice if you also were careful regarding WhatsApp safety. Ensure you always lock your phone and never share your password or passcode with anyone.
2. Use a Strong Password
Keeping your device secure is essential, and one of the best ways to do it is with a strong password, pattern, or access pin. With a good password, you'll be able to keep your device safe from unwanted visitors.
This is especially important if you use your device for messaging services like WhatsApp. With a strong password, you'll be able to keep your messages and other personal information safe from hackers. You won't have to worry about someone else reading your conversations. A strong password is also helpful if you use your device for online banking or shopping.
3. Avoid Using Public Wi-Fi
Avoid accessing personal information or sharing confidential data if you're using a public Wi-Fi network. It's becoming increasingly important to be careful when using public Wi-Fi, as hackers use public connections to gain access to your device. If they can access your device, they can gain access to personal data such as your emails, passwords, and even bank account details. They can also access data stored on your phone, including WhatsApp messages, images, and videos.
Be sure to update your WhatsApp to the latest version, as that has the best security measures for WhatsApp safety.
4. Don't Open Emails, WhatsApp Messages From Contacts You Don't Know or Contain Strange Information.
When it comes to WhatsApp safety, it pays to be cautious. It's important to remember that only some messages or emails you receive from a contact you don't know should be opened. It is best to avoid opening such messages altogether.
Strange messages often contain links or malicious software that can put your device, data, and accounts at risk. Not only that but they can also be used to gain access to your personal and financial information. This is why it's crucial to stay alert and only open messages from trusted contacts.
Conclusion
Although WhatsApp is a private messaging app, there are some things you can do to protect yourself and your account. First, you should have a different, unique password for your various accounts. This way, even if someone were to steal one of your passwords, they would not have the opportunity to access your other accounts. Second, make sure you enable the two-step verification feature on your account.
It's important to remember that even though WhatsApp is a private app, it is still possible for hackers to steal your data. If you follow these safety tips, you should be able to keep your account secure from hackers.To stay as safe as possible, you must know what hackers are doing and how to avoid them.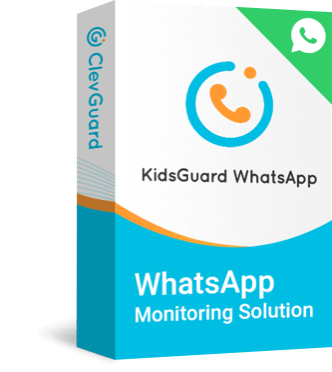 KidsGuard for WhatsApp
The Ultimate WhatsApp Monitoring App for You.