Do you think your children chat day and night on WhatsApp? Do you suspect that your boyfriend is having an affair on WhatsApp behind you?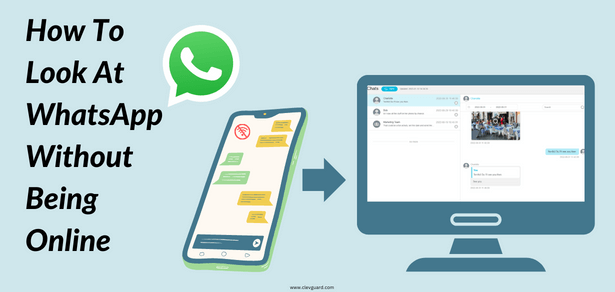 In these situations, you may want to know how to check if someone is online on WhatsApp without going online. Here we are telling you about a great tool that can prove to be of great use for you.
Below is a detailed guide on how to look at WhatsApp without being online on your Android or iPhone.
KidsGuard for WhatsApp--The Best App to Look at WhatsApp without Being Online
Are you aware that there are many monitoring applications designed to check someone's WhatsApp without being online? Well, you learn something new today. By using this method you will be able to monitor last seen and online, what and who they're chatting with on WhatsApp.
Here is one such application that is going to work like magic for you - KidsGuard for WhatsApp. It is the first choice of most people looking to read WhatsApp messages or track WhatsApp status without being seen in a matter of seconds.
I have also seen a lot of positive reviews about KidsGuard for WhatsApp in the biggest media outlets out there. The best thing you will like the most is the secrecy it offers. They will never find out about it due to its 99% undetectable design.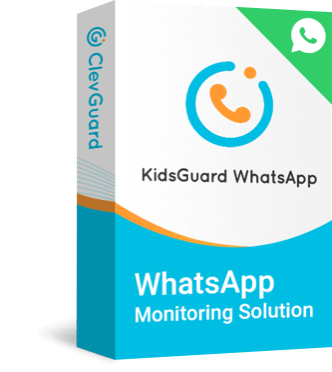 KidsGuard for WhatsApp --Why Choose KidsGuard for WhatsApp As the First Option?
Available with all versions of Android and iOS device.
Allow to read more that 10 types of WhatsApp data, including WhatsApp chats, status, call history, voice messages, pictures on somene's WhatsApp account.
Recover recalled/deleted WhatsApp messages, voice and pictiures.
Able to set alerting words to protect your kids/ family from being harming.
Easy to use, user-friendly.

What Can KidsGuard for WhatsApp Exactly Do?
When it comes to checking WhatsApp without going online, you have multiples features to do using KidsGuard for WhatsApp. These include:
Monitor WhatsApp Messages to Know Everything Typed:
This is one of the most powerful features of KidsGuard for WhatsApp. It can record each sent, received and deleted messages including group chats. You can read deleted WhatsApp secretly. It also shows you about the contact the target user talks to on WhatsApp.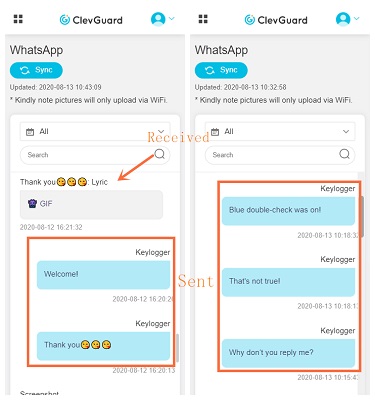 Capture WhatsApp Screenshot Once the Target is Online:
KidsGuard for WhatsApp automatically captures screenshots once the target is using WhatsApp. You can also manually send a screenshot request, which helps you find signs of WhatsApp addiction or check view once WhatsApp messages, as well as online status without being seen on WhatsApp.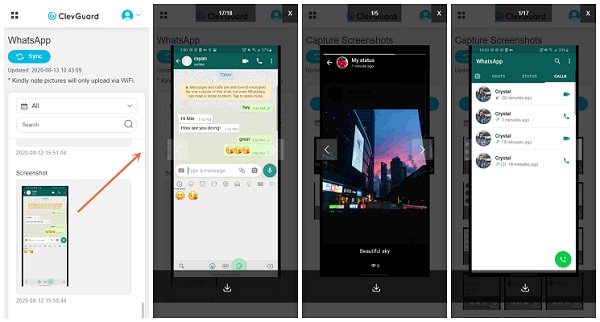 Detect Every Photo & Video Shared on Their WhatsApp:
It has a dedicated WhatsApp monitoring module that can show you all the sent and received media files of the WhatsApp user. Just go to the corresponding Photo or Video features, and select WhatsApp folder, all files will be shown in chronological order.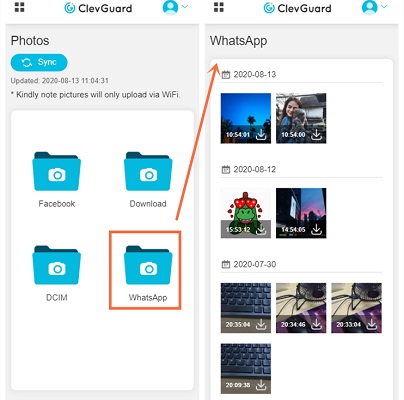 Additionally, you will be able to track their WhatsApp's daily usage, screen time, app detail and more. And if these features interest you, you will be excited to check out more than 30 other features apart from WhatsApp monitoring that KidsGuard for WhatsApp comes with. If you want a glimpse of these, you can click to check out its live demo for free!
How to Check WhatsApp Messages without Being Seen using KidsGuard for WhatsApp
It is very simple to use KidsGuard for WhatsApp to check if someone is online on WhatsApp without going online. You only have to install it on target phone, then you can monitor all WhatsApp data remotely via its online web dashboard without touching it again. Here's how:
Step 1. You have to register an account with KidsGuard for WhatsApp using a valid email ID and purchase a plan. Then you will be navigated to the "My Products and Orders Management" page. Click on the "Setup Guide" to access the relevant downloading site: www.installapk.net.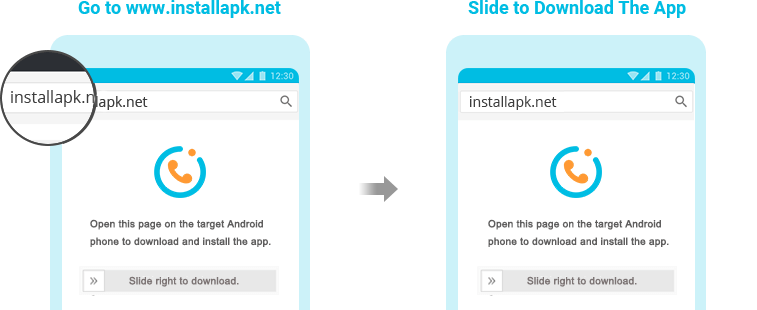 Step 2. Access the target device to download KidsGuard for WhatsApp app. The installation is very simple as the wizard will instruct you step by step. After configuring the app, the app icon will soon disappear.

Step 3. After everything's complete, leave the target device as it was. Log in to the app's online portal on your own device and select "Chat" in the left menu to check WhatsApp messages without being seen in real-time.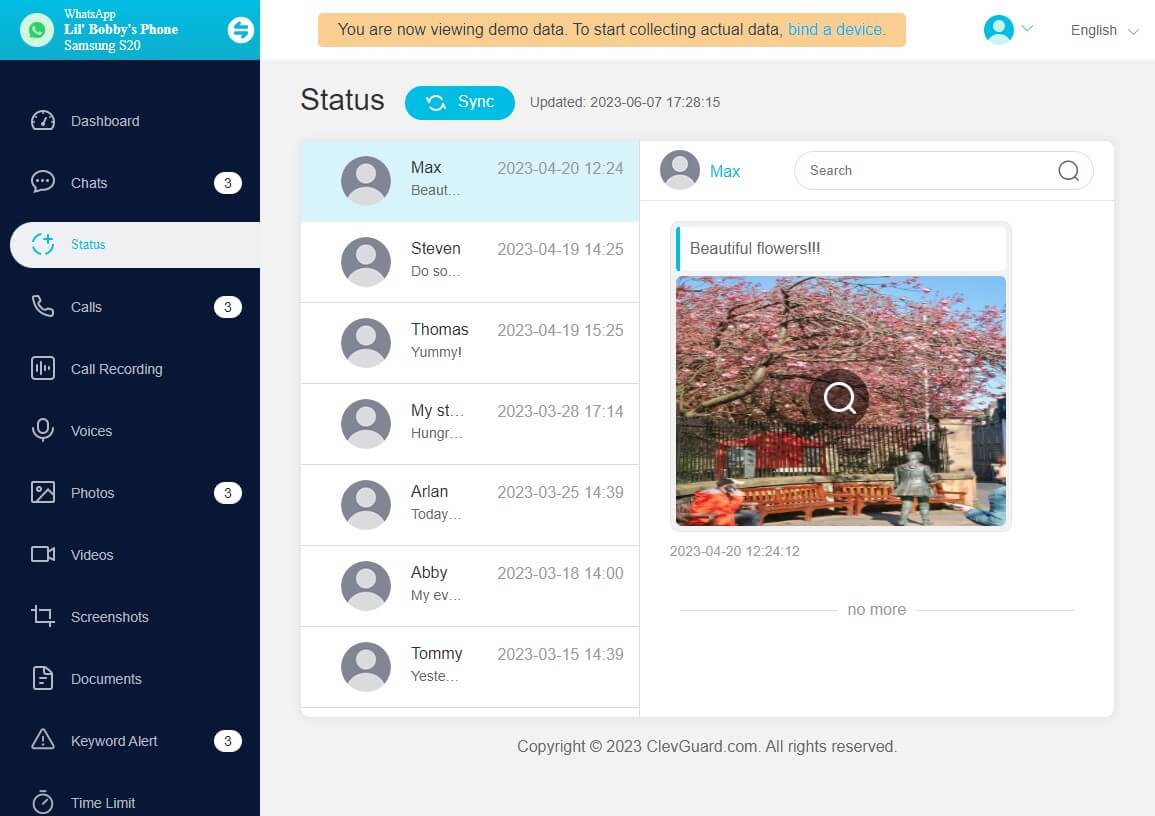 This is how to look at WhatsApp without being online using KidsGuard for WhatsApp. You get an easy to use interface that even an amateur could use. You do not need any experience with any WhatsApp monitoring app beforehand.
Wrapping Up:
Now that you know how to check last seen on WhatsApp without being online, my job is done here. KidsGuard for WhatsApp is preferable because it employs world class technology that allows you keep tab on someone's WhatsApp at ease. There are many more cool things that you get with KidsGuard for WhatsApp as stated below. If you want a hands on experience with 30+ advanced features, you should give its free demo a try.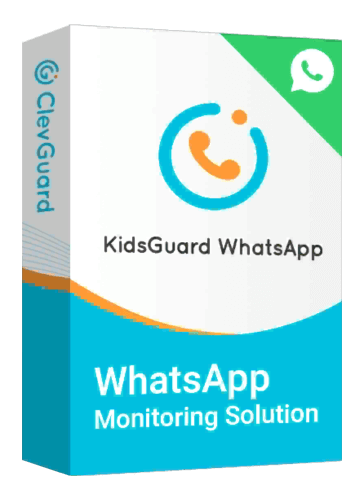 An Array of Amazing Features
Check the deleted WhatsApp calls and messages
Remotely record the target's WhatsApp calls.
Spy on the target's WhatsApp usage time and activities
Monitor the target's WhatsApp activities like you use his/her WhatsApp
Work both Android abd iOS.