WhatsApp has a huge amount of users in the world. If your new Samsung has not installed this app, it will be frustrating in daily life. Nowadays, WhatsApp is almost essential thanks to its powerful features of text chat, free calls, and group video calls.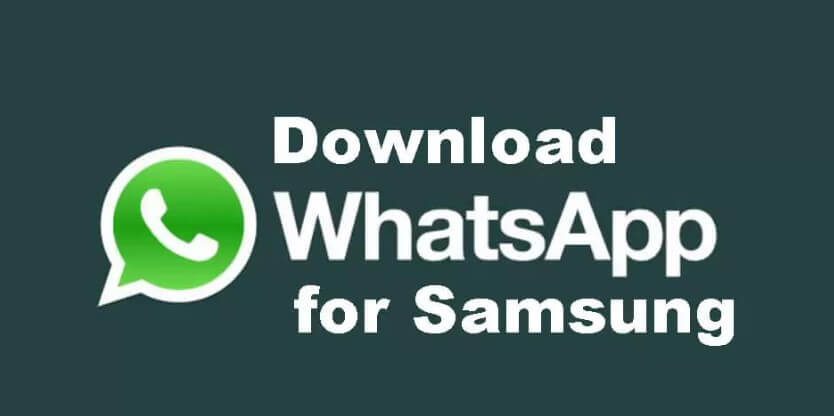 Part 1. How to download WhatsApp on Samsung Galaxy?
Downloading WhatsApp on Samsung is like downloading WhatsApp for Android. And you need to know WhatsApp free download is the right thing! Be aware of the fake WhatsApp download link from search results, which may be WhatsApp spying.
A free and safe method is to download WhatsApp from Play Store. Follow the steps below, it is really easy for anyone.
Step 1. Open "Play Store" on your phone.
Step 2. Enter "WhatsApp" in the upper search column.
Step 3. Choose "WhatsApp Messenger" from the search results and check if the app belongs to WhatsApp lnc. If not, do not download the fake WhatsApp.
Step 4. Press "Get" or "Install" to start downloading and installing the app on your device. If you don't have access to Wi-Fi, the app will ask your permission to start the download as it must use your phone's data.
Step 5. Wait for finishing downloading WhatsApp.
Step 6. Once you can see the WhatsApp icon on your phone's home screen, that means you have downloaded WhatsApp.
Isn't it easy to download WhatsApp on Samsung? The only thing you need to take care of is the app's source itself. Because fake WhatsApp is a tool for hackers to collect your personal information or even steal your money.
Part 2. How to Use WhatsApp on Samsung?
After downloading WhatsApp, the next concern is how to activate WhatsApp on Samsung. Don't worry, it will be as easy as you download WhatsApp.
Step 1. After downloading the app, run it and select "Agree and proceed" when prompted.
Step 2. You will now be prompted to enter your phone number on the next screen. In the dialog box, enter your phone number with the relevant country code and click OK.
Step 3. The app will now need to validate your phone number. As a result, it will give you two possibilities. It will either send you a one-time password by text message or contact you on the same number to provide you with the one-time password. When prompted, you must enter the one-time password.
Step 4. After you've entered the one-time password and validated your phone number, you'll be asked for a few permissions. It is entirely up to you whether to give or decline the authorization. When the authorization session is over, the next screen will appear. All you have to do is press the Continue button.
Now you can use WhatsApp on Samsung. Add your friends, family, or business partner to WhatsApp contact and start free callings. You can share online statuses, start a group chat among even 36 persons, send files and documents, and more. Besides, you can find other useful features like blocking contacts, hiding online status, sending view once messages, sharing live locations, and more on WhatsApp.
We can't deny that WhatsApp contains much of secrets. Do you curious about whom your wife or husband chats with every day, and what are they talking about? Do you wonder why kids glue to WhatsApp day and night? Or Do you want to figure out if your employee leaked source code to other people from your company?
You need a WhatsApp monitor tool in such circumstances.
Bonus: How to monitor someone's WhatsApp without them knowing?
Search on Google, you can find many so-called WhatsApp monitoring apps from the results. But which one is useful?
Many of them are comprehensive phone monitoring apps, for instance, KidsGuard Pro. It is the best iPhone monitoring tool, which monitors chat history from many social apps such as WhatsApp, LINE, Viber, Kik chat, WeChat, and more. Although from KidsGuard Pro, you can read chat text, you can't get more information beyond that.
A more powerful WhatsApp monitoring app is needed. KidsGuard for WhatsApp is the one dedicated to monitoring WhatsApp for Android. Different universal all-in-one phone monitoring apps, KidsGuard for WhatsApp can monitor someone's WhatsApp as you use it.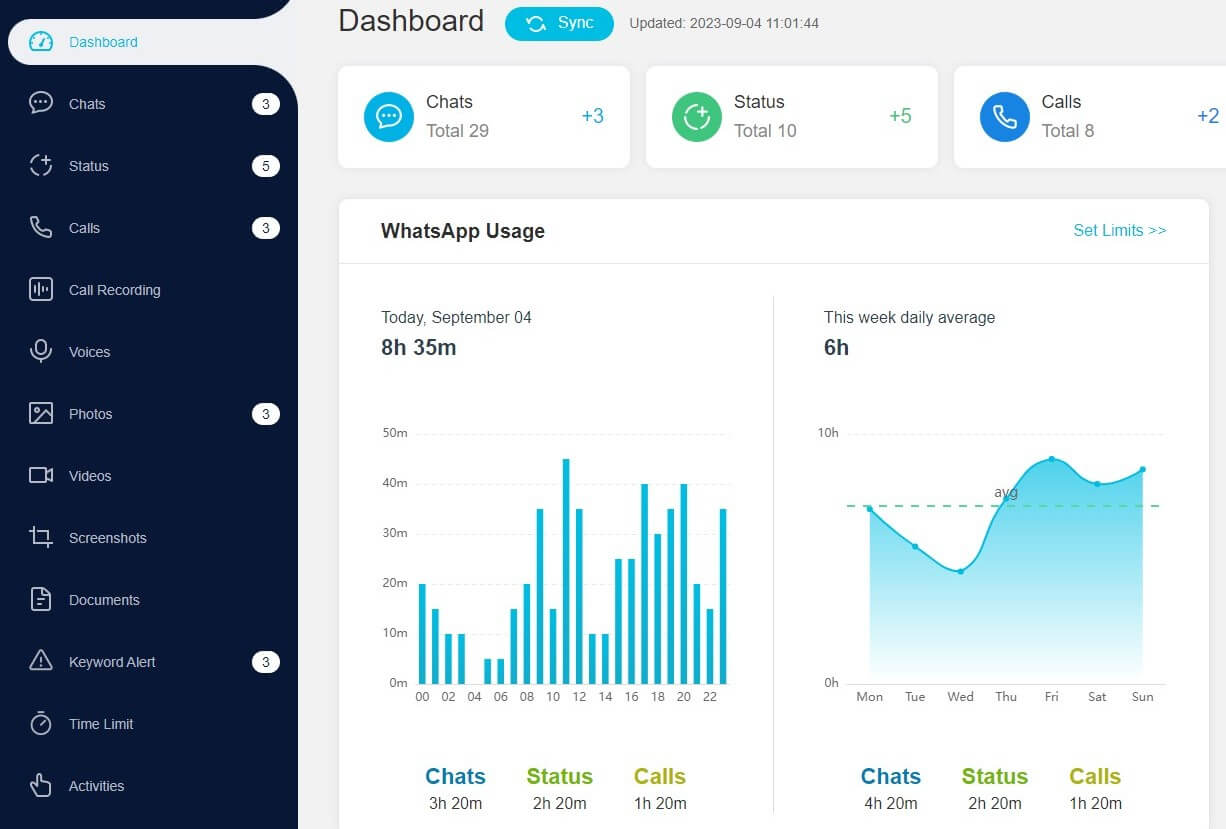 Track WhatsApp Calls: You can correctly verify who your child has called when the call was made, whether it was a video or audio call, the duration, and any missed calls. Call logs can also be exported.
View WhatsApp Status: You may browse various WhatsApp statuses, such as quotations, images, videos (thumbnails), and so on, anonymously. The status of removed or expired items may also be checked.
Record WhatsApp Calls: All audio and video calls may be monitored from afar. Using the playback functions is a great method to find out what your child has been up to recently.
View and Save All Media Type on WhatsApp: You can check and download the target's WhatsApp photos, sent or received videos, WhatsApp audio, and WhatsApp documents on your device without them knowing.
Automatically Capture WhatsApp Screenshots: When WhatsApp is in use, KidsGuard for WhatsApp can automatically take screenshots. You can preview the screenshots online or download them into your device.
Set Up WhatsApp Alert Words: You can customize the alert words in KidsGuard for WhatsApp. Once the target sends or receives the messages which contain these words, you can easily check from a unique column. It can help you get information as quickly as possible.
Work with both Android and iOS.
Follow these steps:
Step 1. Choose the appropriate plan then create an account in official KidsGuard for WhatsApp website.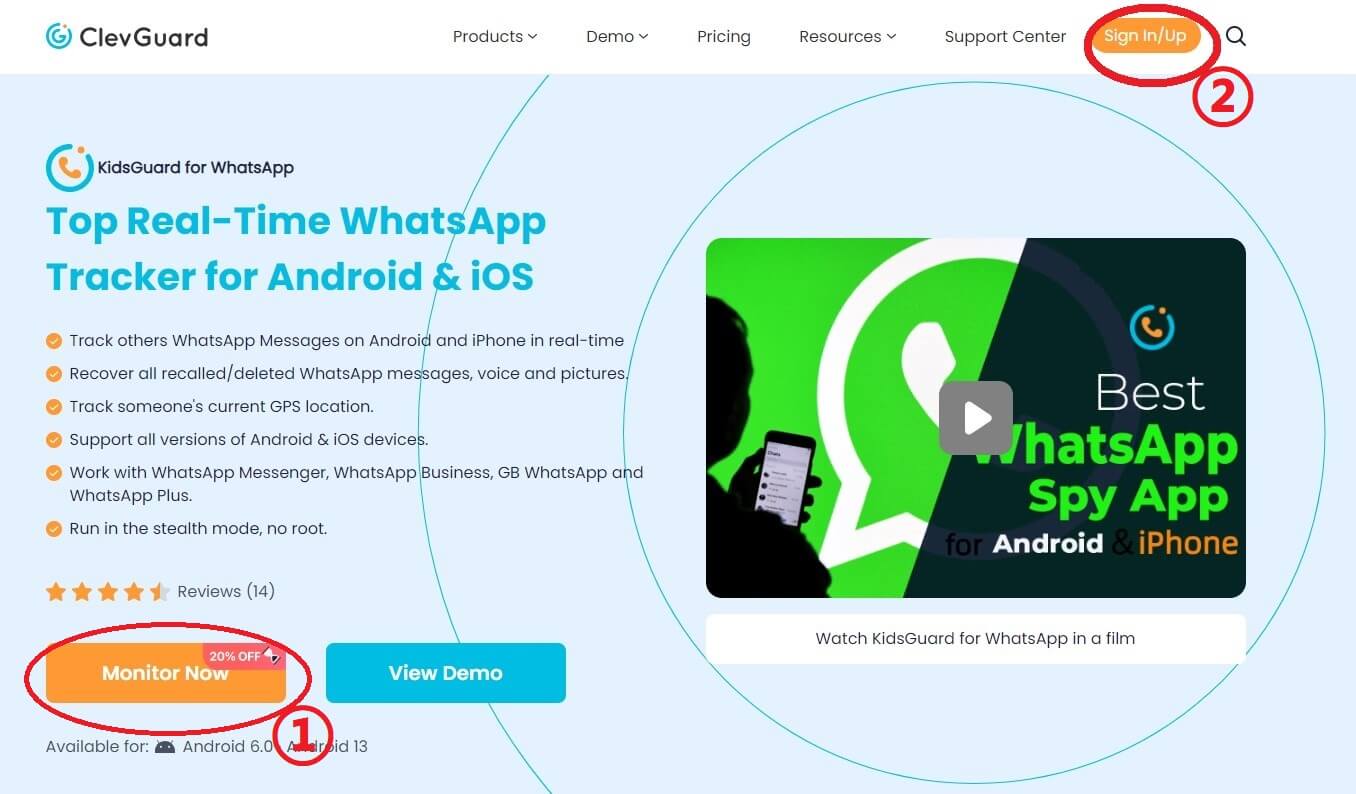 Step 2. Download the app from www.installapk.net on the target device.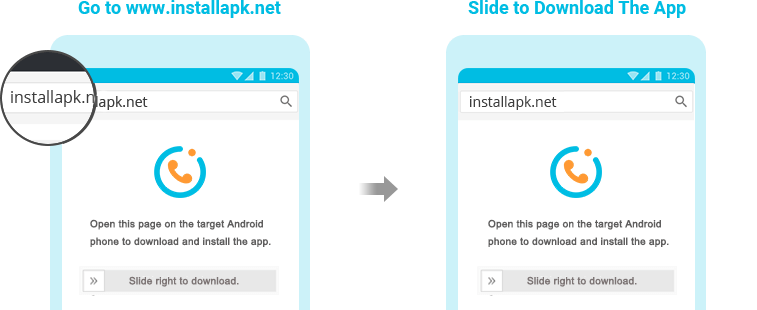 Step 3. Follow the provided instructions to complete the installation and set up the app.

Step 4. Log in to your KidsGuard for WhatsApp account on any device to start monitoring target WhatsApp activity and data.
Part 3. How to Install WhatsApp in Other App Stores?
If you don't have the Play Store on your Samsung Galax, there is a way to download and install WhatsApp from other stores. However, you will need to make the following modifications to your device to allow the installation of applications from unfamiliar sources:
Press the gear icon to access your settings.
Go to the "Security" menu.
Look for and mark the "Unknown sources" or "Unknown sources" section.
The device will ask you for confirmation. Press "OK" and you can now install apps from other sources.
Whenever you download from sources other than the Play Store, make sure they don't adversely affect your device.
Part 4. Conclusion
Once everything is done, you have no doubt about "How to download WhatsApp on Samsung". Now you can start to use WhatsApp and chat with your friends! This article illustrates how to download and install WhatsApp on Samsung and displays the common questions that may occur while downloading or installing the app.
Additionally, if you are the one who has need to monitor someone's WhatsApp, try KidsGuard for WhatsApp. It is the best solution for your needs.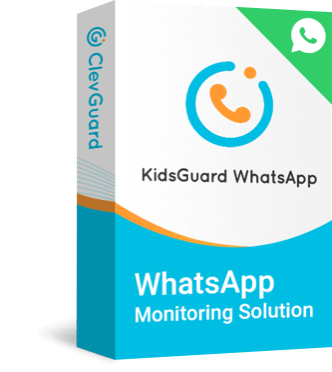 KidsGuard for WhatsApp
The Ultimate WhatsApp Monitoring App for You.