The Android operating system has many locked features in order to ensure user security. However, if you get to root phone, then it will make it easy for you to acquire superuser rights to the operating system. Rooting can be exceptional if you want to hack WhatsApp, and it can also make it easier to install third party apps. It makes a lot of sense to root your phone, especially if you want to get past the regular Android capabilities.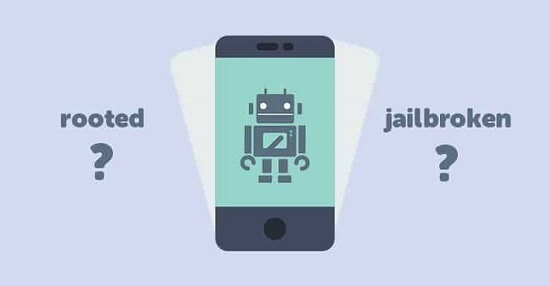 Part 1: What is a Rooted Phone?
Understanding what is a rooted phone is very important if you want to ensure that you get to access all the features you need from your smartphone. What rooting does is it helps you surpass any manufacturer restrictions. In doing so, you can uninstall any preinstalled apps, complete tasks that would normally require an admin user, etc. In many ways, the rooted phone meaning is similar to jailbreaking for iOS, but this is solely for Android.
Part 2: What Happens to the Phone After Rooting?
After you learn how to root phone, you will have complete access over everything installed on your phone. You can remove any piece of software, even those that would not be accessible normally. You will also have the ability to install third party apps. And yes, it also allows you to better customize everything up to your liking, without having any restrictions.
1. Effects of rooting Android phone
Once you root your Android phone, you don't have to worry about any limitations. You have direct access to app the phone features. However, while you can install any app, that also means you are more prone to hacks and viruses. Not all third party apps outside of Google Play are safe, so you should only access apps directly from developers. Otherwise you are prone to deal with risks.
2. Difference between rooted and unrooted phone
A rooted phone is pretty much open to customize the way you want. You can even remove manufacturer apps if the phone is rooted, which is not the case if the phone is unrooted. However, if you root your device, you are voiding the manufacturer warranty. You are also losing original updates from the manufacturer.
Part 3: Advantages and Disadvantages of Rooting Your Android Phone
Advantages:
Rooting gives you access to all the system files and privileges. You can start/stop processes, disable or add hardware, users and so on.
You can fully personalize your Android experience, ranging from the system font, layout and settings to any other features.
It allows you to access root files and system files, so you can perform a complete backup.
You can finally install incompatible apps.
Rooting makes it easier to block ads in order to improve your privacy.
Disadvantages:
Rooting brings the risk of bricking of device. What this means is that you can end up with your phone being unusable, so that's a risk you want to consider.
If your phone is rooted, what does that mean? You will not be able to receive system updates anymore, among others.
It can disclose personal information and bring in privacy issues.
Sometimes rooting can end up disrupting the Android device performance.
Rooting will lead to a loss of warranty.
Your phone can be exposed to surveillance software or spyware.
It's a very good idea to understand the root phone process, but you do want to know the pros and cons of doing so. In many cases, rooting your Android phone is not recommended especially if you are a newcomer. Plus, there are many apps like KidsGuard for WhatsApp that will help you hack WhatsApp or access various other features without the need to root your smartphone.
Extra Tip: How to Hack into Someone's WhatsApp No Root?
As you can see, rooting your phone can be tricky and it can brick your device, not to mention you lose warranty or updates. If you want to hack WhatsApp, there are other ways to do that without dealing with so many risks. KidsGuard for WhatsApp is an application that allows you to hack into any person's WhatApp without the need to root your Android or iOS phone. The app is easy to use, and it's designed from the ground up to make WhatsApp hacking easier and more convenient.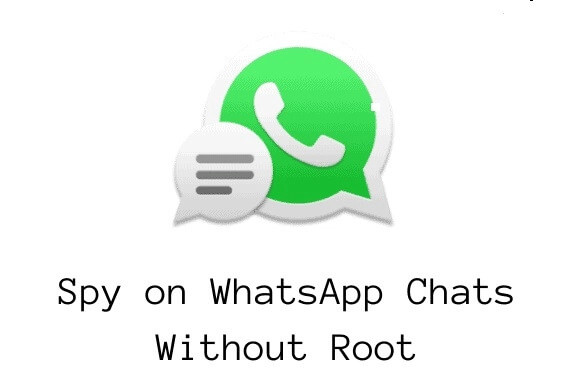 Step 1: The first thing you need to do is to visit the KidsGuard for WhatsApp website and choose the right plan that fits your needs.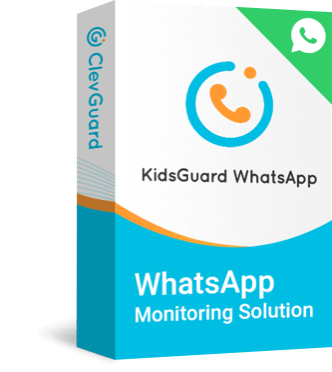 KidsGuard for WhatsApp --Why Choose KidsGuard for WhatsApp As the First Option?
Available with all versions of Android and iOS devices.
Allow to read more that 10 types of WhatsApp data, including WhatsApp chats, status, call history, voice messages, pictures on somene's WhatsApp account.
Recover recalled/deleted WhatsApp messages, voice and pictiures.
Able to set alerting words to protect your kids/ family from being harming.
Easy to use, user-friendly.

Step 2: After you purchase the product, you will be sent to the My Products and Order Management page. Here you will have a setup guide, which will help you install the app on your device.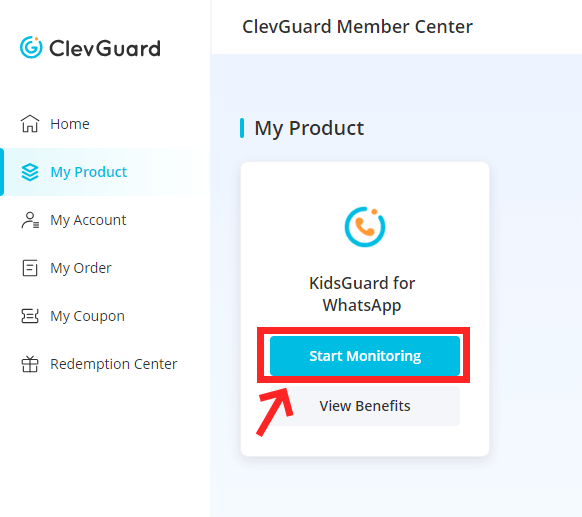 You will be guided to www.installapk.net, slide to download the app, and then you just have to follow the guidelines.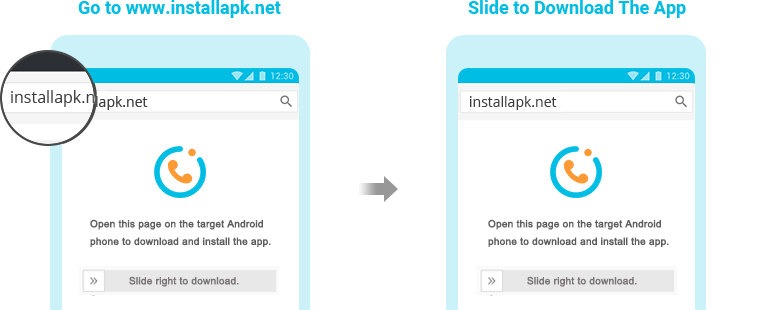 Step 3: Lastly, you have to verify the setup and then start the parental monitoring process. Once the app is installed, you can check the WhatsApp charts, track the call logs and calls, access the multimedia files and even view the status the person has on WhatsApp. It will also capture WhatsApp screenshots automatically too.
Other things you can do with KidsGuard for WhatsApp include downloading all the voice messages, accessing and seeing all the WhatsApp documents, but you can also see all the activities performed within WhatsApp by the person in question. KidsGuard for WhatsApp also has call recording capabilities and it features the WhatsApp charts too.
What makes KidsGuard for WhatsApp different? [No root]
Unlike other whatsapp spy products on the market, KidsGuard for WhatsApp does not require root. This means that you can use the software without any threshold to get the most out of whatsapp information you want.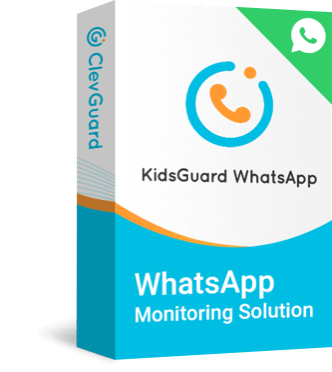 The Ultimate WhatsApp Monitoring App for You.
Conclusion
If you're looking for an efficient way to hack WhatsApp, then KidsGuard for WhatsApp is the ideal tool to do it. As you can see, rooting can be risky and it might even brick your device. Using KidsGuard for WhatsApp is the better option since you get to avoid any rooting, while still having access to state of the art WhatsApp monitoring features. It's an inexpensive, secure way to monitor and track any WhatsApp number, complete with files, voice messages, call recording and any other features you need!