Want to download a WhatsApp status that you liked without asking the owner first? Your needs are being met by us. WhatsApp status updates have been used by users to share their thoughts, updates, and occasionally amusing posts since the app's launch in 2017. As all stories on Instagram and Snapchat automatically expire after 24 hours, it is comparable to sharing stories on those platforms.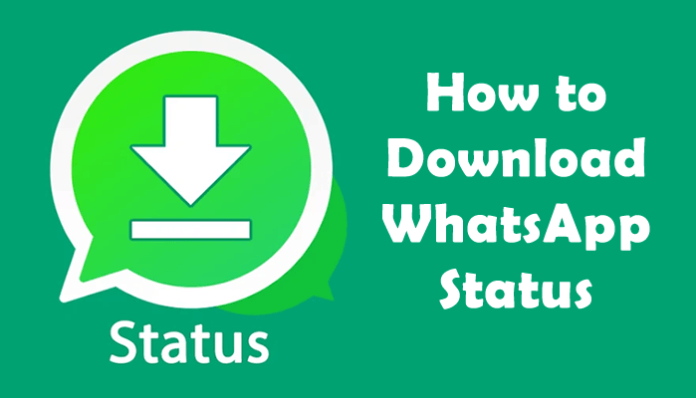 Users of the social messaging platform cannot yet download the status set by a contact. A workaround exists, though. If it's an image, you must take a screenshot and save it to your iPhone or Android phone to download the WhatsApp status. With regard to the WhatsApp status video, you can find it in the file manager app or by using tools for screen recording. If you need help downloading WhatsApp status videos and images, refer to the step-by-step instructions provided below.
Download WhatsApp Status
If we like someone's WhatsApp status, there are times when we don't know how to save it on our phone. We enlist the help of our friends to send us the raw video or photo of the status updates since we are unable to download them directly from the app. Some of us take screenshots of images to save them and record videos to upload as WhatsApp statuses using the screen recorder.
Using the tools and applications on your smartphone, you can download WhatsApp status. You don't need a third-party app to save a WhatsApp status video or image on an Android or iPhone device.
How To Download Photos From WhatsApp?
You can use a screenshot to download the WhatsApp status image regardless of whether you use an Android or iOS smartphone. Most Android users must press the volume down '+ power buttons' to capture the still, whereas iPhone users can do so by pressing the power '+ volume up buttons. Press the volume rocker and Touch ID simultaneously on an iPhone with Touch ID to download a WhatsApp status image.
If you're concerned that the user name, timestamp, and other information will be included in the screenshot, simply short-press the WhatsApp status image. So that you only have the WhatsApp status image, take the screenshot now.
How to Save WhatsApp Status Videos to Android Phones?
Follow these steps to save WhatsApp status.
Visit WhatsApp and keep an eye on the status you want to download.
Open the "File Manager" app right away. Depending on your app's manufacturer, it might have a different name. To manage all of the files and folders on my Samsung phone, for instance, I use the "My Files" app (if your device doesn't already have one, download Google's Files from the Play Store and follow the instructions).
Go to the settings page for the app and turn on the "Show hidden system files" setting.
Go back to the app's home screen now and choose Internal Storage, then choose WhatsApp -> Media ->. Statuses.
You can view every watched WhatsApp status in the ".Statuses" folder.
Press the WhatsApp status video to copy it, then paste it into any visible folder, such as DCIM.
The WhatsApp status video will be saved in this way and remain on your device even after the status has been deleted. If the status video is stored in the DCIM folder, it is also accessible through the phone's gallery and photos apps. This is how to download WhatsApp status.
How To Save WhatsApp Status Videos on Your iPhone?
On iPhones, the process for downloading WhatsApp status videos is different from that on Android devices. In the file manager app, select the WhatsApp folder and then Media, Statuses, etc.; you don't need to enable show hidden system files.
Go to "Control Center" on the iPhone and choose the screen recording option. This will allow you to download WhatsApp status videos.
If the option isn't there, open the Settings menu on your iPhone, choose "Control Centre," and then tap the "+" icon next to the Screen Recording option.
Open WhatsApp, go to the Status window, turn on the screen recording, and play the WhatsApp Status video you want to download.
Photos
When the entire video has been captured, swipe down from the top and select the recording-stopping button in the notification panel. Pressing the power button is an alternative. Automatically, the video will be saved to the Photos app on your phone.
When you choose to make a video of your WhatsApp status, you can remove the unnecessary portions.
There you go! Using the above methods, you can save any WhatsApp status image or video. To check the status of your download on your desktop, follow the same general procedures. Downloading WhatsApp status images and videos to your laptop or PC is as simple as taking a still photo or using a screen recording app.
Extra Tip: WhatsApp Hide Status Online
If you frequently use WhatsApp, you will likely see the login status next to the names of some of your contacts. WhatsApp, by default, displays your online status to everyone, but you can easily change it. Besides, you can view other's hidden WhatsApp status by KidsGuard for WhatsApp.
1. How to Hide WhatsApp Online Status
Users of WhatsApp can view their contacts' most recent activity on the service and whether they are still using it by viewing their contacts' online status. When someone is online, it doesn't mean they've seen your message; it just means they're using the app right now.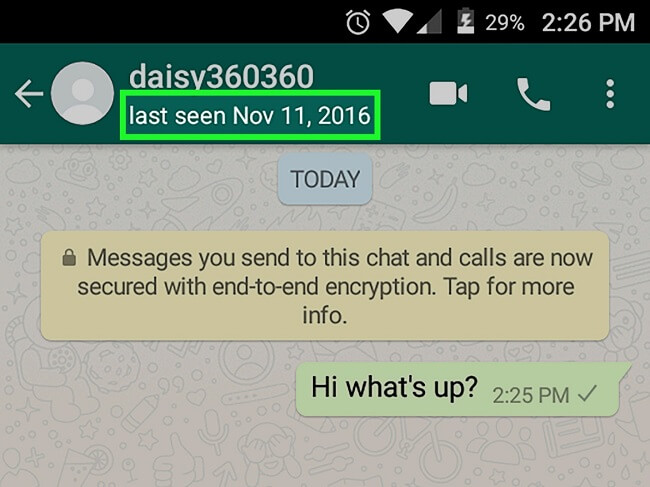 The phrase "Last Seen" refers to the person's most recent use of WhatsApp and does not guarantee they have seen your most recent message. Only the blue checkmarks next to your message indicate whether it has been seen.
You can easily make your Last Seen or online status private, only visible to your contacts, or exclude specific contacts from seeing it through the settings of the WhatsApp app if you don't want your contacts to know. Simple steps can be taken to conceal your Last Seen or online status on WhatsApp:
Launch WhatsApp on your mobile device and go to Settings.
Click on the account settings, then select the privacy options.
Access the settings for Last Seen.
Select the option you want to use to hide your Last Seen status by tapping either My Contacts, My Contacts Except, or Nobody.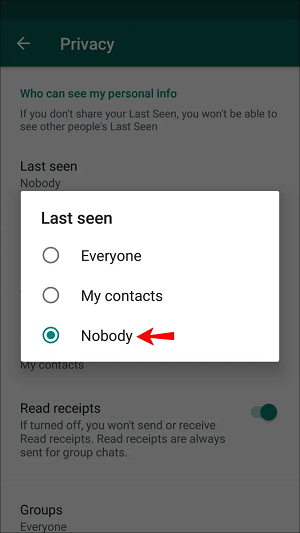 2. How to View Hidden WhatsApp Status?
At this time, if you want to read all WhatsApp statuses, including secret ones, without their awareness, you'll require a professional WhatsApp status viewer online.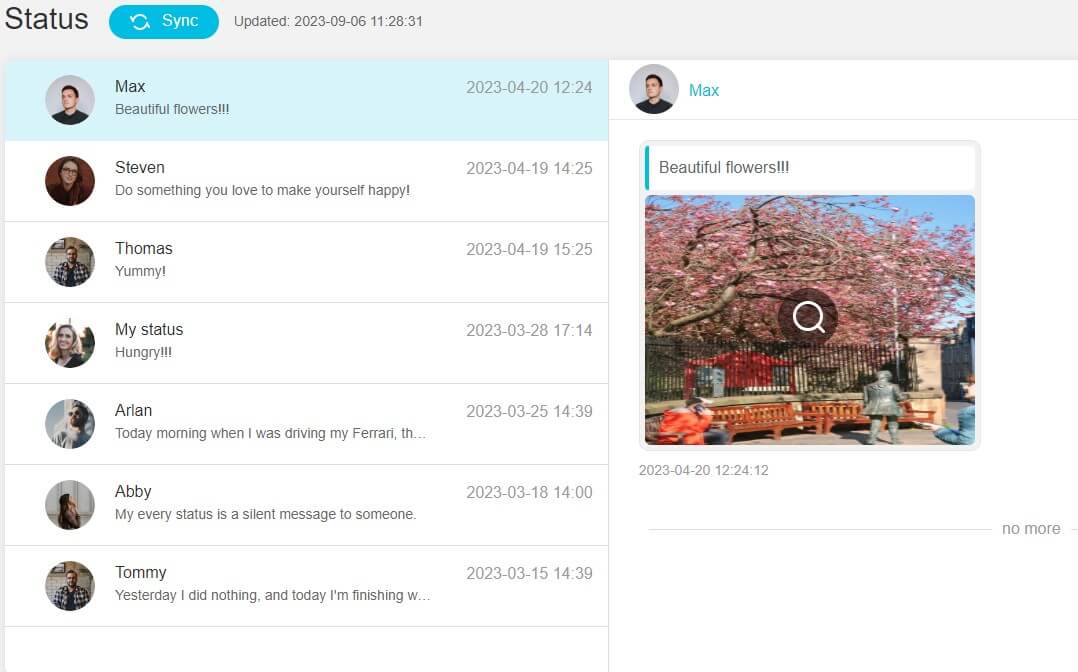 There are other WhatsApp online status watchers on the market, but only KidsGuard for WhatsApp is the best-hidden status viewer program for the reasons listed below.
100% Hidden on Targt's Phone
Utilization Ease
Viewing private and public statuses.
At any moment, you can check the target's hidden state.
KidsGuard for WhatsApp is an excellent WhatsApp tracking program that allows you to surreptitiously check someone's WhatsApp status, including texts, photographs, and videos. This tool may also help you track someone on WhatsApp without them knowing.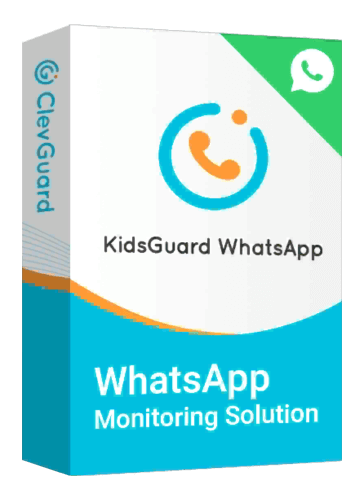 An Array of Amazing Features of KidsGuard for WhatsApp
Check the deleted WhatsApp calls and messages
Remotely record the target's WhatsApp calls.
Spy on the target's WhatsApp usage time and activities
Monitor the target's WhatsApp activities like you use his/her WhatsApp
Work with both Android and iOS.
Follow these steps, you can easily view the hidden WhatsApp status:
Step 1. Choose the appropriate plan then create an account in official KidsGuard for WhatsApp website.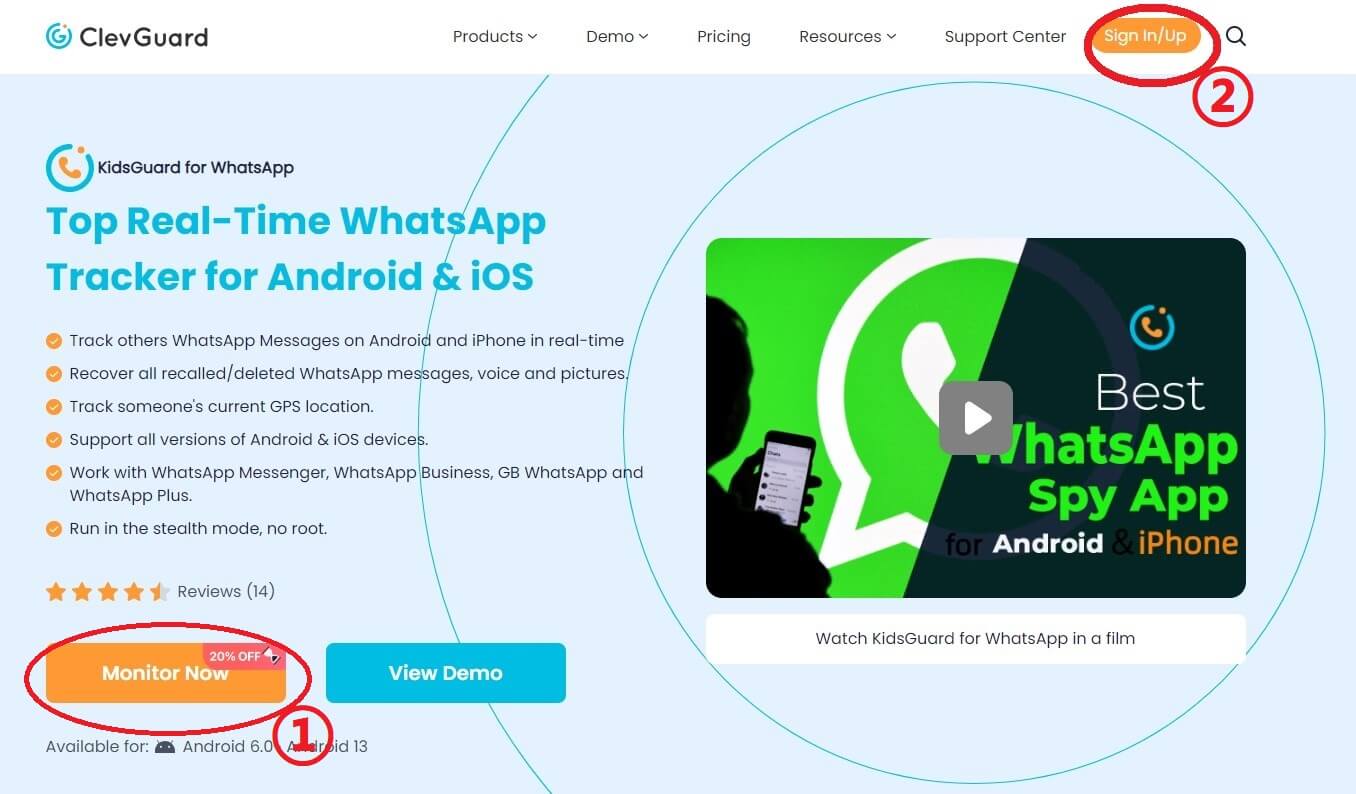 Step 2. Download the app from www.installapk.net on the target device.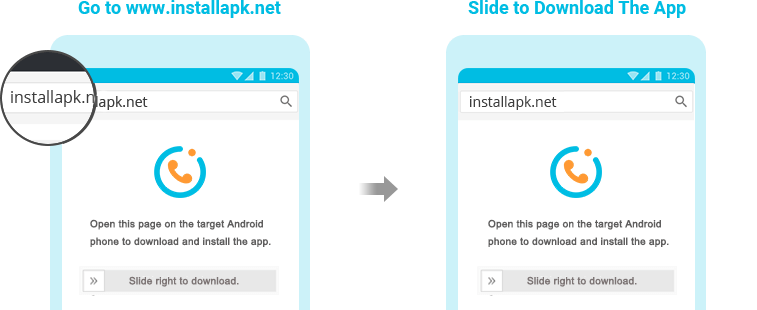 Step 3. Follow the provided instructions to complete the installation and set up the app.

Step 4. Log in to your KidsGuard for WhatsApp account on any device to start monitoring target WhatsApp activity and data.
Bottom Line
Hopefully, you now understand how to download WhatsApp status videos on a PC, iPhone, or Android device successfully and easily. To obtain your preferred video, give it a try today. Most people who want to read WhatsApp messages or track WhatsApp status quickly and secretly turn to KidsGuard for WhatsApp as their first option.
Once installed, the program will hide from the screen and function quietly in the background, ensuring your anonymity and preventing it from being violated.