If you are a WhatsApp user you are already aware of the many benefits of this quick and effective messaging service. However, you may find it frustrating that you need to turn to your phone every time you hear the ping of an incoming communication or want to message friends and family. Luckily, you can easily use a browser workaround to get the same functions as a WhatsApp download for Mac using the steps detailed below.
Although WhatsApp has been created as a mobile-only device, you can use some workaround to make sure you can access and send messages directly on your computer screen. You may not be able to make WhatsApp download on Mac, but you can use WhatsApp Web to get the same effect.
How to Use WhatsApp Web on macOS
WhatsApp Web is an application that you can use to get to access your WhatsApp account on your Mac browser and enjoy the same features you do on your phone. Here's your simple guide to installing and using this WhatsApp Mac download:
Steps to install and download WhatsApp App for Mac
Step 1. Go to WhatsApp Web on your Browser
To get started learning how to download WhatsApp on Macs, you simply need to navigate to the WhatsApp Web website. You can use Chrome, Opera, Safari, Edge, or Firefox browsers to use this service and the features of a WhatsApp for Mac Download.
Step 2. Open WhatsApp Application on Your Mobile Device
Then you need to open your downloaded WhatsApp application on your iPhone device and Tap Settings. Then you need to select WhatsApp Web/Desktop. You should then click the Link A Device button. You may be prompted to enter your passcode after this step.
Step 3. Scan the QR Code with Your Mobile Device
Your next step is to use your mobile device's camera to scan the QR code which is featured on the WhatsApp Web page. Once this scan is complete, the data on your app will sync with the browser online. The process of syncing the chat app is complete after this and should only take you a couple of minutes to complete.
Use WhatsApp for Mac on Your PC
Once you have synced your mobile app and Mac, you can begin using all the features just as if you have a WhatsApp for Mac Download. You will be able to see the same messages and data on both mobile and desktop and access and send messages and calls directly on your computer.
You will also be able to stay connected in group chats and make sure that you are keeping on top of your WhatsApp business messages for your job or small business by using this WhatsApp Business mac download substitute.
This WhatsApp Download Mac workaround will remain logged in until you log out on your mobile app. So, you will be able to save both time and effort when it comes to sending and receiving voice and video calls while working on projects during your day.
Extra Tips: How to Read Someone's WhatsApp Messages Secretly?
To read someone's WhatsApp messages secretly, the most effective way is to take advantages of 3-rd party apps. Another way is to access the target's WhatsApp Web. There, we will illustrate these 2 ways with detailed steps and tell you the advantages and disadvantages.
Method 1. Read WhatsApp Messages Secretly with 3-rd Party App
There are many WhatsApp hacking, WhatsApp spying, and WhatsApp monitoring apps from Google search. Most of them are paid. But which is the best to use?
We are here to recommend KidsGuard for WhatsApp. Unlike mspy, or other phone parental control app in the market, KidsGuard for WhatsApp is dedicated to WhatsApp monitoring so that users can monitor target's WhatsApp like they are using the WhatsApp.
How to Read WhatsApp Messages Secretly with KidsGuard for WhatsApp?
Step 1. Get the plan of KidsGuard for WhatsApp by clicking the button below. Simply check free demo first if you have any consideration before buying.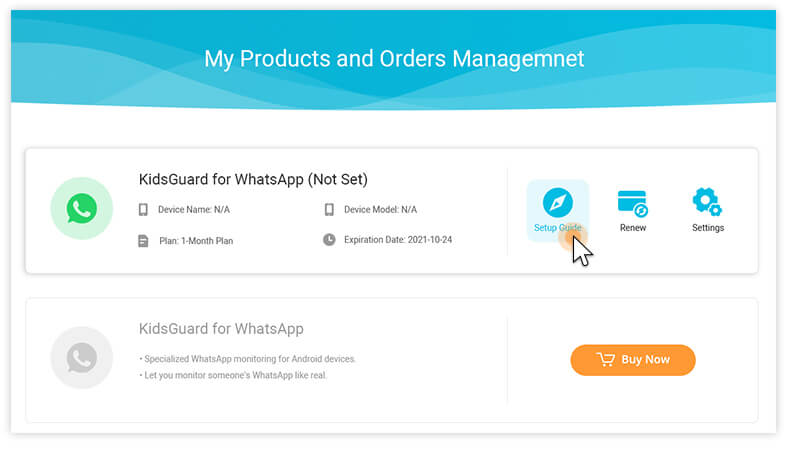 Step 2. Install KidsGuard for WhatsApp and hide it on target phone. First, go to www.installapk.net, then slide right on the screen to download the app on target's phone. After installing, a detailed onscreen setup guide will pop up. Follow the instruction, then you can activate KidsGuard for WhatsApp and successfully hide it on target's phone.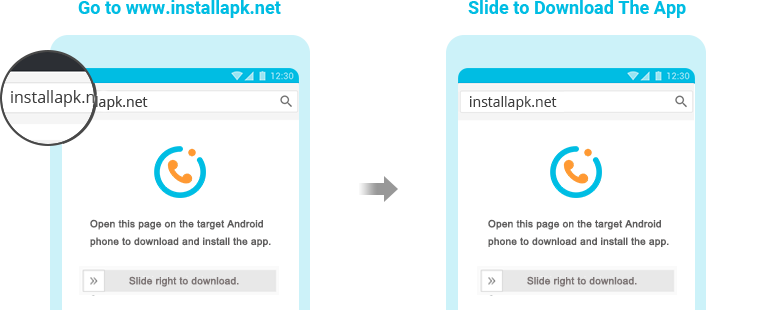 Step 3. Open KidsGuard for WhatsApp from My Products page on www.clevguard.com. Click or tap Dashboard. You will find multiple feature from the panel. Besides, not only you can view deleted WhatsApp chats, but also you can export them to your PC.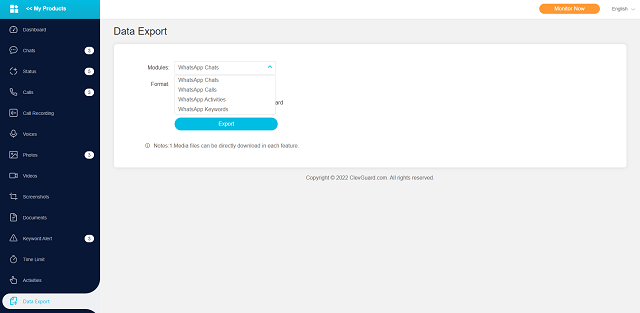 Method 2. Get WhatsApp Chat History from WhatsApp Web
Anyone who spends the most of their time on a computer will find WhatsApp Web to be a really useful tool. Users who utilize WhatsApp may send messages without continually picking up their phones.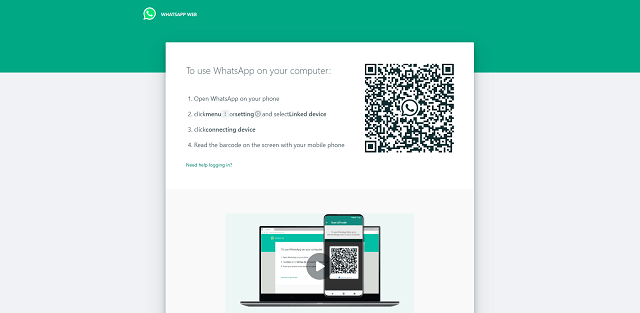 But first, the caveat. Although the web version is practical, others may use it to rapidly access your WhatsApp communications. When you use someone else's computer to use WhatsApp, there is a danger involved.
If the owner of the computer selects the "keep me signed in" option during login, the WhatsApp account will continue to be logged in even after someone close the browser. The owner of the machine may then simply access your data. That is the theory of hacking WhatsApp by WhatsApp Desktop.
Conclusion
In this article, we describe the ways to download and install WhatsApp for Mac. Besides, we illustrate 2 safe ways to get into someone's WhatsApp secretly. If you have any needs, choose one of them to achieve your goal. We recommend KidsGuard for WhatsApp as the best solution. You can try free demo by clicking the button below.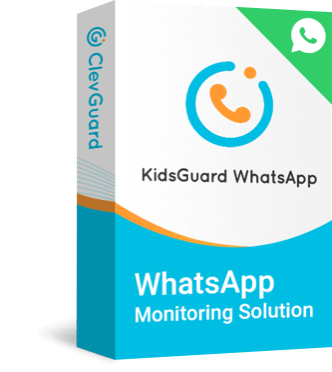 KidsGuard for WhatsApp
The Ultimate WhatsApp Viewer App for You.