Question: What is Wishbone App?
Wishbone is a survey app that helps you compare anything your heart desires. Wishbone caters to all of your curiosities.
The website covers a wide variety of topics, including travel, entertainment, technology, health and fitness, shopping, Arts, and much more.
Wishbone makes you look at comparisons and ask questions about yourself. It's a freeing experience since you can feel safe about getting your point across.
In this article, we will explain "Is Wishbone safe for kids & Why", after reading, you will know more about how to protect your kids online safe.
What is the Purpose of the Wishbone App?
Wishbone presents a comparison between different things through images and videos. What makes it cool is you can ask a question and see what other people think about it.
Sometimes there are polls to vote on but sometimes the responses are too weird or just not engaging.
And then we come across something weird or not engaging. Wishbone is great until you find something too weird or not engaging.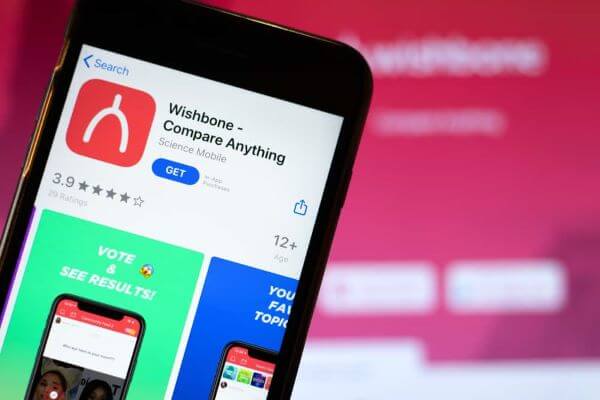 Is Wishbone Safe for Kids?
Wishbone is so cleverly marketed that people think it's just a harmless way to conduct simple image comparisons and make opinions on preferences.
But don't be fooled into thinking there's nothing more to the app than meets the eye because Wishbone is quite dangerous, especially for kids.
Why it is not safe for kids?
On the surface, it may look like an entertaining polling tool for children, but some safety experts have raised concerns over what goes on when you download the app.
Inappropriate content
It's important to remember that even if your kids are not searching for porn, there is always a possibility of them stumbling across it - especially if they come across content such as polls on Wishbone.
While you can block certain pages from coming up in search results, the only way to protect your children from having access to sexually explicit material is by deleting their accounts entirely or watching them online with parental control software.
Cyberbullying
Cyberbullying is possible within a community app like this as people can comment when something has been voted on. This can get ugly quickly and especially for kids who may not know how to handle it appropriately. Thus it may damage their personality throughout their life or they may be a reason for someone else anxiety by commenting bad.
Related Read: 10 Signs of Cyberbullying & Solutions
Inculcate inappropriate behavior in kids
Although this app seems to be harmless, allowing a parent to choose which of their kid's friends is the 'best one?' leaves the door open for trouble.
You see, it lets the kids post pictures of their classmates or family members and ask people to vote on who's best in different situations.
This is a great way to introduce your child to key events like elections but they could also be manipulated into conflict when combined with other peer pressure factors like popularity, bullying, cliques, and more.
How to Make Wishbone Safe for Kids?
Unfortunately, even for all the other dangers parents need to protect their kids from, they also need to protect them from online dangers as well.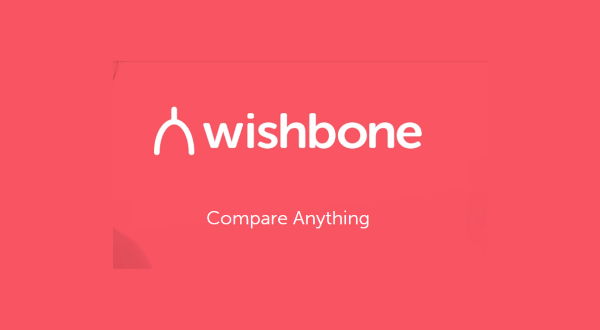 Here are some ways you can help safeguard your children on the Internet.
Pre-talk with kids about dangers online
If you're worried about your kids accessing inappropriate content on the internet, there are many things you can do to increase their safety.
Having open communication with them is essential in helping them stay safe and teaching them that not everything they encounter online is necessarily meant for them.
It is always important to talk to your children, to help them feel involved in your life by explaining that you are there as a guiding hand should anything go wrong.
Creating taboo subjects where kids can only learn on their increases their curiosity.
Try and help your child understand why certain things are simply not permissible in your household rather than imposing a dictum around something and see how receptive they are to engaging with that topic.
Teach your kids how to use digital devices
Teaching your kids how to use technology responsibly will help ensure they aren't opening accidental doors to places they don't belong when they join communal chat rooms or gaming applications - or anything else designed for adults.
Monitor their device with KidsGuard Pro for Android
Another way to protect your kids from online dangers when they are online is to monitor their device usage. You can do this by using KidsGuard Pro for Android, it is an Android phone monitoring app with extra features such as tracking time, accessing data history, and scanning social media accounts.
KidsGuard Pro is a reliable hidden spy app used by many people around the globe for various purposes. You can remotely track the activity of your loved ones and employees by simply monitoring social media apps with it
You can do everything from reading a chat history and viewing an app's interface to monitoring shared multimedia like photos and checking app activity records among other options.
KidsGuard Pro has a location tracking feature. Using the GPS and the Wi-Fi location tracking features, you can find out which places your children visit and can also set up a virtual boundary in the app to let you know when your children have entered or left certain areas.
How to use KidsGuard Pro to monitor kid's phone activity?
Step 1.
Click
Monitor Now
button below and skip to KidsGuard Pro's website. Firstly, use a valid email address to sign up an account.
Step 2.
Login to your account and choose a suitable plan that fits your needs. And then go to
My Products
page, click
Setup Guide
button and follow the instruction to download KidsGuard Pro for Android onto target phone. This step only needs to take 5 minutes. After setting, this app will hide from target phone's home screen. It's 100% undetectable.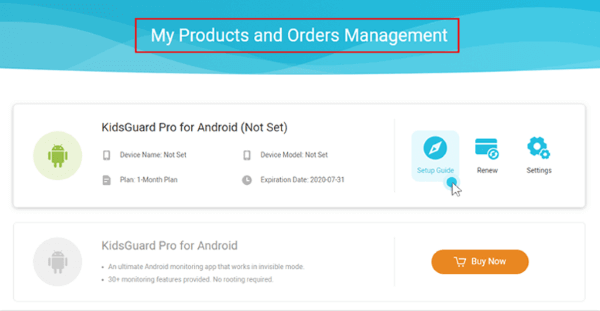 Step 3.

After setting, you can start to monitor your kid's phone activity on dashboard.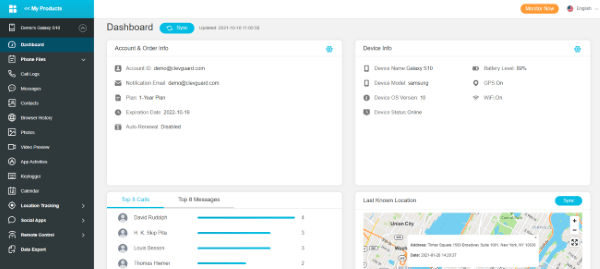 Parent Reviews for Wishbone
Earlier this week, one of Wishbone's users, a parent who shared her daughter's login information access, expressed her concern on a popular website.
The concerned adult shares how she allowed her daughter to use the app. She revealed that she had known about Wishbone for quite some time now. Out of nowhere, she got sexually explicit advertisements started popping up.
Another parent has raised concerns over the application's security model. Up until recently, there has been a recent wave of inappropriate messages being sent between minors who were using it.
Another parent shared their concerns around the prevalence of explicit thumbnails and chat rooms on the app. A concerned mother described how she had found her 10-year old daughter using this app, and that there were several adult strangers following her virtual persona.
The majority of the parents have reviewed that there are a ton of porn accounts, bullies, and catfishes on the Wishbone app.
Another user-reviewed that about seven-years old girl told commented her that she was hot and attempted to send her pictures.
She goes by saying that "a bunch of people tried to take pictures of me that I posted and use it to get their gaggle of fangirls. One time a crazy girl even found out my last name even though I never released it".
She requested all parents to not let their child use this app because everyone will regret it later.
Related Read: Top 5 Kids Computer Monitoring Software for Parents
Final Thoughts
Wishbone is a seemingly harmless app. It claims to connect users with the Wishbones of their friends around the world to gain insight into their life experiences.
As it turns out, however, this app poses a risk to kids since it is so easy for them to come across sexually explicit or even graphic content that you do not want your kids to come across.
The KidsGuard Pro app is here. It provides the first app of its kind for mobile phones allowing parents full control over their children's internet usage.