Is there any way to read children's deleted WhatsApp message? Luckily, yes. Various apps enable users to track their kid's WhatsApp activity as well as read WhatsApp deleted message. But why is it important to monitor deleted WhatsApp message on Android?
In the digitalized world, children spend a major chunk of their time on social media apps. These apps come with their fair share of cyber threats ranging from online predators to cyberbullies. The victimized children usually erase their chats to avoid any trouble at home or face their parents. So, it becomes essential for responsible parents to recover and read children's deleted WhatsApp message and help them.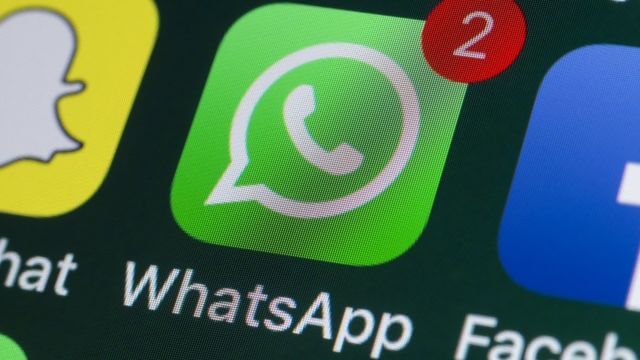 1. Use KidsGuard for WhatsApp Help to View
The most effective way to read children's deleted WhatsApp message is offered by the KidsGuard for WhatsApp. It comes with a multitude of features, the most prominent one being the ability to read WhatsApp deleted message. Let's get into the details of this app.
1.1 What can I Monitor with KidsGuard for WhatsApp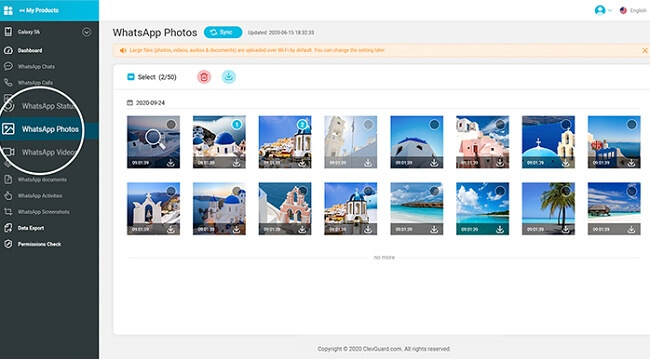 KidsGuard for WhatsApp is an easy-to-use app with a simple interface. Apart from being user-friendly, it has multiple key features that render it the best app to read deleted WhatsApp messages.
You can read WhatsApp message even without the target phone! Here are some of the key functions that KidsGuard performs.
Read Deleted WhatsApp Message.
Even if the kids delete their WhatsApp messages, all kinds of deleted media and messages can be recovered and accessed by this app without any hassle.
Monitor Information
With KidsGuard for WhatsApp, you can keep track of the WhatsApp messages being sent or received, including WhatsApp videos, audios, statuses, and even images, and the data would be real-time upgrade.
Record WhatsApp Calls
Apart from monitoring, you will be able to record the calls as well for more efficient monitoring. Whether it is an audio or a video call, KidsGuard for WhatsApp will enable you to track and record it.
Track In Stealth Mode
You can gain access to the details of the chats and calls as well all kinds of WhatsApp data. Detailed call logs can be viewed, including the person talked to, duration, time, and much more.
Check WhatsApp activities
KidsGuard for WhatsApp will display a full and comprehensive account of the child's activities on WhatsApp. This will include the frequency and duration of WhatsApp use.
1.2 How can I Use KidsGuard for WhatsApp
Using KidsGuard monitor tool to read children's deleted WhatsApp message takes only a few steps. Even if you are a beginner, you can easily set up this app by following our guide on how to see deleted WhatsApp messages on Android.
Step 1. Create An Account
Open the website and tap on the Sign Up tab. Now, enter your email id and password to create an account. After signing up, you can purchase a plan according to your requirements.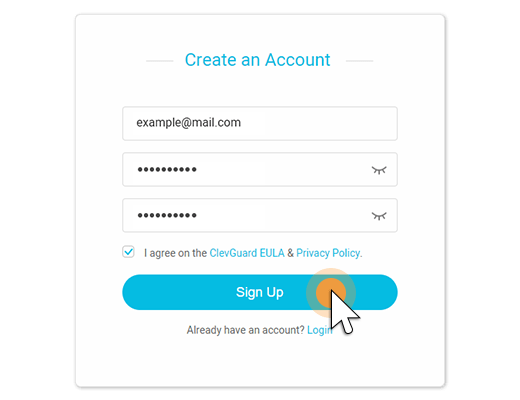 Step 2. Complete Setup On Target Device
Now, a new window called My Orders and Order Management would pop up. By clicking on the Setup Guide, you will be able to access a detailed guide to finish the setup on the target device.
On the target device, open to download the KidsGuard app on that device.
Then, click on the downloaded file and enter your account details to log in.
Complete the settings to allow KidsGuard to monitor the device.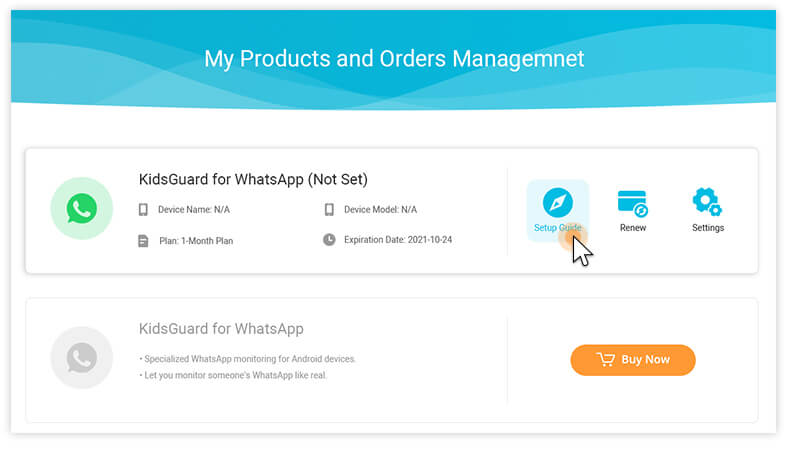 Step 3. Finish Verification And Start Monitoring
After you have completed the setup, tap on Verify Setup to proceed. This will result in the automatic opening of the KidsGuard for WhatsApp dashboard, where you can track or read children's deleted WhatsApp message.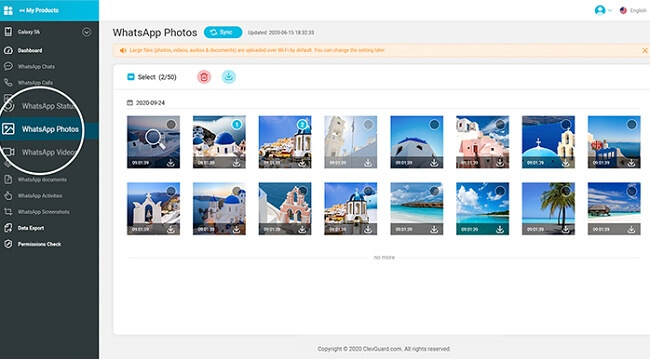 1.3 Why Choose KidsGuard for WhatsApp
With tons of apps available online, it can be confusing to find the best app to read deleted WhatsApp messages. So, we have listed some unique features that make KidsGuard worth it all.
Anonymously check and monitor current or deleted WhatsApp statuses.
Check and save WhatsApp documents to your device.
Take screenshots of WhatsApp in use and read WhatsApp deleted message.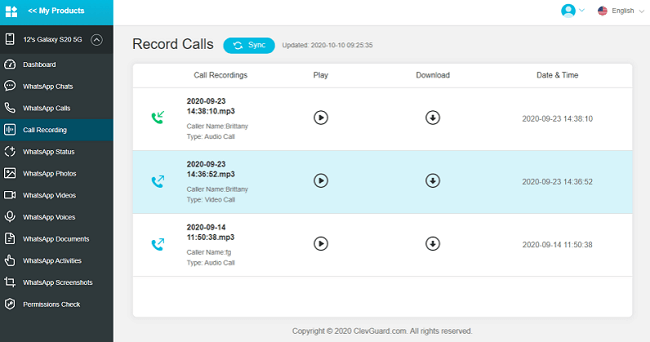 2. Some Question the User Concerns About
If you use this KidsGuard for WhatsApp monitor tool to view the information deleted by kids, will their discover it?

The KidsGuard for WhatsApp works in stealth mode, which makes sure that the targeted device does not notify or alert the children that their device is being monitored. The app icon is also not displayed on the screen.

Is it okay to check the information deleted by the child?

Being the parent, it is your responsibility and right to monitor your child's activities. You can and must read children's deleted WhatsApp message to stay vigilant about their social circle or their habits.

Can this software monitor multiple children's phones at the same time?

One software can monitor one device at a time. So, if you want to monitor multiple devices, you will have to purchase multiple products.
Tips for Parent that Guide Kids Using WhatsApp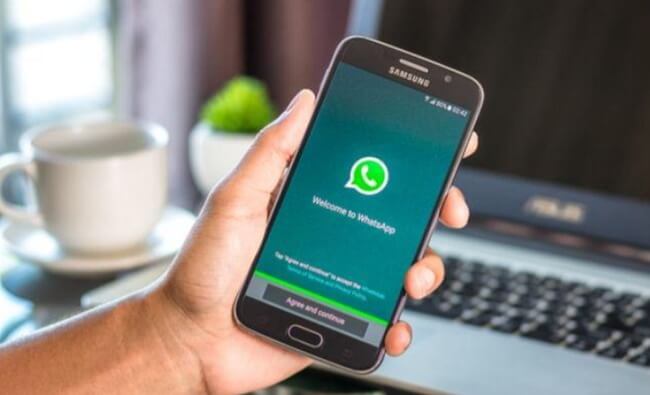 Guide younger users

Children are sometimes unaware of the risks of cybertheft or bullying. Teaching them the rules and ways to secure their account can result in a very positive impact. Show them how to set up their privacy and engage in safe socializing. Make them familiar with the various settings so they can better understand the app and its safety rules.

Control their location sharing

The location-sharing option can be dangerous and might lead to unfortunate circumstances. Teach your kids how to disable location sharing and continue with safe chatting. Show them the different location sharing options and the circumstances where they should or shouldn't use them.

Avoid strangers and strange links

Children can be naive and might not view unknown numbers messages as a threat. Teach them that contacts not listed on their phones must not be entertained and no links received from those numbers be opened.
Conclusion
If you value your child's safety, you must keep an eye on their digital life. And if you were unsure whether it is possible to read WhatsApp deleted message, by now, you must have got a satisfying answer in detail. Also, don't forget to educate your child about the right ways to use WhatsApp and other social media apps.
For all the non-tech savvy parents, we have presented the best app to read deleted WhatsApp messages.
KidsGuard for WhatsApp is undoubtedly an amazing app to recover and read children's deleted WhatsApp message and much more. So, you can sit back and let KidsGuard for WhatsApp to monitor your kid's activities seamlessly.