WhatsApp is the go-to app for instant messaging and staying in touch with people. It's important for contacts to appear on WhatsApp for efficient communication. That said, some issues can come up. Do you have a contact not showing up in WhatsApp?
Why a contact not showing up in WhatsApp? This article will explain why this happens and provide solutions to help you solve the issue of contacts not appearing in WhatsApp. With a few steps and a bit of patience, you'll be able to get your contacts to show up in no time.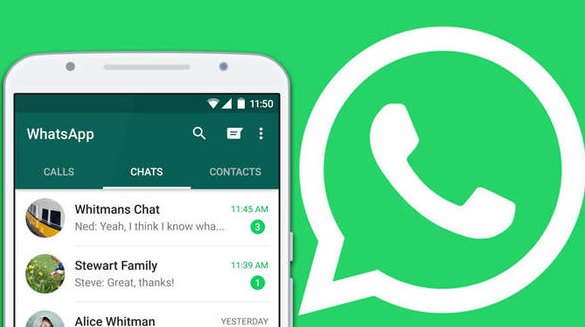 Part 1: Why Is a Contact Not Showing in WhatsApp Android or Why Is a Contact Not Showing in WhatsApp iPhone?
Contact not showing up in WhatsApp? There could be several reasons why your phone contacts are not showing in WhatsApp. We will illustrate the two most common reasons as follows. On the one hand, some issues could occur after syncing WhatsApp - in this case, a bug could cause a problem in the way WhatsApp syncs contacts saved on your phone. On the other hand, version updates can also cause related problems, as it could have changed the permissions being granted to WhatsApp.
Part 2: How to Fix Contact Not Showing Up on WhatsApp
Here are some ways to solve a contact not showing up in WhatsApp:
Way 1:

Make Sure You Allow WhatsApp to Access Your Phone's Contacts

For iPhone users, you can enable access to your contacts by going to: iPhone Settings > Privacy. Tap Contacts. Make sure WhatsApp is turned on.

Contact not showing in WhatsApp on Android?

You may need to restart WhatsApp's sync with your contacts if their numbers appear instead of their names. To do so, open your phone's Settings, then tap Users & accounts, then choose WhatsApp. Tap REMOVE ACCOUNT > REMOVE ACCOUNT. Open WhatsApp, then tap the new chat icon > More options > Refresh.
Way 2:

Check if Your Contact's Number is in Full International Format

Sometimes your international contacts or even those in your own country may not show up in your contacts list on WhatsApp, due to incomplete details such as country codes. To ensure the appearance of all of your contacts in your WhatsApp contacts, it is essential to save them with the correct country code in an international format.

To do this, you should always begin by typing a + sign before entering the phone number. This will ensure that the contact is saved in the correct international format and that it will show up in your WhatsApp contacts. Moreover, it is important to make sure that your contact information is up to date, as incorrect or outdated information will also prevent the contact from displaying.

For example: (+1)1234567890
Way 3:

Refresh WhatsApp Contacts

If your contact names still did not appear after you granted all necessary permissions, the next way to fix the issue is to use the Refresh contacts option on WhatsApp. To refresh your contacts, launch WhatsApp, tap on the chat bubble icon that you see in the bottom right corner, then tap on the three dot icon in the top right corner, and, finally, tap on Refresh.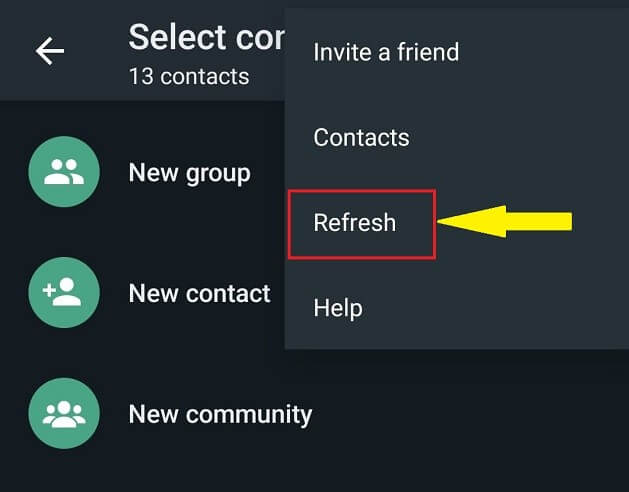 Way 4:

Sync Your WhatsApp - Force WhatsApp Sync

Open the Settings app on your device, select either Users and accounts or Passwords and accounts, select WhatsApp from the list, and then tap Account sync. Activate the toggle button next to contacts to prompt the phone to sync contacts. Verify if the contacts show up on WhatsApp again.
Way 5:

Update or Reinstall Your WhatsApp

In some cases, updating or reinstalling WhatsApp could also solve the contact not showing up problem.
Part 3: How to Restore WhatsApp Data Before Uninstalling the App?
If you have decided to reinstall WhatsApp or if you have lost your WhatsApp data, you can use two methods to restore your WhatsApp messages:
KidsGuard for WhatsApp
Google Drive Backup.
Both methods have their own pros and cons, and it depends on your needs which one you should choose.
Restore WhatsApp Data By KidsGuard for WhatsApp
KidsGuard for WhatsApp is an app that can store WhatsApp data, such as chats, calls, statuses, and more. It can be used to restore your WhatsApp data, and it only requires a few steps: install the app on your phone, connect your WhatsApp account to the app, sync the data, and access your WhatsApp data from the app.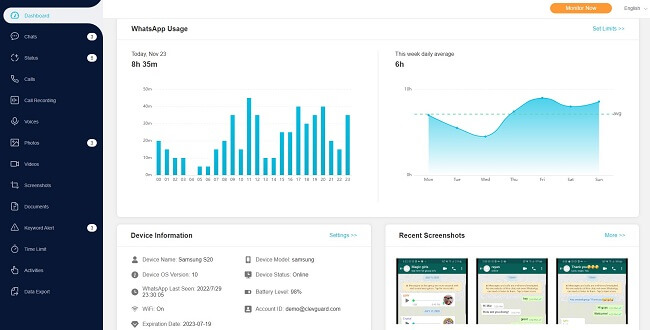 The pros of KidsGuard for WhatsApp include the ability to save other people's WhatsApp data without them knowing, save and monitor WhatsApp calls, chats, and statuses (including recovering statuses that have been deleted or hidden from you), and no need to access another's phone for updated data. As cheap as a cup of coffee, KidsGuard for WhatsApp gives the reasonable price for users.
Check the deleted WhatsApp calls and messages
Remotely record the target's WhatsApp calls.
Spy on the target's WhatsApp usage time and activities
Monitor the target's WhatsApp activities like you use his/her WhatsApp
Restore WhatsApp Data By Google Drive
Google Drive Backup is another option for restoring WhatsApp data. With Google Drive, you can store your WhatsApp data, including contacts and pictures. To restore your WhatsApp data with Google Drive, open WhatsApp, go to Settings, tap Chats, tap Chat Backup, tap Google Drive settings, choose the account you want to use for backup, and tap Back up now.
The pros of using Google Drive are that it is free and you can back up your WhatsApp data to it. However, the cons are that you can't get into someone's WhatsApp data secretly with Google Drive, you can only save contacts and pictures (not chats, calls, and statuses), and Google Drive is not safe if the person cancels backup WhatsApp data with Google Drive, which you can't control.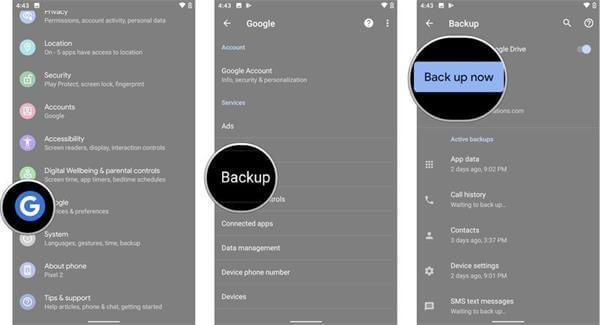 Conclusion
In conclusion, it really depends on your needs and preferences that will ultimately decide which method you should choose to restore your WhatsApp data. If you are looking to save all of your WhatsApp data, including chats, calls, and statuses, you should go for KidsGuard for WhatsApp. This is a highly reliable and secure option that comes with a price tag, but it will get the job done in the most efficient way. On the other hand, if you don't want to spend any money, and only want to back up your WhatsApp data, you can opt for the free Google Drive Backup. It is also quite secure and reliable, and it is a great option if you don't want to spend money. All in all, no matter which method you choose, you'll be able to restore your WhatsApp data in a secure and efficient way.